Happy New Year! Hoping that everyone had a fabulous time celebrating the New Year! Now that it's officially 2018, I wanted to reflect on 2017 and all the awesome products that I tried throughout the year. I got the opportunity to try out and review a lot of products for my blog specifically, but I've also purchased a ton of products throughout the year that I didn't necessarily blog about. If I did mention any of these products in a blog post throughout the year, I'll make sure to link them in this blog post as well.
Since moving to Australia, I really found out what my favorite products are, the ones that I can't really live without. Unfortunately, a lot of them are only available in the U.S., which has made me have to be really selective with my top products and narrowing down my must-haves so I can stock up on them while I'm back visiting in the U.S. The great thing about this though, is that the narrowing down made it really easy for me to reflect on the past year on what my favorite products were and therefore write this blog post. I have a mixture of both skincare and makeup products that I've been absolutely loving in the year 2017 and hopefully, you guys can find some inspiration of new products to try from this collection of products!
Skincare
Trying out new skincare can sometimes make me nervous. I have extremely sensitive skin that's also combination, so both oily and dry. My skin doesn't like a lot of chemicals or anything that's too harsh, which is why I tend to stick to mostly the Simple Skincare products which I've talked about on my blog before. However, in 2017, I've tested out a few products that have really changed my skincare routine and my skin for the better. If you have a similar skin type to me, you might want to give these products a try.
Derma-E Skincare
One of my favorite products that I got to try out early in the year is the Derma-E Skincare Purifying Daily Detox Scrub. I got sent this scrub along with a mask in February and instantly fell in love. Since then the detox scrub has had an essential role in my nighttime skincare routine and I've honestly purchased 5 bottles of it since! If you want a more in-depth of a review of my experience trying out Derma-E products, you can check out the blog post here!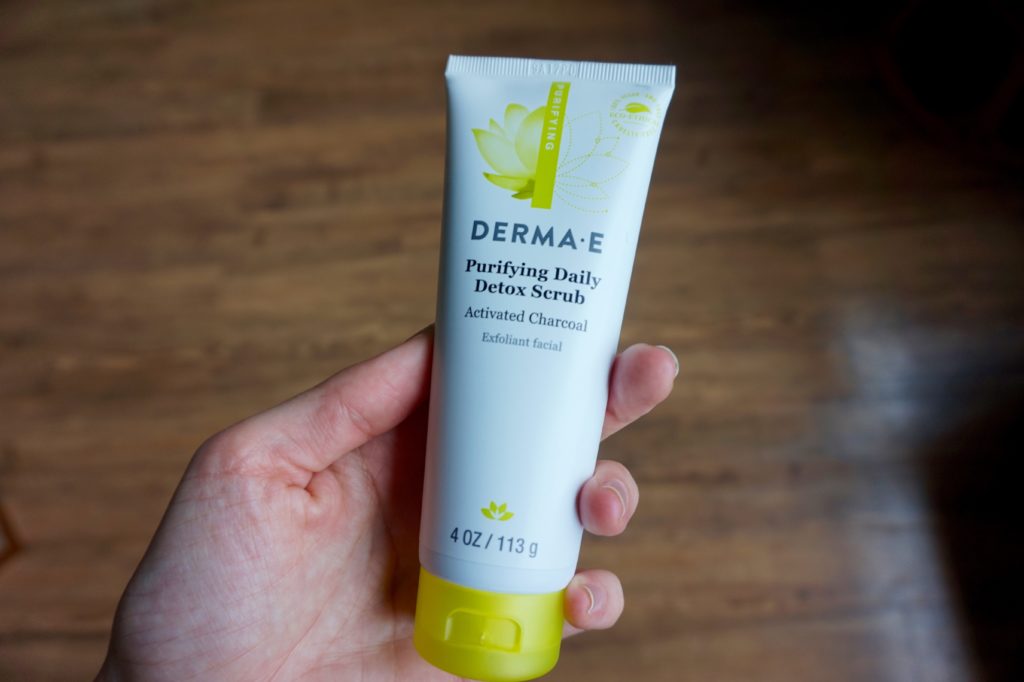 I feel like this scrub is gentle enough on my skin that I can use it every day, but really gets deep-down into my pores. Before I would use drugstore options like the St. Ives scrub and I never really felt like it was doing much for my skin. The awesome thing is that this product works great, but it's also super affordable. You can find it at Derma-E website, Ulta, or even Amazon! If you're someone with sensitive, combination skin, I highly recommend you try out this Daily Detox Scrub.
Origins Drink-Up Intensive Overnight Mask
This product is probably my favorite product of 2017. I cannot say enough great things about this overnight mask. I've personally never used overnight masks before, so the idea seemed kind of strange at first, but now I want to try every overnight mask there is on the market after how amazing this one works.
I originally purchased the Origins overnight mask in a trio set from Sephora. I love these little sample size sets because it really allows you to test out the products before splurging for the full-size. Especially with my sensitive skin, I hate purchasing a full-size product, trying it a few times and realizing that my skin hates it and I can't use it ever again. However, this was not the case with this mask.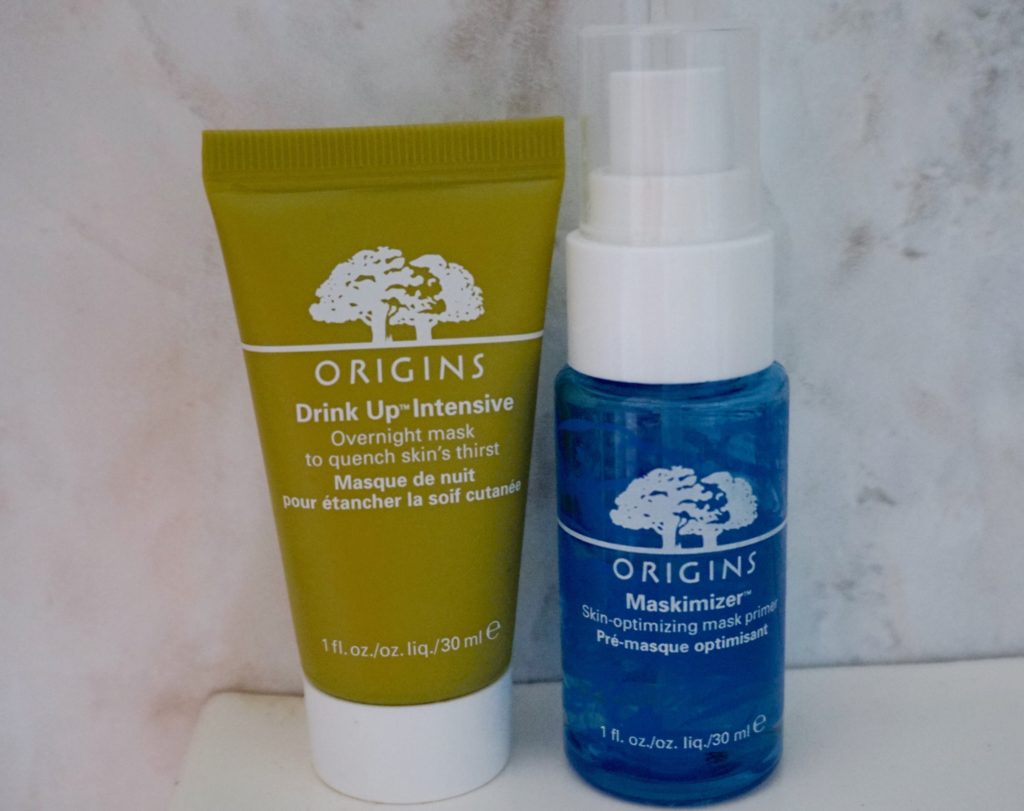 This mask is an extremely light, moisturizing mask, that hydrates your skin while your sleep. Every time I use this mask, my skin is literally glowing the next morning. It makes my skin feel great, it smells great, and you only need a small amount all over your face and neck, so the product lasts a really long time.
My last flight from Australia to the U.S. I put this overnight mask on throughout the long flight and I've never felt more refreshed and glowy after a 14-hour flight before. Whether you're traveling or not, this product is simply amazing!
Rose Water Spray
I've been using the Mario Badescu Rose Water Spray for over a year now and it's become an essential part of my everyday skincare routine. However, in the past few months, I've actually just been making my own rose water spray by mixing rose water, liquid aloe vera, and some water in a spray bottle. It does the same job and I can make it for a fraction of the price as the Mario Badescu one. However, if you're not interested in making your own, you can always get the Mario Badescu one for anywhere from $7-12, which is still great.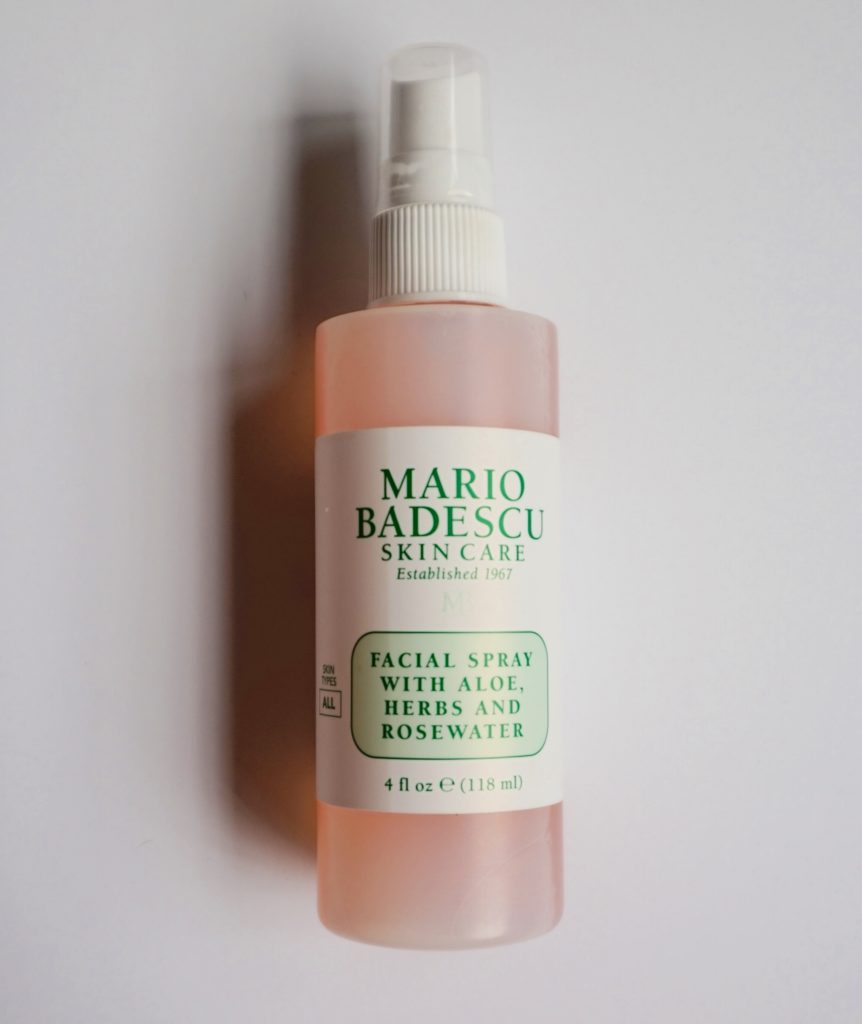 I personally use rosewater spray as my morning toner, my makeup setting spray, and as an additional toner in my nighttime skincare routine. I also have to have it on planes to give myself a refreshing mist and add some moisture back into my skin. Rose water spray is such a simple thing, but it's honestly made such a huge difference in my skin.
Makeup
There were two makeup products that really changed my makeup ways in the year 2017 and I could not be more thrilled with my makeup currently!
Too Face Born this Way Foundation
After my roommate and fellow blogger, Life According to Francesa, recommended I try out the Too Face Born This Way foundation for a more full-coverage foundation, I decided to pick it up and have been loving it ever since. On days that I still want lighter coverage I still use my Urban Decay Naked Skin Foundation, but on days that I want a more full-coverage, flawless look, the Born this Way Foundation from Too Faced is perfect.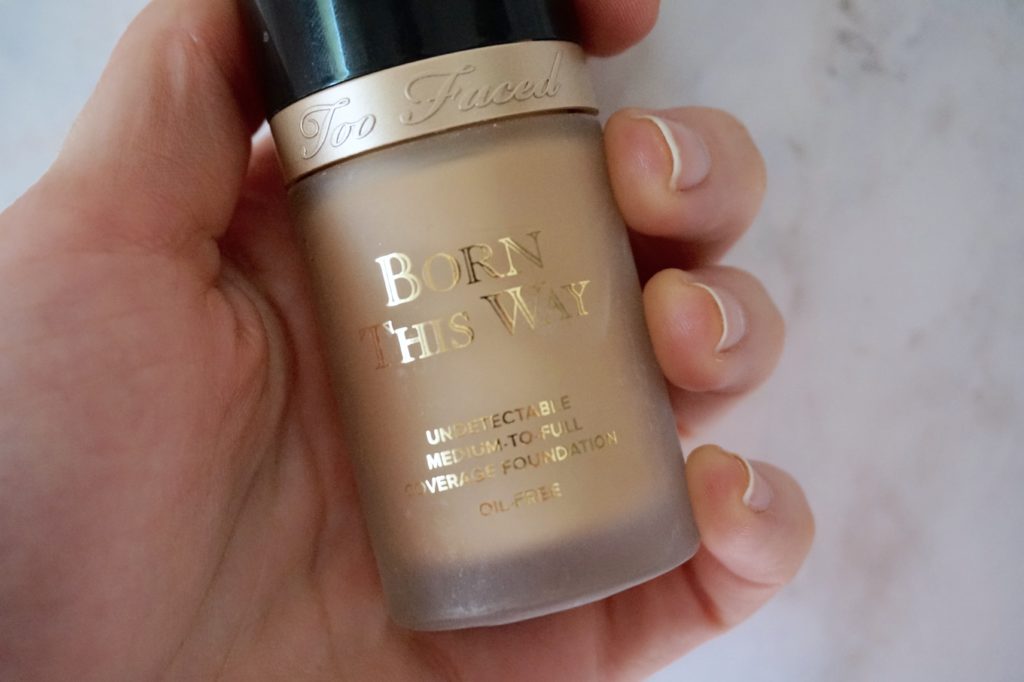 The amazing thing about this product is that it gives such a beautiful coverage, but feels so light on your skin, similar to the Naked Skin foundation from Urban Decay. I can't stand to have my face feel like there's tons of product on it, which is why this foundation is literally perfect and I would recommend it to anyone!
Tarte Shape Tape Concealer
This concealer changed my life! Okay, that might be a little dramatic, but it certainly made hiding my dark under eye circles a lot easier! Normally, I would never pay $27 for a concealer, but this concealer is definitely worth it! It's honestly the best concealer I've ever tried. It's so full-coverage, yet blends out great in the under eye area. I know some people use it to cover up blemishes, but since I have such a light, brightening shade to use under my eyes, I've never tried to use it to cover blemishes myself. However, with the consistency of it, I'm sure with the right shade that it would work amazing!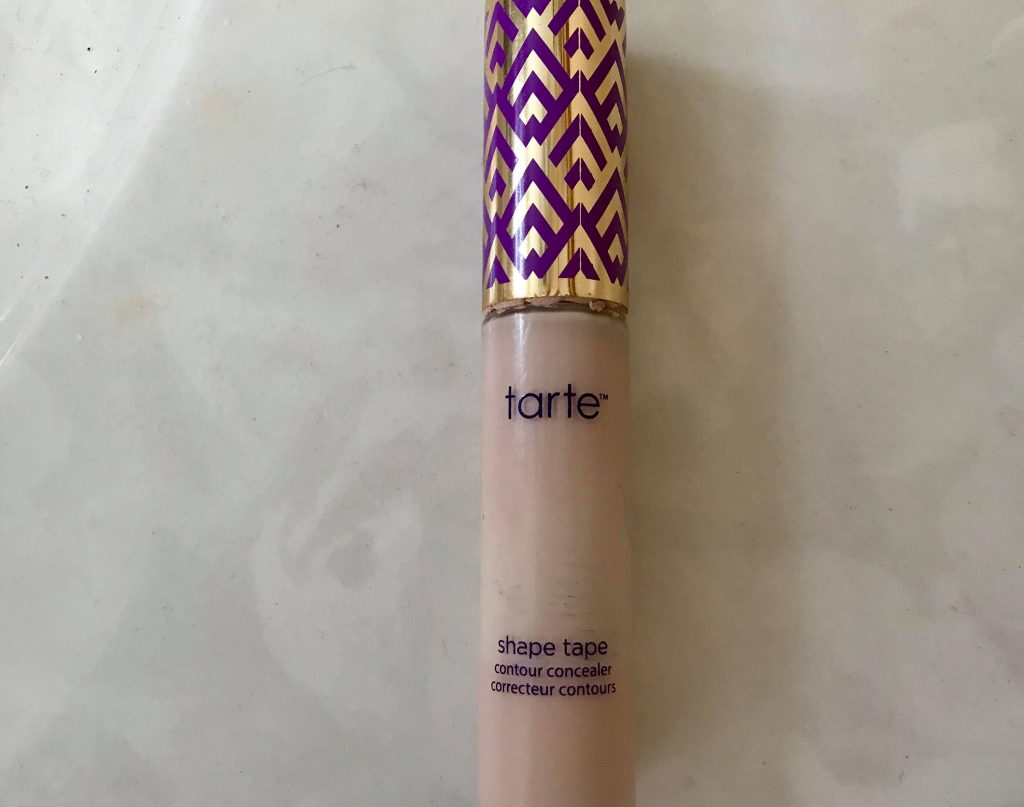 Although these were my favorite products of 2017, I definitely see myself using them for years and years to come. What were some of your favorite products of 2017 or have you tried any of the products mentioned in my Top Products of 2017? Let me know in the comments down below!