First, I'd like to say Merry Christmas and I hope everyone is having a safe and happy holiday season this year!
The holidays are the perfect time to get everyone together to catch up. I ended up getting home less than a week ago from school and decided to throw a Christmas gathering with some of my friends from back home who I haven't seen since August.
If you haven't checked out the other parties I hosted recently (Wine Night and Pancakes and Pajamas: A Surprise Birthday Brunch), you wouldn't know how obsessed I've become with hosting parties. I love planning them out, deciding what food to have, decorating the space, and having my vision come to life.
As always, after searching on Pinterest, I found tons of great inspiration. I then decided that I wanted this to be a girls night and invited the girls through Facebook. As I've mentioned in posts before, I think that Facebook is the easiest way to see who can come, who can't, and constantly communicate with everyone attending.
Other than planning, everything was kind of last minute since the party was only days after I arrived back home. I ended up getting the food and the decorations the day of the party at local grocery stores, Trader Joe's and a few other local shops.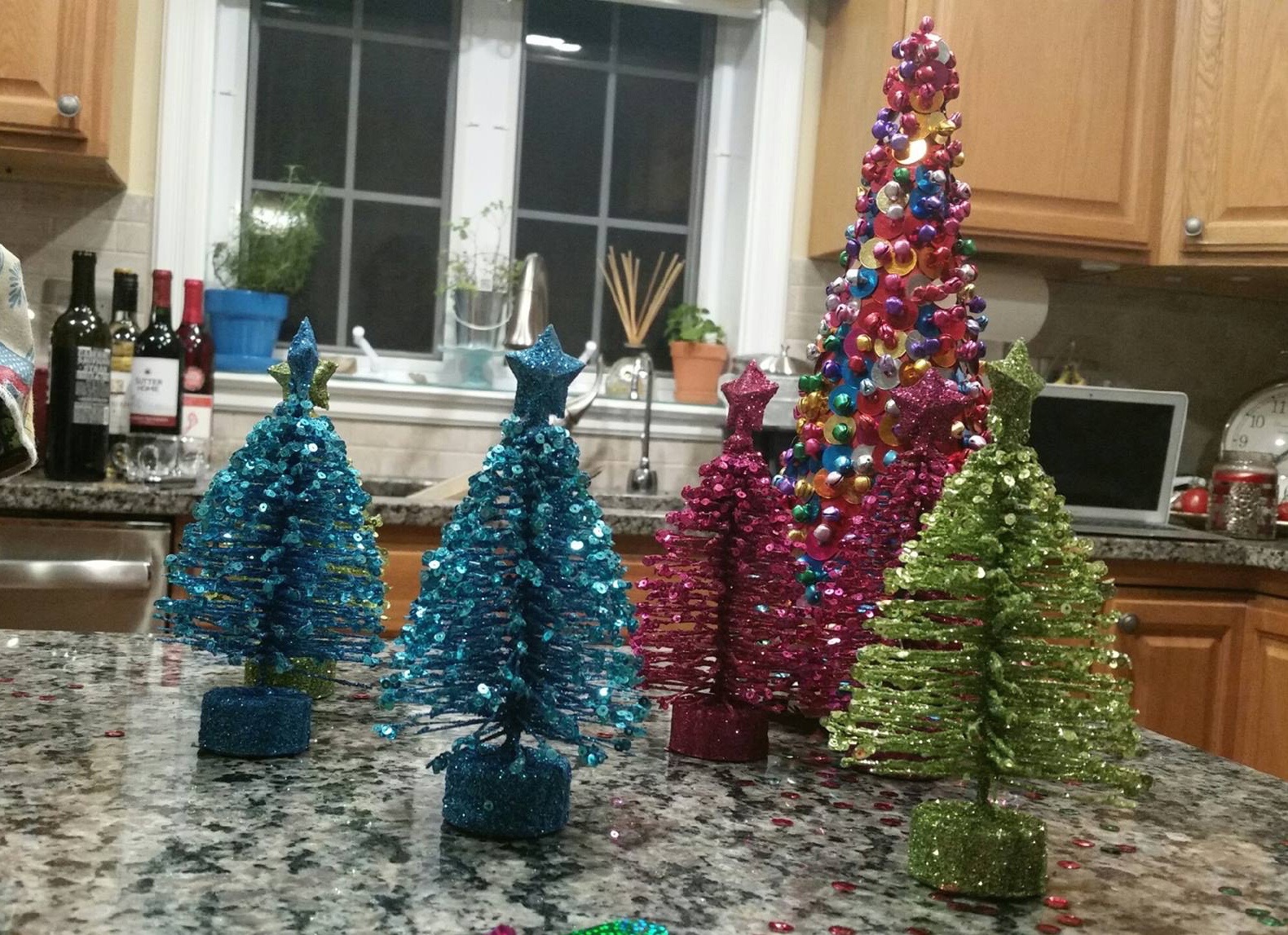 I decided to once again do a cheese platter. Honestly, whenever I have the opportunity for a cheese platter I take advantage of it! I just love assembling them and they can have a great variety of different foods on the spread. On this spread I put five types of cheese; a sharp cheddar, a swiss type of cheese, smoked gouda, a cranberry topped goat cheese, and a spicy pepper jack. It's important to have a good variety of cheeses of different flavors but also different consistencies. Along with the cheese, I added a olive jalapeno spread from Trader Joe's, some Christmas jam from a local shop, grapes, pistachios, blue cheese stuffed olives and salami, turkey sausage, and prosciutto. I think it was a great spread and had a great assortment of different flavors, perfect for just about anyone!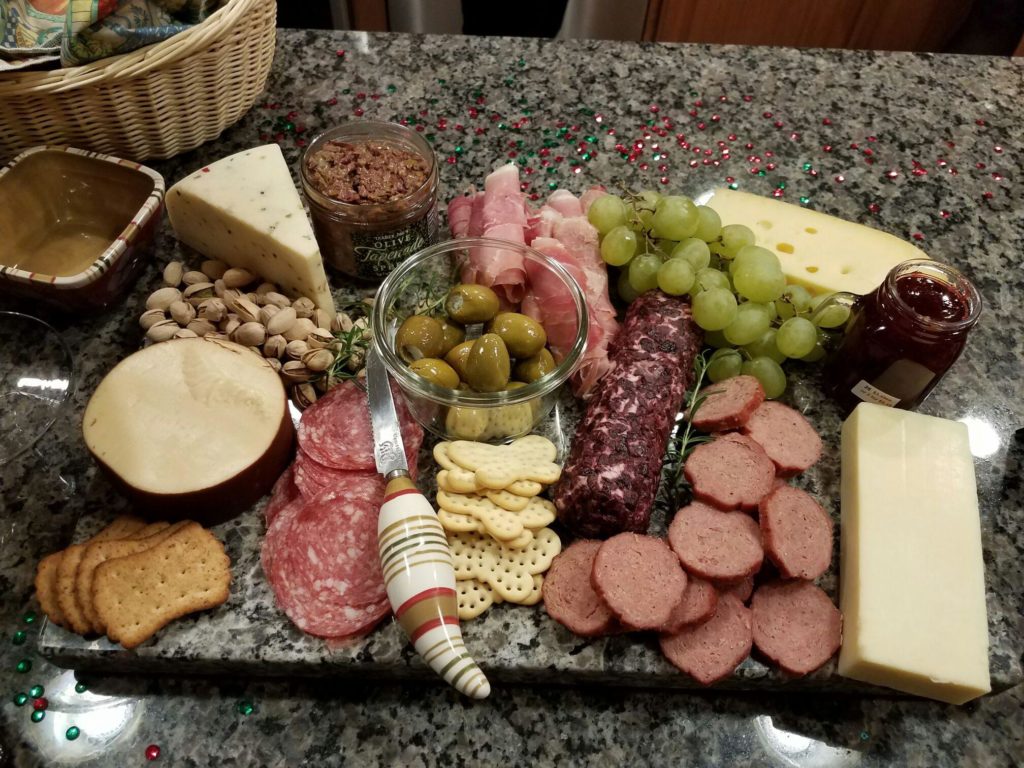 I then decided to try out a pear, pomegranate, spinach salad. This was super simple and really delicious. I just added tons of spinach, pomegranate seeds, cranberries, pear slices, and some pecans. For the dressing, a homemade honey lime olive oil dressing with honey, lime, olive oil, and just salt and pepper was the perfect topping!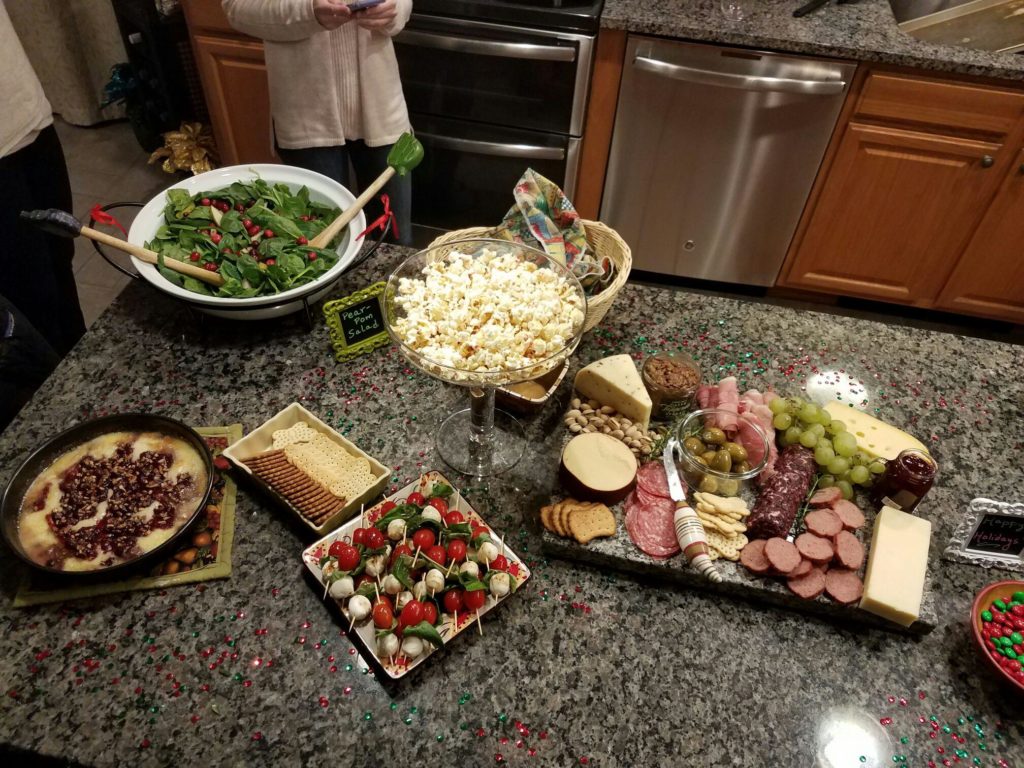 Cheese was definitely the theme of the night. Along with a cheese platter, we also made baked brie and caprese salad sticks. I saw a lot of recipes on Pinterest that I took inspiration from, but didn't follow exactly. For the brie, I simply put cranberry sauce on the brie, along with some crushed pecan and put it in the oven for about 10 minutes. Super delicious and once again super easy!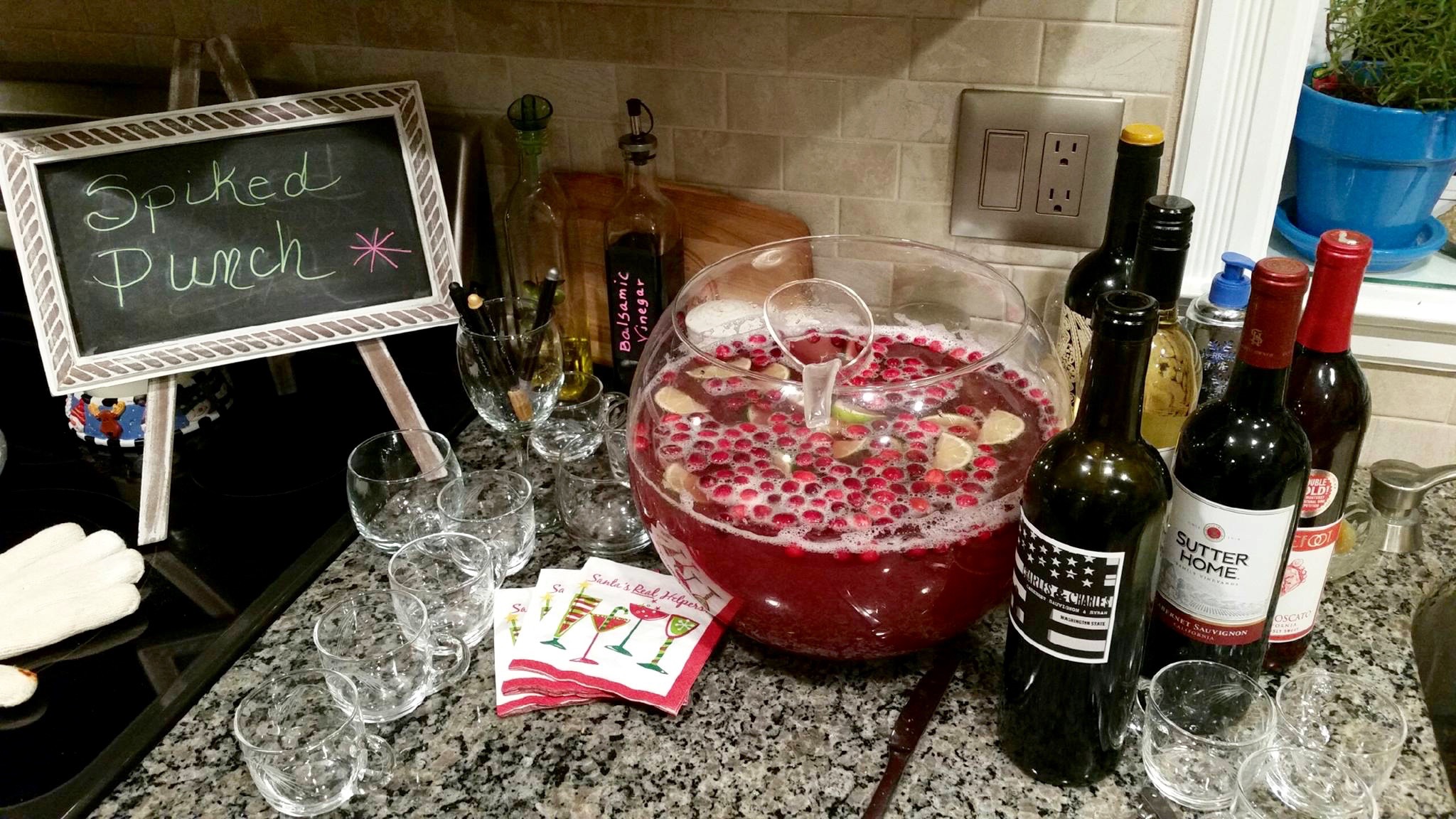 For drinks, if anyone wanted to bring anything, I had them bring a bottle of wine to share. Along with that I made a spiked holiday punch that ended up being super delicious. I followed this cranberry, pineapple, lime recipe on Pinterest and just added a bottle of vodka.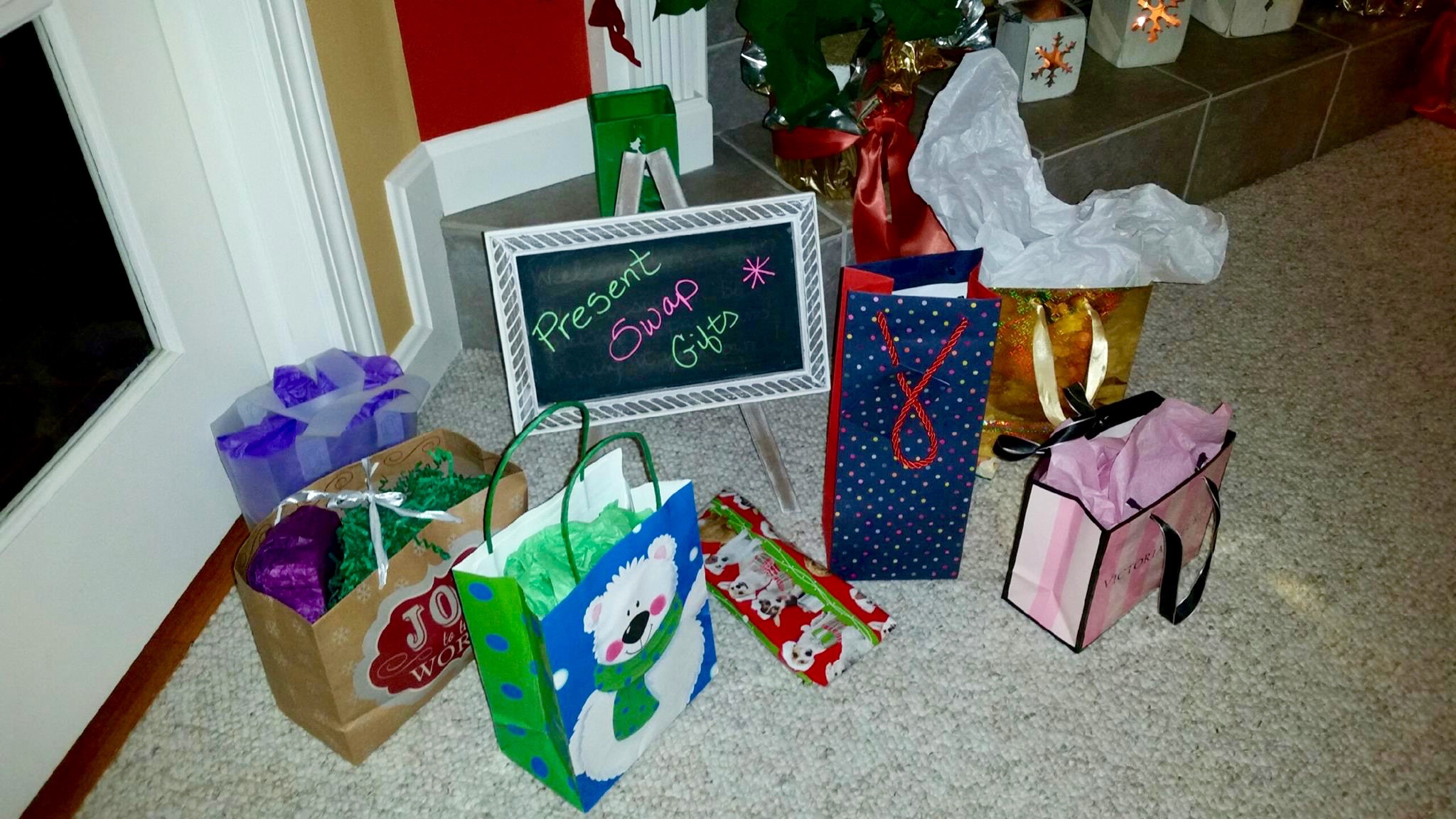 For games, we did the traditional present swap with a $5 limit. This just made the game really fun and everyone ended up with great gifts actually! We finished out the night with decorating cookies and of course playing Cards Against Humanity.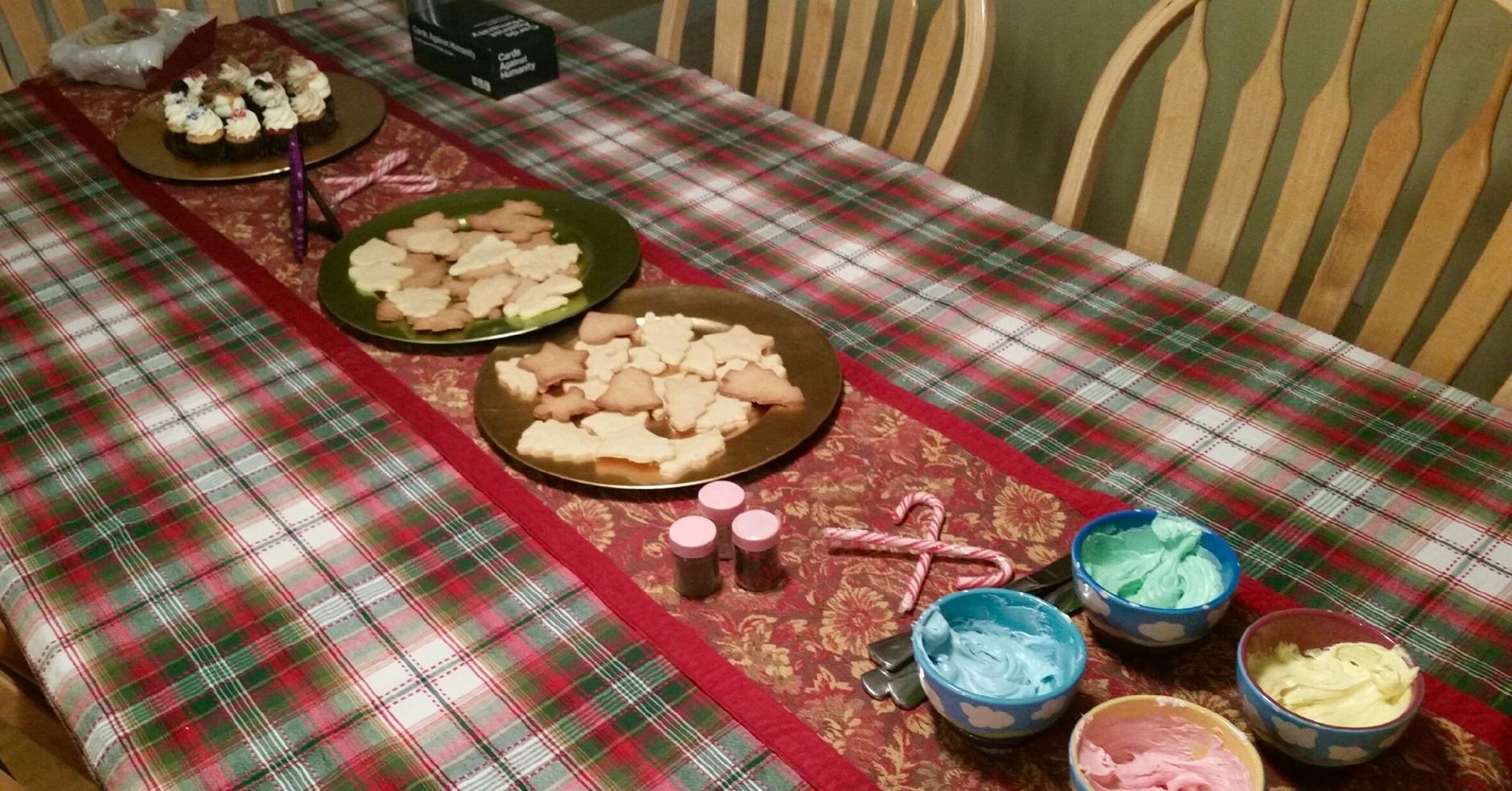 It was such a fun night and even though Christmas has passed, everything about this party is perfect for the New Years or just any gathering with your friends.  What's your Christmas party tips? Leave them in the comments down below!