Like most people, I love the holidays. However, being in college and living in a college apartment, I don't like to go all out with the decorations. Believe me, I'm extremely excited for the day that I can have my own place and can go all out, but for right now, living with three other roommates, it just seems silly to spend a lot of money in decorating the space.
All that being said, I still had to decorate the apartment just a little bit. For those of you in similar situations like myself, or you just can't spend an arm and a leg on holiday decorations, this is the post for you!
For our apartment, I basically made a Christmas display of sorts. We have this little table that has seemed to come in handy many times during the semester with different events, parties, and seasons. Here I just displayed a combination of holiday things that I had before with a few things that I bought from the Target dollar section.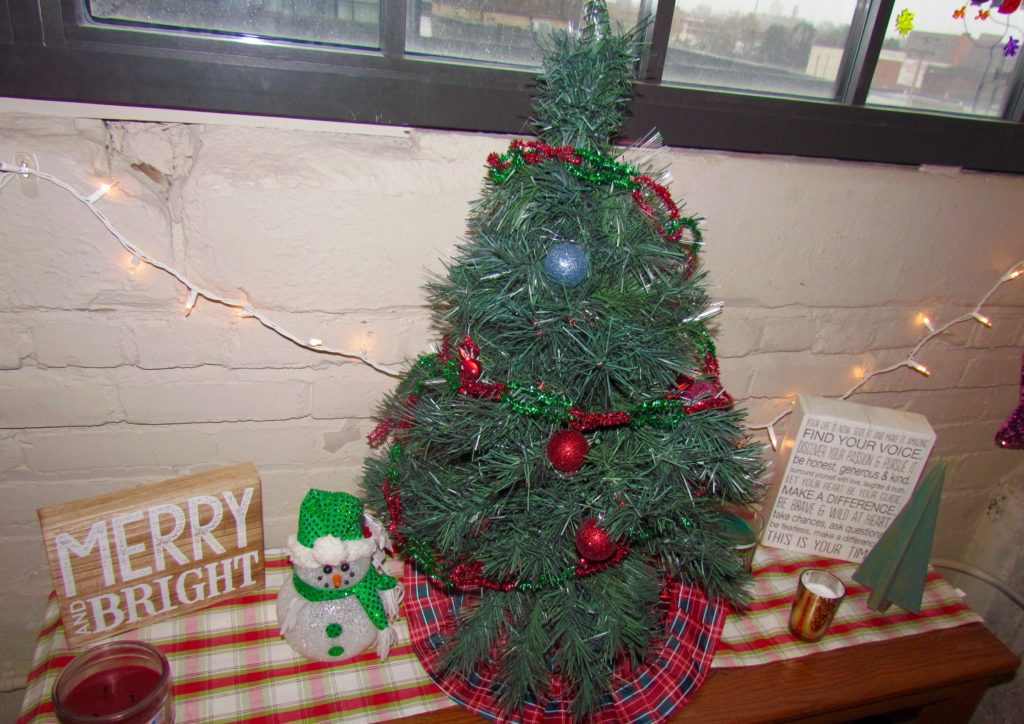 The mini Christmas tree is the center of the display. I've had this tree for years and I feel like it's the perfect size for a small space. It's traveled with me from my bedroom back home, to my dorm, and now to my apartment. The tree itself has automatic colorful lights on it, so I just added some ornaments and a star on top to finish it off.
Other than that, I just found some cute knick knacks from Target and added them on the table along with some holiday candles from Target and Walmart as well. Adding candles to the space not only gives a cozy feel, but fills the apartment with a holiday scent that really makes the space feel festive!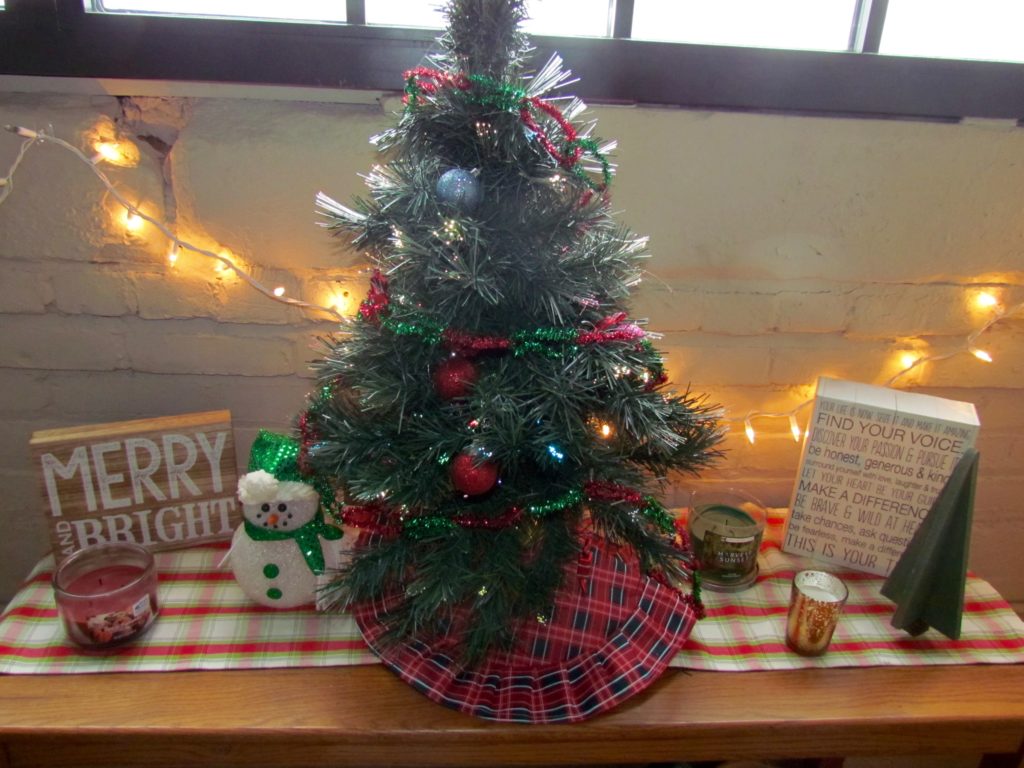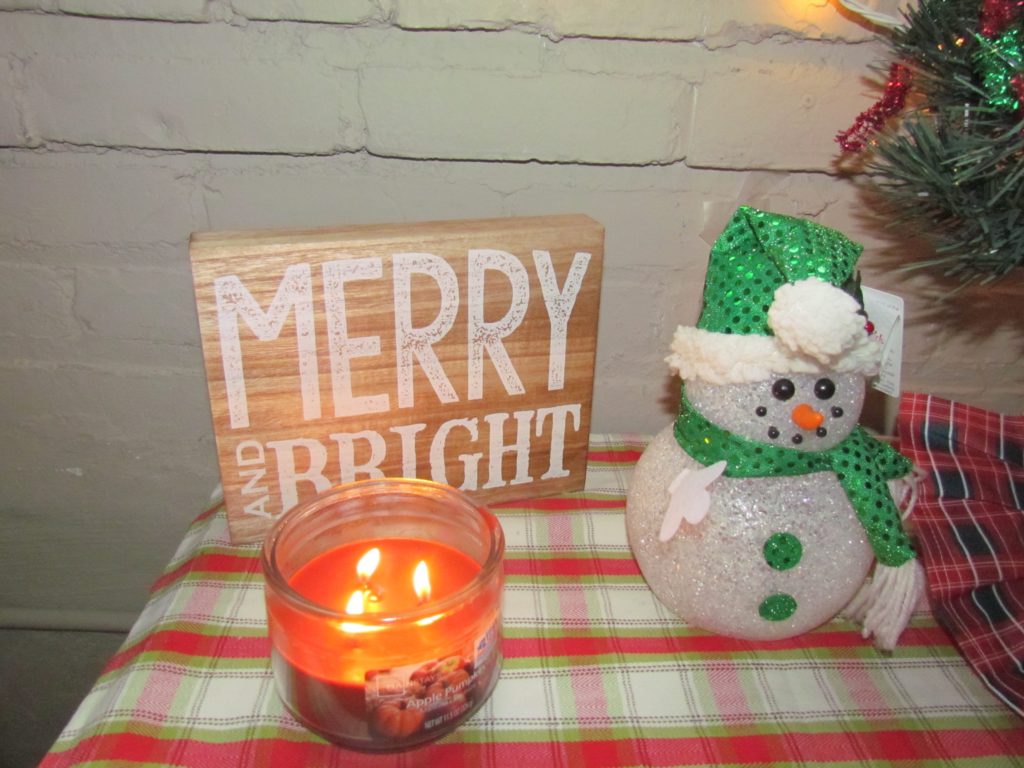 Around the apartment you'll find some random decorations here and there, but that table has the majority of our decorations. However, if I was to decorate more of the apartment, I found some really cute and affordable DIY decorations that I think would be perfect for a dorm room or apartment!
Jars
There are countless ways that you could use different jars to decorate for the holidays. Adding candy canes, ornaments, bows, or any other 'holiday' related items, instantly adds a holiday feel to your space without spending much money.
Mason Jars
Mason jars are extremely popular and there's so many different things you could do with them. Snow globes, candle holders, or simply putting candy and candy canes also add a great holiday feel to your space and can make an amazing centerpiece for your table as well.
Holiday Pillows and Blankets
Lastly, adding some fuzzy blankets or a holiday pillow will add a holiday feel to the space. Even adding something like a simply white fuzzy blanket still gives a holiday feel, but can still be used year round. This is extremely practical for small spaces since it's not something that you have to find a place to store for the other months of the year after the holidays.
How do you decorate your space for the holidays? Let me know in the comments down below!