This year, I want to make a habit of going the extra mile when it comes to skincare. The thing is, my skin is extremely picky and sensitive. I will break out from the slightest change in face cleanser or makeup. It's incredibly frustrating especially since there are so many awesome products on the market that I would love to try.
What I found works best for my skin is all-natural products, which is why when I heard about Derma-E, I got super excited and knew it was something I wanted to try out immediately.
After the holidays and especially after all the traveling I did from Ohio to Vermont to Canada to Australia to back to Ohio, let's just say my skin needed a good detox. I was lucky enough to get a box sent to me from Derma-E to try out some of their products. Derma-E is a skin care line full of awesome ingredients. They have high ethical standards with 100% vegan products, cruelty free formulas that doesn't contain any parabens, sulfates, mineral oil, gluten, or GMO's . What really caught my attention along with their awesome ingredients is the fact that the company is also very eco-conscious and purchases support the global communities and environment which I think is really awesome.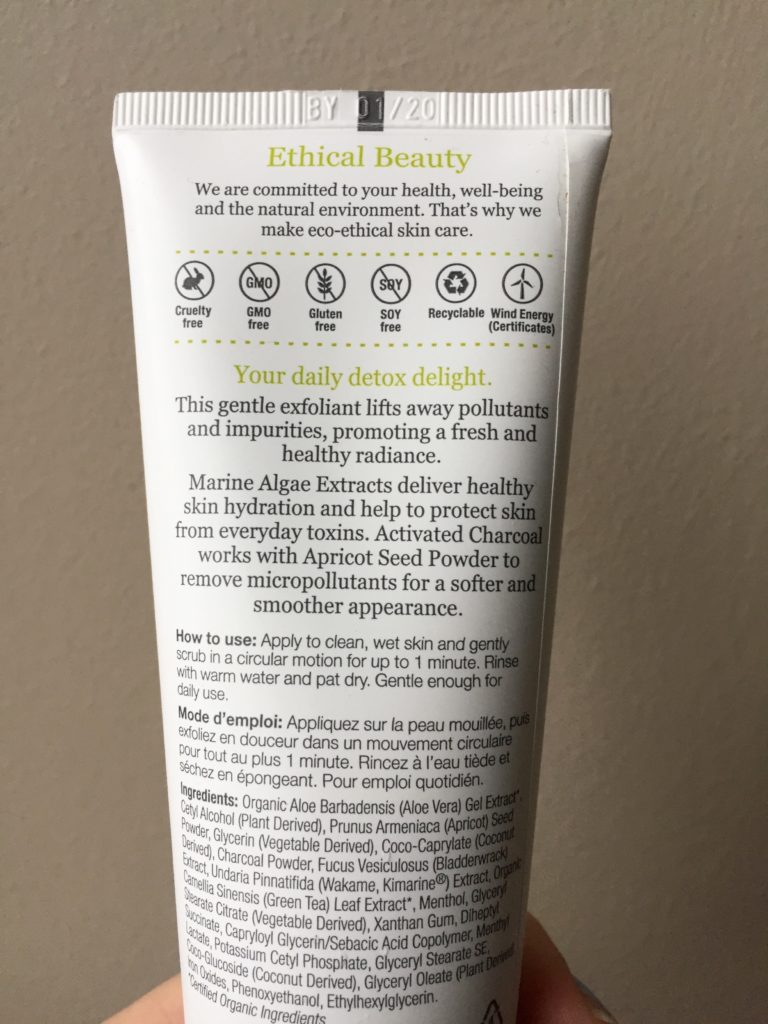 The products that Derma-E sent to me to try out was the Purifying Daily Detox Scrub and the Purifying 2-in-1 Charcoal Mask, both products have charcoal as the main ingredients and are perfect for oily/blemish prone skin. Everything that I mentioned above is awesome, but if a product doesn't work for me, I'm not going to keep using it, even if it is eco-friendly and all natural. The amazing thing is, even with my extremely sensitive skin, these two products worked wonders for me!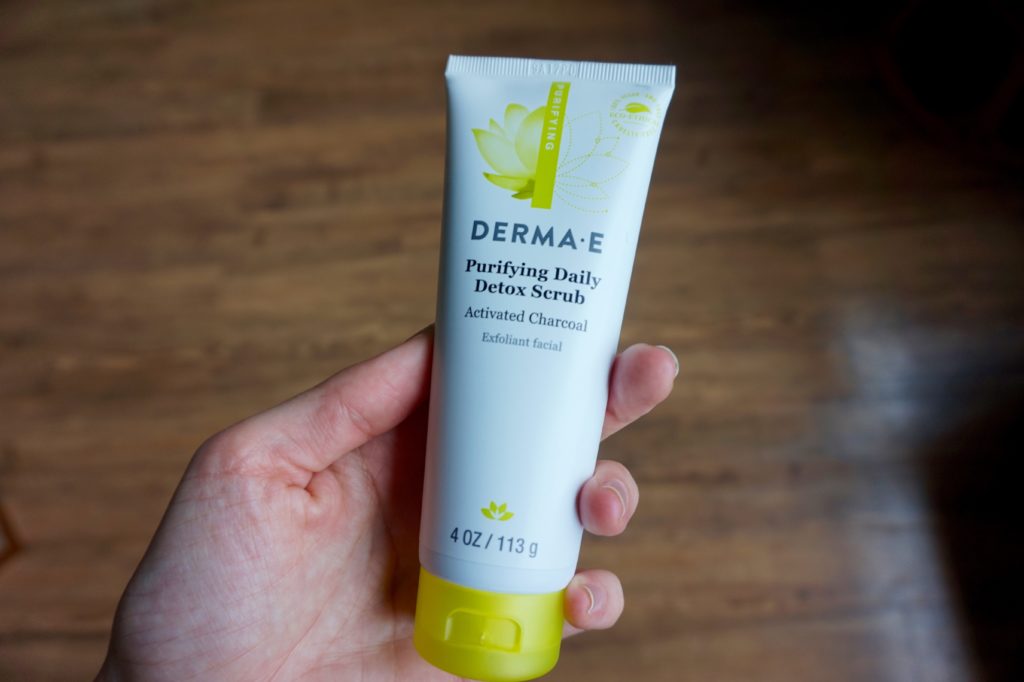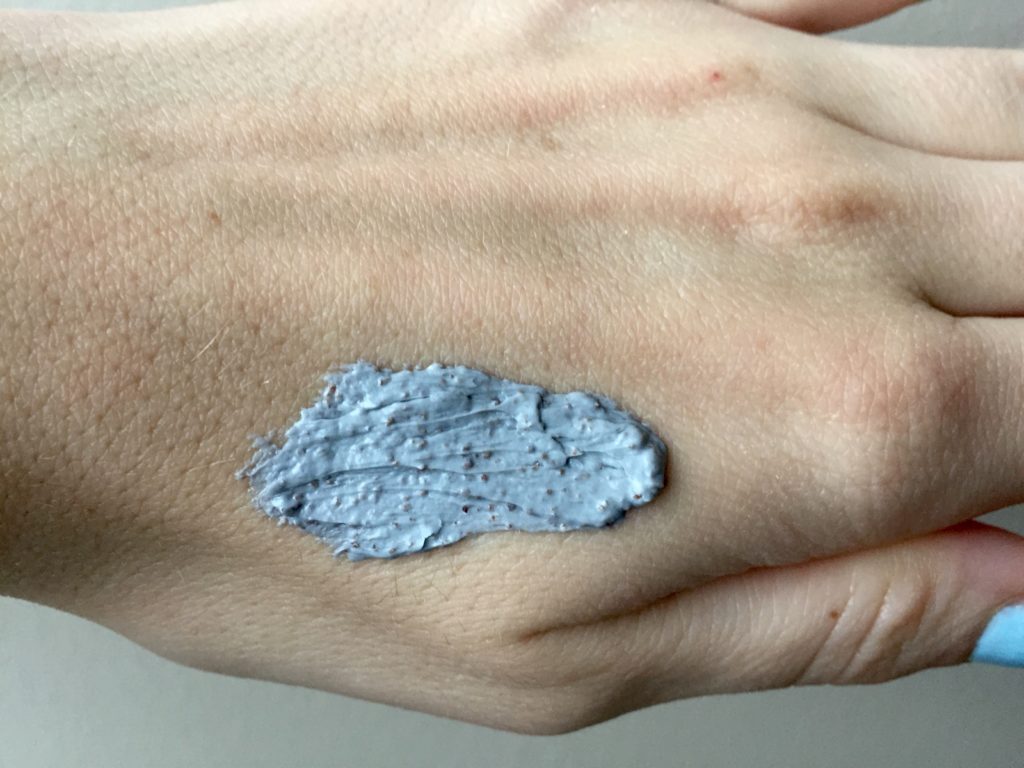 This 'daily' scrub is awesome for when your skin is starting to feel a little dull. Knowing my skin, this isn't something that I can use everyday since my skin doesn't react well to exfoliating everyday. However, I've been using this product in the shower a few times a week and have been loving it! The charcoal beads really makes my skin feel like it's getting all the dead skin cells off and exfoliating really well, without being too harsh!
The test for this facial scrub was seeing how my skin reacted a few days after. Since my skin is known for breaking out when I switch up my skincare routine (seriously, the smallest change, my skin freaks out), but this time, nothing really happened. Throughout the couple weeks of testing out this product, I got a break out here or there, but that's pretty common with my skin, nothing major, which was really rare.
This product is definitely, hands down, my favorite out of the two and it honestly might be one of my new favorite masks! The awesome thing about this mask is that it's definitely a 2-in-1 product which I absolutely love. With the mask drying, it really draws out any impurities in my skin and then the exfoliating beads allow me to make sure I get everything off while rinsing off the mask and therefore really making my skin glow.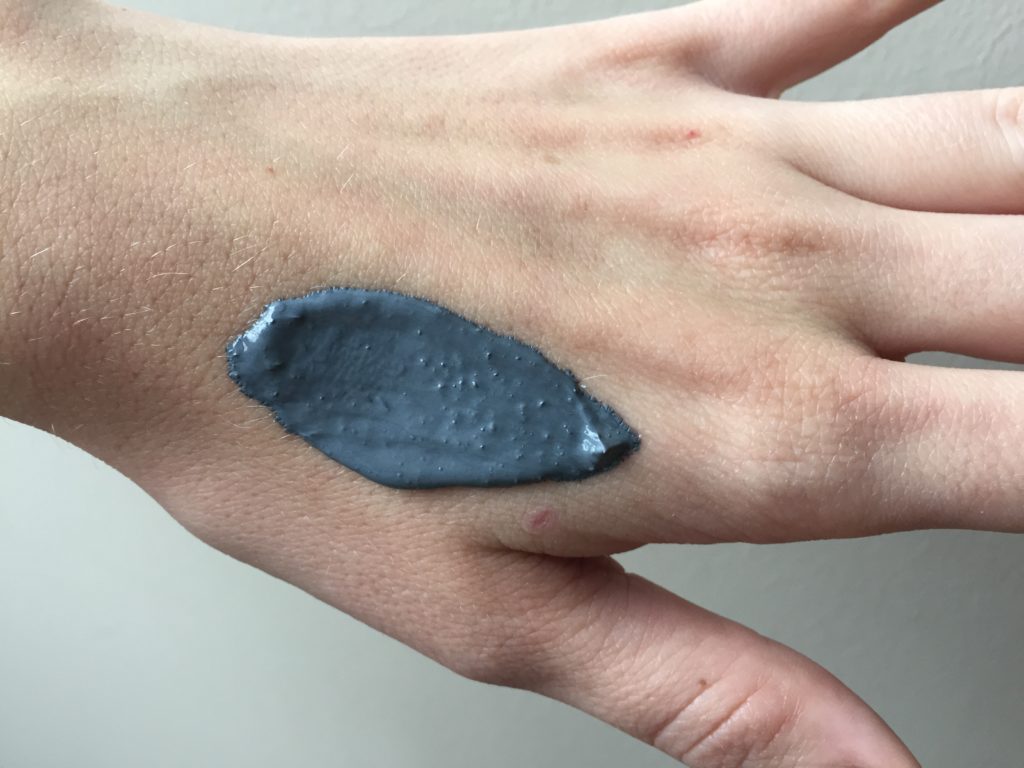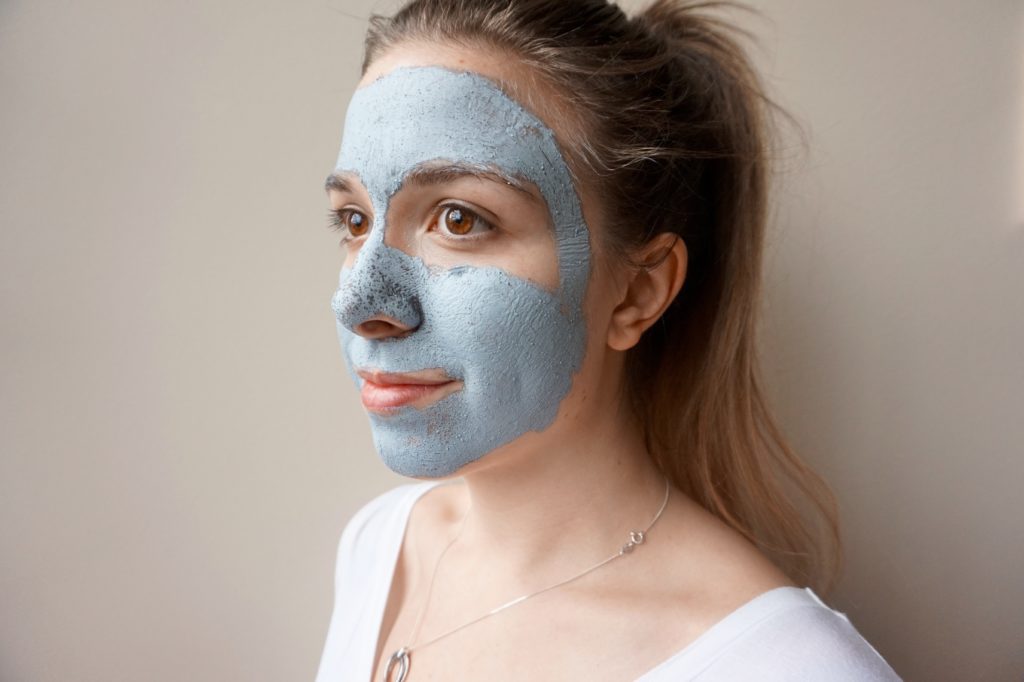 With using this mask for a couple weeks, I did see some difference in my skin, not dramatically, but some. I felt like my texture of my skin had definitely improved, thanks to the charcoal beads, but also the overall pigmentation of my skin seemed more even. Since adding these two products to my skin care routine was the only thing I changed up…I definitely have to give credit to these two products.
Green Superfood Detox & Digest Powder
Along with the two detoxifying skincare products, Derma-E snuck in two samples of the Green Superfood Detox & Digest powder to try out as well. As someone who constantly has smoothies in the morning, I was super excited to try this powder out. I added it to just my typically smoothie of mixed berries, mango, banana, spinach, and almond milk and it was pretty good. My smoothie definitely had a 'healthier/ hardy' taste to it, but it wasn't bad and I felt a little better and energized after drinking it. Did I notice really any dramatic detox effects after it? Not really. But the powder itself is something so portable, can be mixed in just about anything, and easy that it'd be great to really get in all my greens in days that I'm in a rush.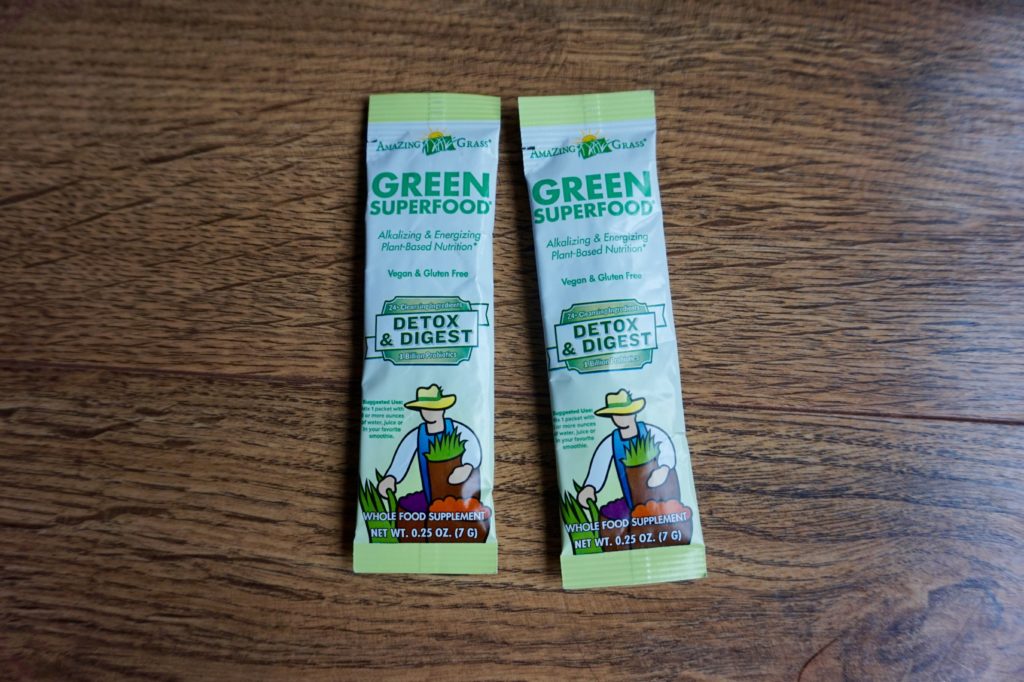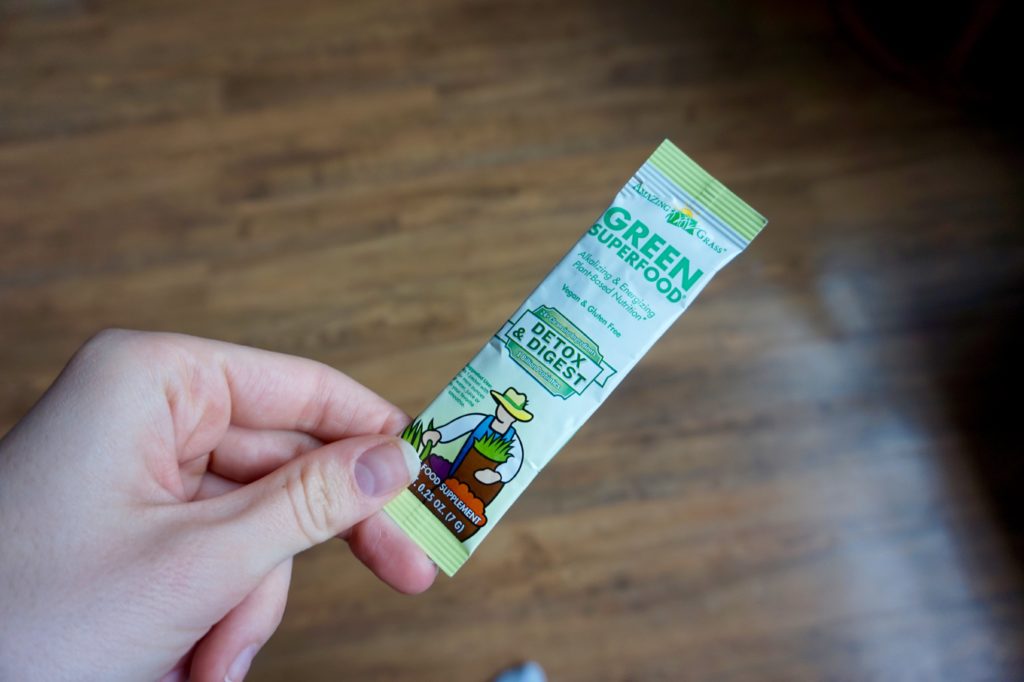 Overall, my whole experience with Derma-E was definitely an extremely positive one. The fact that the products are cruelty-free, vegan, eco-friendly, and work extremely well for my skin, is amazing. I highly recommend you try out this Charcoal line from Derma-E, I'm definitely looking forward to trying out more products from the company after this positive experience!
Have you ever tried any products from Derma-E before? Let me know in the comments down below!

"Powered by BrandBacker"