Dry shampoo is one of my essentials, especially for summer. I first discovered dry shampoo a few years ago after finding out how bad it really is to wash your hair every day.  After trying out a few different versions I finally found the only dry shampoo (until now) that actually worked for me. There was a lot of trial and error, especially when it came to affordable dry shampoo options. Some dry shampoos, especially inexpensive ones, actually did the opposite effect of what it's supposed to do and made my hair more oily than before, this turned me off of dry shampoo until I stumbled upon Batiste. Especially for the price, this dry shampoo cannot be beaten and I recommend it to everyone! Batiste was the only dry shampoo that worked for me so I tended to just stick with it and not experiment with other dry shampoos until about a month ago.
Last month, I got to try out the Hask dry shampoo in both the Charcoal Purifying Dry Shampoo and Coconut Dry Shampoo. At first, I was a little hesitant due to my love for Batiste and with my past experience with the Hask shampoo and conditioner that didn't really work that well on my hair type, but I'm so excited to say that I absolutely love this dry shampoo! I wanted to wait a little bit before reviewing these products because I like to truly test out products before reviewing them on my blog. As with all my posts, all opinions are honest and my own.
Packaging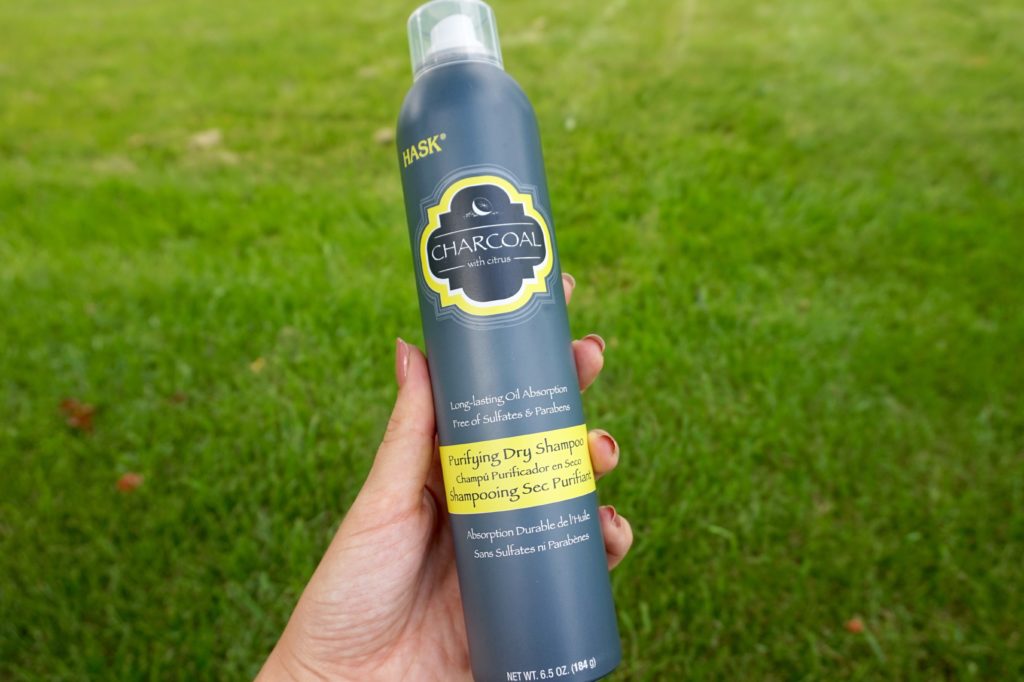 First things first, the bottles are very aesthetically pleasing. Each scent has different colors which not only makes it fun but it looks very nice. The dry shampoo bottle itself is 6.5 oz and is priced at $7.99. This is a great price and definitely makes it comparable to the Batiste dry shampoo.
Formula
Just like any other dry shampoo, when your hair needs a pick me up after not being washed for a couple of days or you just want some added volume and texture, simply spray the dry shampoo 6-10 inches away from your roots to refresh your hair. I found that this dry shampoo didn't go on as thick as other dry shampoos that I have tried in the past, but that's not to say it didn't work as well as dry shampoos like Baistese. After letting it set in and soak in my roots for a few minutes, I then massage my scalp to make the dry shampoo residue disappears, get rid of the white color, and my hair feels good as new!
As mentioned, the two dry shampoos that I tried were the Charcoal Purifying Dry Shampoo and the Coconut Dry Shampoo. The Charcoal contains ultra-fine rice starch infused with charcoal powder that acts quickly to soak up oil, sweat, and odor, leaving hair soft and clean and the Coconut Dry Shampoo uses similar ingredients to have the same experience but adds a tropical coconut fragrance which helps remove any odors and adds a lovely scent to your hair. Both the Charcoal and Coconut dry shampoos perform about the same, however, if your hair is more on the oily side, I found that the Charcoal Dry Shampoo absorbs more oil, but can also leave my hair feeling a little dry, which is why I save the Charcoal Dry Shampoo for 3rd or 4th day hair or days that my hair needs a lot of TLC.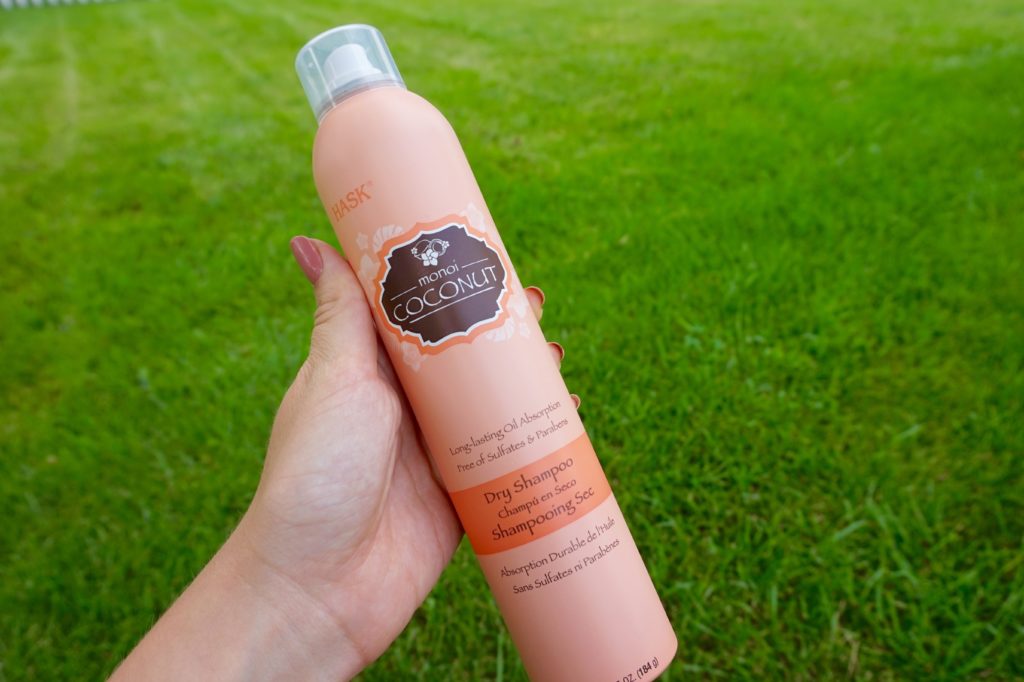 Hask as a Brand
As I mentioned in my Hask shampoo and conditioner review, Hask is a very cool brand with cruelty-free products. Just like their other products, Hask's hair care line contains ingredients that are beneficial to your hair and is free of sulfates, parabens, phthalates, gluten and artificial colors, that can be harmful to your hair. Basically, if you use Hask products, your hair will thank you!
Overall
Overall I was really impressed with the product all-around. If you're looking for a great drugstore dry shampoo definitely check out the Hask collection. You can find Hask hair care products in most stores like Walmart and Target, but as of right now, the dry shampoo is available at Ulta. If you haven't checked out my last summer series review post on Smile Brilliant At-Home Custom Teeth Whitening Set make sure to do so here.
What's your go-to dry shampoo? Let me know in the comments down below!
"Powered by BrandBacker"