I got the opportunity to work with Neutrogena to recreate a look from Kerry Washington for the holidays. Although the holidays are now over, this look is perfect for Fall, Winter, Valentine's Day or any night out. Check out how I achieved the look step-by-step in the YouTube video below!
YouTube videos are something that I haven't done in such a long time so hopefully, you guys like it and found it helpful! As mentioned in the video, there are so many looks that you can recreate on the Neutrogena website that you can find here. They give you the products used, but you're also able to download a sketch chart of the celebrities face so you know what product goes where!
As stated in the video, I'm going to go more in-depth about each product used in the makeup look here on my blog. Starting out with the first step of the look, the primer…
Healthy Skin Primer 
To first start off this look, I started with the Neutrogena Healthy Skin Primer. This primer is comparable to higher end primers I've tried in the past, but you can easily get it from the drugstore which is awesome! It has a light finish and with the added bonus of sunscreen, it's perfect for hot summer days! It states that it evens out the look of skin all day with or without makeup, extends the wear of makeup, and won't clog your pores. After trying out this product for a bit now, I can state that all those things are definitely true for me which is great!
Healthy Skin Foundation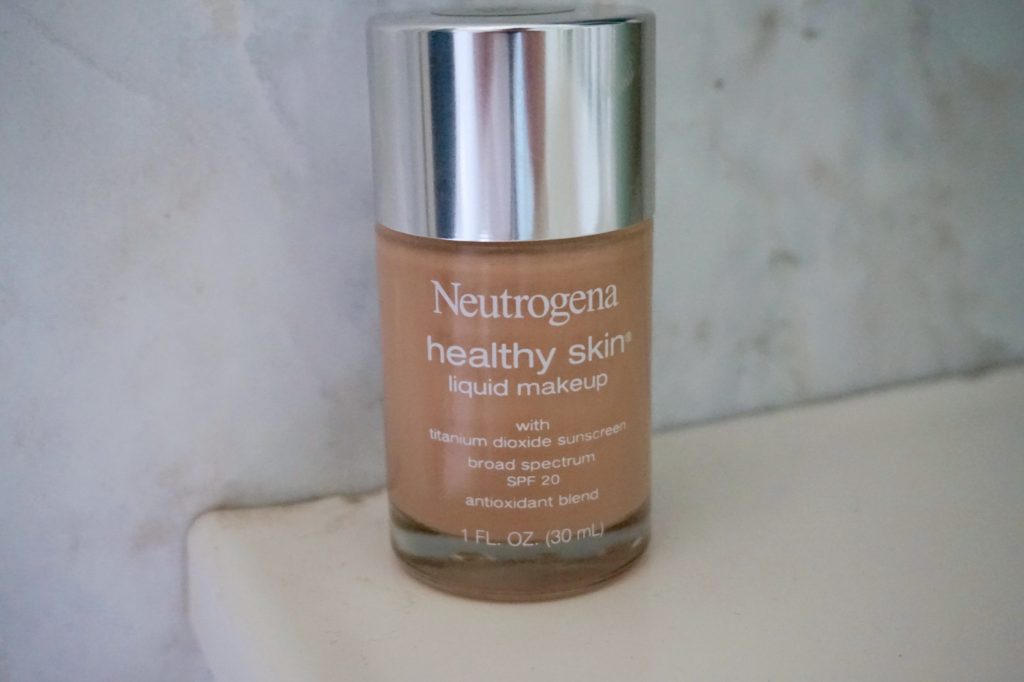 The foundation I used in the look was the Neutrogena Healthy Skin Liquid Makeup foundation and I actually really love this foundation. I'm pretty picky when it comes to foundation, but I've been loving this one ever since I got in the mail! It's very light on my skin but provides a beautiful coverage. I'm also someone with combo skin, but mostly oily. I found that with using this foundation and just setting my face with my normal, everyday powder, I no longer get that oily. With some of my other higher-end foundations, I would have to touch up multiple times throughout the day, but I don't find that's the case with this foundation.
At the moment I'm using shade 40 Nude which is a pretty decent match for my skin tone. Lastly, I absolutely love the fact that this foundation, along with a lot of their other products in the healthy skin line, has SPF in it! As I mentioned in the video, I'm currently living in Australia, and it's summer. It's super hot here and the sun is really harsh so my face can use all the SPF it can get! This foundation states that it's made with an exclusive blend of antioxidants to keep your skin looking young and healthy and I personally feel like my skin looks great after using it!
Healthy Skin Brightening Eye Perfector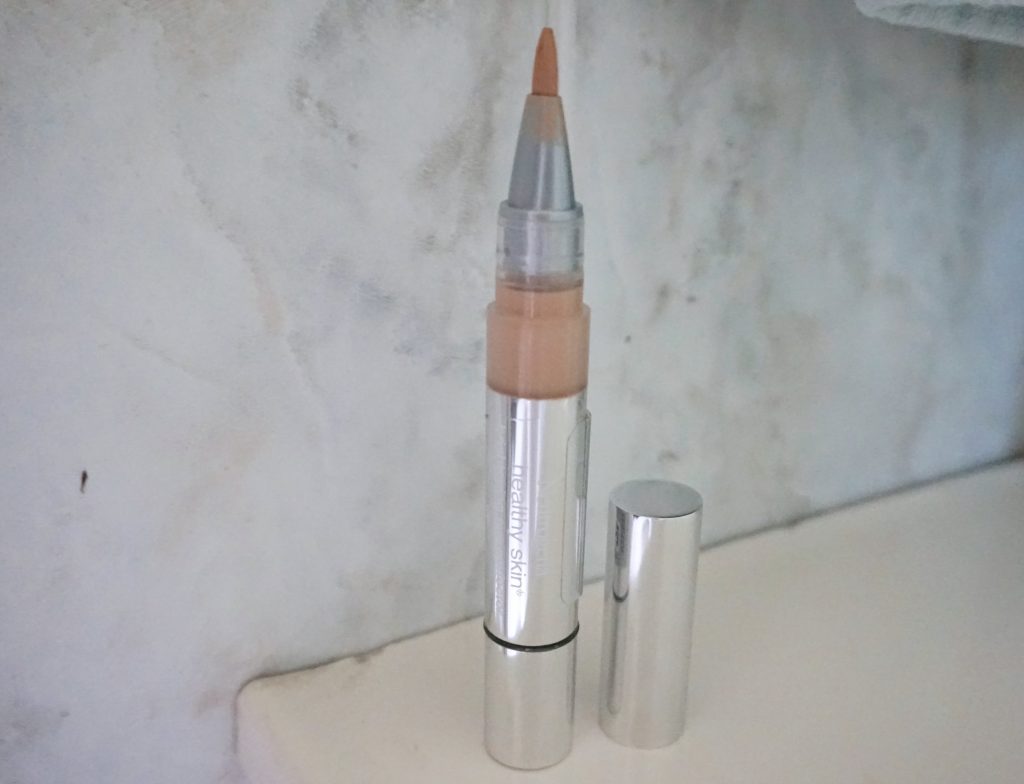 This concealer has a brush applicator which makes it easy to apply anywhere you want to brighten. The concealer blends incredibly easy and leaves a nice finish that doesn't crease throughout the day, which is great! This concealer also has SPF 25 which is just an added bonus and great to have especially with a product commonly applied in the undereye area. I used this concealer under my eyes, on my chin, cupidsbow, and forehead to add some dimension to my face.
Hydro Boost Hydrating Concealer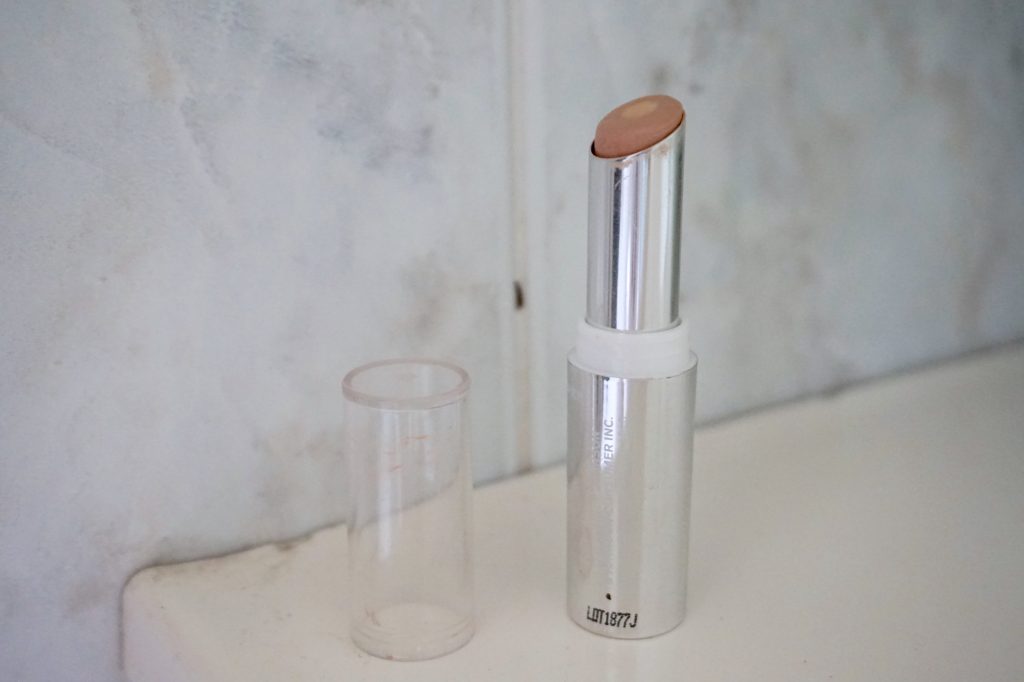 Another concealer that I used in this look is the Hydro Boost Hydrating Concealer. This concealer is just like the name describes. It's super moisturizing and hydrates your skin, leaving a great, beautiful coverage. It's great for blemishes or areas where there's dry skin and also great under the eyes. Since it's so hydrating, it doesn't dry out and crease throughout the day, which I have found a lot of concealers, especially drugstore ones, tend to do. This concealer is stated to have hyaluronic acid to refresh dry, thirsty skin with the hydrating core. Hyaluronic acid acts as a sponge for dry skin cells on your face, moisturizing with up to 1,000 times its weight in water, resulting in smoother, more subble skin.
As I mentioned in the video, although the concealer has great coverage, I had some blemishes the day of this makeup look and I had to apply a few layers on to cover the blemishes. Even with a few layers, the blemishes weren't completely covered. That being said, redness and dark circles under your eyes can easily and beautifully be covered with this concealer.
Healthy Skin Blush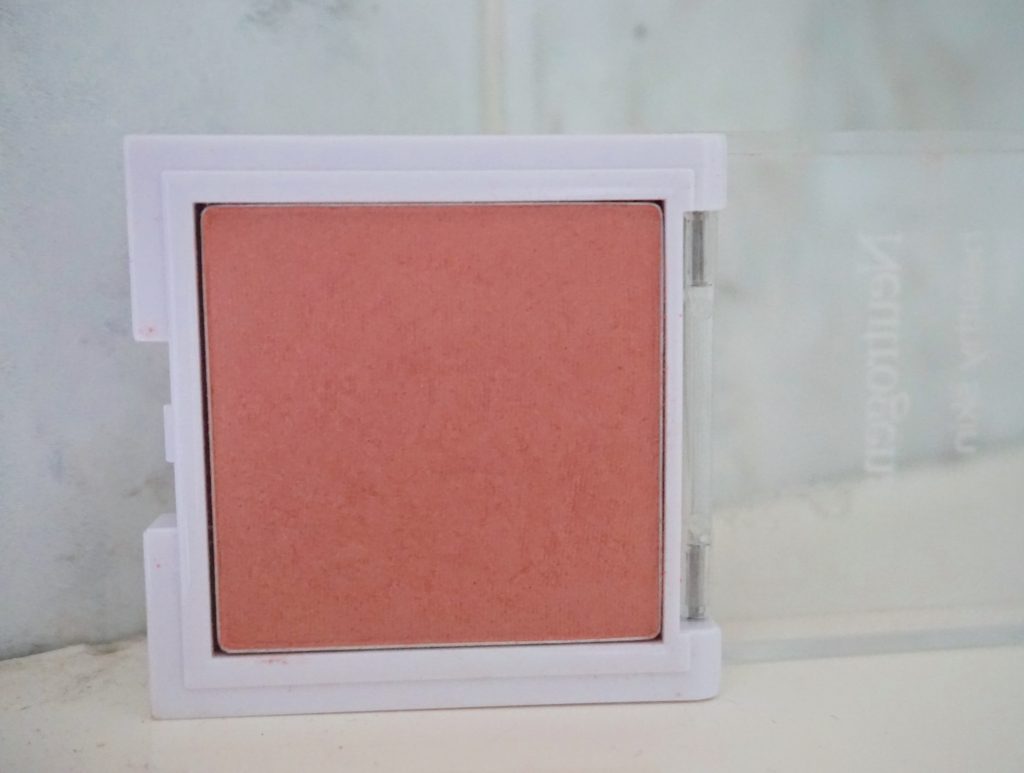 The blush that I used in this Kerry Washington look was in the shade 10 Rose. This blush shade is a very natural, healthy flushed look that brings some great color to your cheeks. This specific brush goes on really smoothly and blends really well. It's also pretty pigmented and made with vitamin c and botanical conditioners which compliments the Healthy Skin line nicely from Neutrogena.
Nourishing Long Wear Eye Shadow + Built-In Primer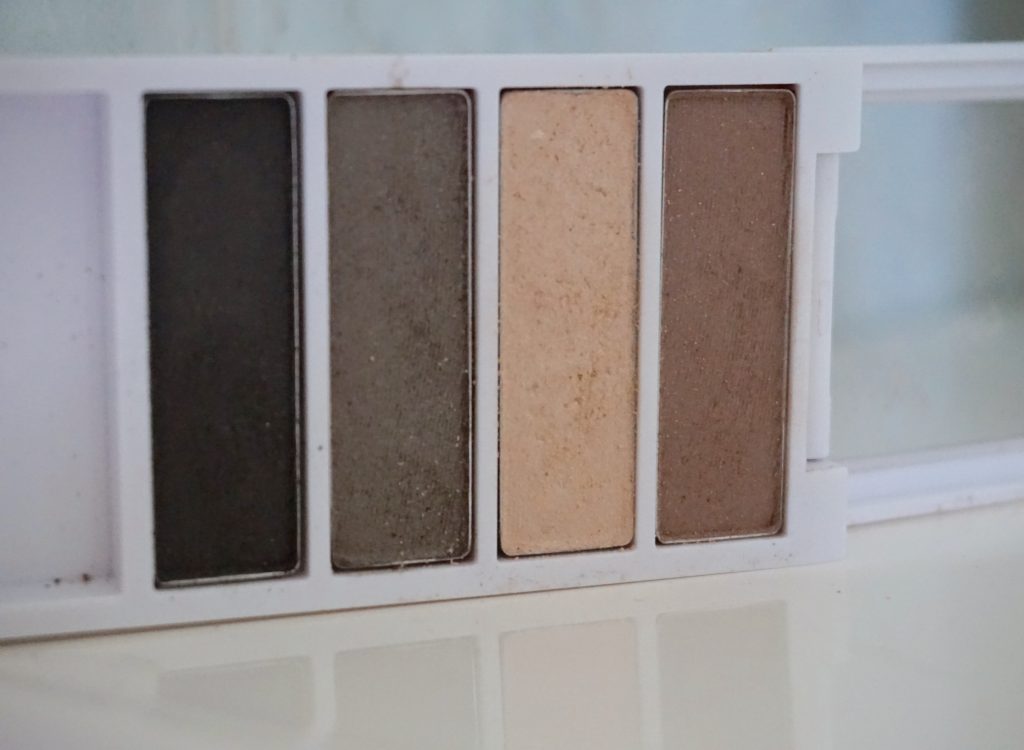 Now onto the eyes! Kerry Washington had a very natural eye in this red carpet look. To achieve a similar look I used the Soft Taupe 20 palette and started with the lightest shade in the palette and put that all over my lid and inner corner to give my eyes a brightening effect. I then moved on to the second shade from the left and put that on the outer edge of my eyelids. After that, I took the first shade to the right in the crease to build up the crease. Once the crease was a little darker, I then took the darkest shade in the palette and put it on the outer section of the crease and started to blend that. You can see how each step specifically looked in the tutorial though. 
This palette is great for creating a natural smokey eye like Kerry Washington had on. The pigmentation is pretty decent for a drugstore eyeshadow palette and the shades are pretty. The palette is stated to have a built-in primer into the shadows so you should be able to skip out on your makeup primer when using this eyeshadow. I, however, didn't notice 10 hour longevity with this particular palette, but it did wear for a decent amount of time without creasing or anything.
Nourishing Eye Liner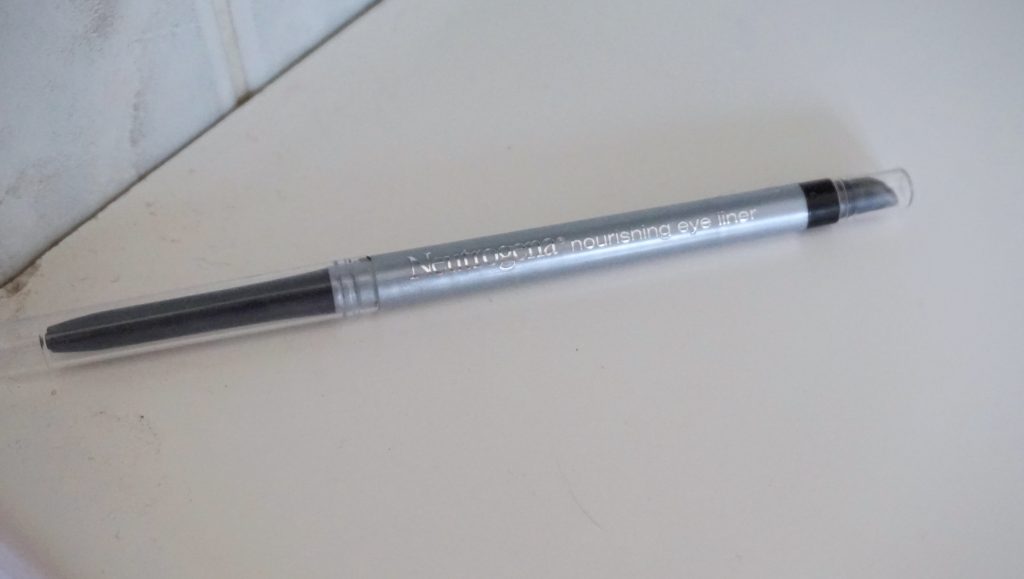 The Nourishing Eye Liner in Cosmic Black is a pretty standard black eyeliner. This black eyeliner is perfect to complete the Kerry Washington Red Carpet look. I just lined my lids with the black pencil and used the other side to smudge it out to add to the smokey eye look. I normally opt for liquid eyeliner but this pencil is extremely creamy and pretty easy to use.
Healthy Volume Mascara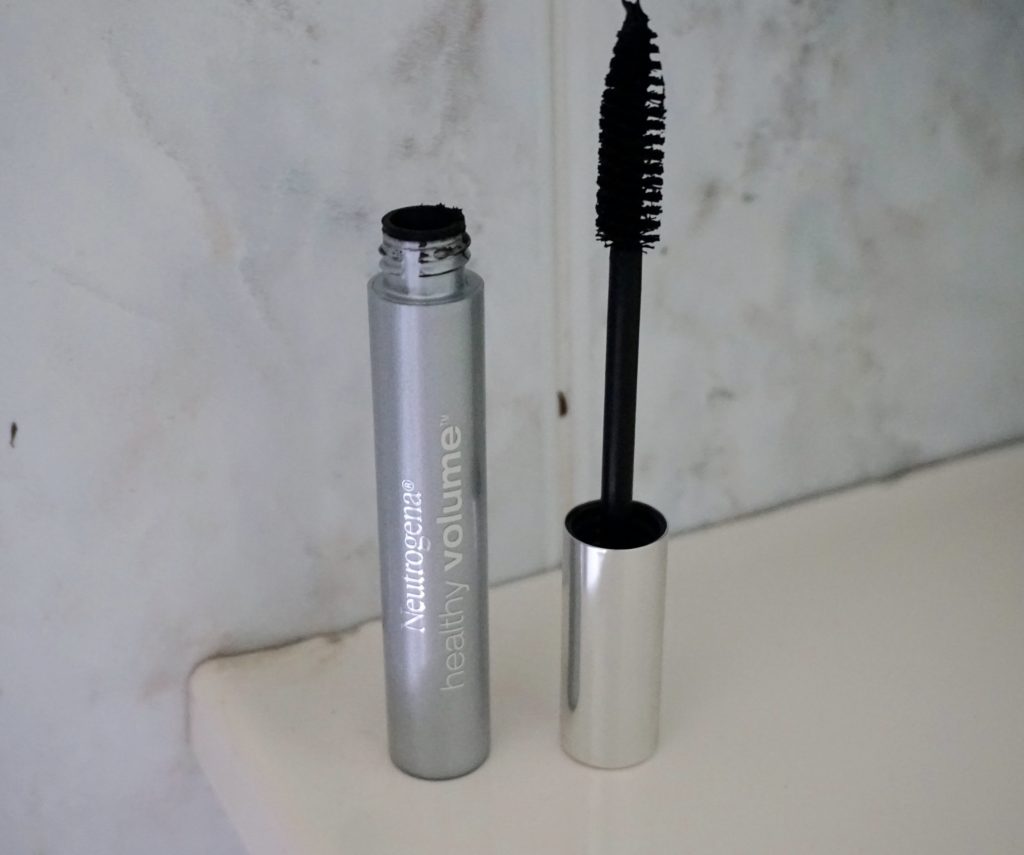 Lastly, to finish off the eye look, I used the Neutrogena Healthy Volume mascara. This mascara is pretty good! It creates a nice, natural look and gives your eyelashes a good amount of volume. It's a great way to top off this makeup look but is also great for days that you're not wearing much makeup. To complete the eye look, I coated my lashes a few times with this mascara to achieve the fullness I was looking for.
MoistureSmooth Color Stick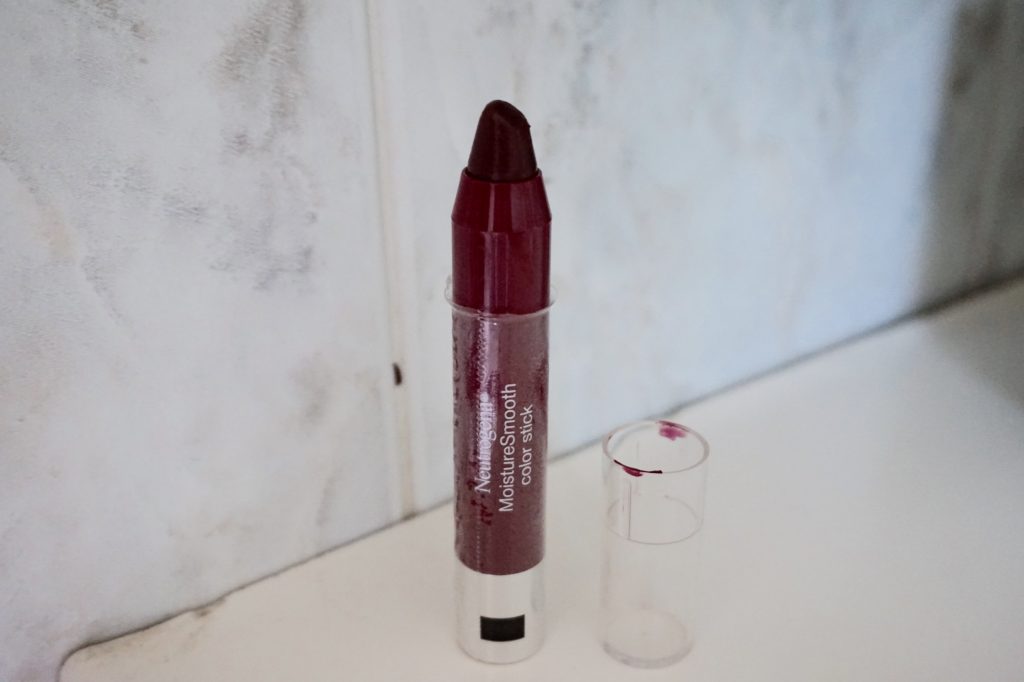 The last part to finish off the Kerry Washington look is the lips. I topped the look off with the Neutrogena MoisureSmooth Color Stick in the shade Berry. Regardless of the deep, intense color, this lip product is fairly easy to use and lasts fairly long on the lips. My favorite part, however, was the feel of the product on my lips. Like all of the other products, this product is super moisturizing. It gives my lips a nice sheen and doesn't leave my lips flaky and chapped which a lot of lip products tend to do. It also smells like berries which is amazing!
Although I don't tend to pick lip colors like this one, I really liked the lip color. It's something that's great for the Holidays, but also great during the Autumn, Winter, or any night going out.  If you're looking for some drugstore moisturizing lip products, I would definitely check out this collection!
Thanks for checking out my blog post and my YouTube video of my recreation of Kerry Washington Red Carpet look! I hope you enjoyed and can find some inspiration from it! Don't forget to check out all the other celebrity looks you can easily recreate from the Neutrogena website and using their products here.
Have you tried out any of these products mentioned from Neutrogena before? Let me know in the comments down below!