As I mentioned in my previous shampoo and conditioner review, my hair is desperate for some TLC. After being dyed several times, let's just say, my hair has seen better, healthier days. Needless to say, I've been on the hunt to find some products for my hair that are affordable and that really work. When I heard about Kendall Jenner talking about Finesse, a "secret"  hair product that she and her sister swear by, in Allure magazine, I knew that it was something that I definitely wanted to try out, especially since it's so affordable and available at stores like Wal-Mart and other drugstores!
I was fortunate enough for Finesse to send me both their Restore and Strengthen Moisturizing Shampoo and Conditioner to try out and review for my blog. As always, my opinions are always completely honest and my own.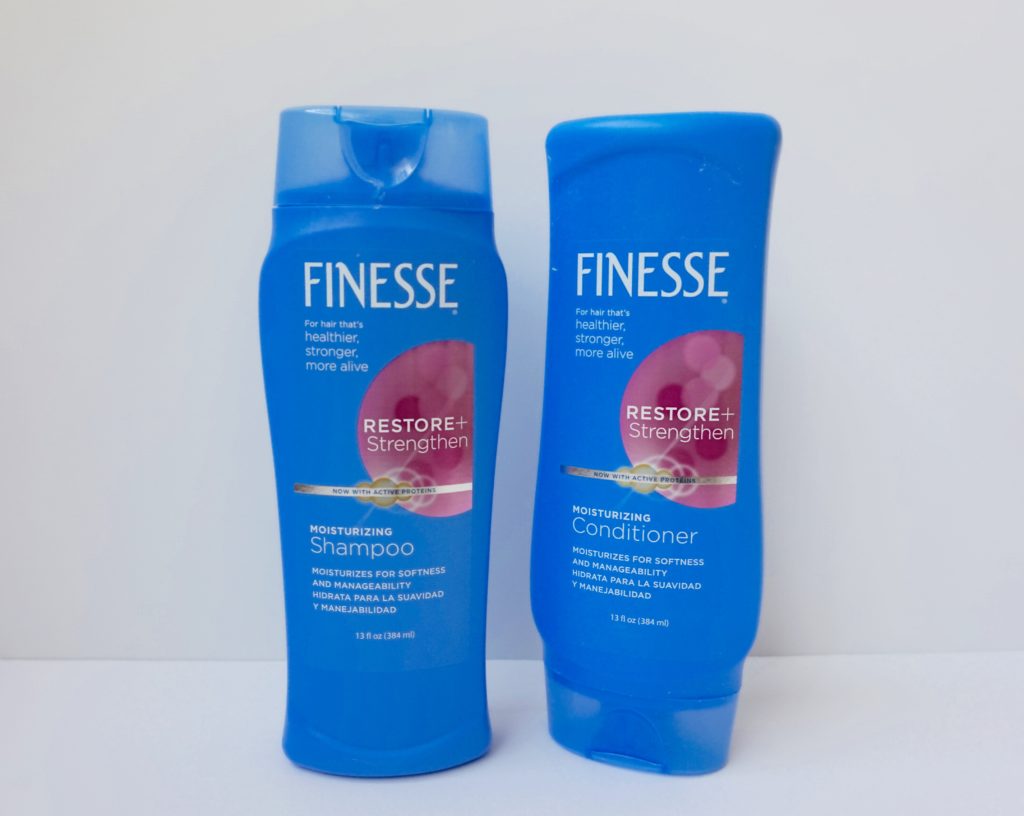 This shampoo and conditioner duo is meant to restore and moisturize dry, damaged, stubborn, and sometimes frizzy hair with the combination of active silk and soy proteins.  These proteins penetrate deep into your hair leaving your hair incredibly moisturized, but still clean and easy to style.
Shampoo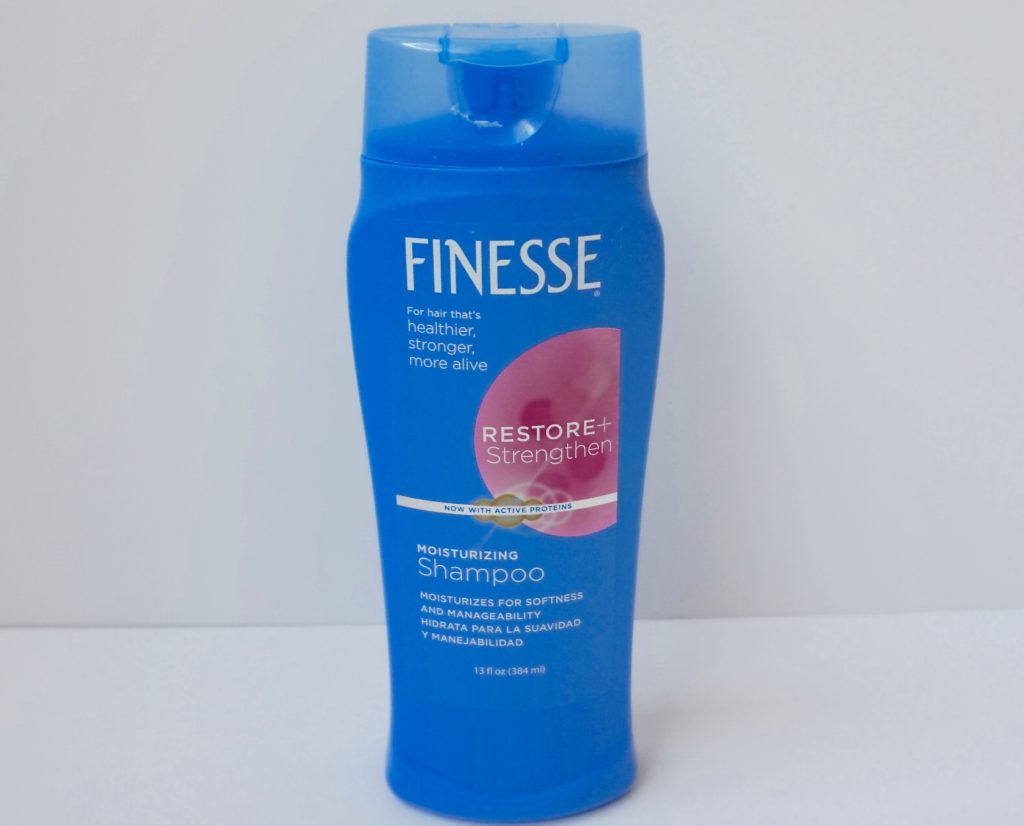 First things first, when I used the Restore and Strengthen Moisturizing Shampoo I noticed instantly how it lathers really nicely. It has a very nice, fresh scent to it as well. After using this shampoo for a couple of weeks, I decided that it's a pretty good shampoo, especially that's available at the drugstore. It left my hair feeling very clean and light which is exactly what I look for in a shampoo. After I let my hair air dry, I was able to style it, just like how I always would, but I did notice that my hair had more volume and body to it, which I always love. Overall, in regards to drugstore shampoos especially, I highly recommend this shampoo.
Conditioner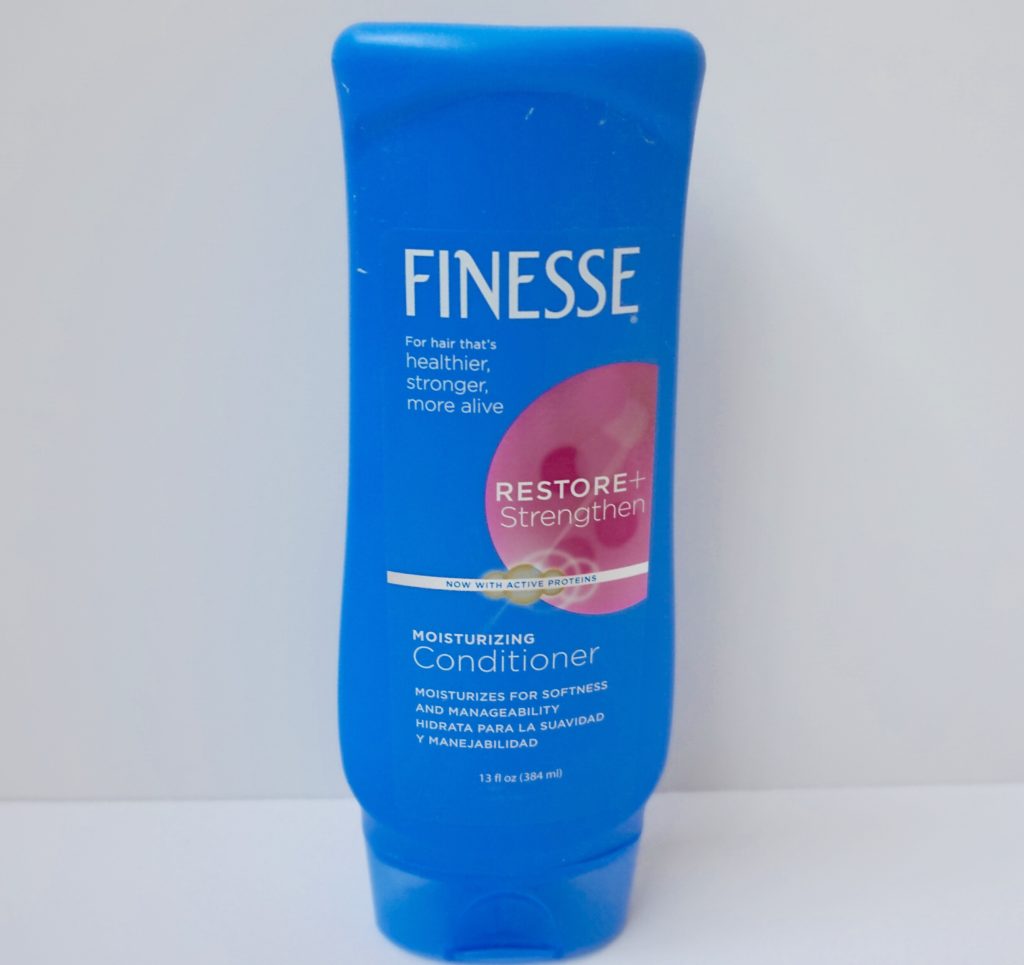 Along with the shampoo, the moisturizing conditioner also had a very lovely, fresh scent to it. After combing through my hair with the conditioner, I left the conditioner in for a few minutes before rinsing it out. After rinsing it, I did notice that my hair felt noticeably softer, but nothing dramatic, just like a standard, decent, conditioner. After my hair dried, although my hair felt moisturized and soft, my ends were still extremely dry. However, that's probably something that I will only be able to fix by getting my ends cut off. Overall, the conditioner was a good, standard conditioner. Something, especially for the price, I would recommend you try out.
Overall, I really enjoyed both of these products. I think that for the price, they're a very good value and pretty awesome products. They both smell amazing, but more importantly, they don't weigh my hair down which is something I find a lot of drugstore hair products do. This combination is something that I would definitely pick up again and I would love to try out more Finesse products!
Have you tried out any Finesse products before? Let me know in the comments down below!
"Powered by BrandBacker"