I am beyond excited about the weather starting to warm up! After so many, and I mean many, dreary, cold, and gray months, It's nice to have some sun shining and some flowers blooming. My roommate and I decided to take advantage of this beautiful day and shoot some more outfit posts!
I love the look of white jeans and I recently picked up this cropped pair last month. I think they're a staple for a Spring and Summer wardrobe. I kept this outfit fairly neutral, as all my outfits tend to be, but super wearable. This outfit is not only perfect for a casual brunch with friends, but also a day of class.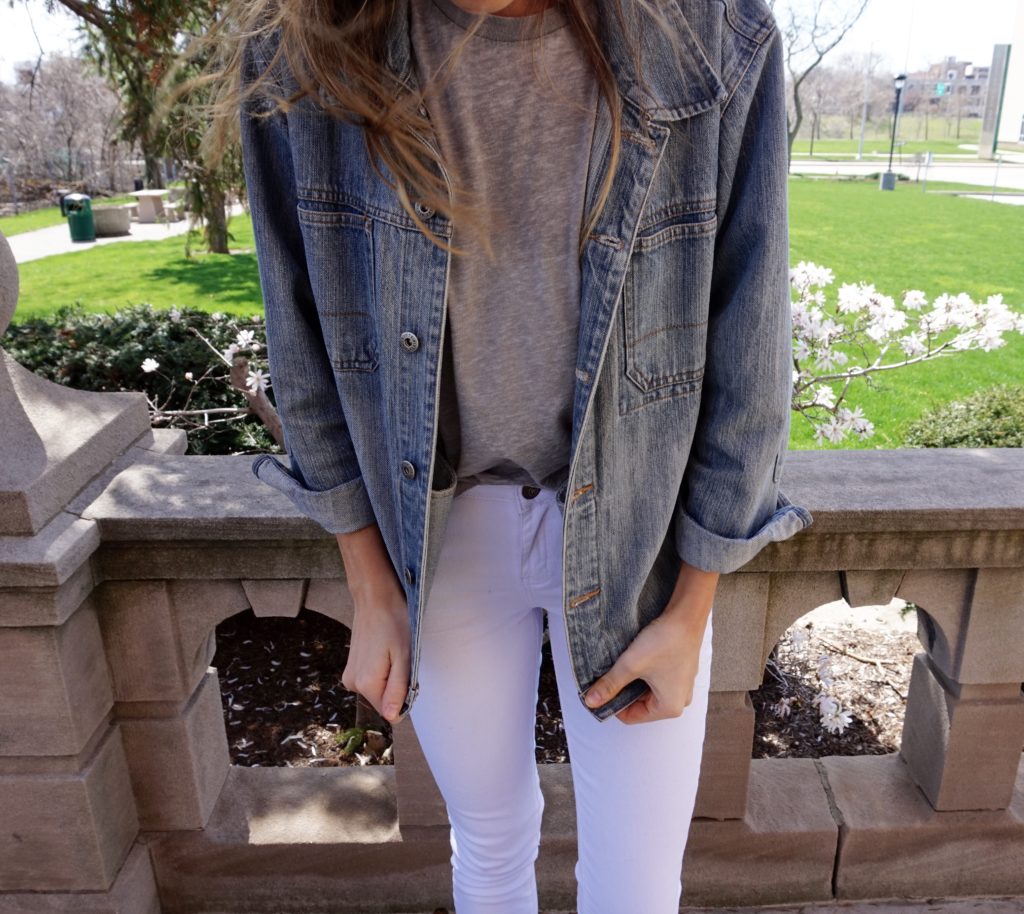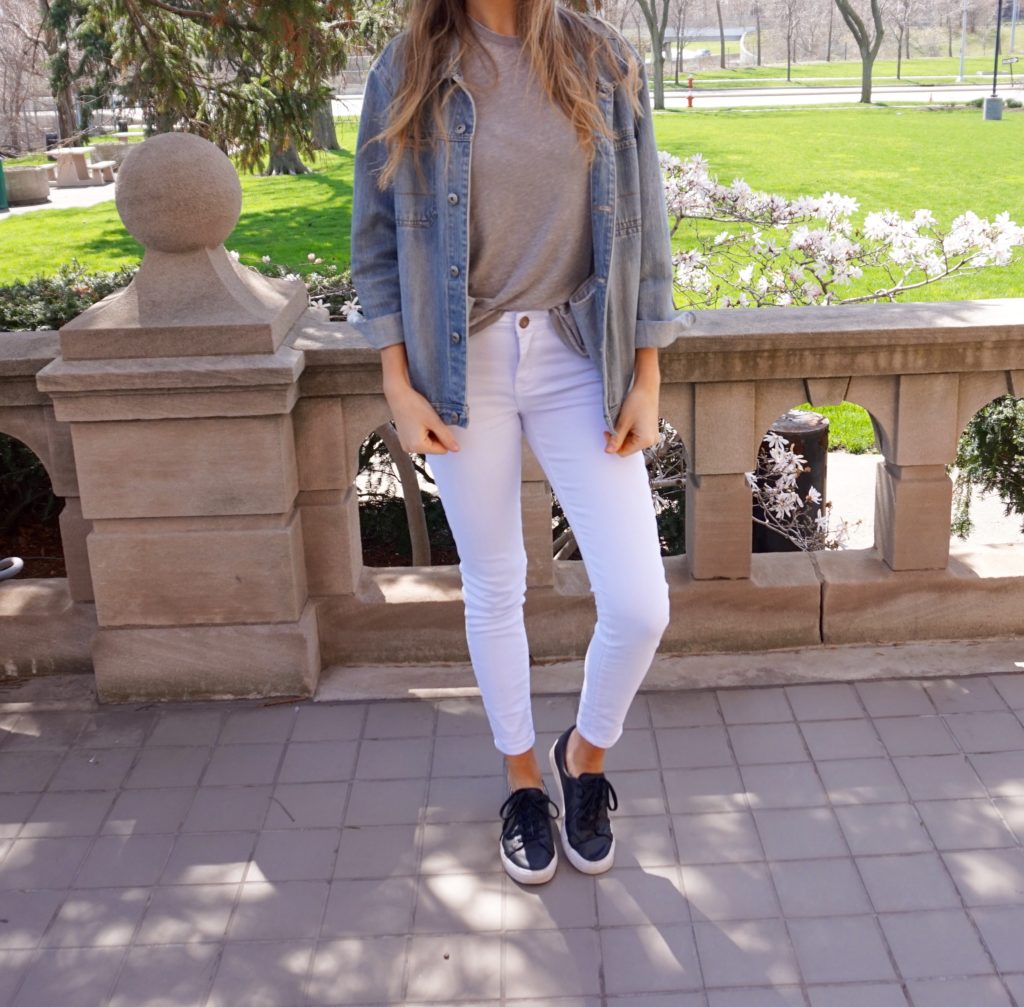 To complement my white pants, I went for a light grayish brown top. I love the loose fit of this top and to add some dimension, I just slightly tucked the top into my jeans.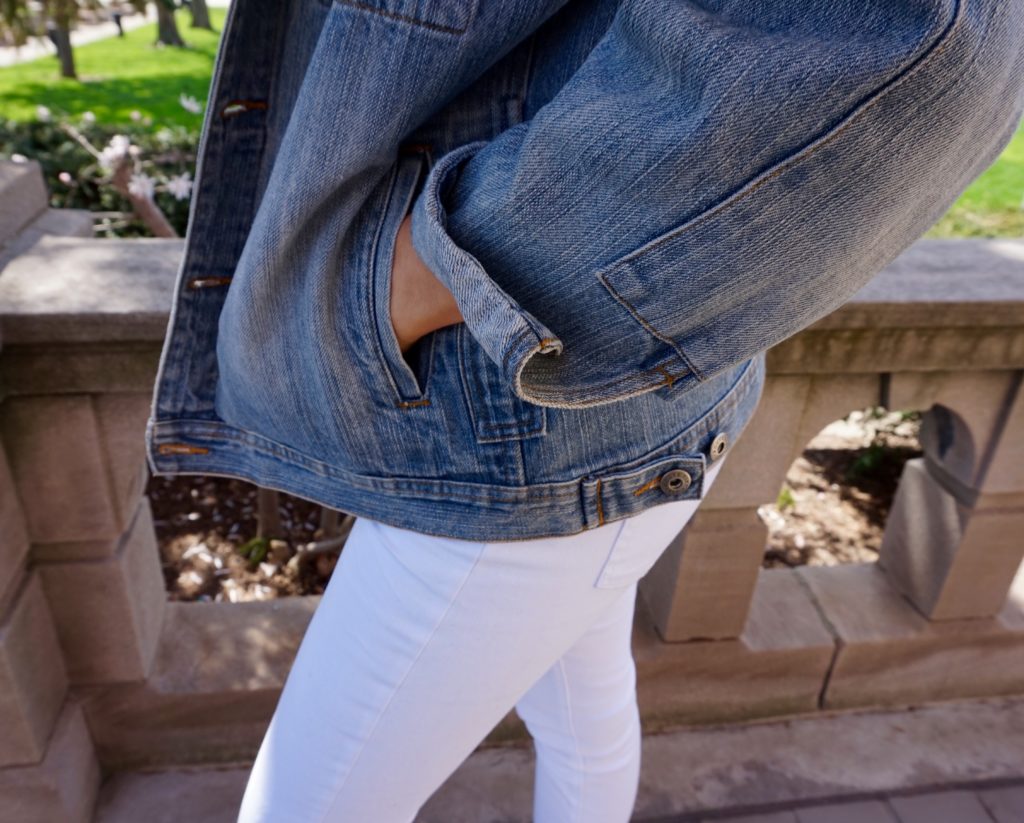 My jean jacket is also loose and oversized, which I think compliments the tight pants perfectly. I think that denim with white looks amazing and is the perfect combination. This jacket was actually from a thrift store and from the men's section, but it was definitely a prize that I couldn't beat. It's amazing the things you can find at thrift stores!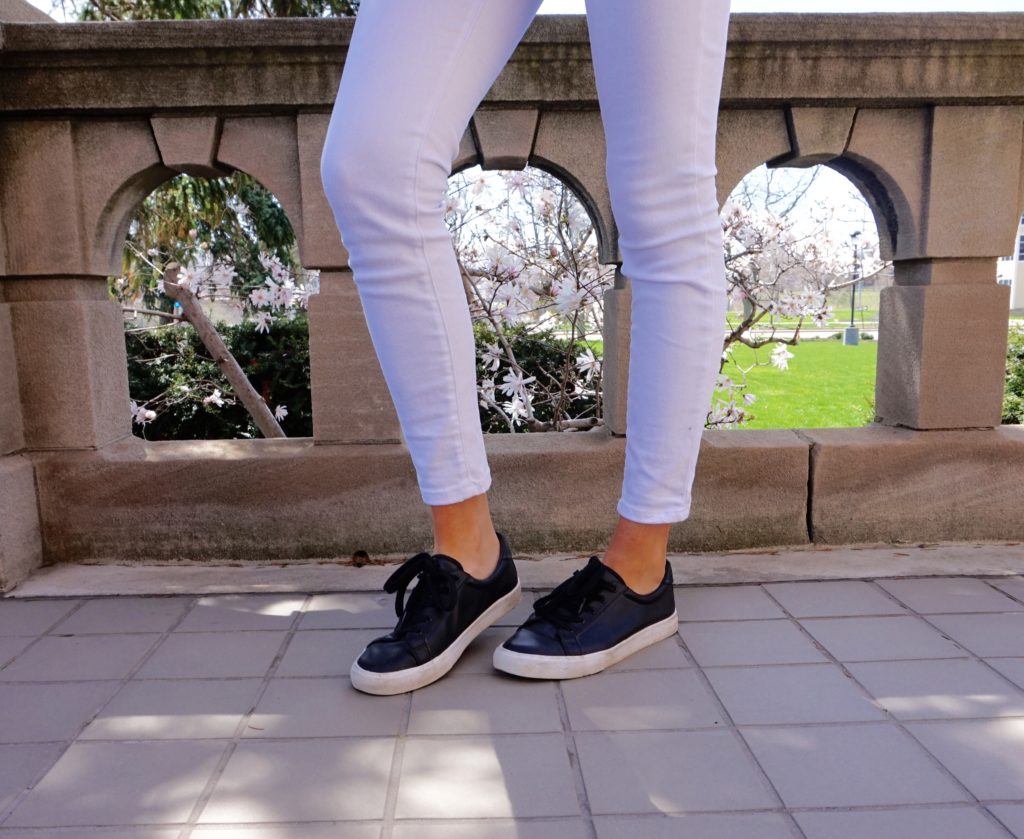 Lastly, I finished this outfit off with my most worn shoes. These black leather looking slip-on are literally perfect for any outfit. They're incredibly comfortable, go with everything, and are casual, yet give a more put-together look than just an ordinary pair of sneakers.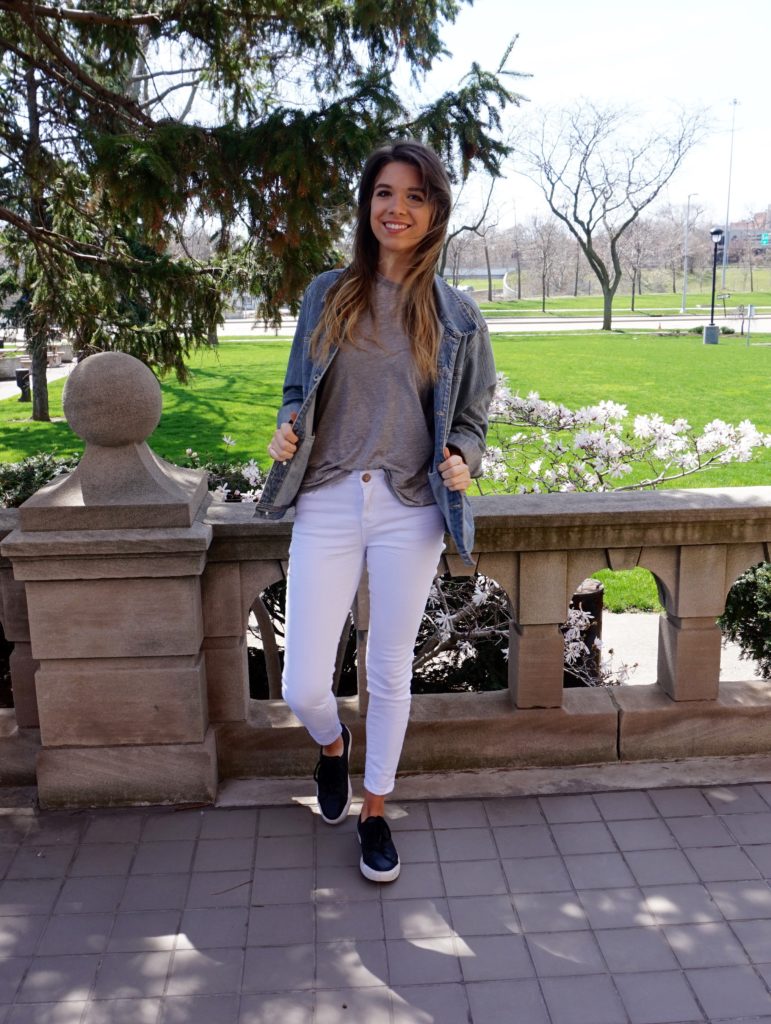 I can see myself wearing this outfit all the time through the next few months. What are your go-to staples for Spring? Let me know in the comments down below!