Do you ever have those days where you just don't feel like putting on real clothes? I know I do. For days that all I want to do is lounge around in pajamas, I've come up with the perfect alternative to look put together, but yet stay comfortable.
For this look, comfort was key. I decided to pair a graphic T-shirt with some cotton shorts and some slip on sandals, you can't get much comfier and relaxed than that!
I don't own many graphic T-shirts, but when I saw this one, I knew I had to have it. I love how not only the shirt and the graphic is neutral and goes with everything, but I also love how simple the "nope" design is. I honestly love wearing this shirt in situations that I'm just not feeling it such as at the airport, in class, or at the library. It's funny, yet so simple.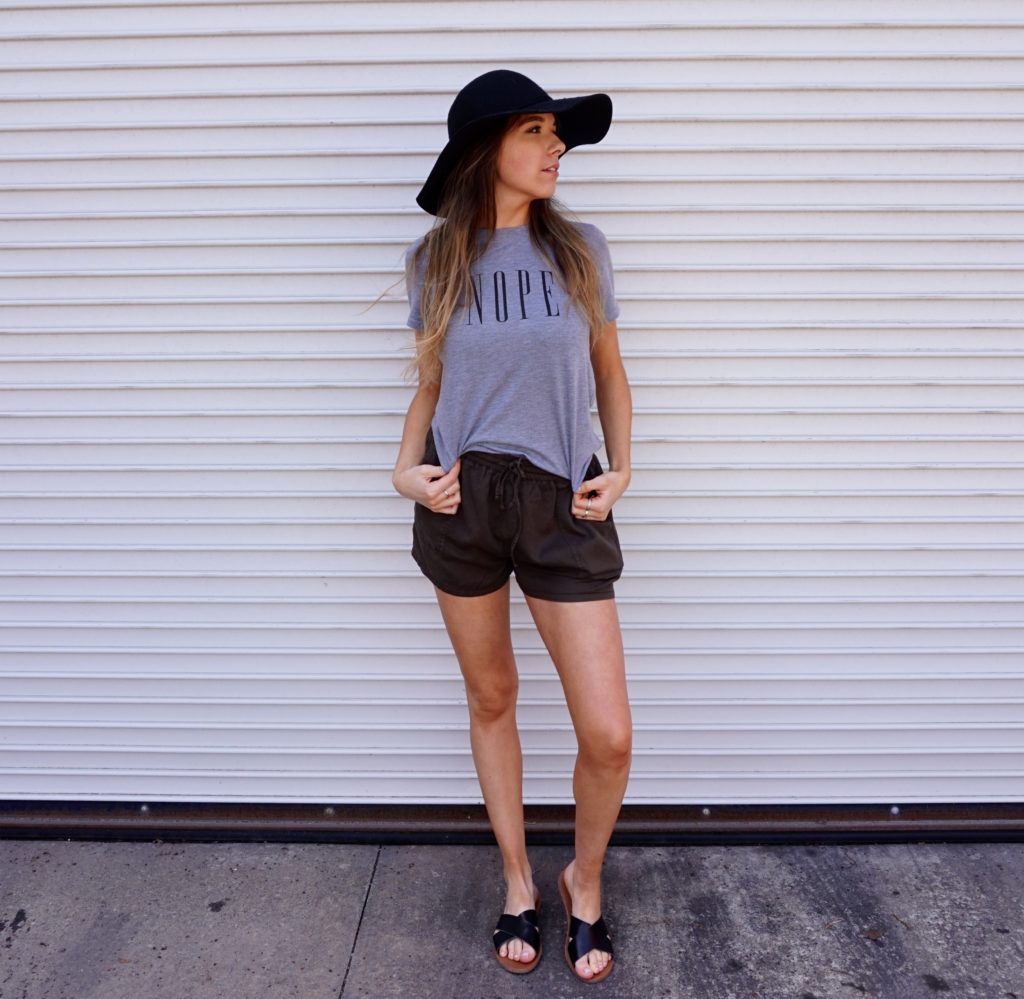 I tucked the top into some loose-fitting cotton olive-green shorts. I love everything about these shorts that I bought another pair in a different color. The fit is so relaxed and the material is so loose, breathable, and most importantly comfortable. They honestly feel like I'm wearing pajama shorts out, but look totally put together!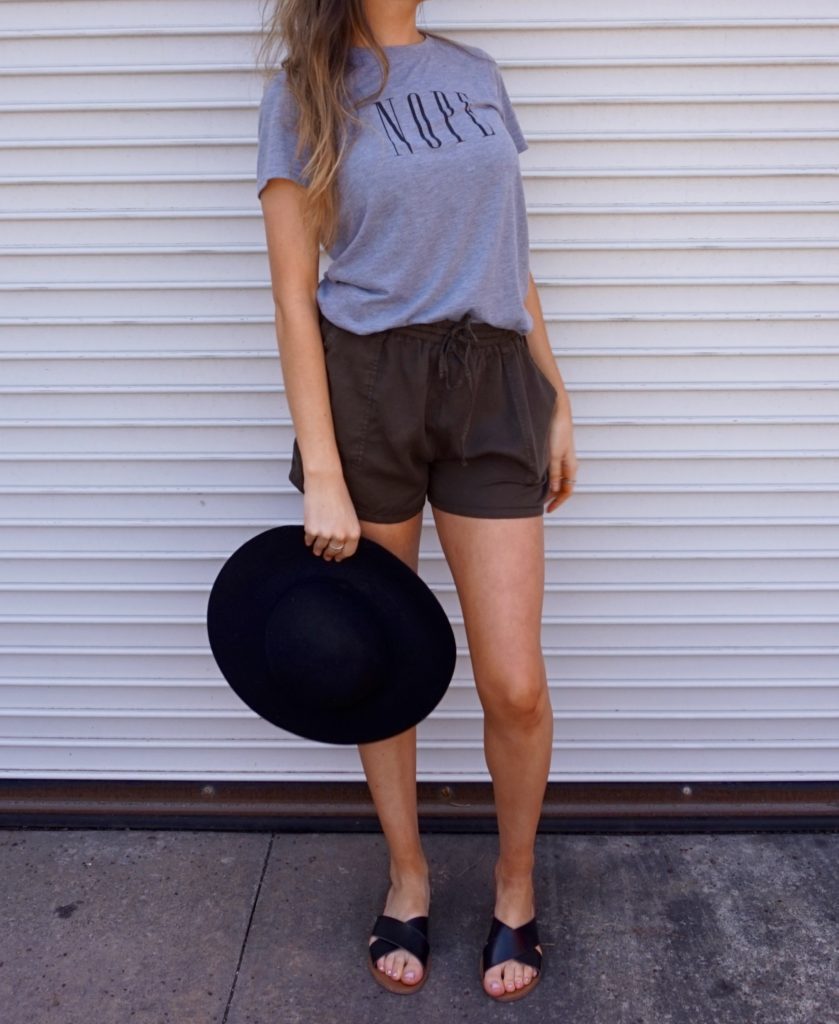 I love the way hats look, however, I never really dare to wear them myself (other than the occasional Nike baseball hat to the gym). Adding a large black floppy hat like this one is perfect for days that you don't want to be bothered doing your hair or makeup. It's also great for really sunny or windy days as well. I love the look of the hat, especially with this outfit and I hope to get more out of my comfort zone and start wearing it more.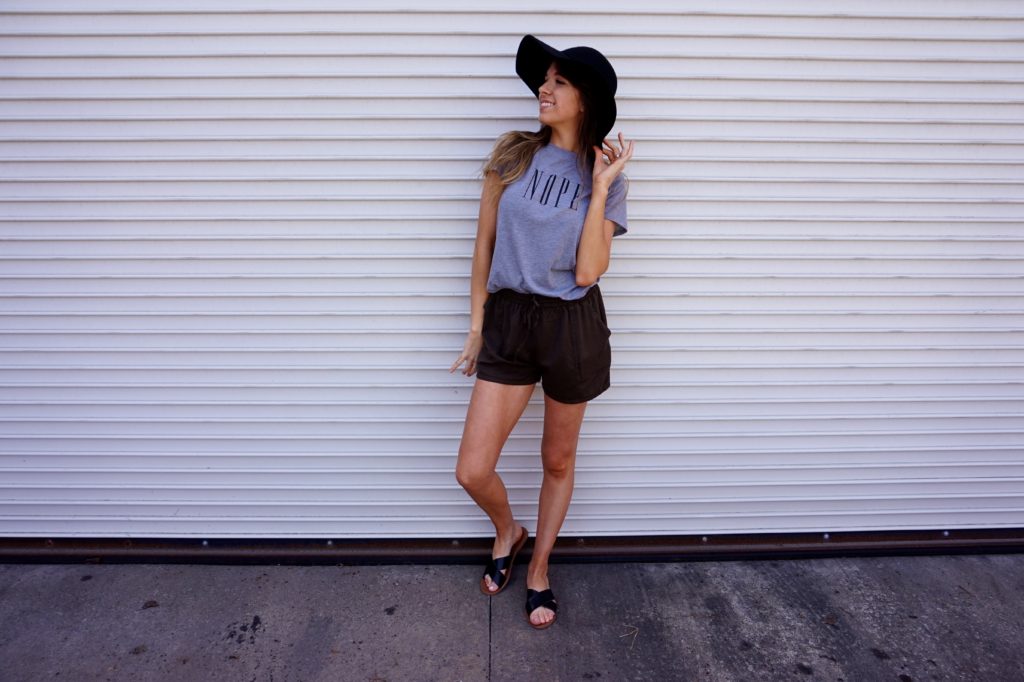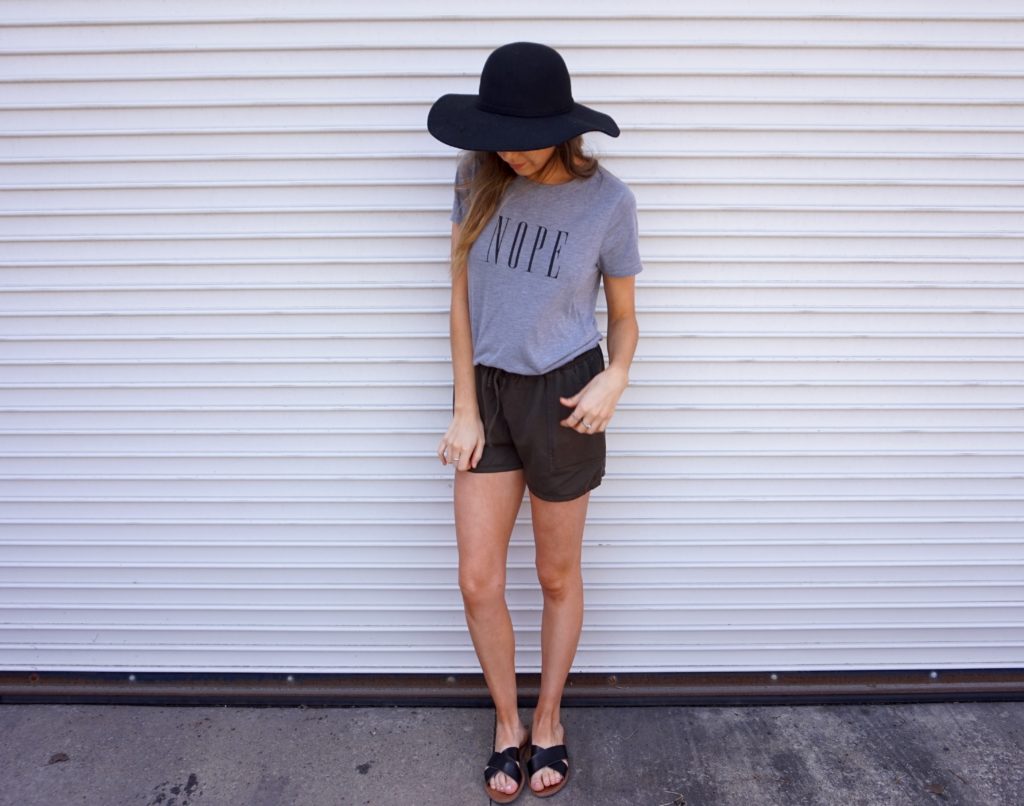 Lastly, I finished this outfit off with some slip on, crisscross sandals. You can find this style sandal just about anywhere recently since this style is extremely popular at the moment. I love the simple design of them, they're super comfortable, but they also dress up the outfit a little more than just regular flip flops.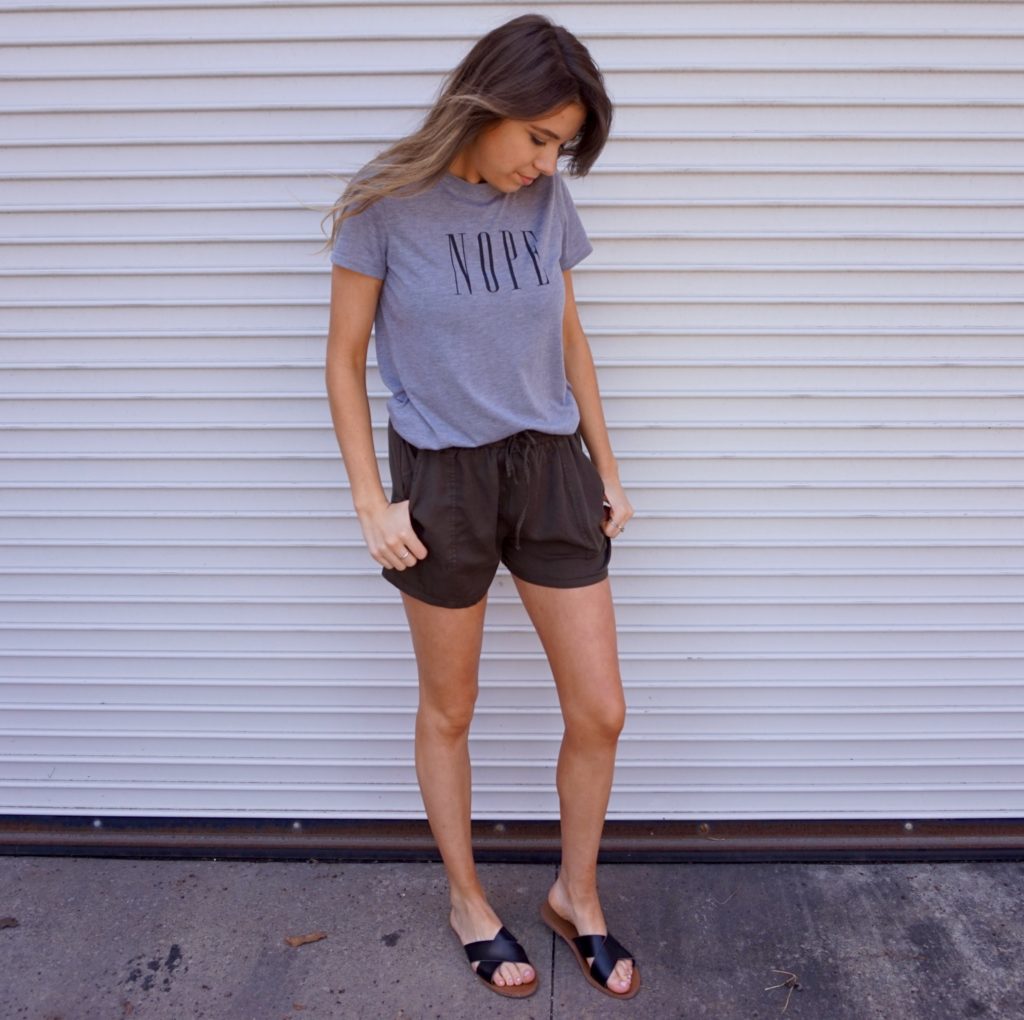 I hoped you enjoyed this outfit of the day post! It's definitely something that I can see myself wearing over and over again throughout summer!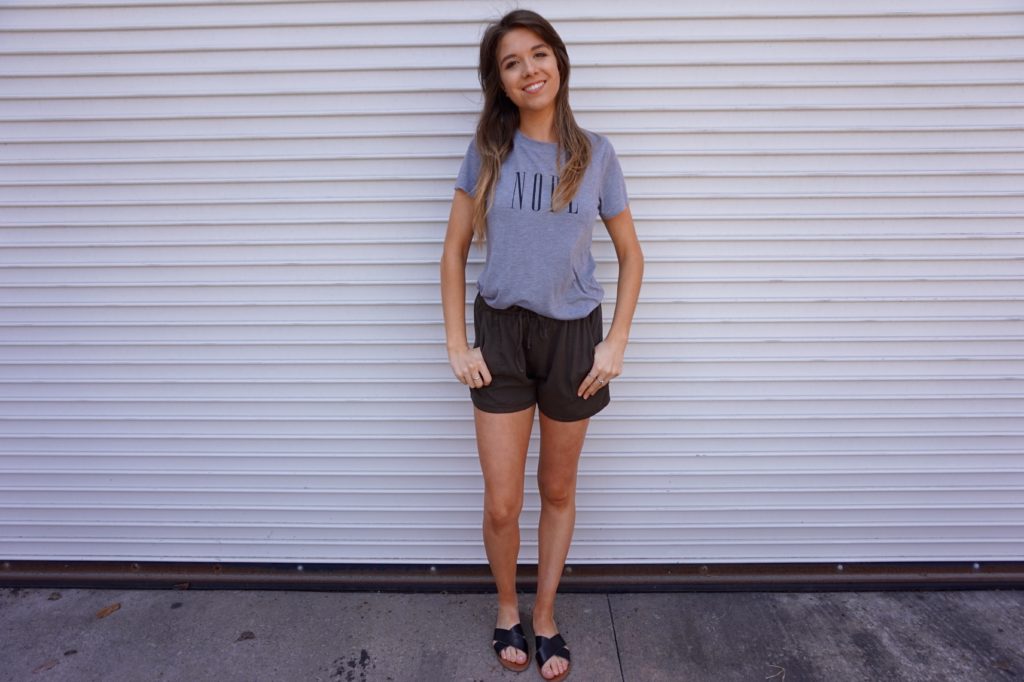 What is your go-to outfit when it comes to lazy days? Let me know in the comments down below!
Olive Green Patch Pocket Shorts