For this outfit of the day post, I thought I would show an outfit that I would wear on an everyday basis. Not only is this outfit comfortable and keeps me warm, but it's something that I can look put-together in but also casual at the same time.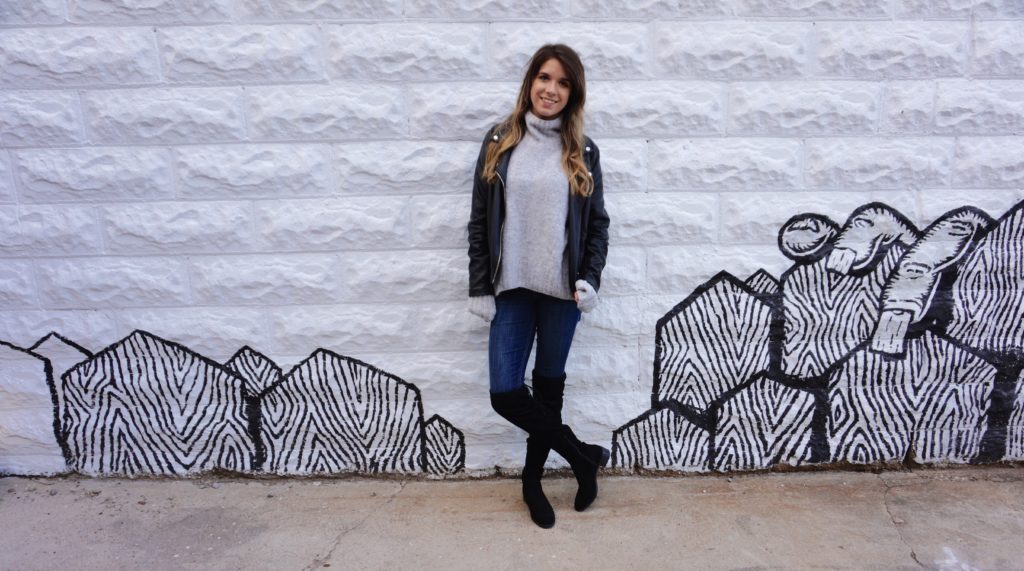 I purchased this sweater from H&M on sale. The awesome thing about this time of year is a lot of Fall or Winter wardrobe pieces are on sale right now, but it's still decently cold outside, at least where I live. Needless to say, I got this chunky, turtleneck sweater for an amazing price!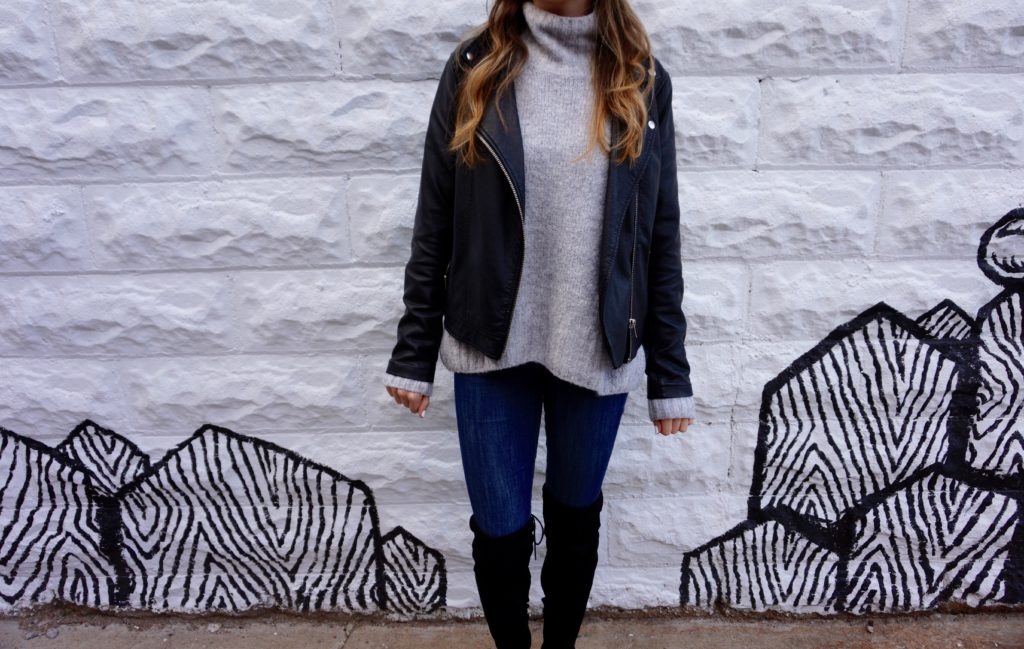 I absolutely love the knit look, the gray color, and the gray turtleneck. Since it was a cooler day, I added on my leather jacket. The jacket itself is a little oversize so it fits perfectly over the baggy sweater. The silver zipper detailing all over the jacket really compliments the gray in the sweater really nicely.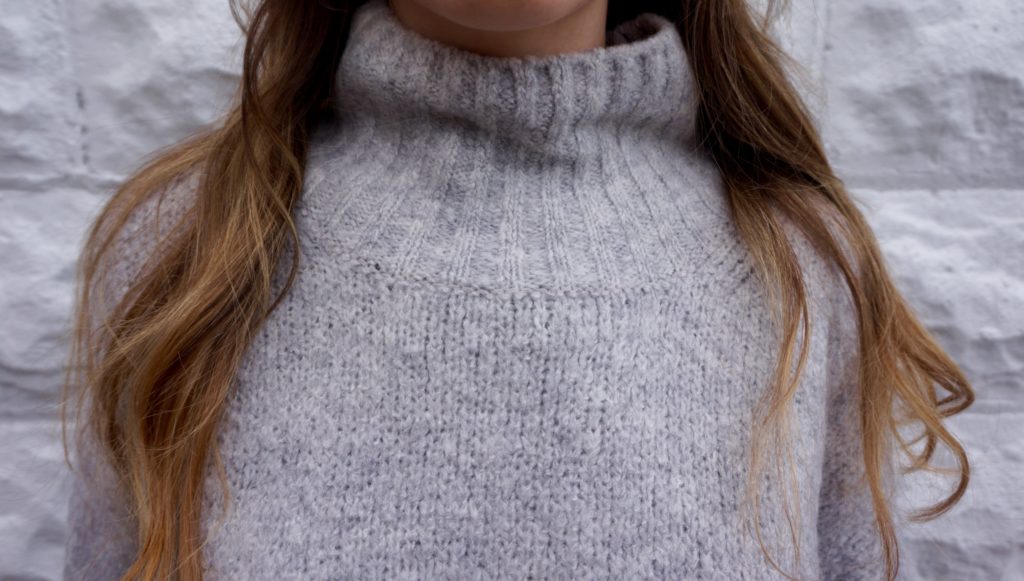 I paired this chunky sweater and leather jacket with just some basic wash jeans. These are my staple jeans. Once again, I picked these jeans up from H&M. I actually owned the exact same pair of jeans for years and absolutely loved them. They got a little too worn throughout the years so I decided it was time to get a new pair so I opted for the exact same pair of jeans! They're the perfect wash and the perfect fit for an awesome price!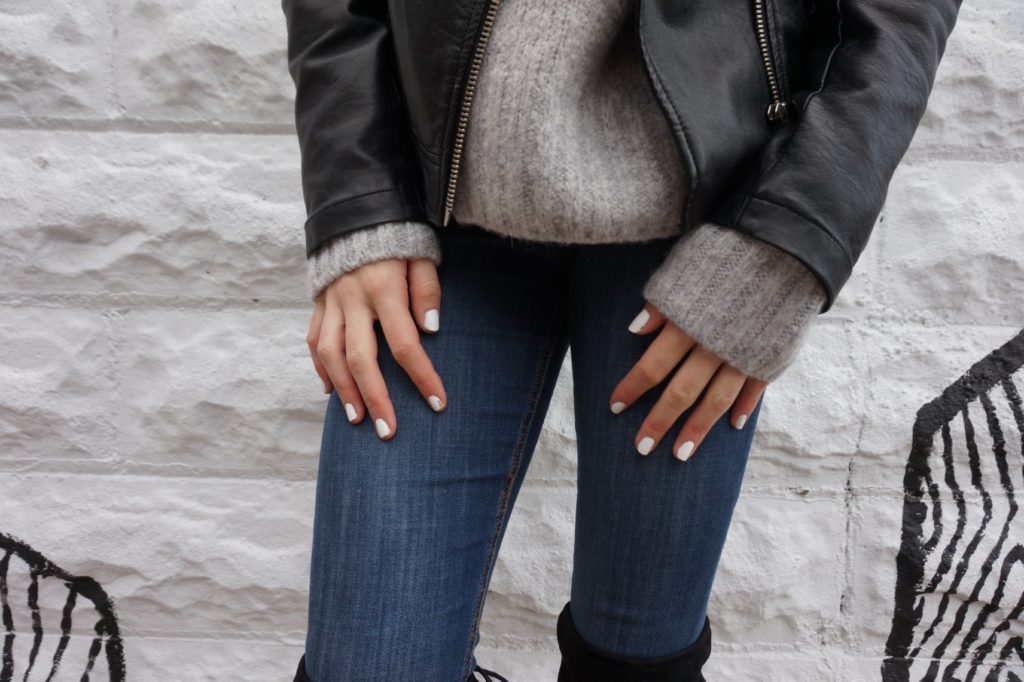 Lastly, I topped off the look with my knee-high boots that I've included in a previous outfit of the day post. I absolutely love these boots since they're a really affordable option to the Stuart Weitzman boots that are extremely popular.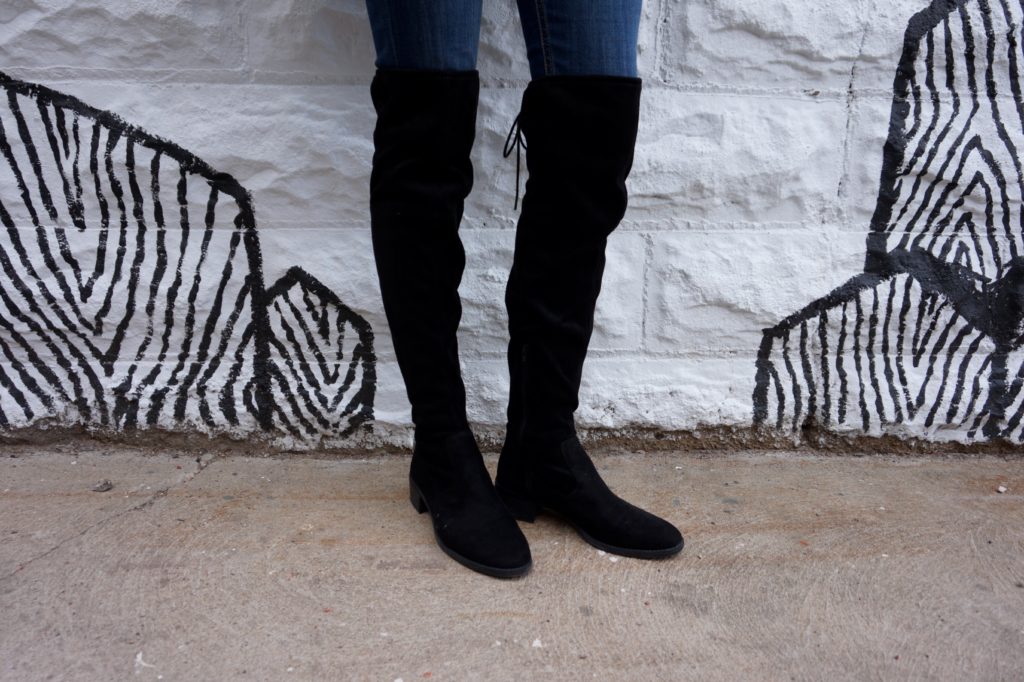 Chunky Gray Turtleneck Sweater
What does your everyday outfit look like? Let me know in the comments down below!