Today my boyfriend and I visited the Taronga Zoo in Sydney. We had a great time and it was so cool to see the animals and an amazing view of the city at the same time! Since it's now Autumn in Australia, the weather is a little flip-floppy at the moment. It's been raining a lot lately, but it's also been super humid. Today was actually quite a chilly day, (still warmer than the Spring weather back home, though!).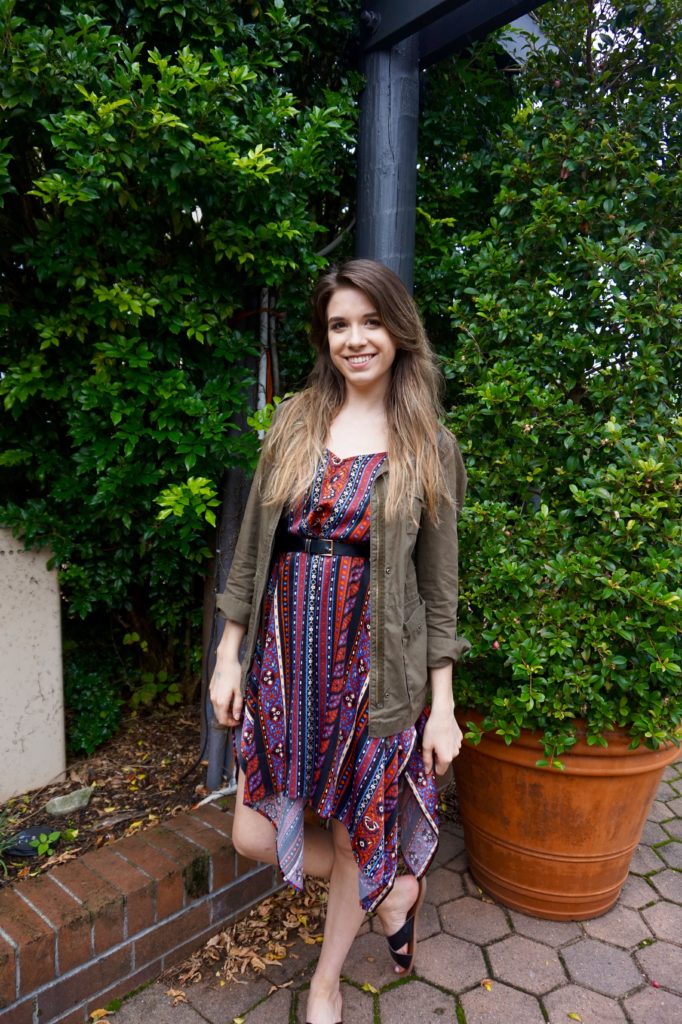 For today's outfit, I wore this beautiful red and plum tribal printed dress. I love the boho feel of this dress along with the slits and the asymmetrical cut of it. I picked out this dress from a local boutique, but you're able to order this dress from her website as well!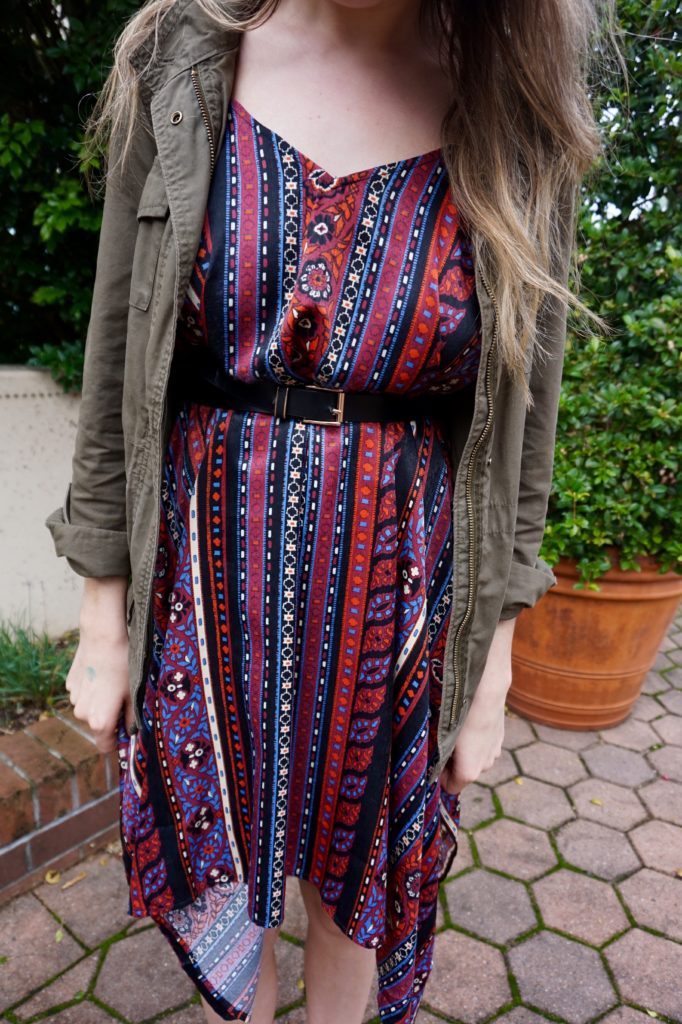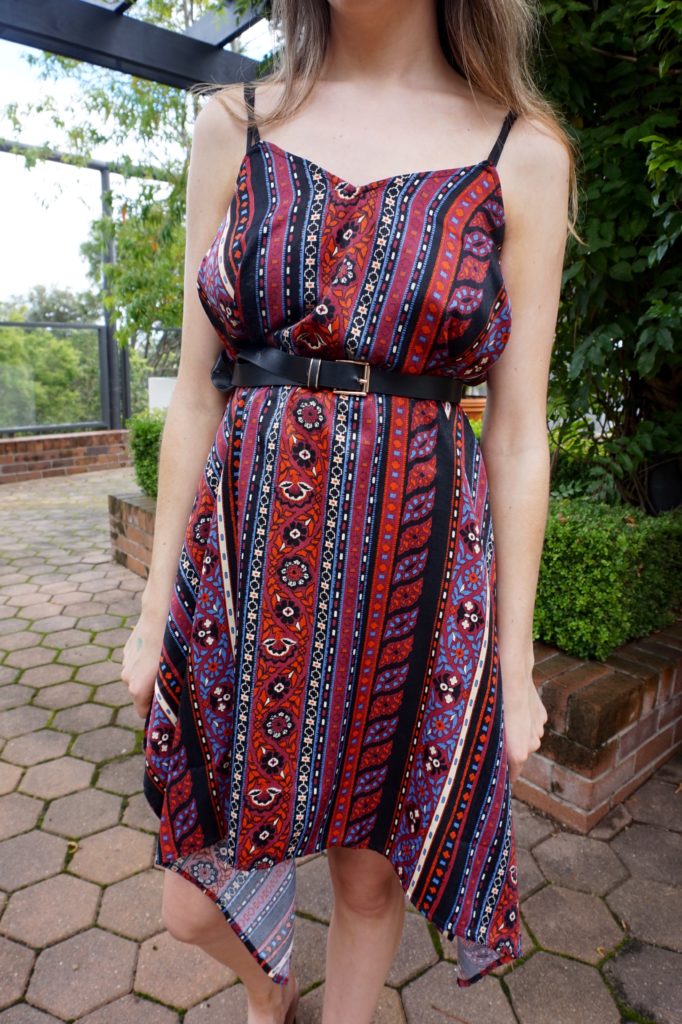 I think this dress is really versatile for the Spring, Summer, or for Fall. It's a light fabric which makes it perfect for the warmer seasons, but with the dark color undertones, it can look awesome with some black booties and a leather jacket in the Fall. Since this dress is super flowy and doesn't have that much shape to it, I just belted it with a simple black belt with gold detailing.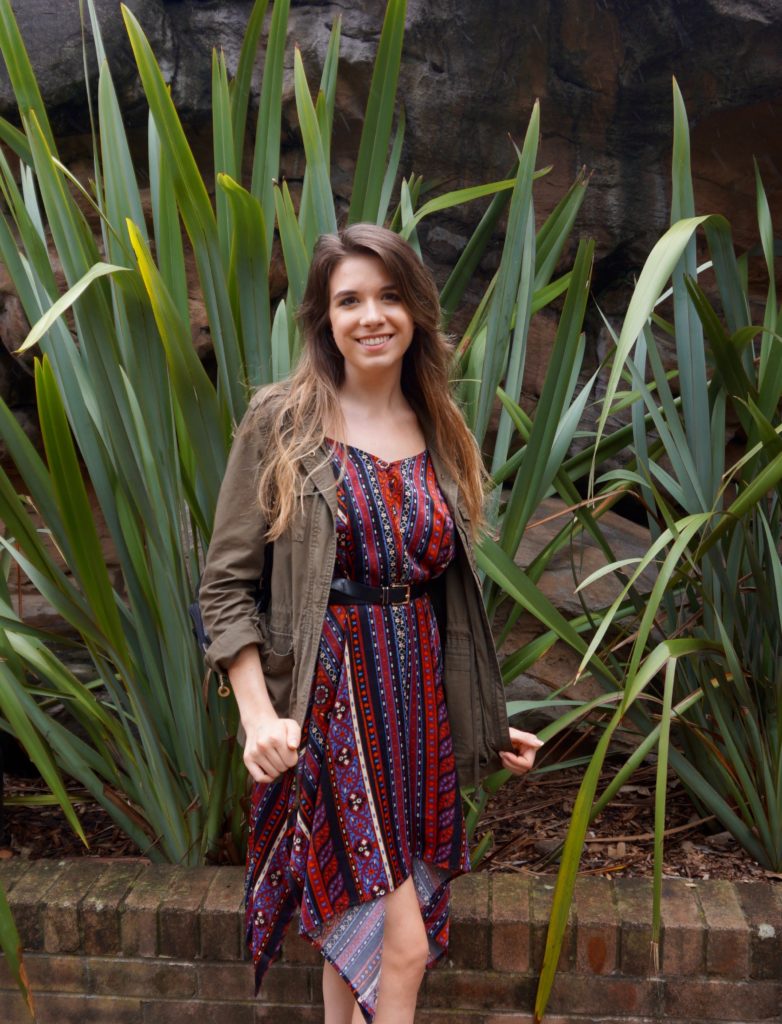 Since today was chilly, I topped this dress off with the only jacket I packed for this trip, my favorite army jacket as mentioned in my other outfit of the day post. This jacket seriously comes in handy all the time and it just gives an edgy and casual vibe to any look.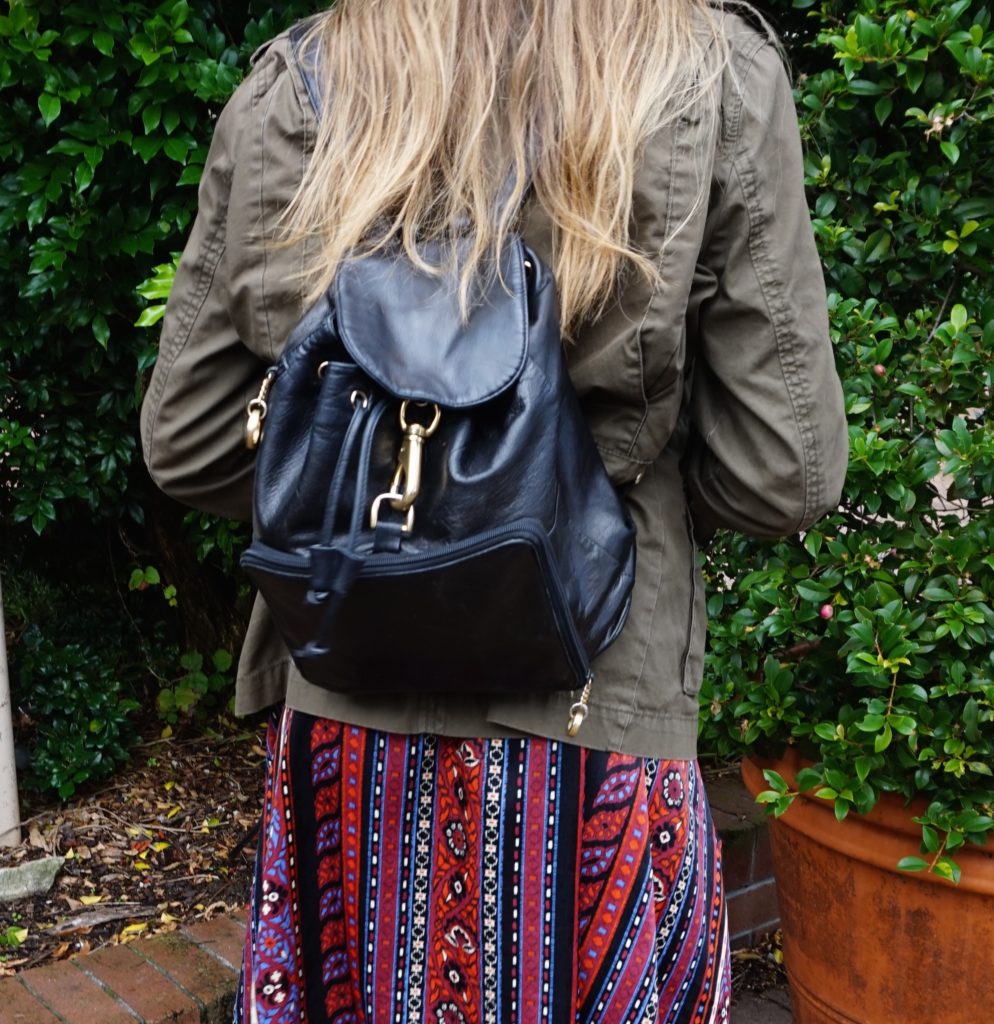 As always when I'm traveling around, I have my black leather backpack with me that I picked up from a local consignment shop. I absolutely love this backpack and it comes in handy for days like today. I'm able to carry things like my wallet, camera, water bottle, external battery, umbrella, and a few snacks! Seriously backpacks are so handy!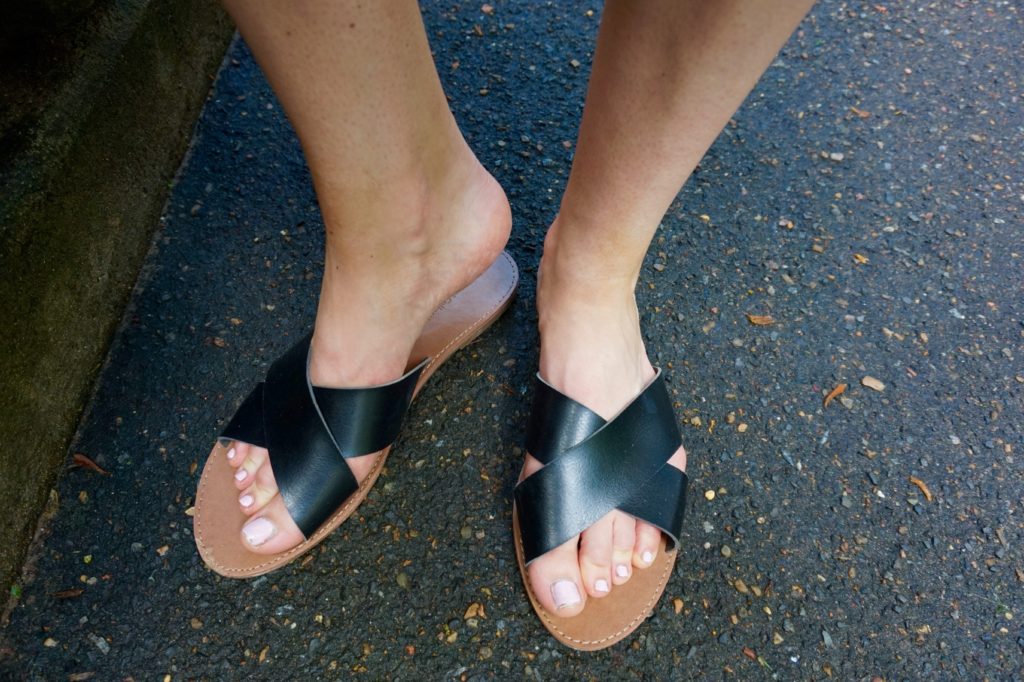 Lastly, I topped off this look with some crisscross sandals that I picked up from the last time I was in Australia. They took a little bit of time to break in, but now that I have, they're super comfortable and go with practically everything!
If you haven't checked out my last outfit of the day post, make sure to check it out here. You can also stay up to date with my travels and my other blog posts by subscribing to my blog in the widget on my sidebar! What was the last zoo you've been to? Let me know in the comments down below!