As soon as I purchased this camel motor jacket with silver detailing, I knew I was going to be wearing it all the time. I was actually on the hunt for a brown motor jacket for a while, but could never find one that was the right material, fit, or even style to what I envisioned in my head, until I found this one from Madewell.
I was actually shopping at Nordstrom Rack with a friend when I spotted this jacket. Nordstrom Rack isn't somewhere that I normally frequent, but I definitely should, especially after seeing all the awesome brands and styles that they have available.
This jacket is extremely versatile and perfect for the Fall and the Spring. It's the perfect color for combining with dark pieces, but it's also adorable over a sundress. For this look, I paired it with all black.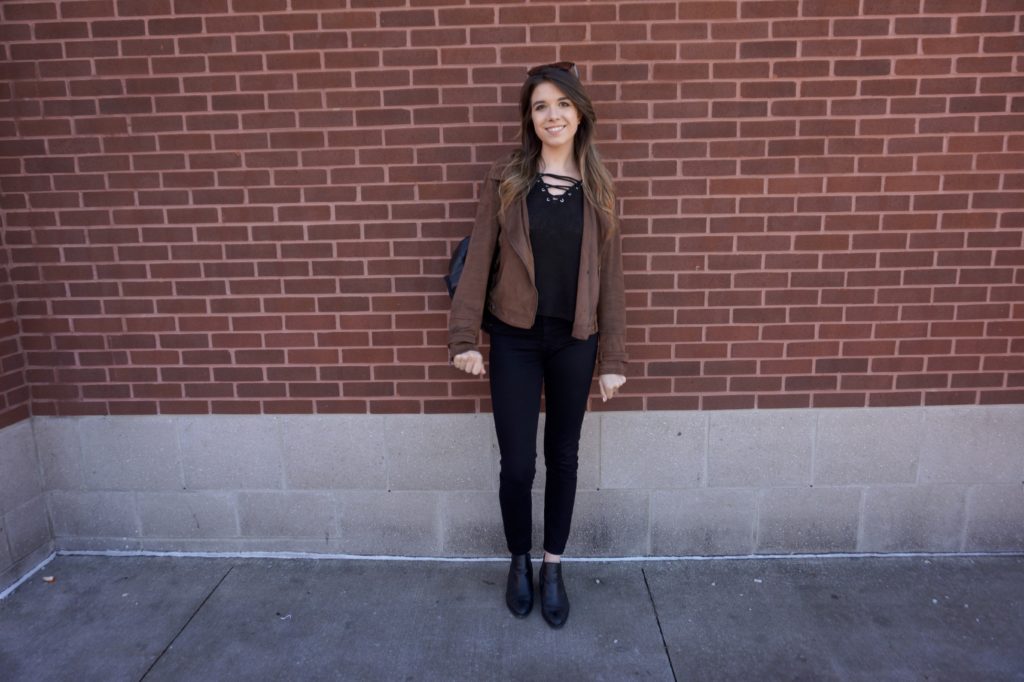 I'm personally someone who is totally comfortable mixing browns and blacks. I think the two compliment each other really nicely and the final result can look very chic.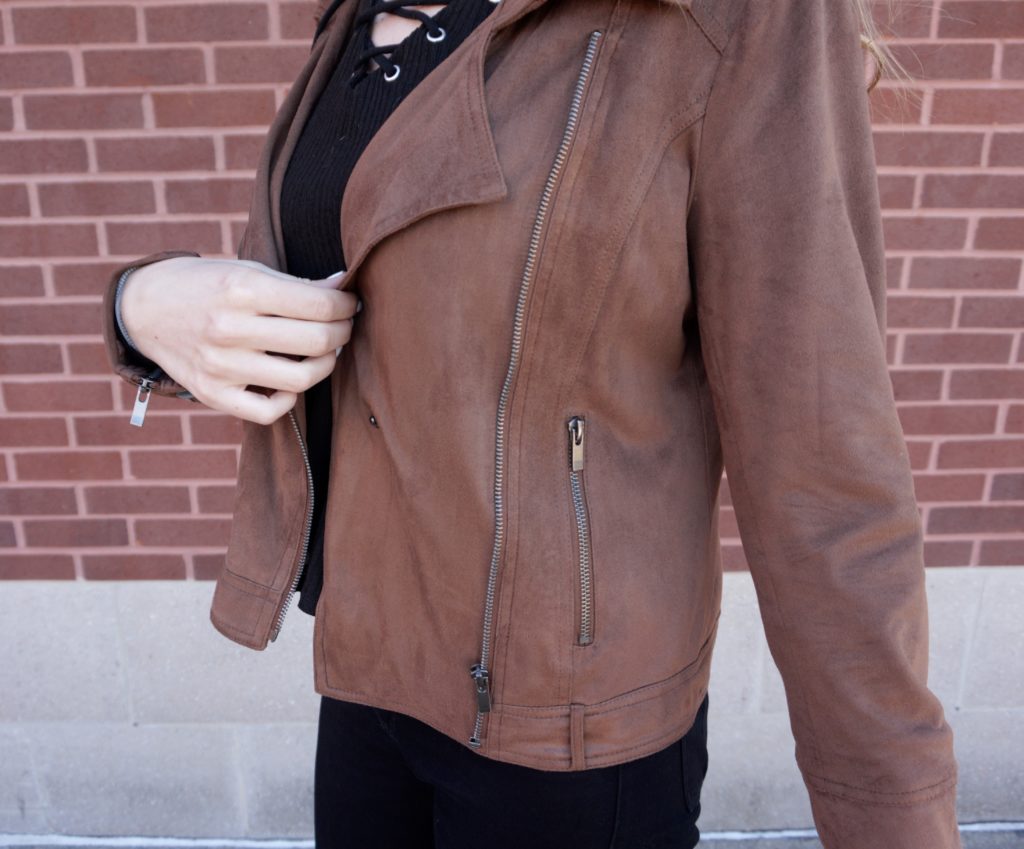 I threw on a long-sleeve lace up top from H&M. Not only is this top very cute, it's also super comfortable and breathable. To compliment the black top I put on my black cropped jeans from Rag & Bone. I absolutely love these jeans. They're definitely worth the price and some of the best quality and the most comfortable jeans that I've ever owned.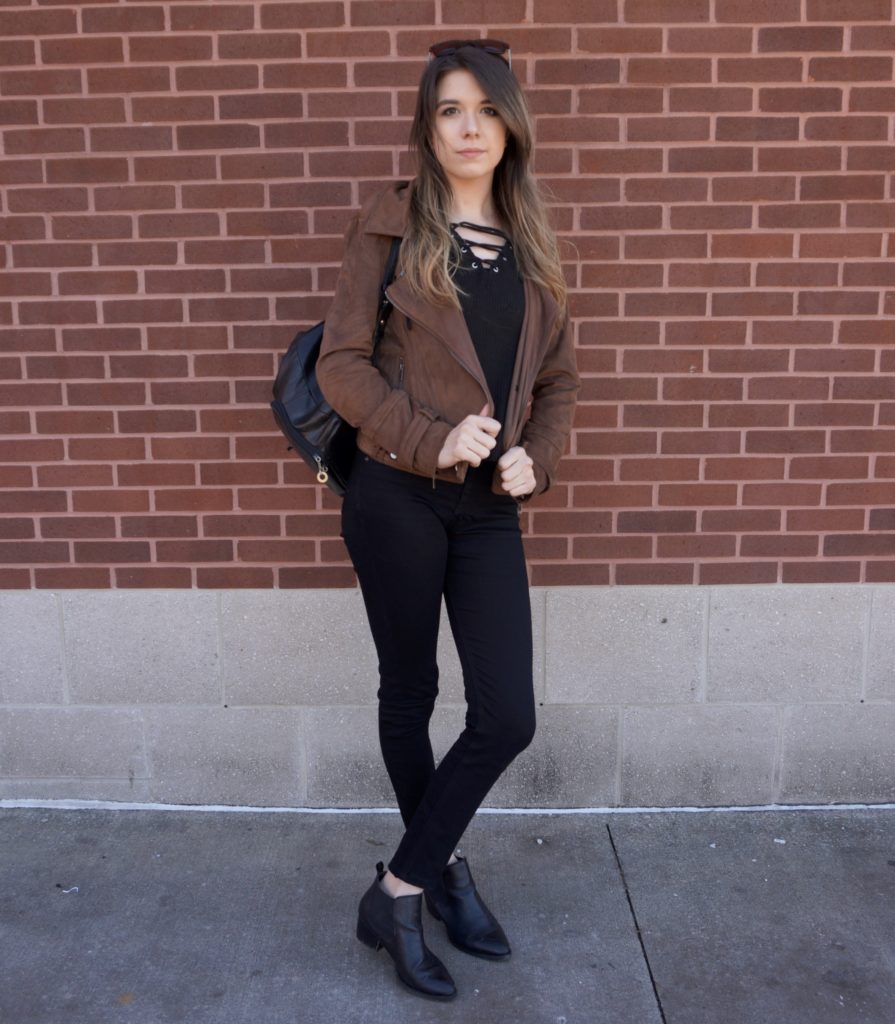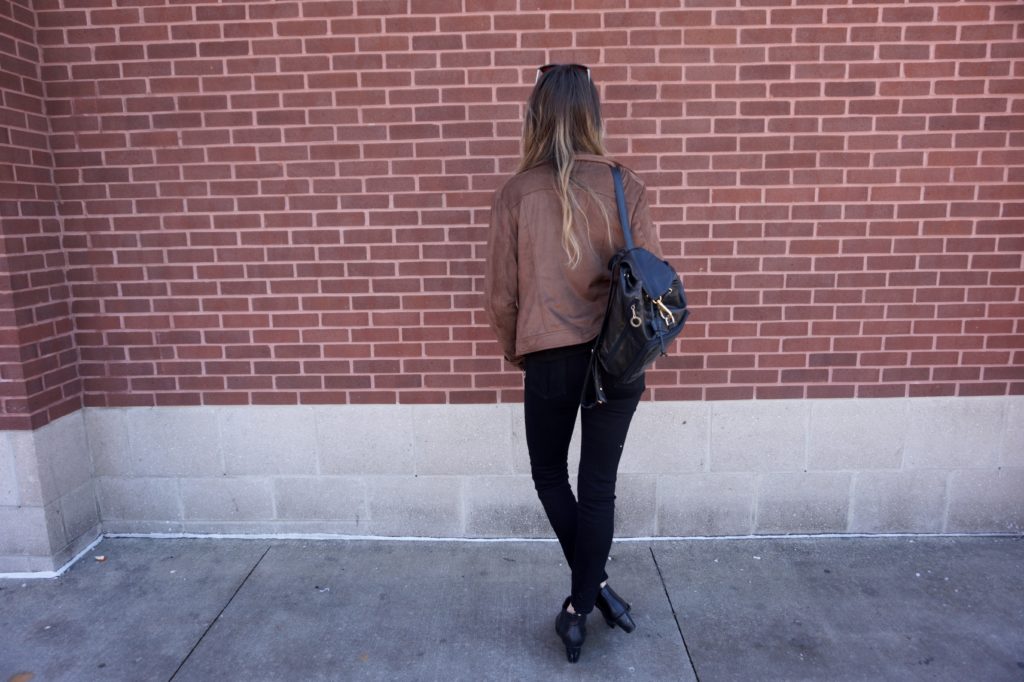 Since I was out shopping with my roommate this day, (check out her blog at Life According to Francesca), I decided to bring along my black leather backpack. I love incorporating backpacks in my looks instead of purses. Not only are they super practical to carry a lot of things, but they allow you to have your hands free and honestly it doesn't feel like you're carrying a bag at all.
Lastly, I finished off this outfit with some black booties that I've mentioned before in a previous outfit of the day post. These boots are clearly very worn and for good reason. They're super comfortable, go with everything, and the thick heel makes them super practical for walking long distances.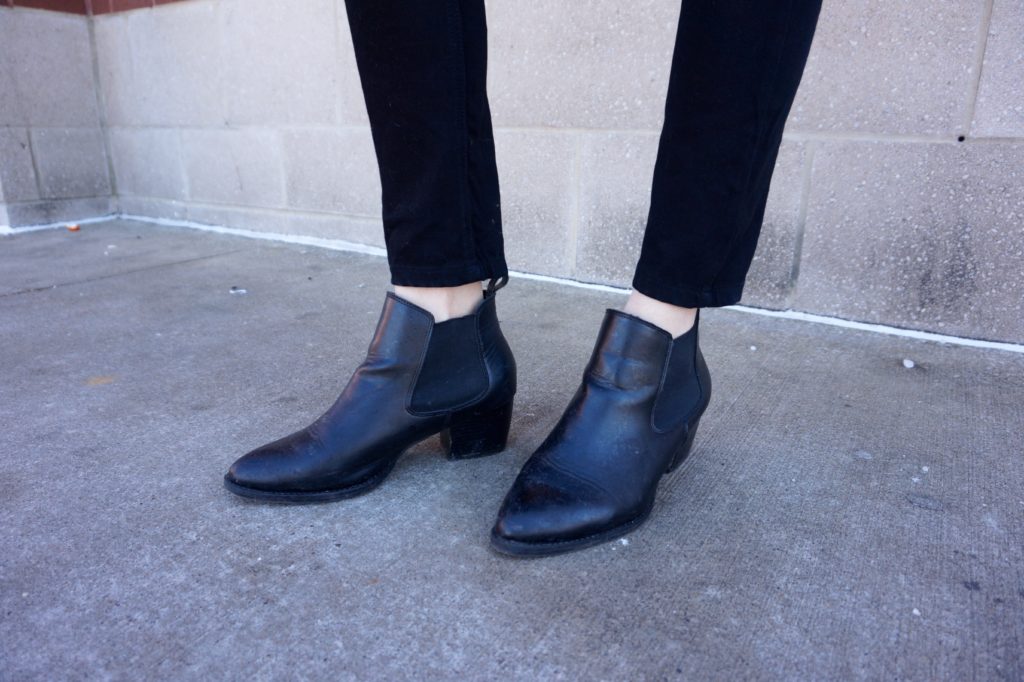 I hope you liked this outfit of the day post. If you haven't checked out my other outfit posts, you can find them under the "fashion" tab in the beauty section of my blog. Make sure to subscribe to my blog to stay up-to-date with my other "Fashion Friday" posts, along with my other content I put out throughout the week.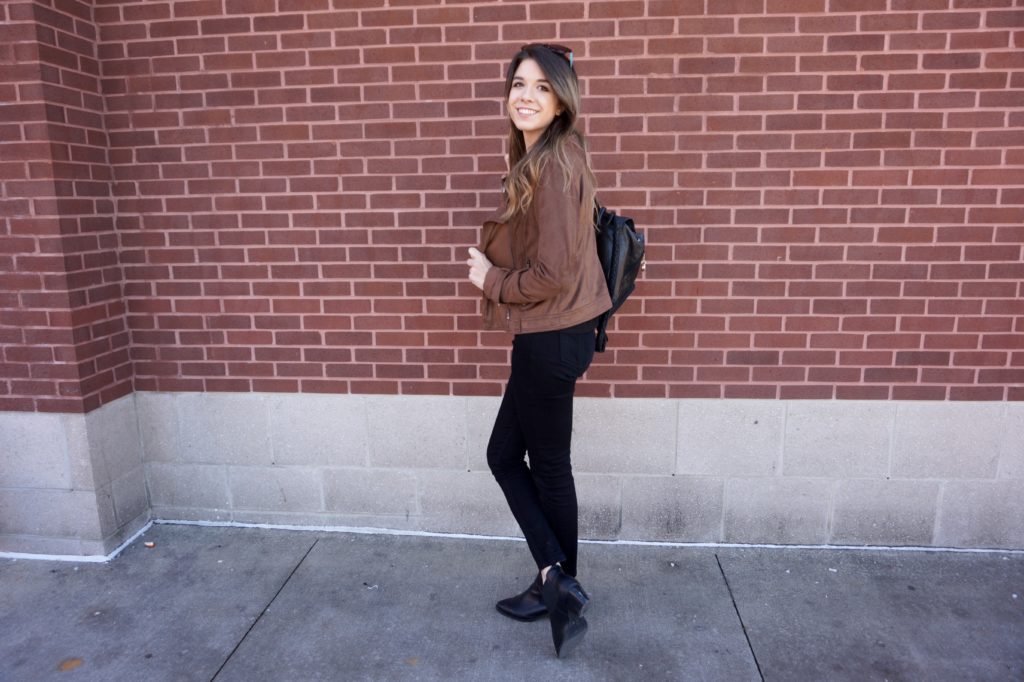 What's your favorite jacket that you own? Let me know in the comments down below!