I'm so excited to finally be posting my first outfit of the day blog post! It's been something that has been in the works for a while now, but it was just a matter of waiting for the weather to warm up. Although the weather is starting to get warmer and starting to feel like Spring, it is still February, so I'm getting all I can out of my winter wardrobe before it's too late.
I really love how this look turned out. I'm known for sticking to my all black outfits, but with this plaid skirt and pairing it with simple black pieces, I think it really adds a pop of color and gives the skirt the attention it deserves.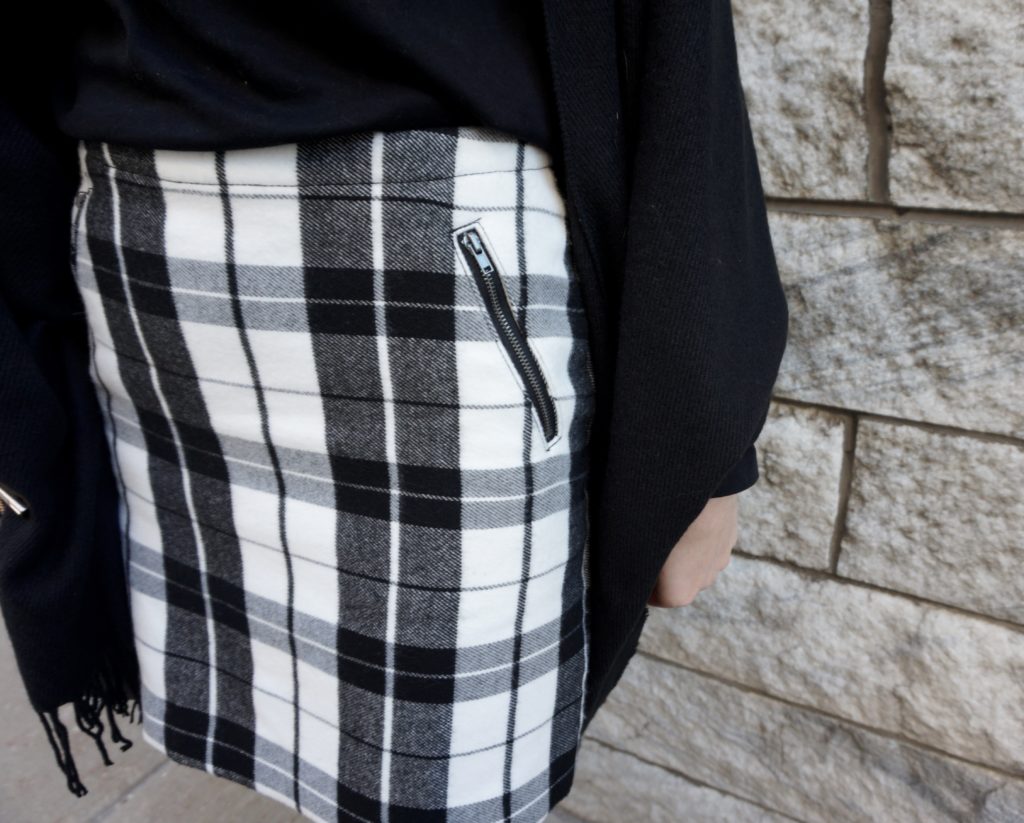 This plaid skirt is really unique to anything I own. It's mid length, which makes it appropriate for a various occasions like class, dinner, my internship or to work. Along with the length, since the plaid is black and white, it really makes the skirt very versatile in my wardrobe, as well. I also love the zipper detailing at the top of the skirt. It just breaks up the plaid pattern and adds some extra detailing.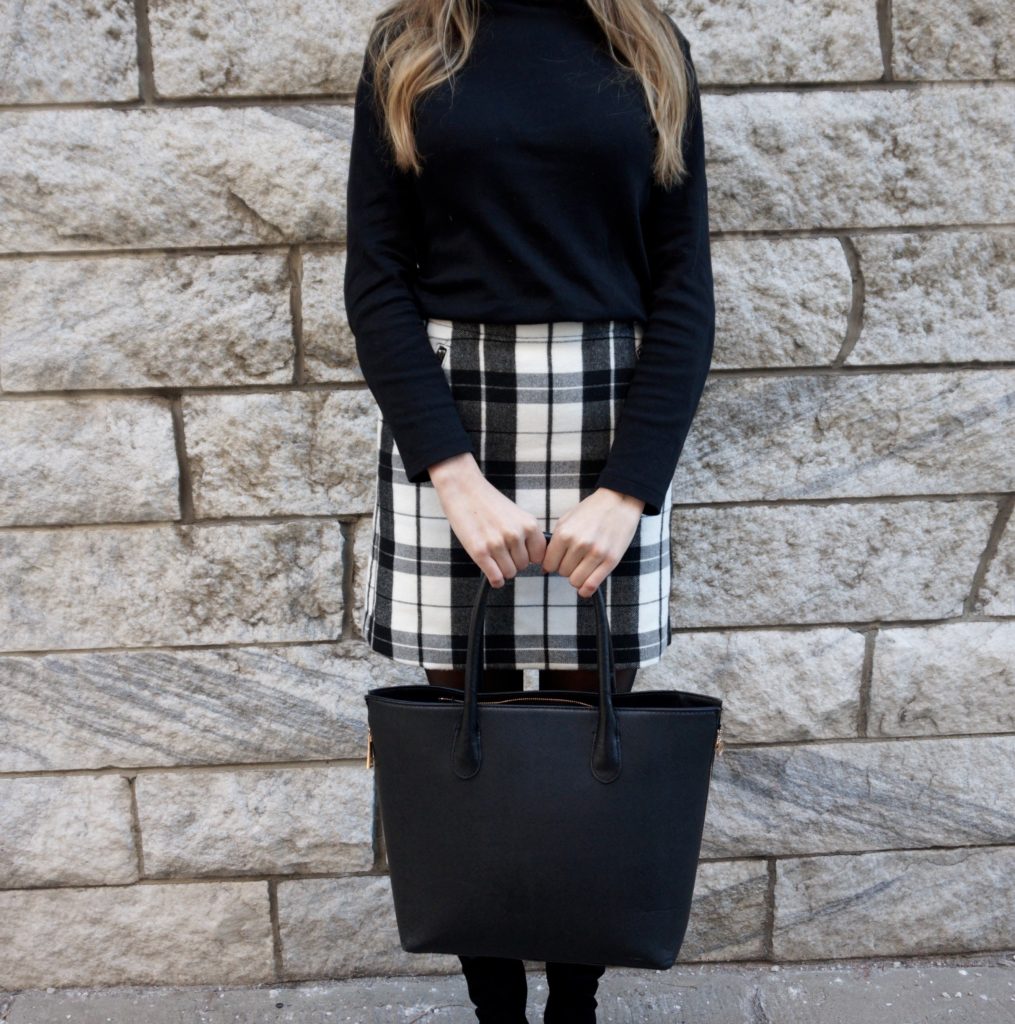 The bag that I paired with this outfit is super practical. Once again it's great for a professional atmospheres, but it's also great for class or just whenever I need to carry a lot of stuff. I swear this bag can fit an endless amount of items and I once again love the zipper detailing on the side of the bag.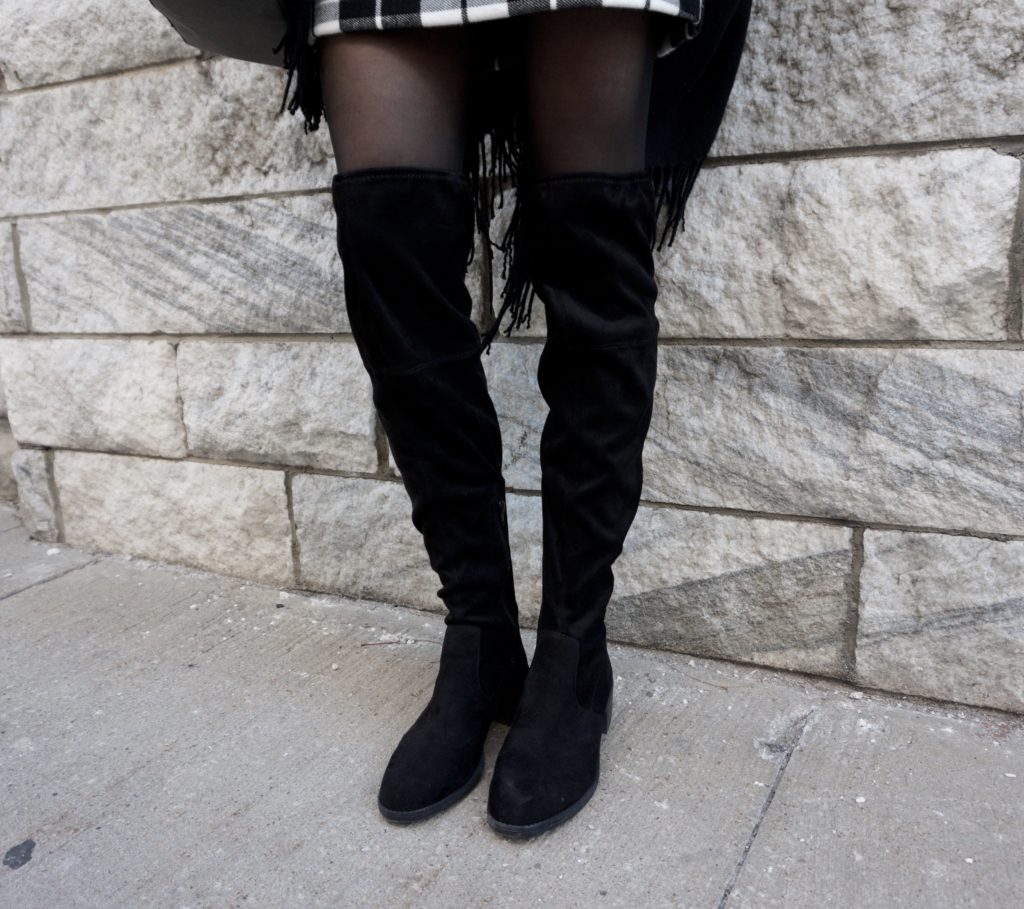 I've been on the lookout for black over the knee boots for a while. I love the Stuart Wiseman version, but I wanted something with a shorter heel and preferably cheaper as well. I was able to actually find these on Black Friday for a fantastic deal and I absolutely love how they look!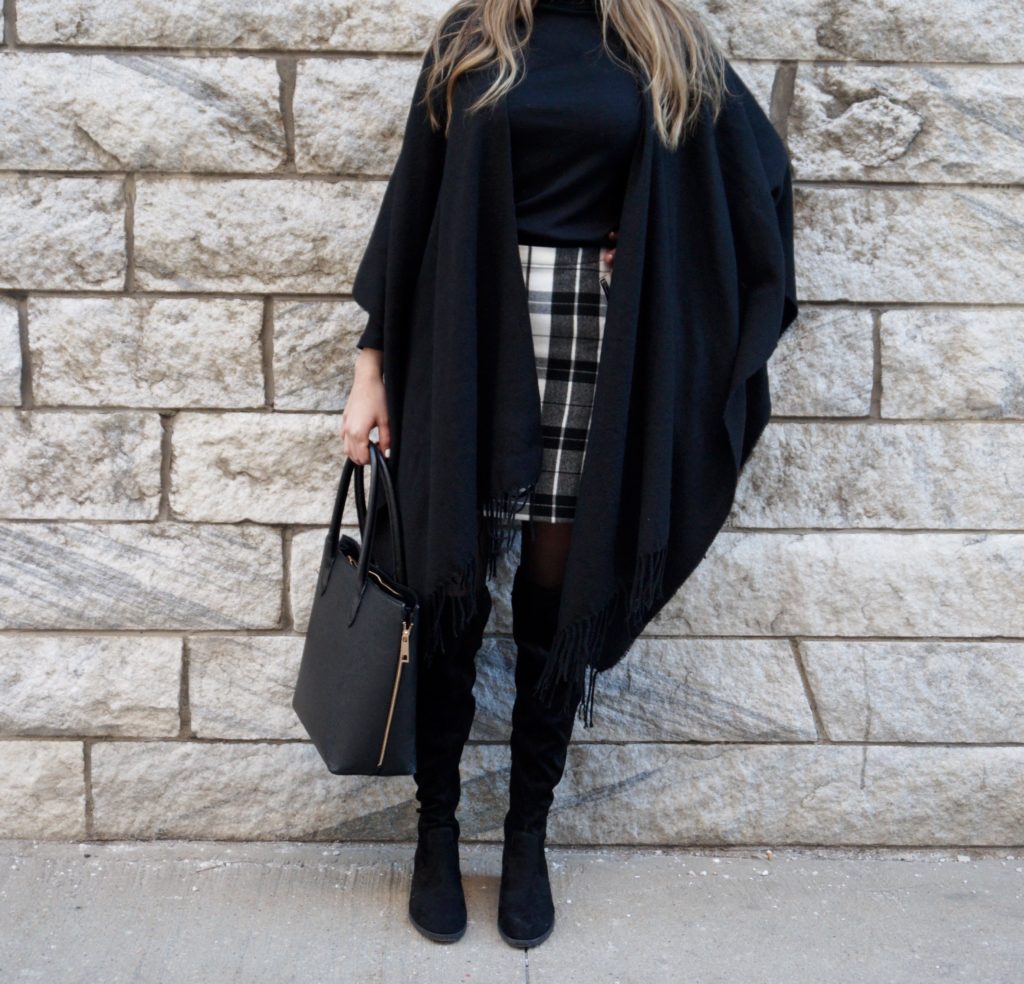 Lastly, I finished off this look with a black fringe cape. I think that this just adds another level of dimension to the outfit, but also on days like today, kept me a little bit warmer. I actually picked up this cape when I was in Australia for an amazing deal, but you can find a basic black cape like this in practically any department store!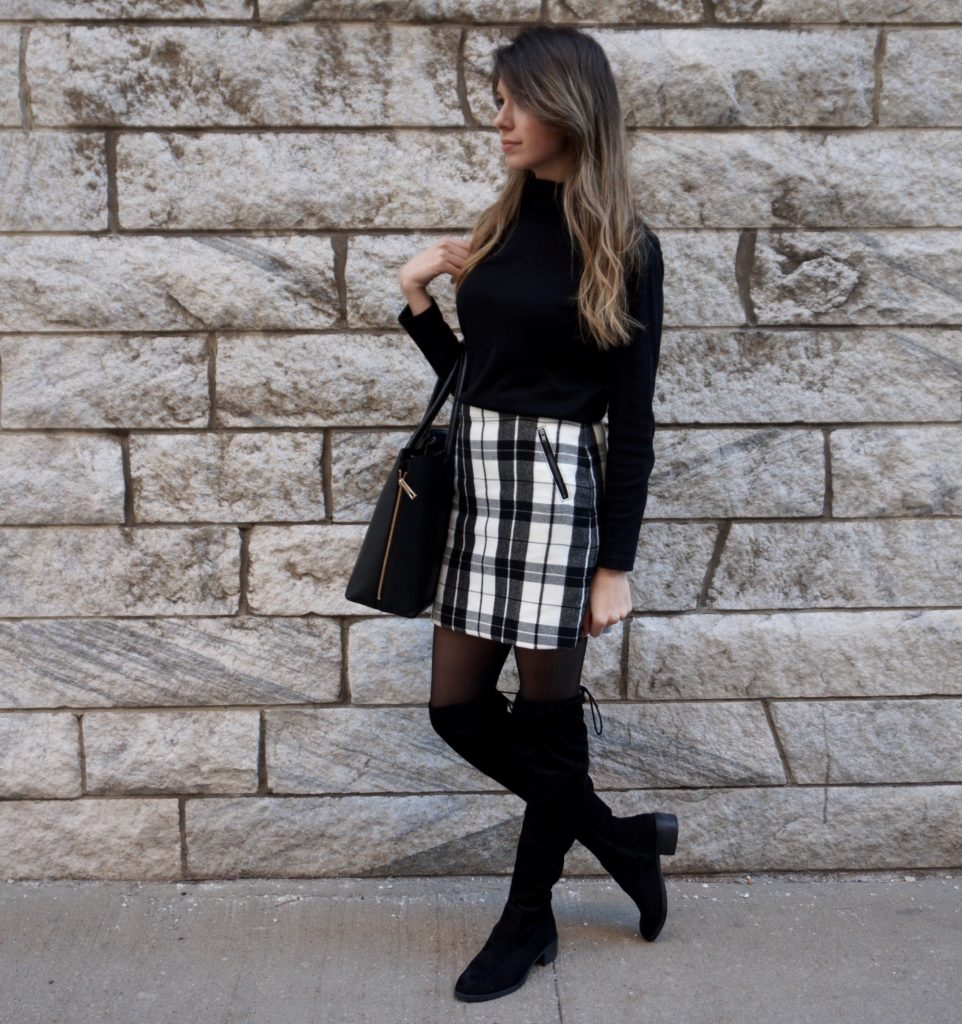 Overall, this whole outfit is really affordable and each piece can be mixed and matched with tons of different outfits, which is extremely practical for me.
I hope you liked my first outfit of the day post! Let me know your thoughts in the comments down below!