Now that it's almost officially summer, I'm excited to break into my summer wardrobe and put together some really fun outfit posts for my blog and return to weekly Fashion Friday posts!
In my Utilitarian Style Outfit of the Day, I styled a pair of overalls that I recently picked up, and although it was officially Spring, the weather definitely felt like it was Winter, which is why that specific outfit was more appropriate for colder weather. Although I plan on wearing the overalls more during warmer months, I think that post was a fun way to incorporate overalls in the cooler months and definitely showed how perfect they can be incorporated in the utilitarian trend as well!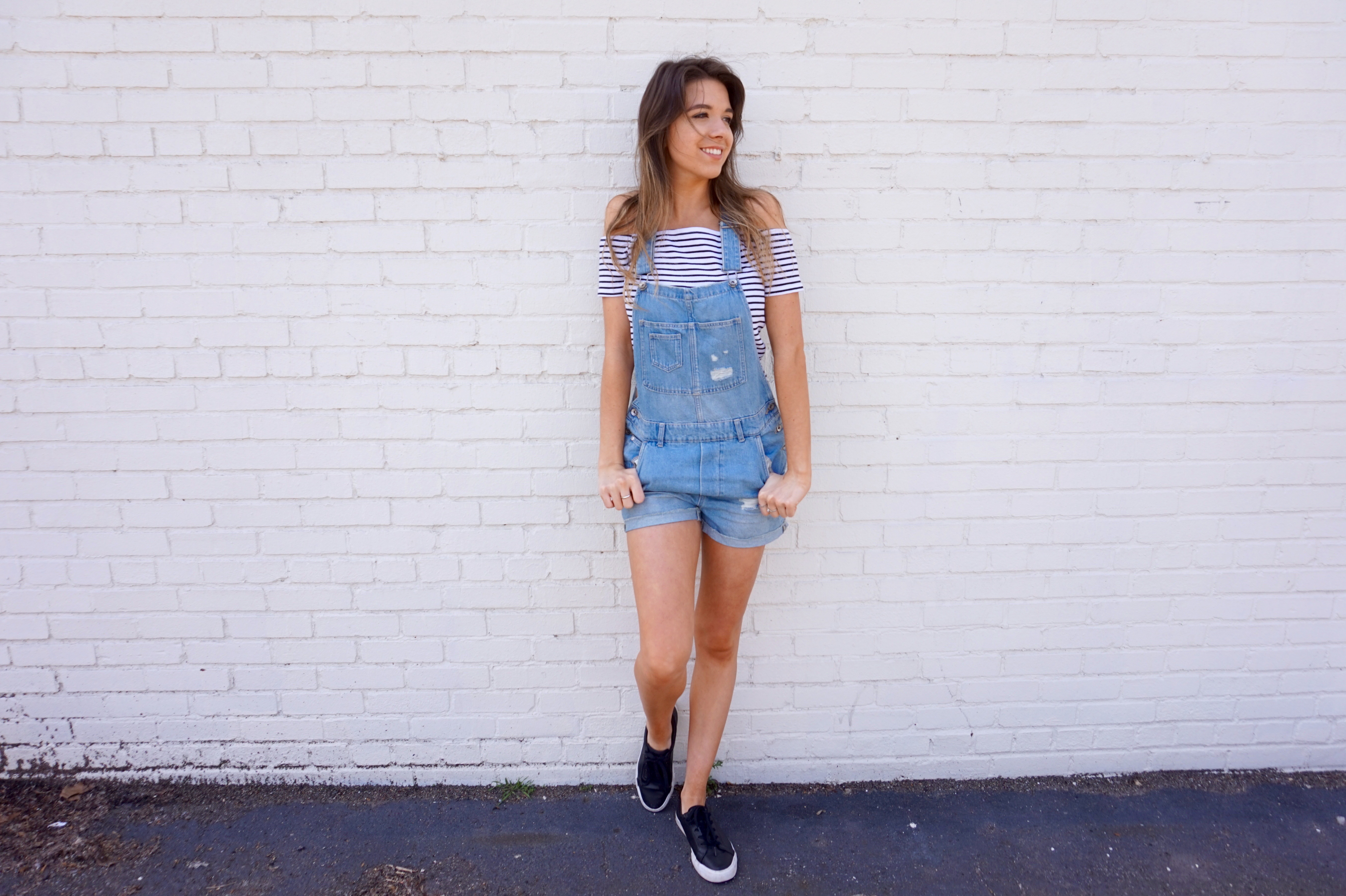 However, today I'm incorporating overalls again, but this time, it's more of an everyday kind of outfit. This outfit is super casual, yet has a little more to it than just denim shorts and a cropped top.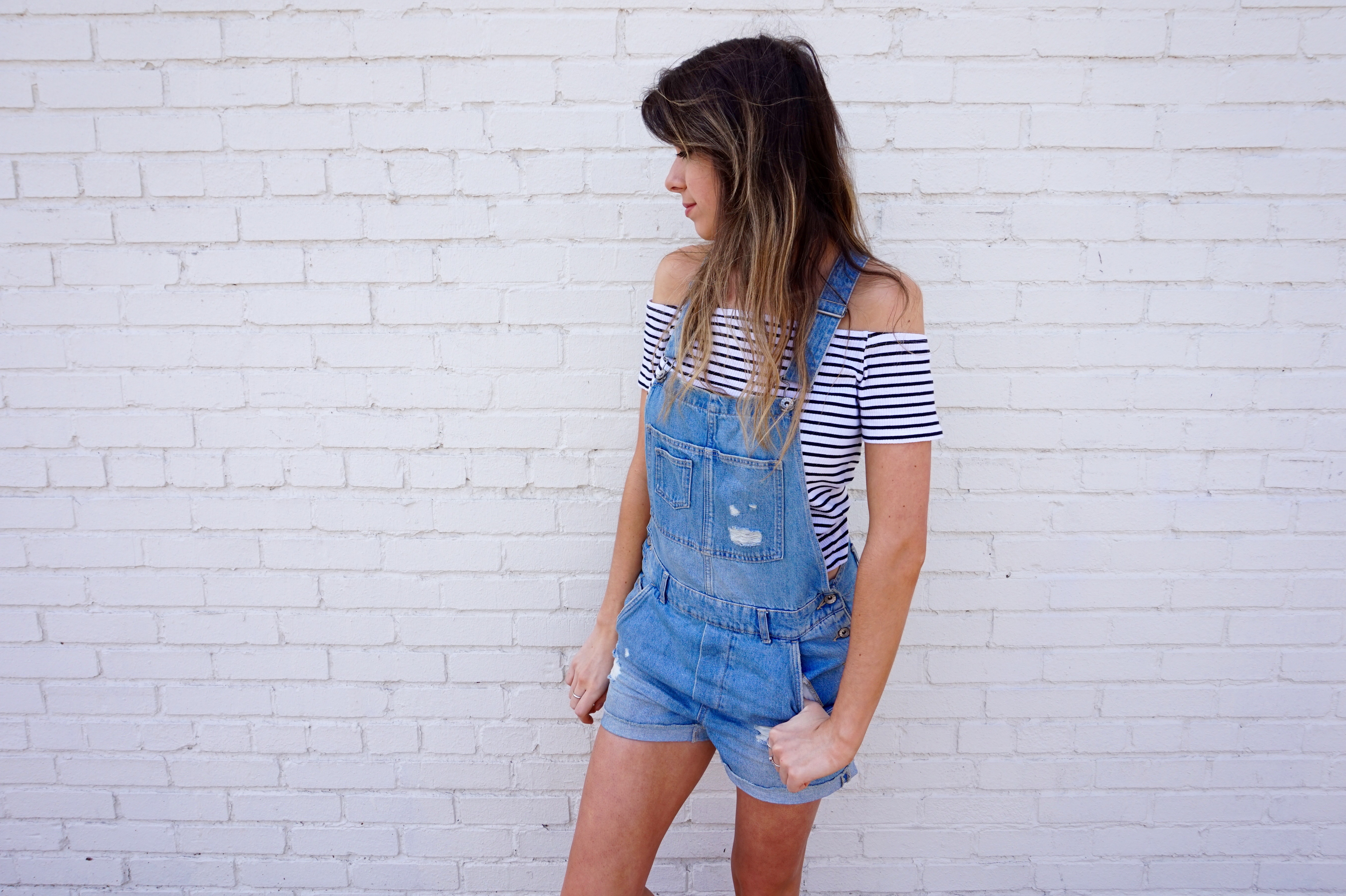 These overalls, in my opinion, are the perfect wash to be extremely versatile. It's a medium to light wash with distressing all around. This makes it easy to throw on during the summer, but also lets you easily put it on during the colder seasons as opposed to a super light wash or a super dark wash. I wanted to get the overalls a little oversize, that way they comfortably fit and give a relaxed, carefree vibe.
I've seen crop tops and overalls all over Pinterest these last couple of months and I think the trend is so cute! I'm normally not someone who wears cropped tops often, but pairing it with the overalls and having just a little bit of skin peeking through on the sides looks great! The classic look of this top with the neutral black and white stripes is right up my alley but also makes the top great for multiple occasions.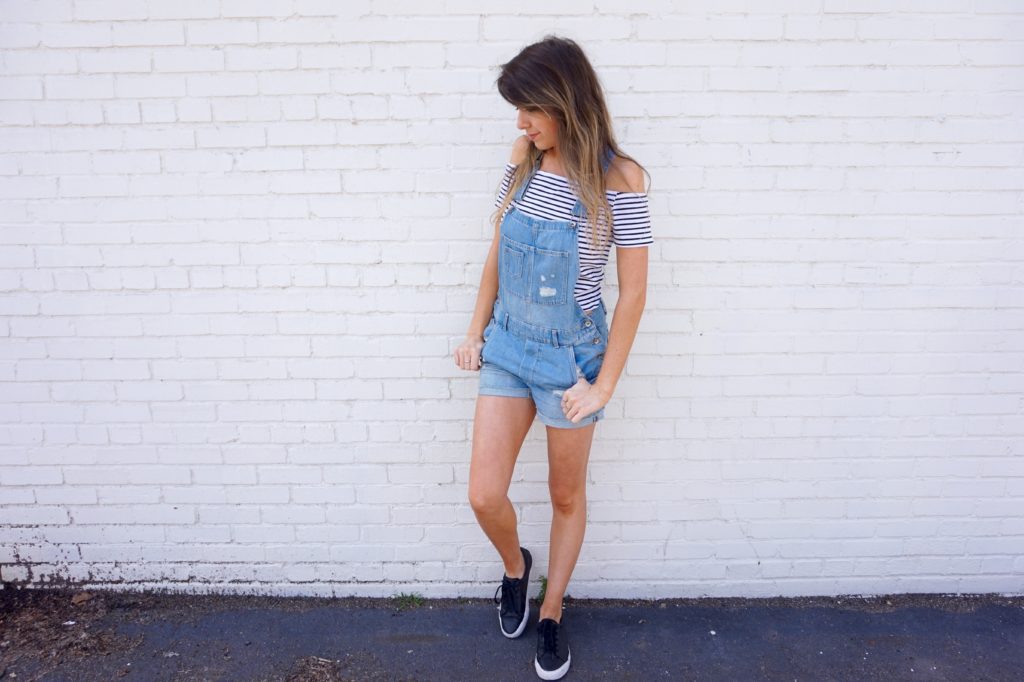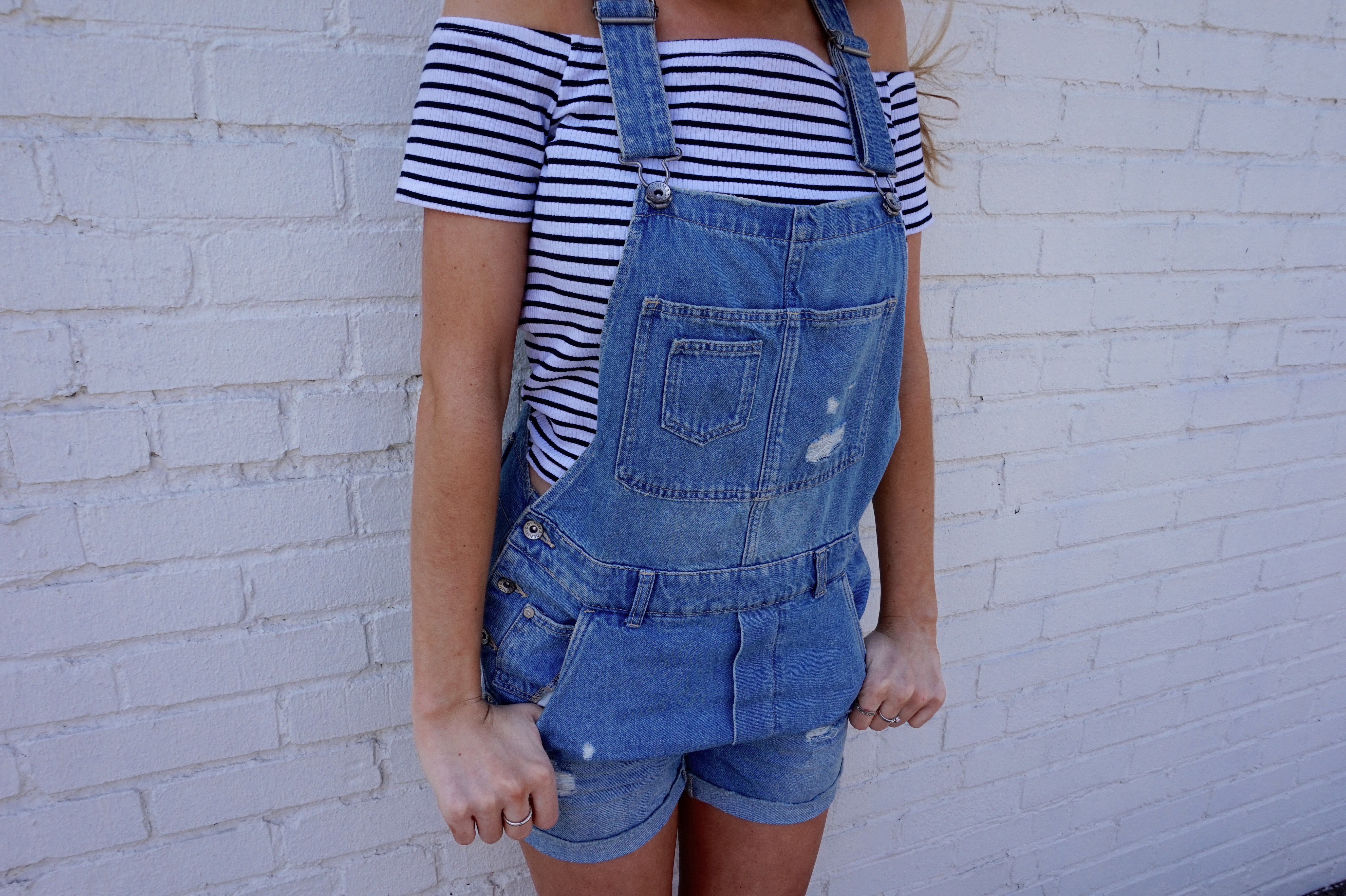 I decided to add one of my favorite pairs of shoes to this outfit. I think it compliments the relaxed vibe and the black in the cropped top nicely. I actually picked up these sneakers when I was in Australia at a store called Sports Girl. The store has such amazing pieces that I wish we had a store here in the States!  These shoes are super comfortable and are perfect for days that I'm doing a lot of walking and I absolutely love the fake leather detailing on the shoe.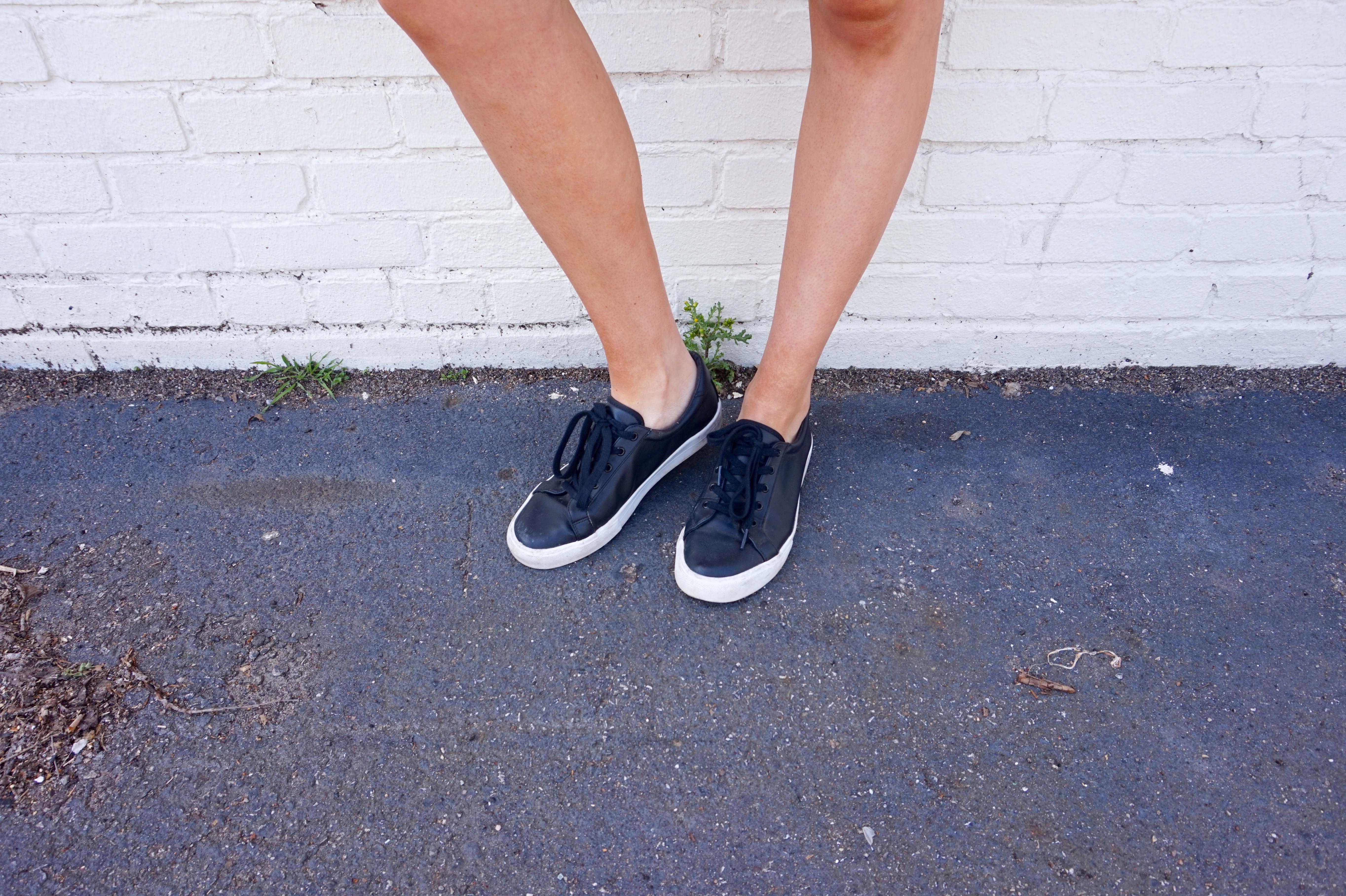 Lastly, I just topped off this outfit with some stable silver jewelry pieces that I've picked up over the years as gifts or at local jewelry shops. Although I wanted to keep this look simple, I think just adding lots of little, dainty, pieces is the perfect addition to making this overall look more carefree and relaxed.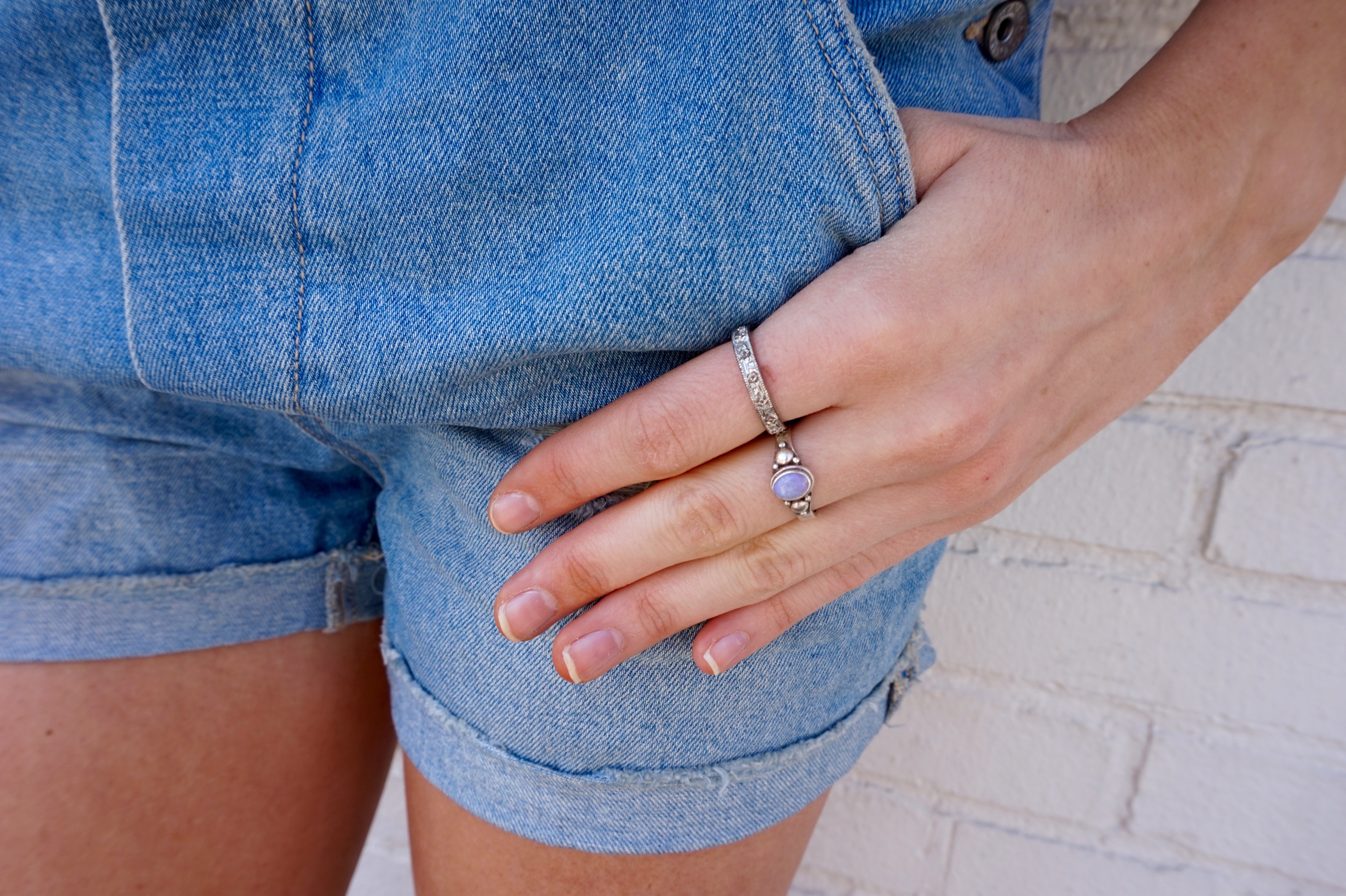 I hope you can draw some inspiration from this overalls outfit of the day! I'm obsessed with this look and have already worn it many times this season with the black and white cropped top, but with other cropped tops as well. It's such an easy and carefree outfit, and simply just switching out the top can change the whole look up, which I absolutely love!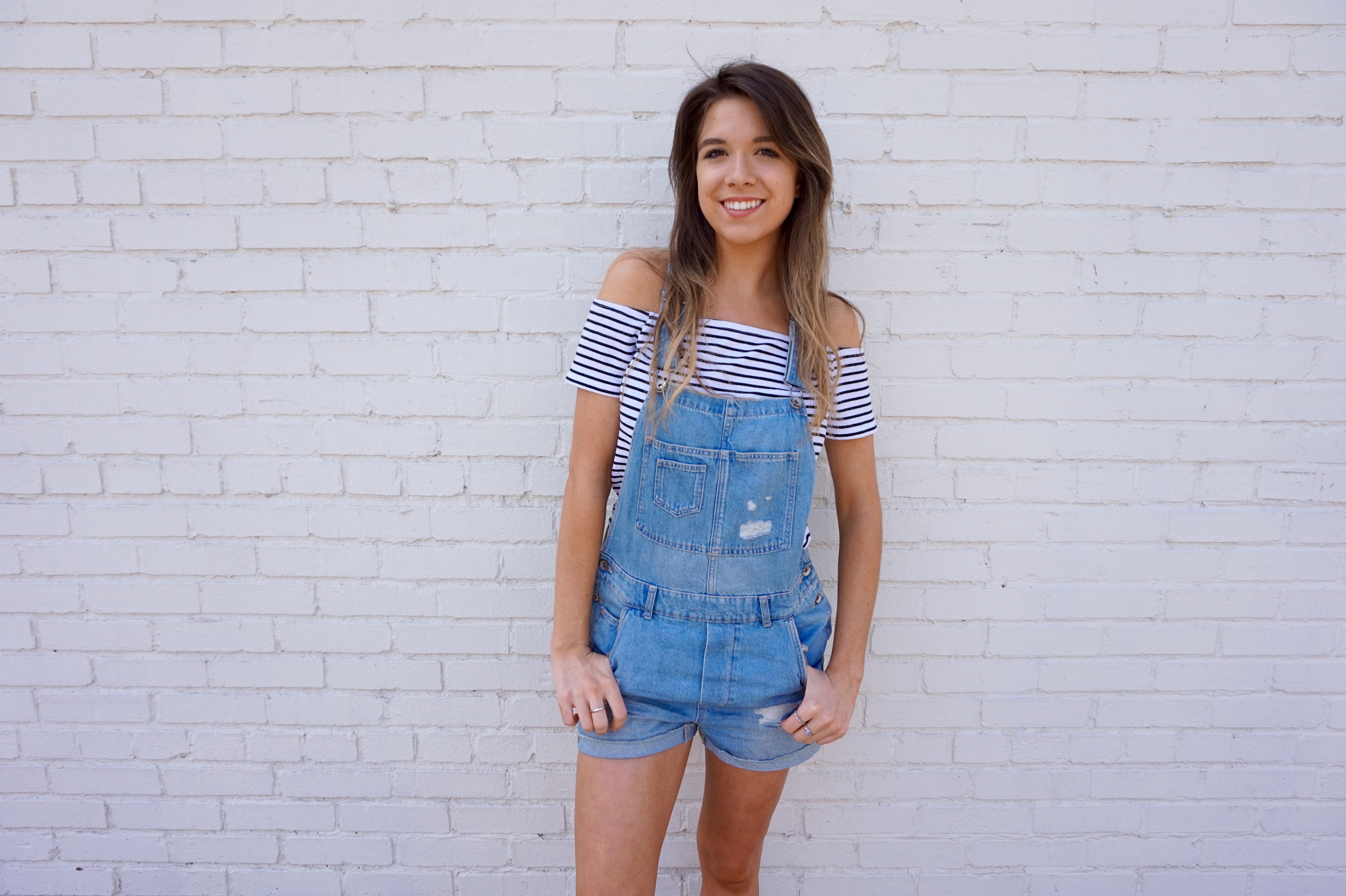 What are some of your must-have staples for this summer? Are you a fan of overalls? Let me know in the comments down below!