Port Stephens was a very spontaneous stop along the way on our original six stop road trip up the Central Coast. However, after realizing everything that Port Stephens had to offer, we decided to skip the rest of our stops on our road trip and spend the rest of our trip right by the port.
If you're on a similar trip, I would suggest at least staying in Port Stephens for a minimum of two nights, that way you won't find yourself feeling rushed and missing out on everything this place has to offer.
I have listed below some of my favorite things from our two-day adventure and what I would highly recommend you do if you're planning a trip to Port Stephens.
Sunset Camel Rides By the Ocean
Riding camels by the ocean at sunset was one of my favorite moments of this trip. We arrived at Birubi Point in Anna Bay, Port Stephens right before sunset where we were able to purchase a 20 minute camel ride for only $25 a person (my mind is still blown of how affordable this was!).
Birubi Point is a gorgeous location on the northernmost point of the almost 20 mile, Stockton Beach. Stockton Beach is home of the largest moving coastal sand mass in the southern hemisphere, which is pretty cool if I do say so myself!
The sun was setting, and we were able to make the journey through the sand mass, past the ocean, and stop for a quick photo shoot with help from the guide (excellent photography skills on his end), and back to the booth with a thousand great pictures and memories to share. If you're limited on time, I would highly recommend making time for this, after all, it's not everyday you get to ride a camel by the ocean!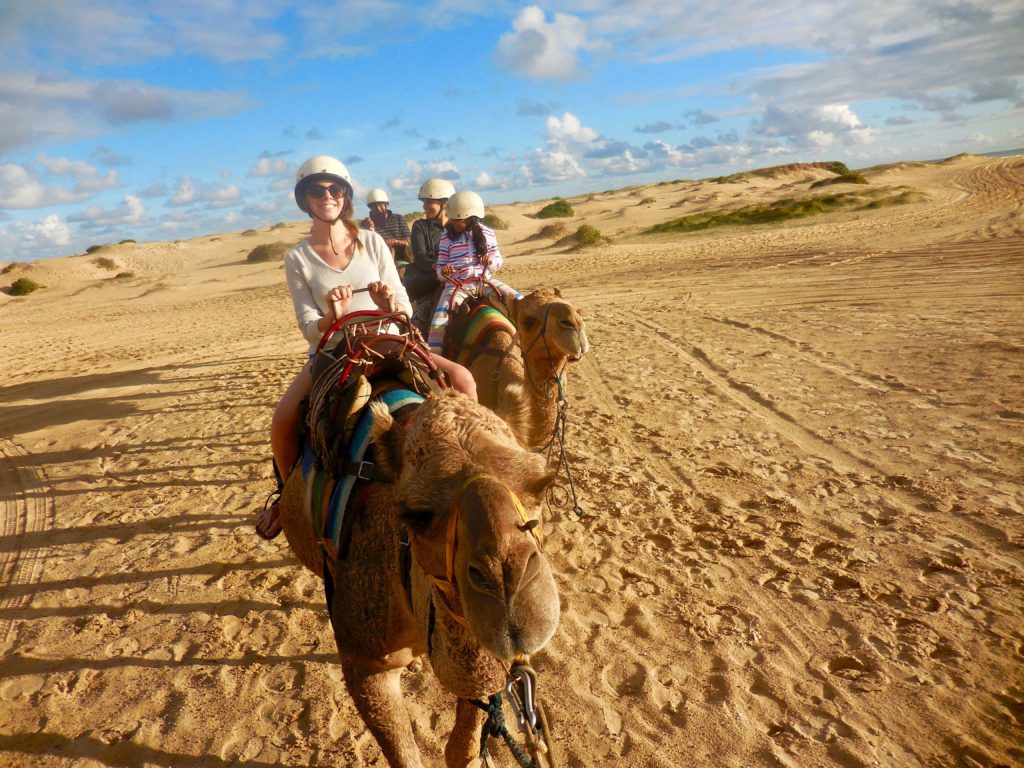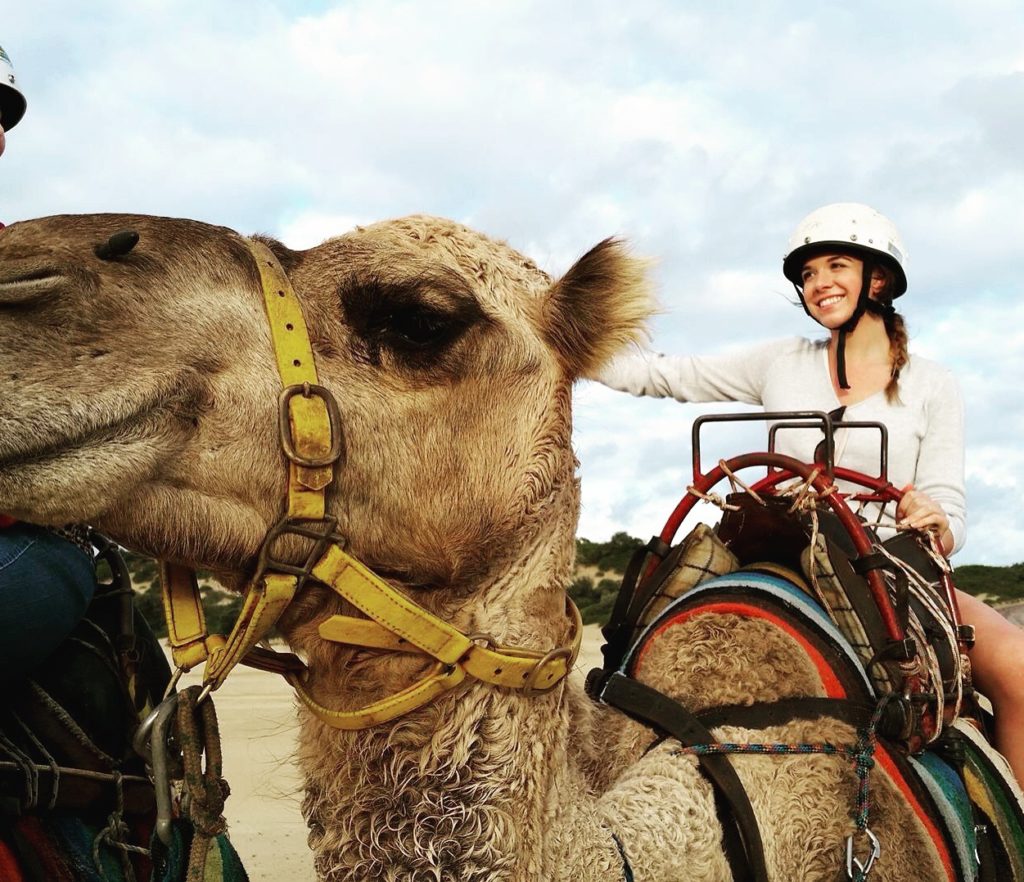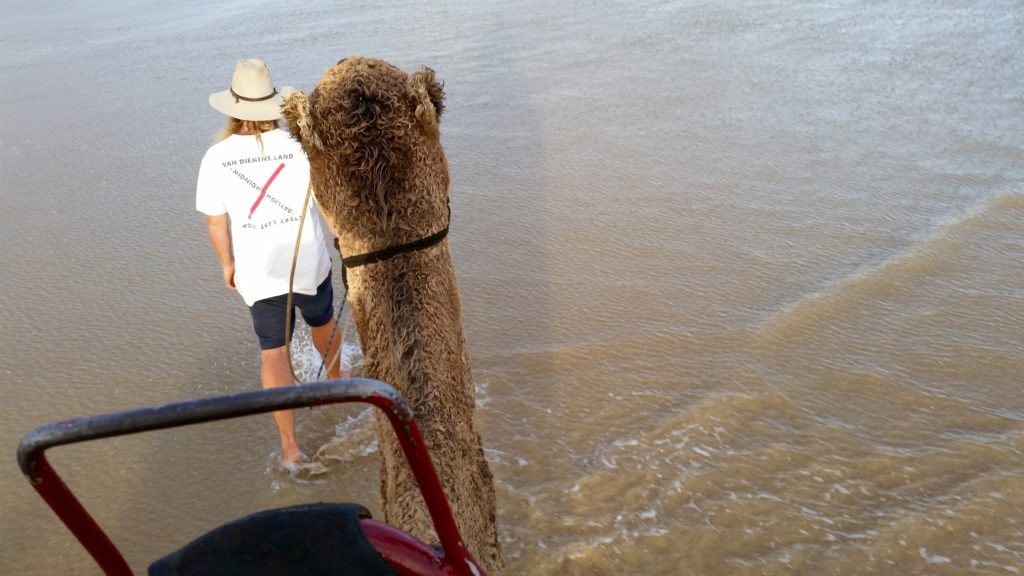 Surfing the Sand Dunes
After seeing the sand mass at Anna Bay during the camel rides, we knew we had to go back. With sand boarding you're able to board down sand dunes up to 130 feet, (side note: it does actually feel like 130 feet when you're up there too so it's slightly intimidating).
There are multiple companies that offer sand boarding at Stockton Beach right next to the camel rides, all for a similar price. However, we reserved our spots at a specific time at a nearby travel information desk, which is recommended.
The awesome thing about this adventure, (besides the obvious) was that once you got on the bus and delivered to the sand dunes, you were able to stay as long as you wanted, with the consideration that buses come every 30 minutes to pick you up. We took advantage of this and spent a good hour or so riding down the sand and loving every minute of it!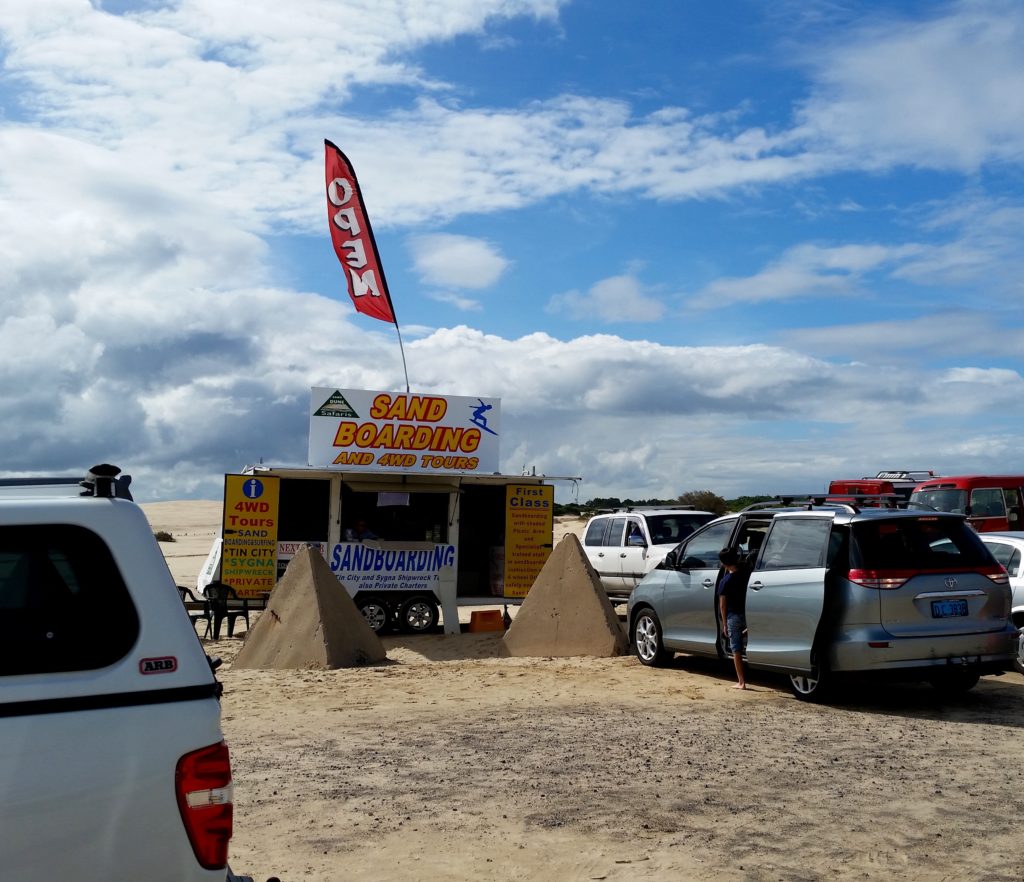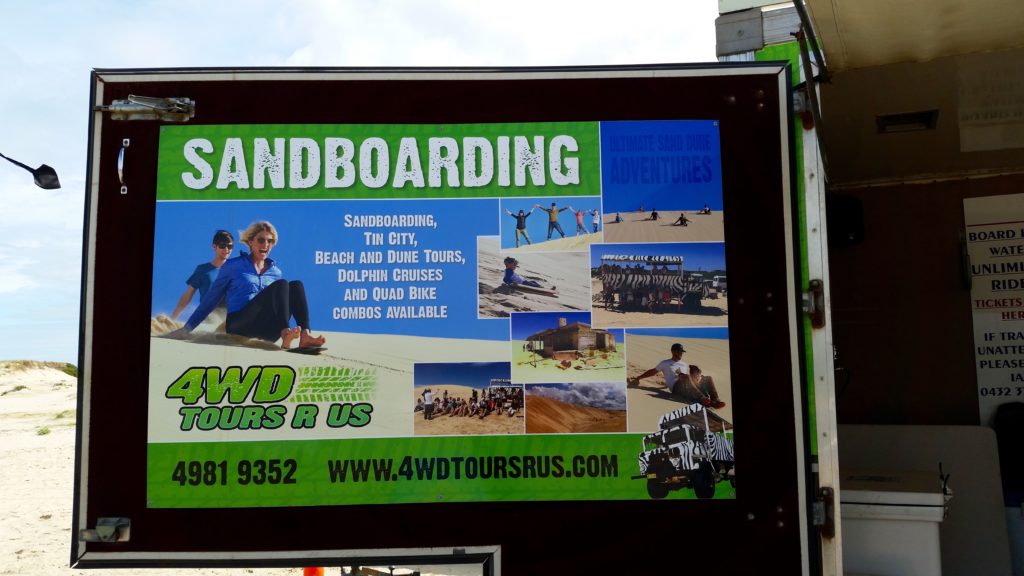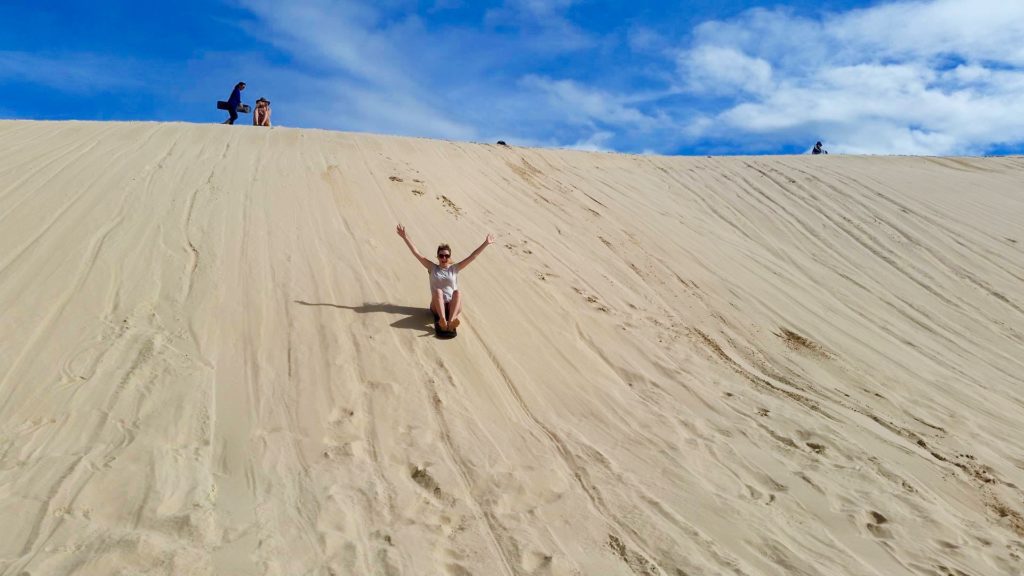 Sand Spit at Fingal Bay 
The sand spit is exactly what it sounds like, a "spit" of sand that connects two parts of the bay together. Unlike the camel rides and sand boarding which can almost be done at anytime of the day, if you're looking to cross the spit, you can only do this during certain times of the day—when the tide is low.
After a long walk with stunning views on Fingal Bay, we finally arrived at the spit with the tides coming in from both sides quickly. Terrified, after reading several articles of deaths of people trying to cross the spit when the tide was high, I ran across the almost 3,000 ft long spit, took a couple of photos, before I ran back to the mainland. Honestly, if you see a clear pathway of sand in the middle connecting the two lands, you're totally safe to walk across and there's no need for concern, I however, am just always dramatic.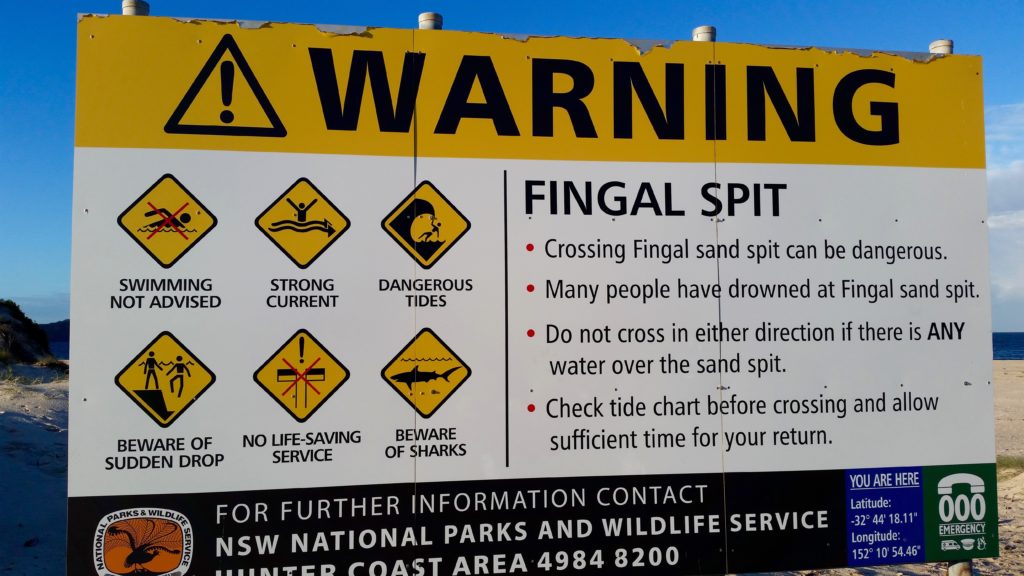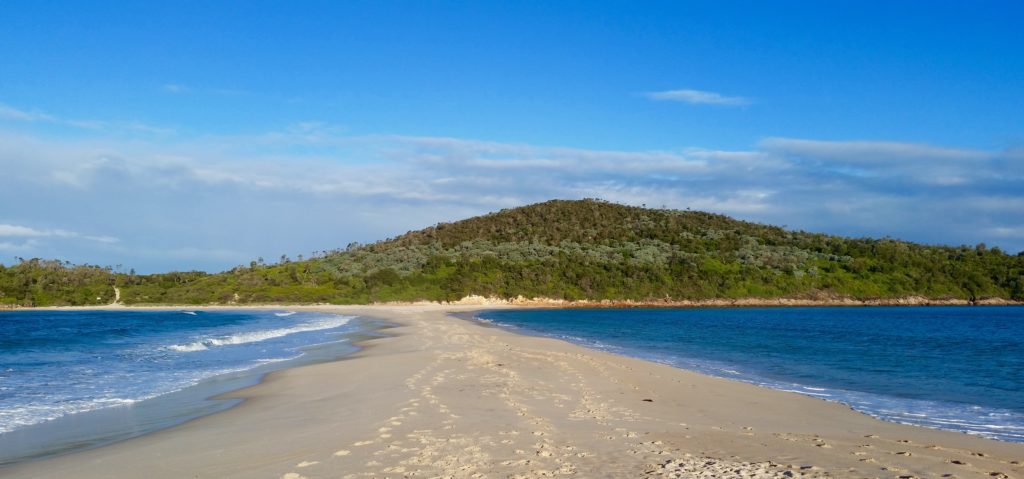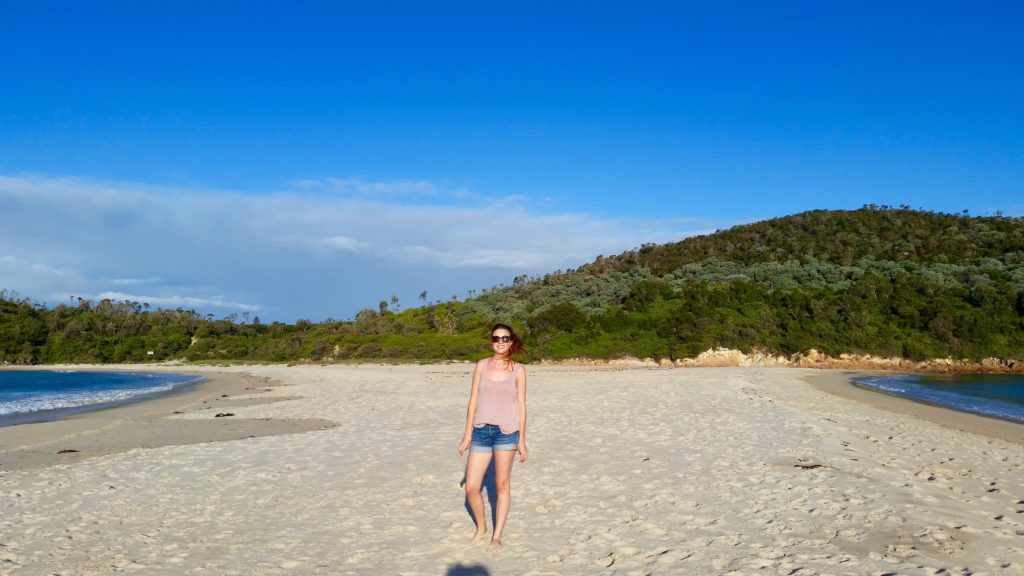 Stunning Sunsets by the Port
After a great couple of days with many adventures, the perfect way for us to unwind was to get a nice dinner in front of the boat house and take in the picture-perfect sunsets that Port Stephens has to offer.
When I say picture-perfect, I honestly mean that. There was the beautiful ocean with sail boats in the distance, palm trees and of course, dolphins swimming in the background. I fell in love with Port Stephens and the small town feel it has, but with so much to offer.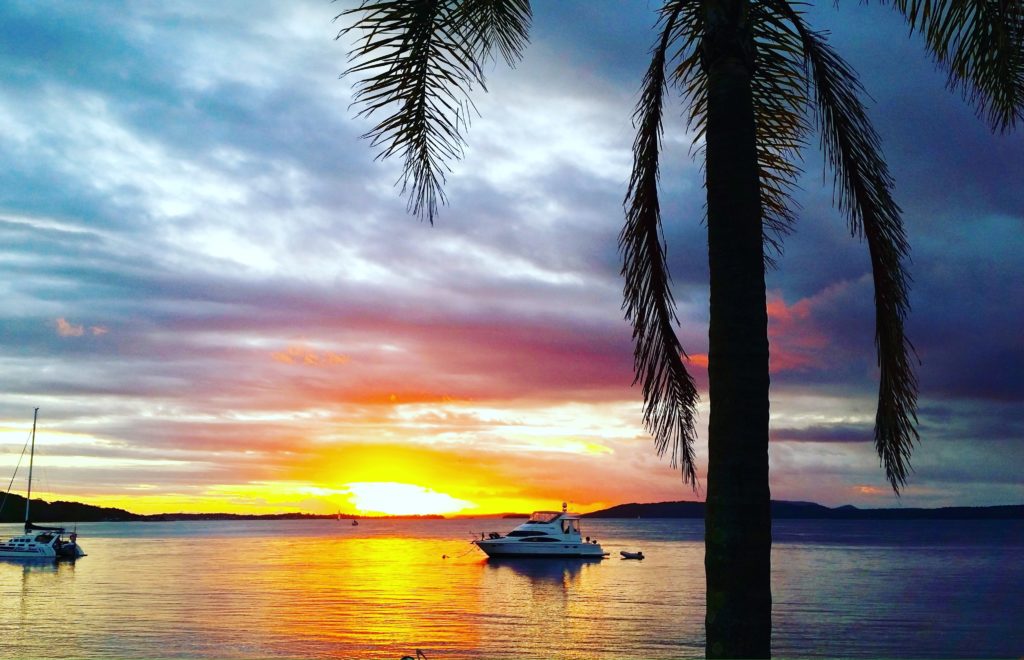 Overall I would recommend Port Stephens to anyone that is looking for a short getaway to a lovely little area that has a lot to offer.
Side note: We stayed at the Seabreeze Hotel located on Nelson Bay in Port Stephens. The rooms were just recently renovated and I was in love with the gorgeous bathtub. They also had a tasty restaurant conveniently located downstairs. After some of the not so pretty hotel rooms we viewed before finding this one, I would say Seabreeze Hotel is a great option for affordable comfort right in the center of town!