Working out can make you feel great..everybody knows that! But no matter how great working out can make me feel, I have those days (almost every week), when I dread going to the gym. Hopefully some of you guys can relate to this. However, after being on a workout plan for the last 3 months, I've found some really helpful tips that have gotten me to stick to my plan and workout, even when I really don't want to.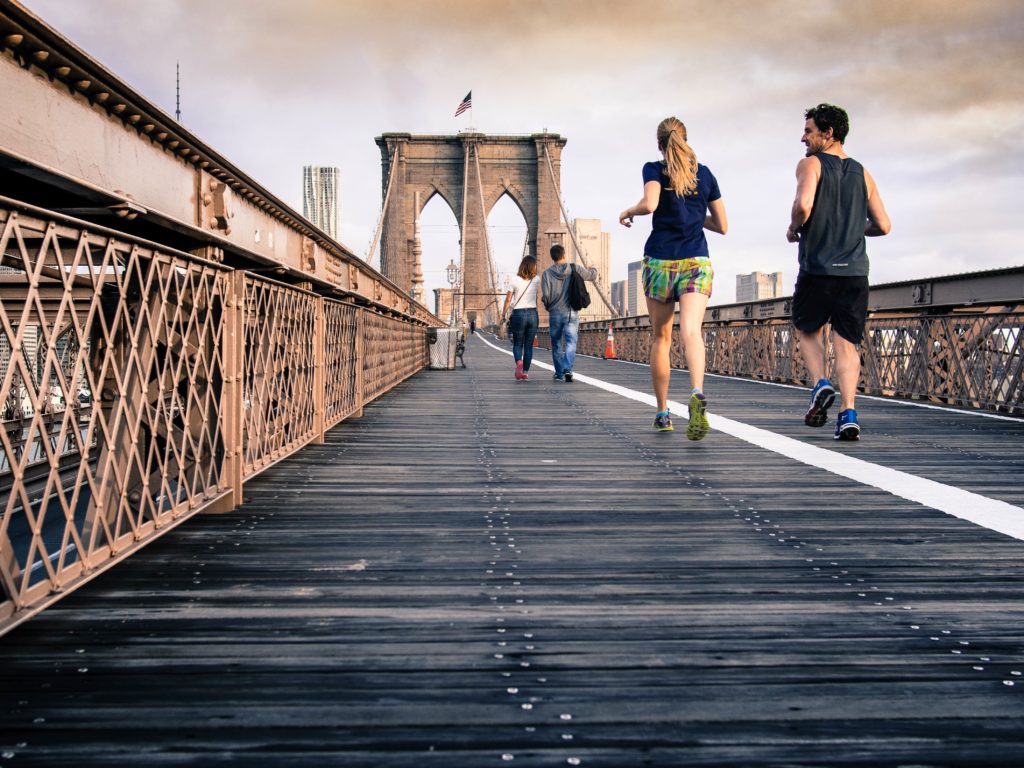 Have a Workout Buddy

If you only take away one tip from this post, this should be it! You shouldn't necessarily be relying on someone to get you to workout, but I can speak from personal experience, that if I didn't have my workout buddy relying on me to meet her at the gym, there's days that I probably wouldn't have worked out. Working out with someone can not only motivate both of you to go to the gym, but also I find that working out with someone pushes me harder during my workouts. It makes working out a lot more fun and you can use it as a way to catch up with each other as well!

Make a Schedule

Having a schedule makes sticking to your workout routine pretty simple. For my workout schedule, I do strength training with my workout buddy (focusing on arms and abs, legs, or full body) 3 times a week, typically on Monday, Wednesday, and Friday. Tuesday and Thursday I focus on just doing cardio on my own. This could be anything from speed walking on an incline on the tread mill for 30 minutes to jogging for 30 minutes. This way, I don't have to figure out what I'm doing at the gym that day, I just know if it's strength training or cardio.

Know Your Workout Routine or Plan Before You Go to the Gym

I can't emphasis this enough! Nothing's worse than when you head to the gym and half of the time you're just wandering around trying to decide on what to do. If you have a planned workout before you go to the gym, you're not wasting time and you're doing the correct workouts for the area you want to target that day. Knowing exactly what you need to accomplish that day will also speeds up the amount of time your workout will take, which is always a plus!

Cute Workout Clothes

This tip seems a bit silly, but it honestly works (at least for me it does!). When I get cute workout clothes, I obviously want to wear them! It makes me more motivated to go to the gym and get use out of my new workout clothes. I fully believe the saying "if you look good, you feel good!" There are some really cute, affordable options at Old Navy and Forever 21, which is where I get most of my workout clothes from …I've listed some items that I find especially cute below!
Forever 21 High Impact- Sports Bra         Forever 21 Active Contrast Capri Leggings
Forever 21 Active Geo Print Shorts           Old Navy 1/4- Zip Raglan Pullover 

5.  

Set Goals
Setting goals could include multiple things. For me, I personally don't recommend setting physical goals, like I want a 6 pack two months from now because if that doesn't happen by then, I might get discouraged and stop working out. Instead I set goals like "I want to be able to do 15 push ups in a row" or I'm going to complete a 12-week workout program, which is currently what I'm focusing on at the moment.
No matter how fit you may be, no one is perfect when it comes to working out. It's important not to be too hard on yourself if you still struggle with motivation. However, I swear by these five tips from personal experience and if you adopt any of these, I think you will too!
Did I forget any tips that you swear by? Let me know if the comments below!!