I love the look of stacked, mixed metal, jewelry in the summer, however, I don't really own anything like that. I recently went shopping and decided my mission would be to get some cute, affordable, jewelry. Since the sales are going crazy during this time of year here in Australia, it wasn't too hard to find an awesome deals! The two places I stopped at was Kmart and Topshop!
 The first two pieces I found at Kmart. If you're from America, you probably have no idea how great Kmart is anywhere else in the world. Kmart in Australia has really cute things that are really affordable. I would almost compare it to Target in America, but let's be honest..nothing can compare to Target.
The first piece I picked up is a set of five bracelets that's perfect for layering. I feel like these would be perfect as bracelets but also anklets. This set was only $6 AUD!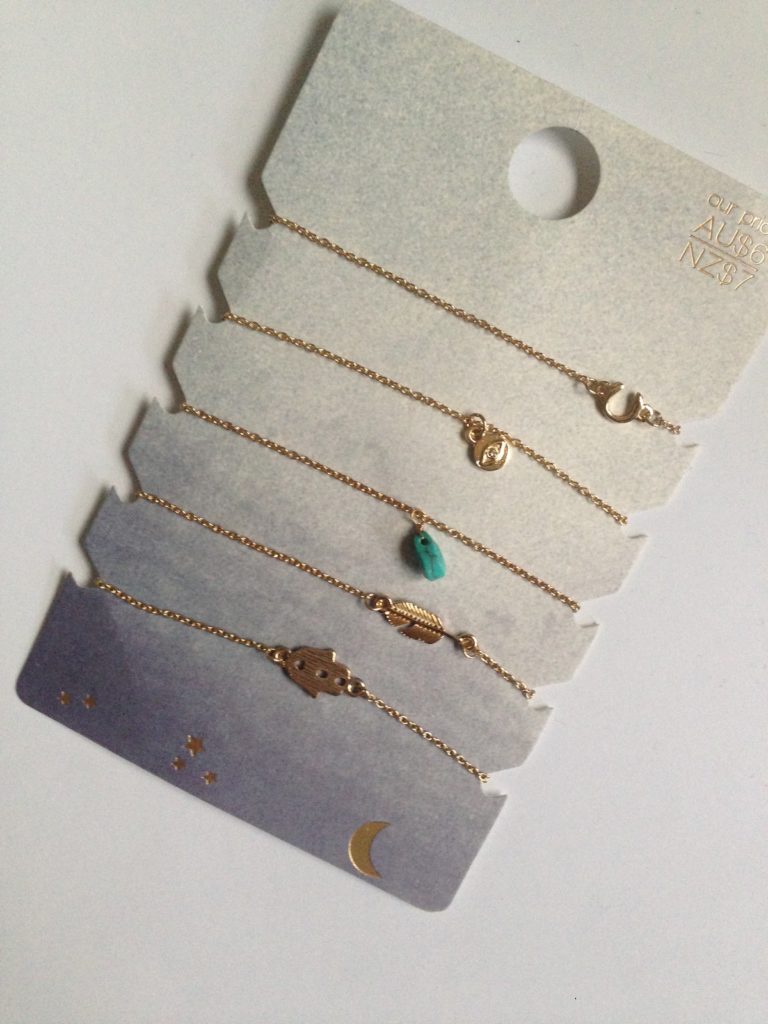 This next piece is just something that I thought would be perfect as a simple, yet statement necklace. It didn't hurt that it was on sale for $2 AUD either.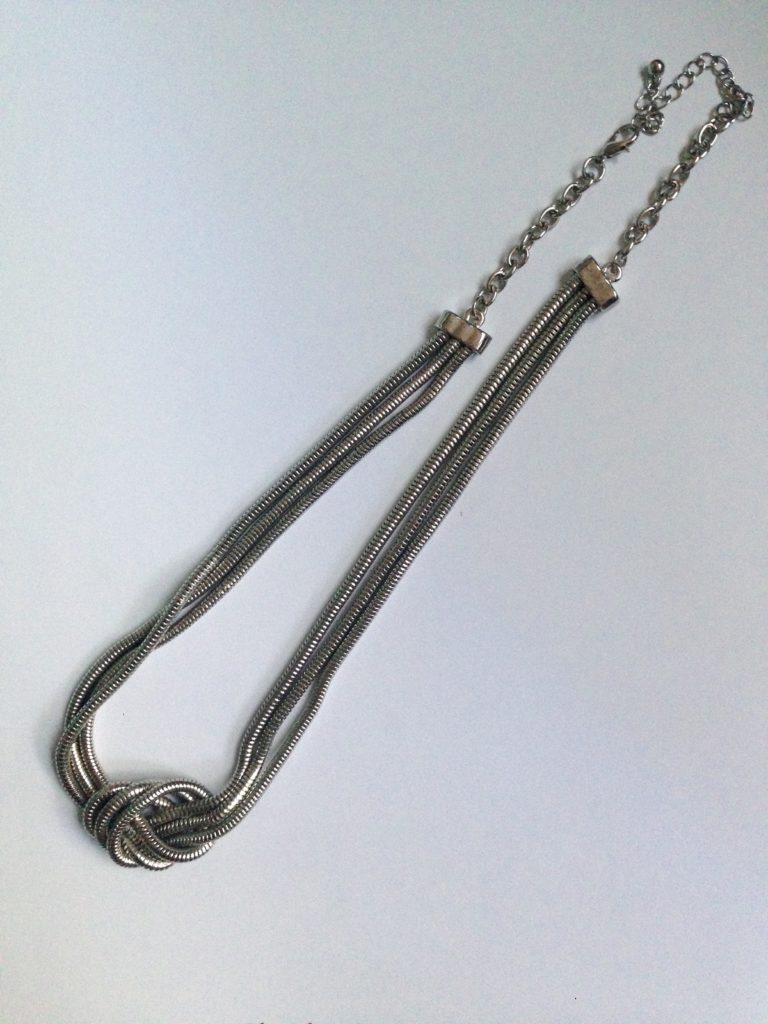 The next store that I found great jewelry finds was at Topshop. They were having a huge sale and all of their jewelry from their Freedom line was 50% off, so I knew that I had to pick up some!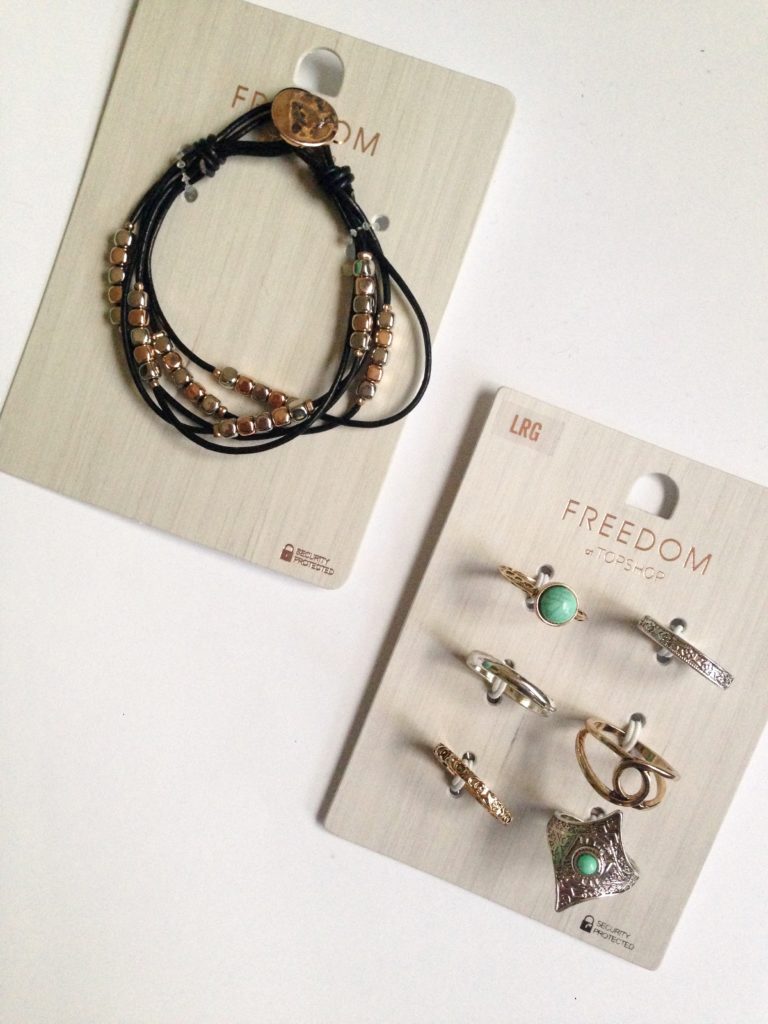 I was really drawn to the wrap bracelet because of the simple, layered, look along with the mixed metals. I have a rose gold watch that I wear all the time, so the gold/rose gold metal in the bracelet makes the two a match made in heaven. I also love that this will allow me to easily incorporate both silver and gold in an outfit as well. This bracelet was on sale for $5.25 AUD.
The next piece is a set of 6 mixed metal rings. I love that there is a good variety of different styles ranging from completely simple like the plain silver band, to chunky rings with statement stones. I don't think I would wear these rings together, I would probably stick to just silver or just gold, but they're perfect additions to the few rings that I already have! This set of rings was on sale for only $8.25 AUD.
The last piece I got is another already layered piece. I really like this necklace since it gave a simple, boho look. It's a very easy piece to wear on an everyday basis, but I could see it perfectly completing a simple outfit with a loose white T-shirt! These necklaces were only $13 AUD!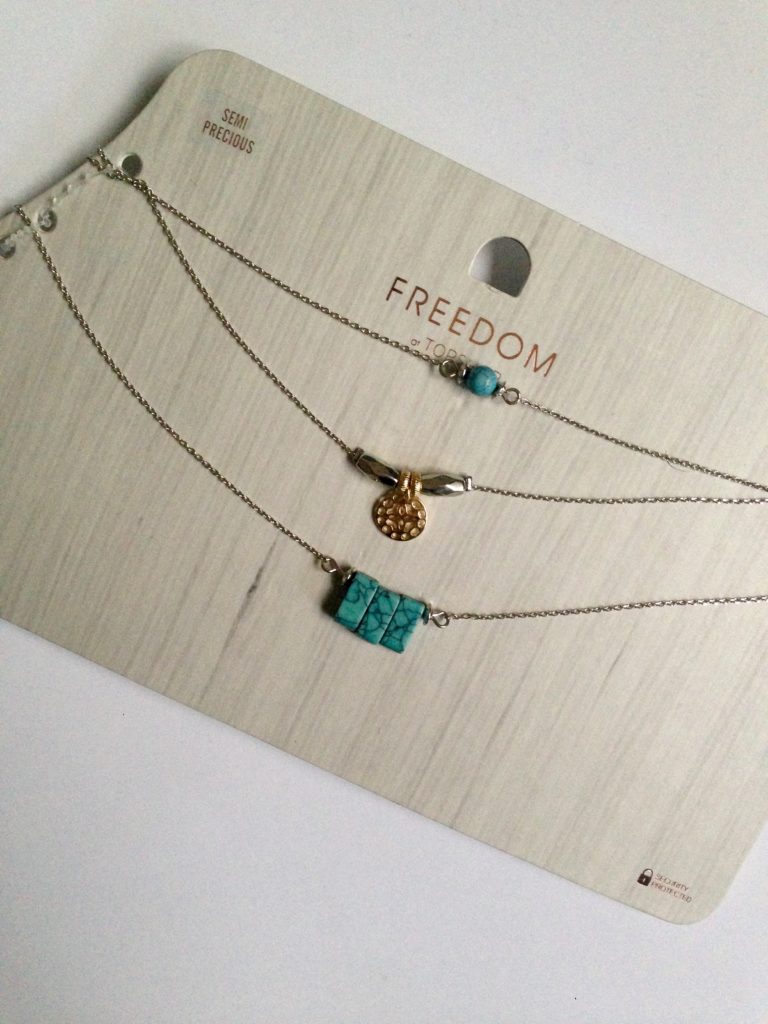 What's your favorite jewelry style at the moment? Comment down below and let me know!