I still can't wrap my head around the idea that I'm a college graduate. Honestly, it feels like I'm just back home visiting for the summer and I'll be heading right back to school for the fall semester. It's definitely going to be an adjustment period, but I'm excited about the future.
If you're new to my blog, you probably wouldn't know about my love of hosting parties. I've hosted wine nights, a Christmas Party, a surprise birthday brunch for my roommate, a Valentine's Day party and a few others. Needless to say, I love a party planning so my graduation party was no different.
After searching on Pinterest for what seemed like months, I decided that I wanted to have a bohemian feel to my graduation party. Nothing crazy or over the top, but I wanted a very pretty, feminine, and relaxed vibe with some awesome food and even better drinks! If you want to check out my Pinterest board for all my graduation party inspiration, you can check that out here!
Food
I knew that a cheese board was a must! I absolutely love putting together cheese boards and I think that there's always something for everyone to enjoy. Once I knew that was set on the menu, I based the rest of the menu around that and thought that a Mediterranean style menu would be a delicious complement to the cheese boards.
Appetizers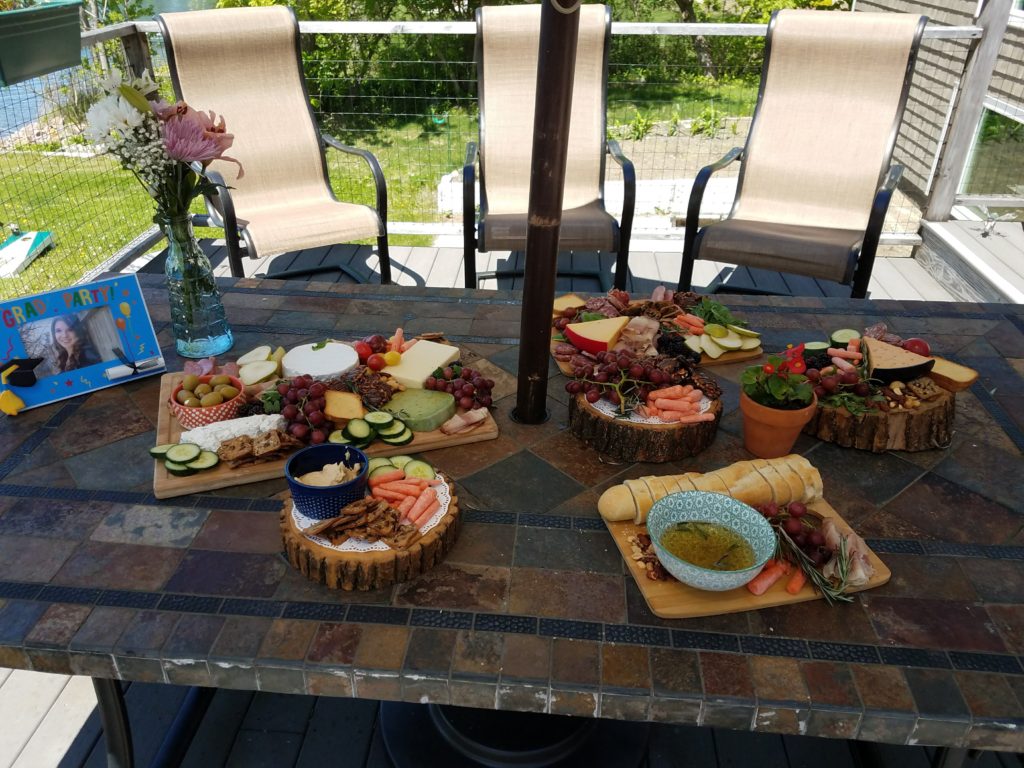 In the past, I've done only done one main board but since I was expecting a lot more people and wanted to include a larger variety of food as appetizers, I utilized many different boards. To keep these cheese boards budget friendly, I picked up six different types of cheese from Trader Joe's. The key is to get a combination of different flavors, colors, and textures and I've found that they have a great selection for very affordable prices.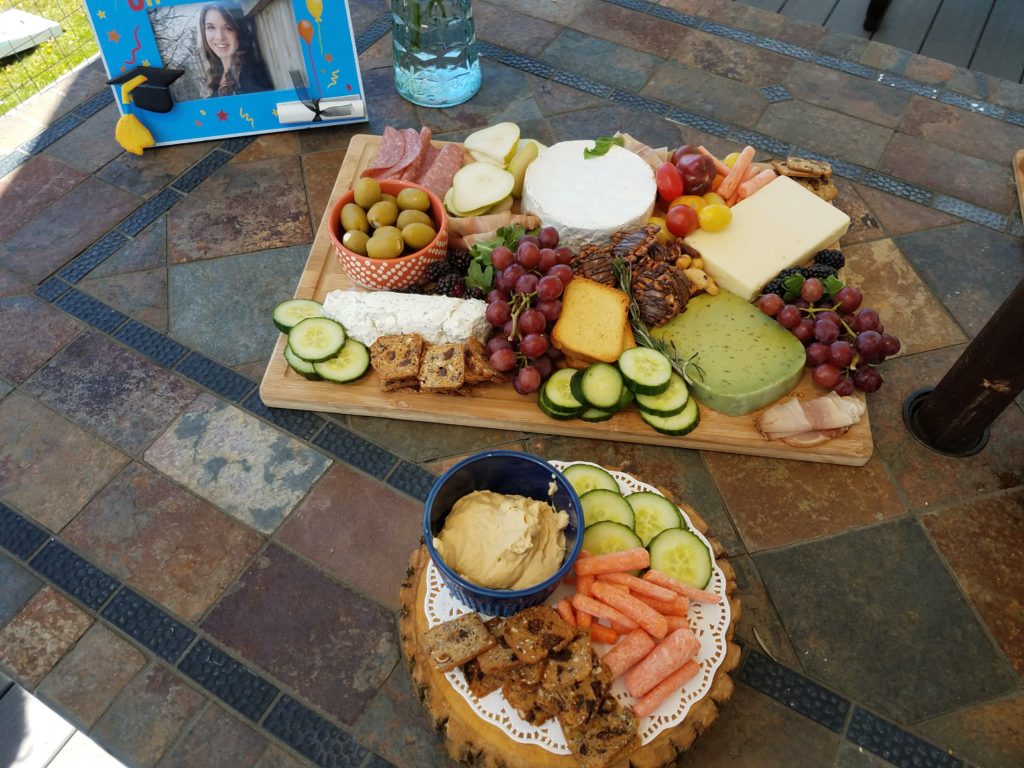 I, then, complemented the cheese with three types of meats which I find to be staples for any of my cheese boards: prosciutto, Genoa salami, and a hard salami. The prosciutto and the Genoa salami I just picked up at a deli counter at the grocery store as opposed to already prepackaged meat to, once again, save money.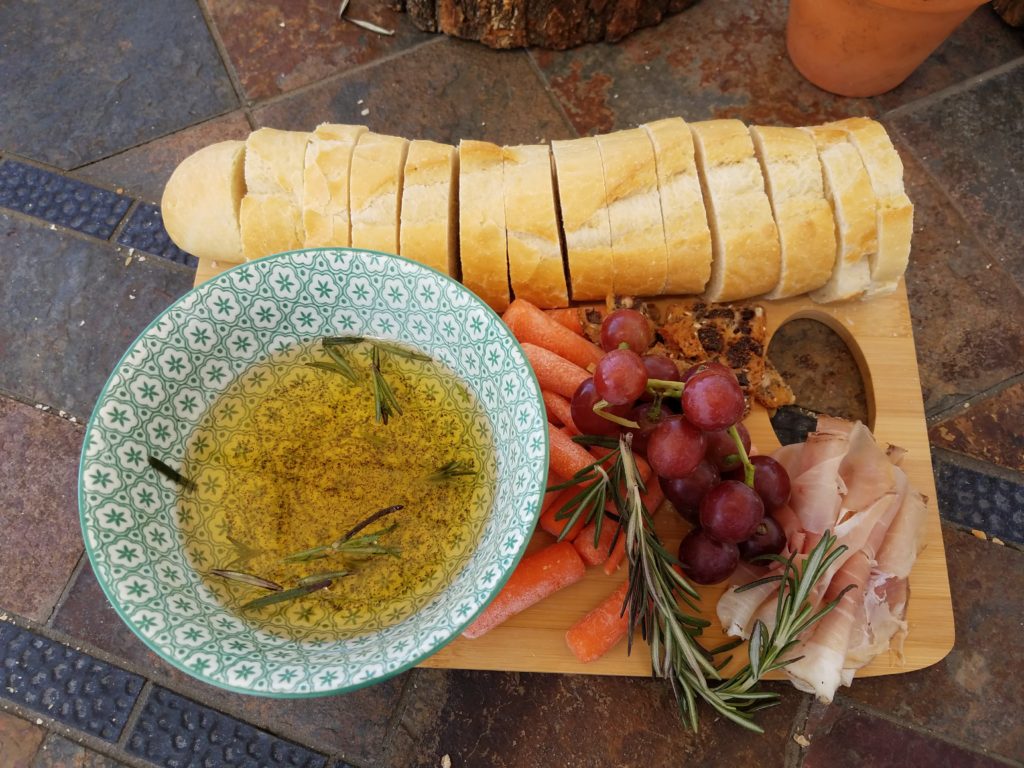 Carbs are a must so I added a variety of different crackers and some French bread and some olive oil with rosemary for a dip. To add a more healthy selection to the boards, I added some fruits and vegetables along with some hummus as a dip. I finished off the food with some mixed nuts, blue cheese stuffed olives, and some chocolate pretzels which adds some salty sweet to the mix. Everyone was so impressed with the spread and it was definitely a hit!
Entree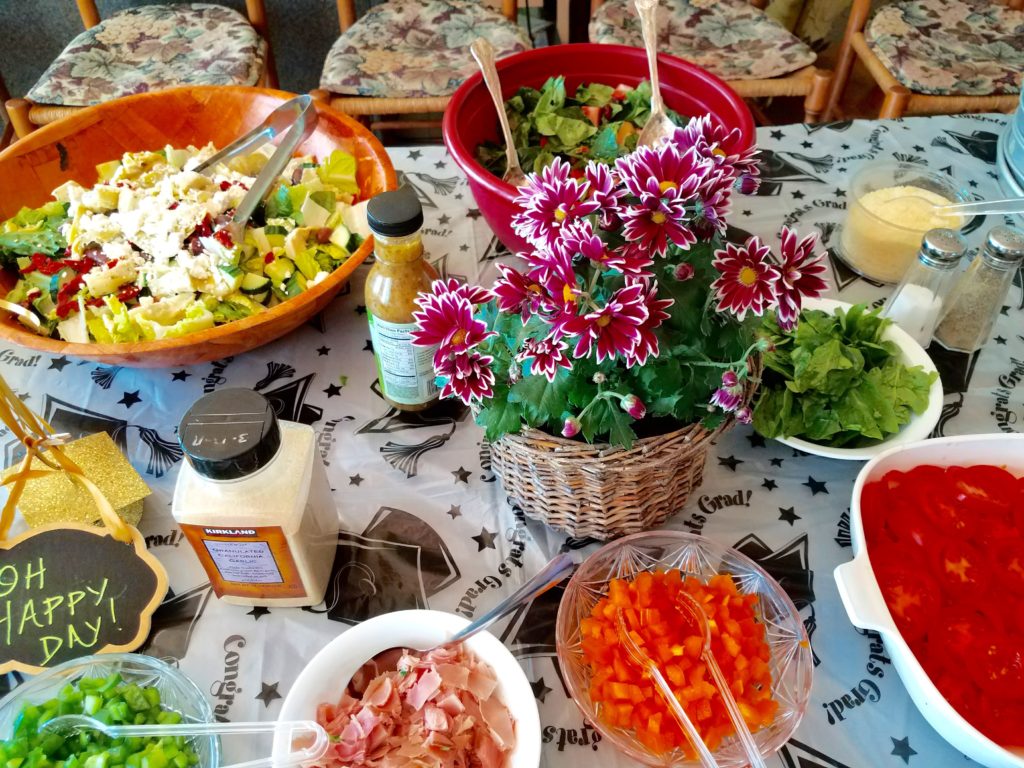 Since the party was at my relatives' house and they are fortunate enough to have a woodfire pizza oven, I knew that I had to utilize that! To complement the cheese boards, I decided to allow the guests to make their own woodfired pizzas. Make-your-own pizza is definitely a budget friendly, easy option for parties and allows everyone to create something that they'll like!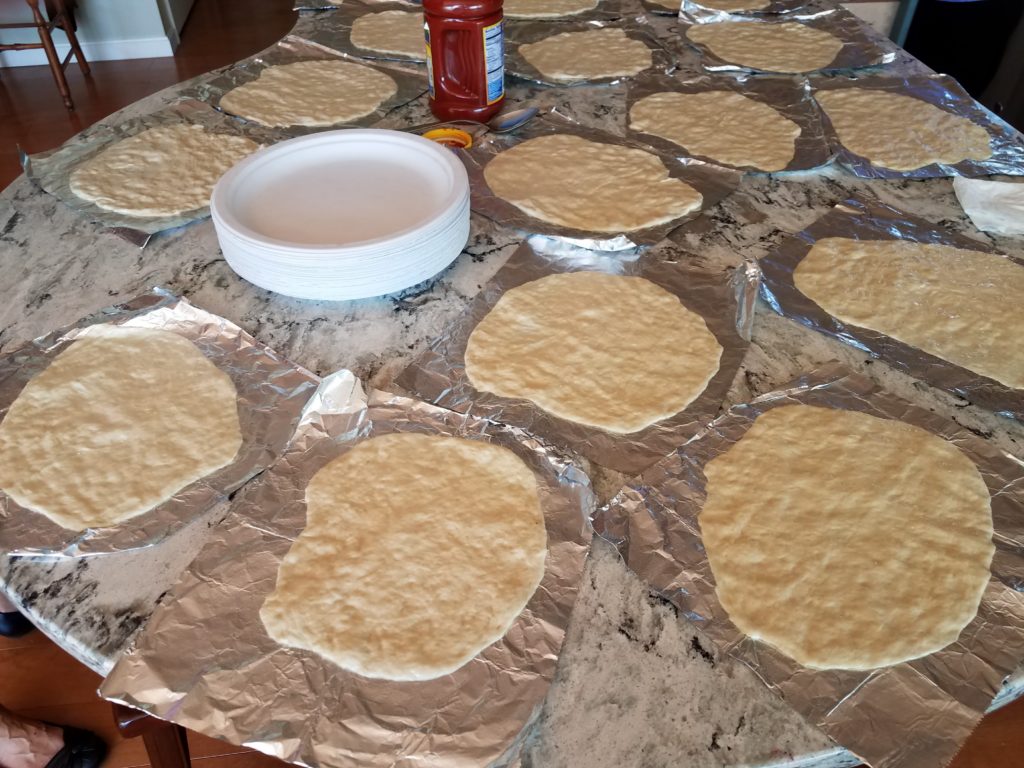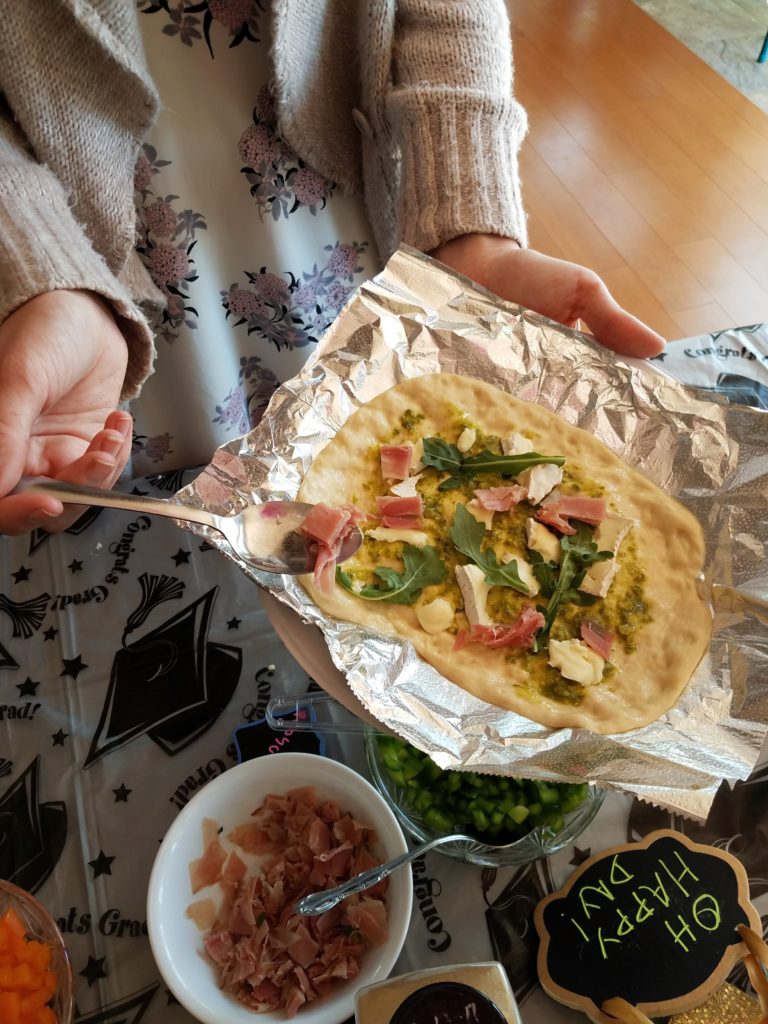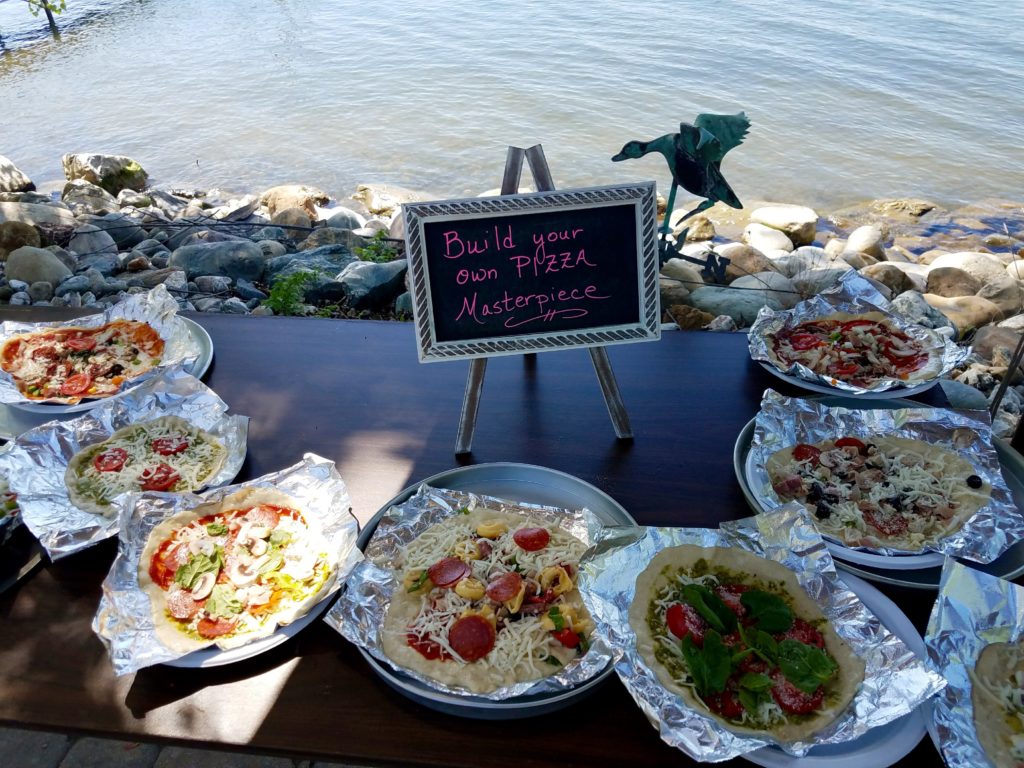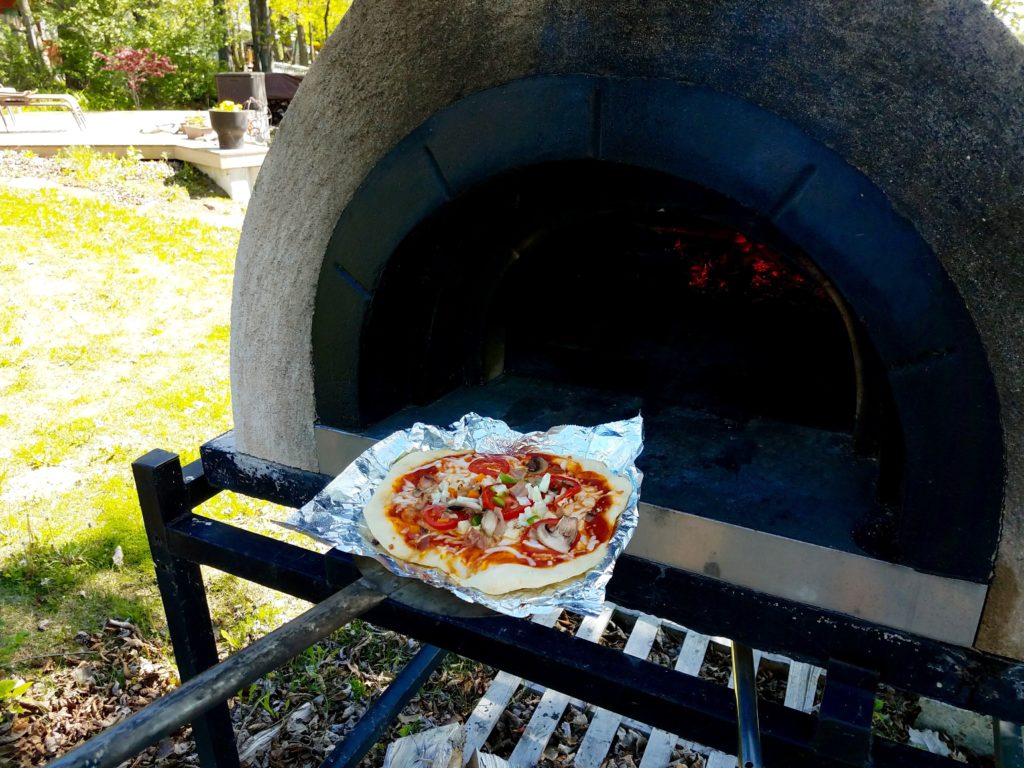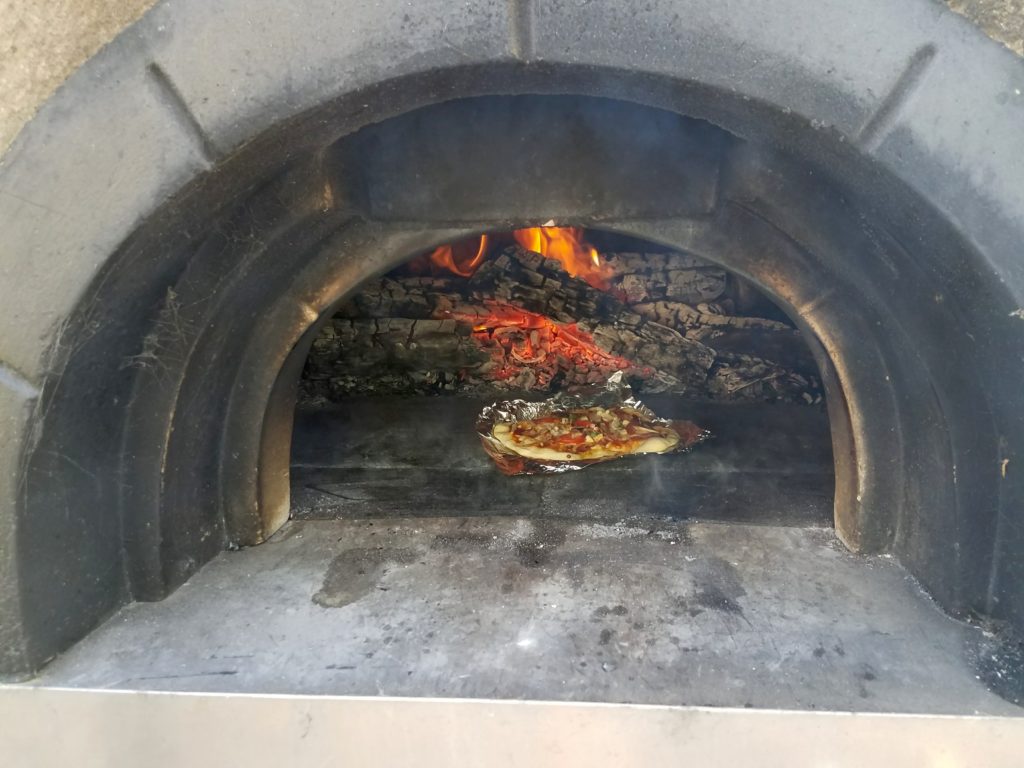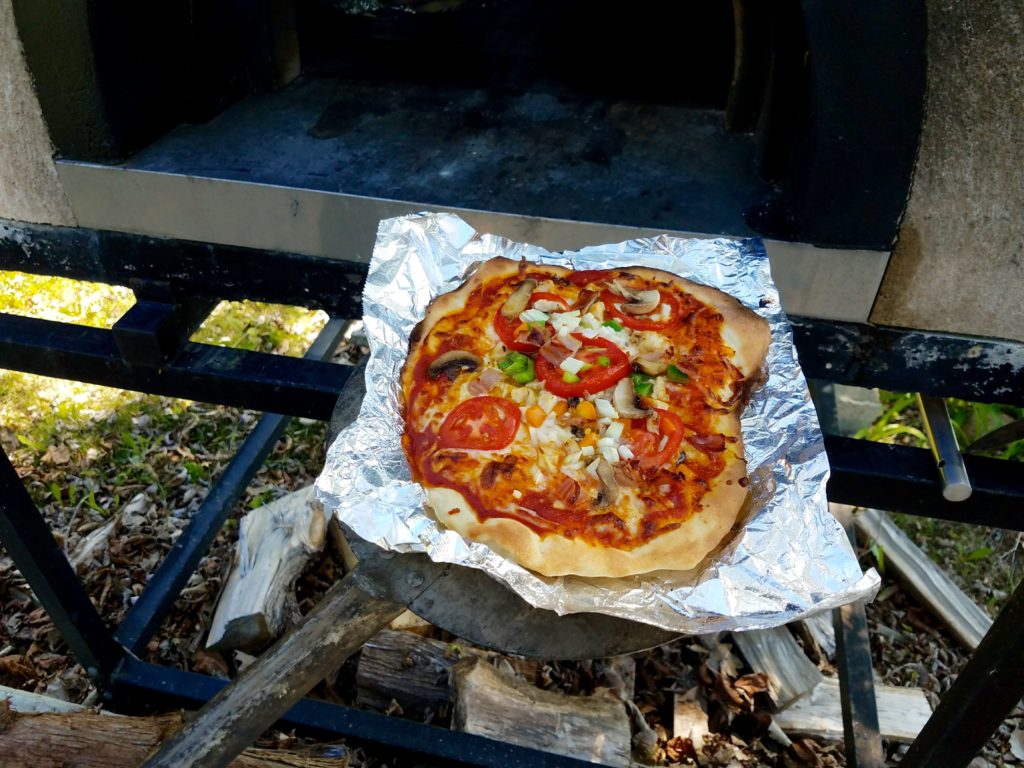 I knew that I wanted the rest of the menu to look nice, require little effort, and be Mediterranean style. I chose 3 different salads: a Mediterranean Greek style with tomatoes, cucumbers, kalamata olives, artichokes, and feta cheese; a fruit salad with spinach, apples, strawberries, craisins, and pecans; and a tortellini-based pasta salad which was to die for!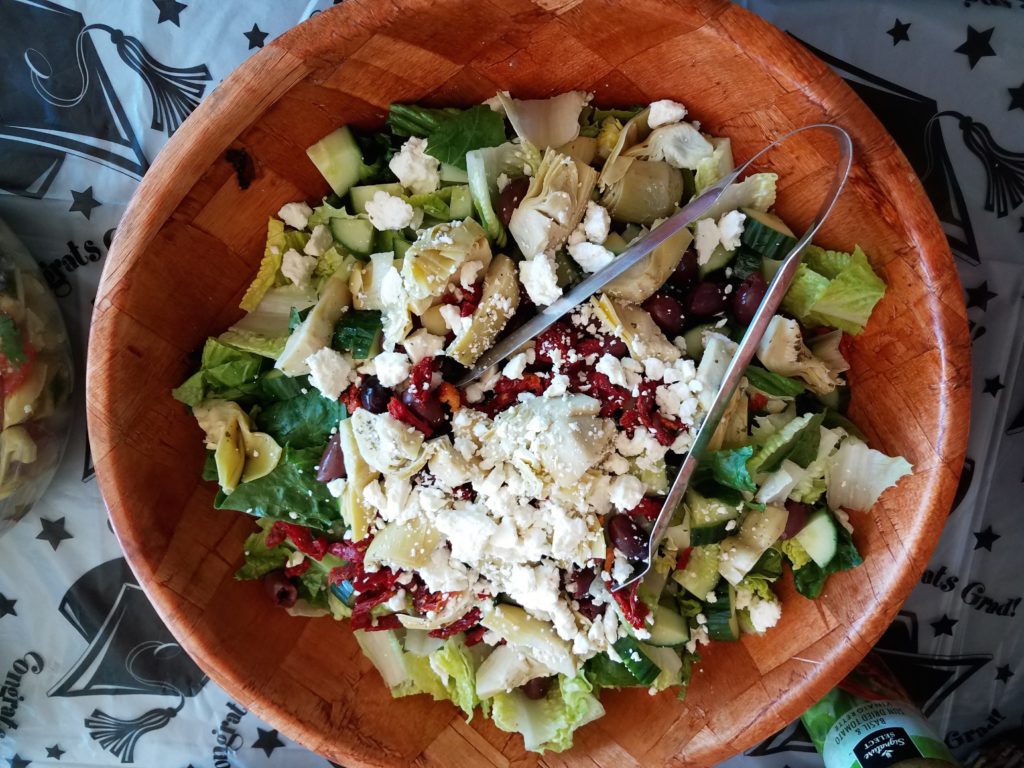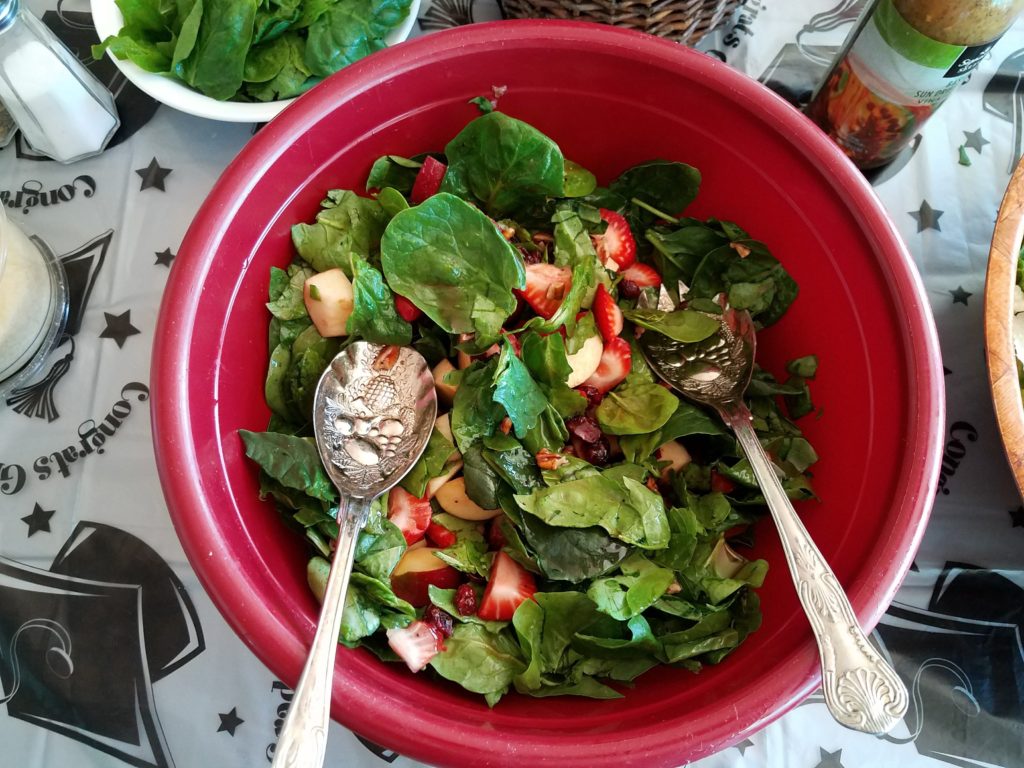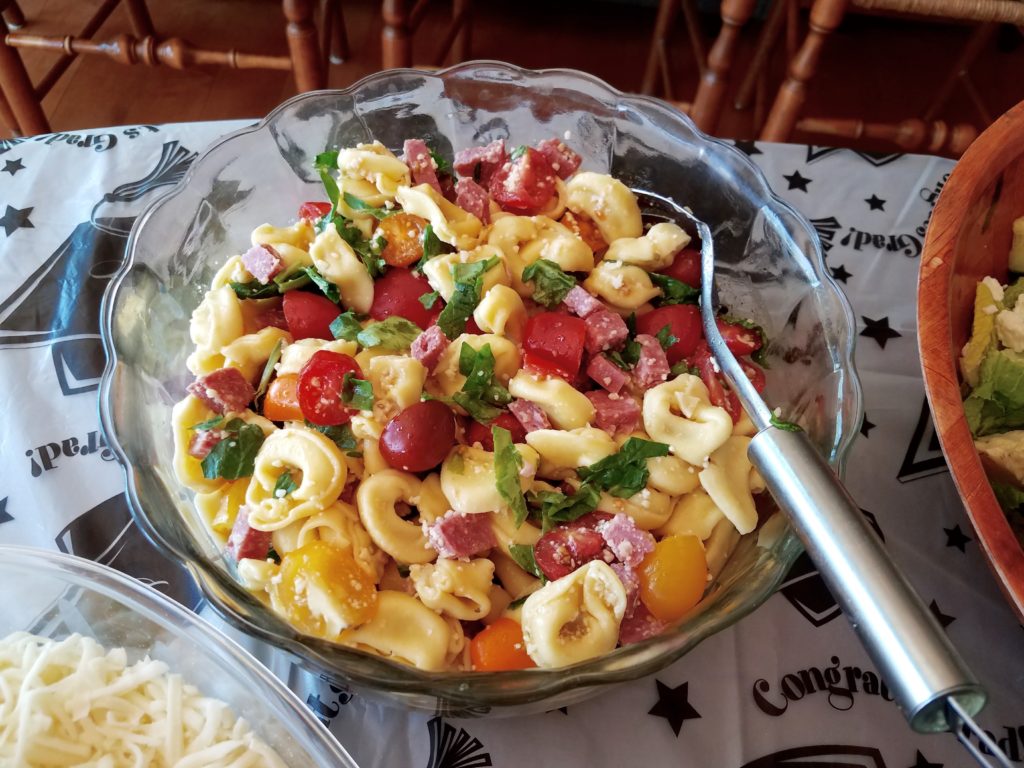 The food was definitely a hit and no one was left hungry. I also highly recommend any of these recipes for large parties since they were super easy to make and very easily customizable as well.
Dessert
I've never been a huge cake person, but I have been a huge donut fan. I saw a picture on Pinterest of a donut cake and thought it was the perfect combination of the two. I wanted to go along with the saying "Dessert is sweet, so take a treat!" and have a lot of cute little desserts. Along with the donuts, I had lemon bars, chocolate chip cookies, and funfetti cupcakes with vanilla frosting and fresh flowers on top to complement the floral, feminine theme.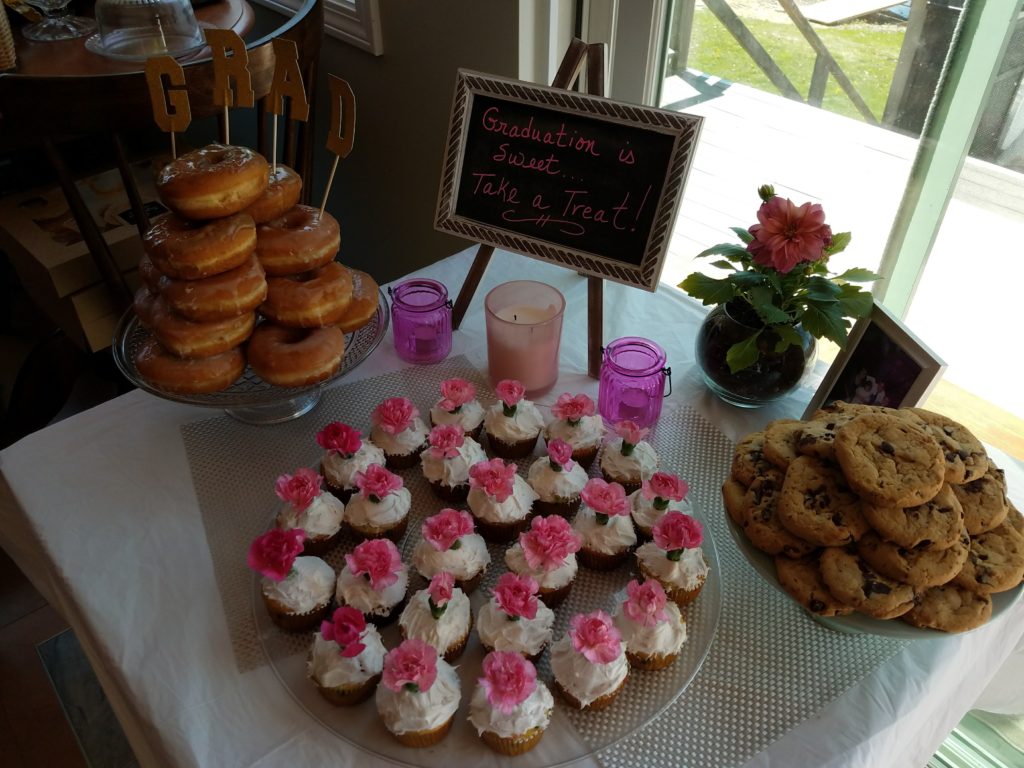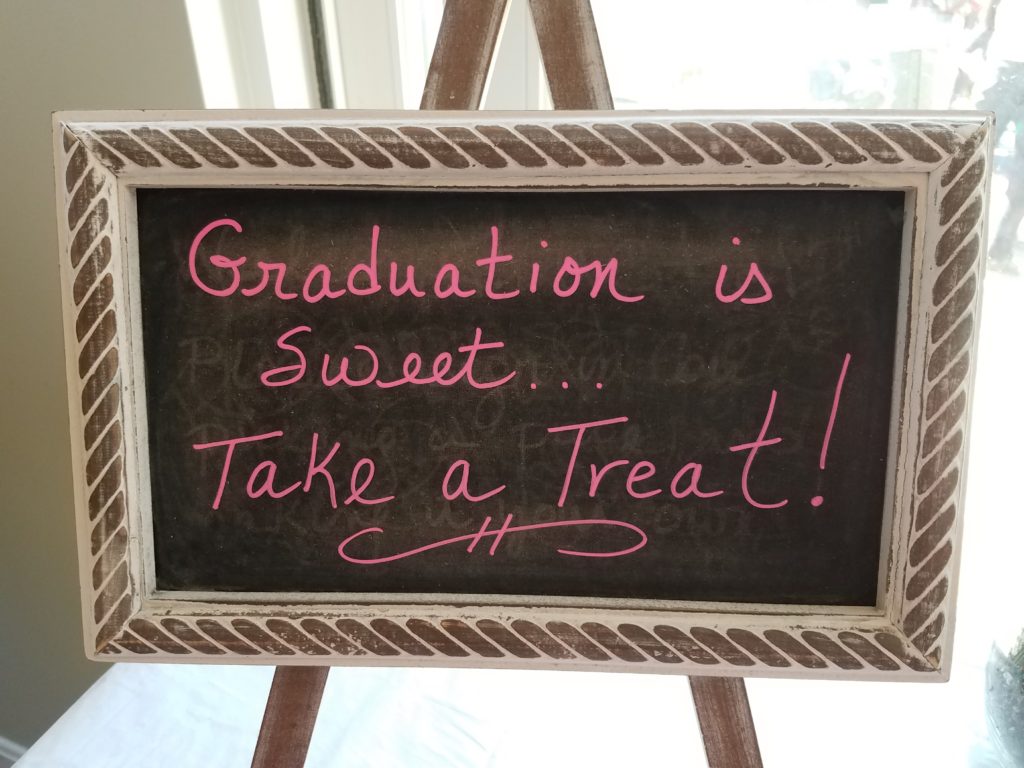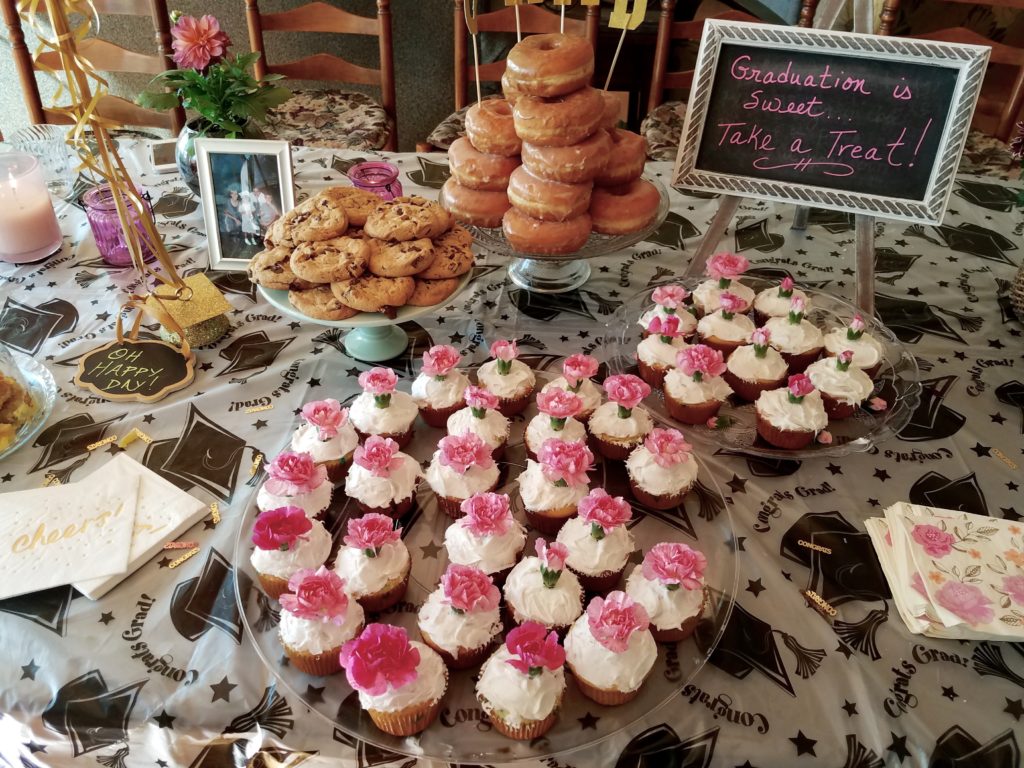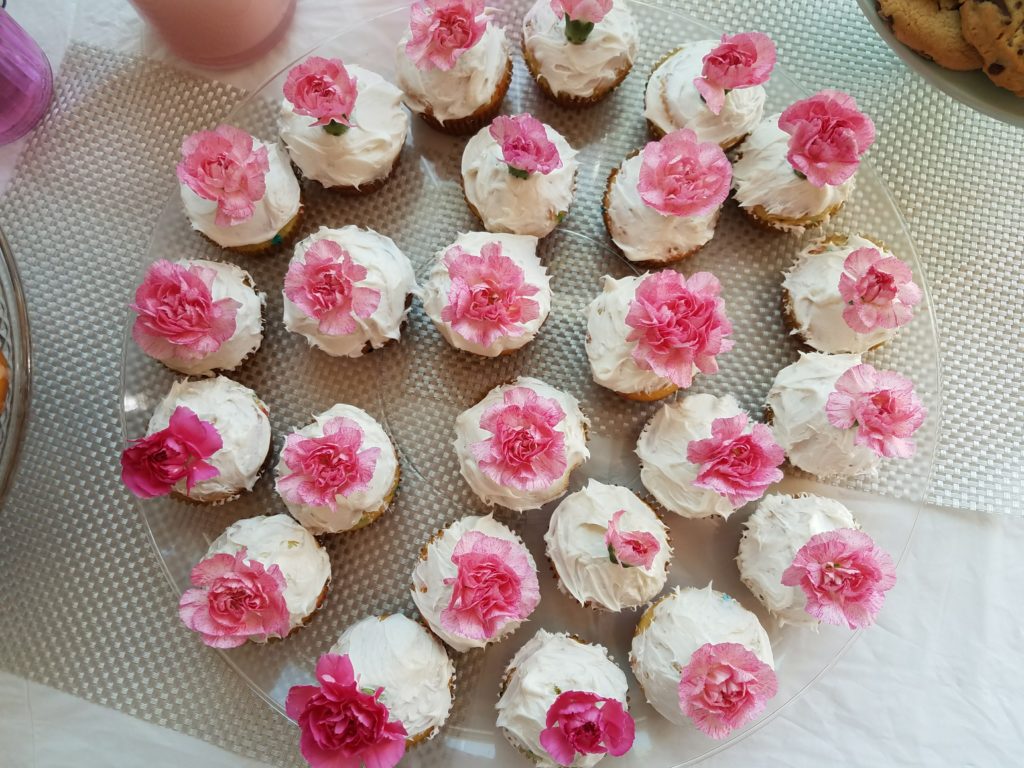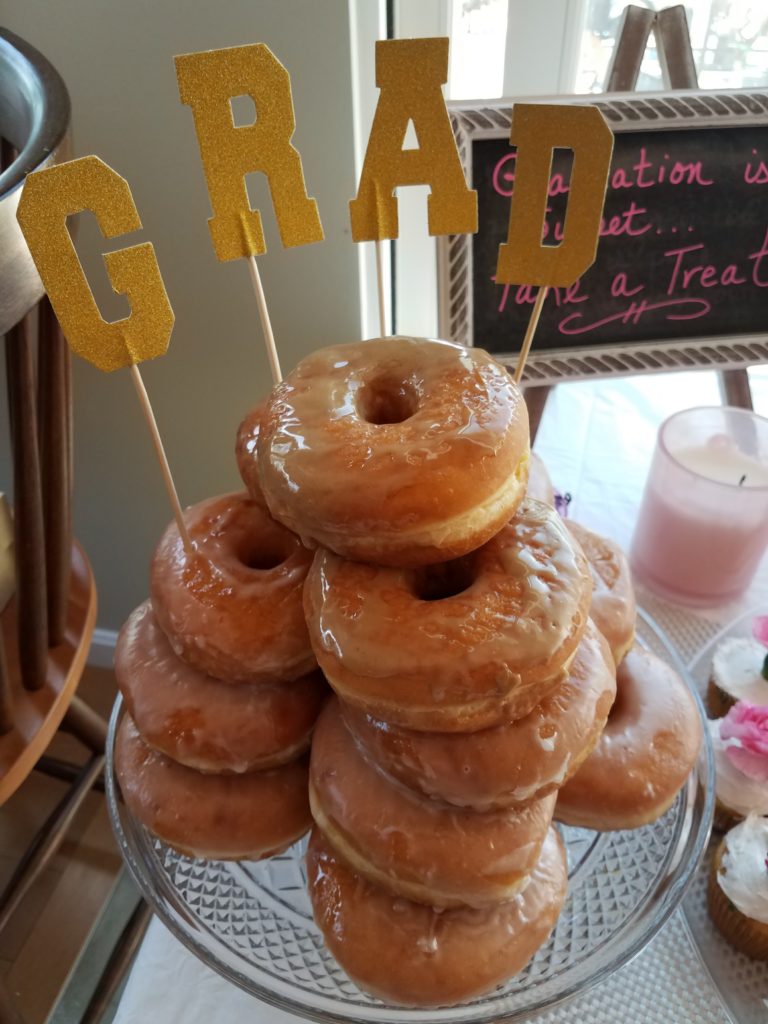 Drinks
Since it's almost the beginning of summer, I wanted to have some fun mixed drinks. For the first drink, I combined a watermelon cucumber lemonade that I picked up at Aldi with some Smirnoff Watermelon Vodka and some fresh cucumber and lemon wedges. This drink was super delicious and got a lot of compliments! The other mixed drink was a standard sangria. I just added some ice, orange slices, and blackberries to bottled sangria to achieve this drink. Both were super delicious and were practically gone by the end of the day!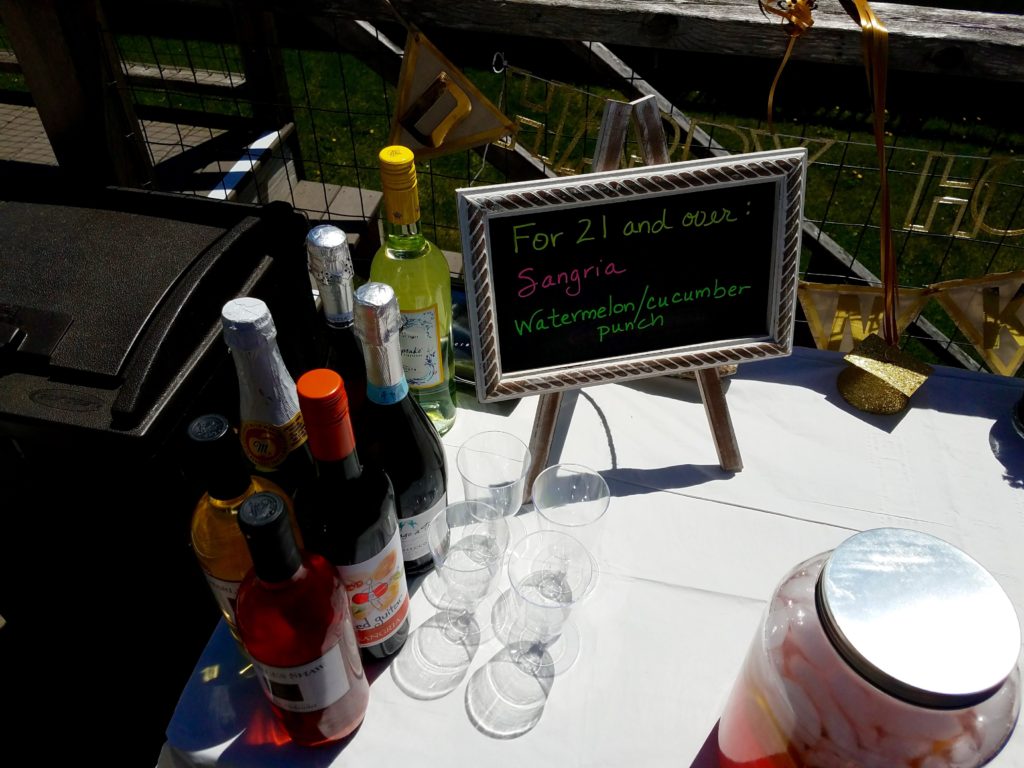 Along with those drinks, I also had some bottles of wine and prosecco to give the celebratory element! I had a selection of water and seltzer for non-alcoholic drinks.
Decor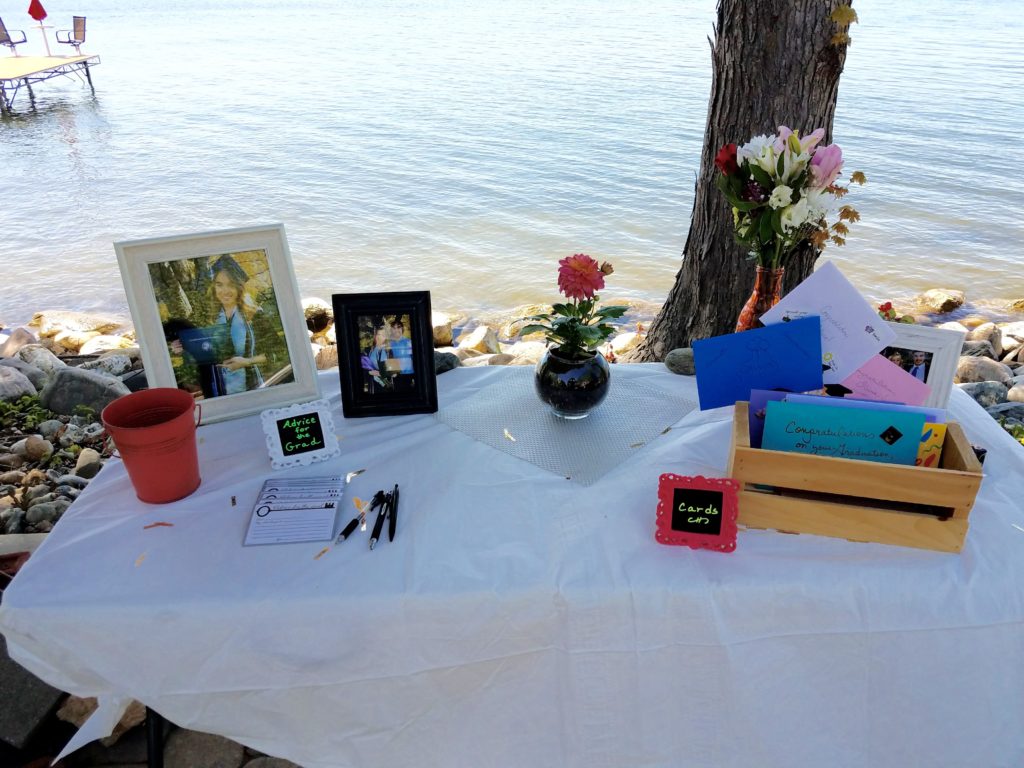 Since we were having my party right on the lake, I really wanted to utilize the outdoors, especially on such a beautiful day. As I mentioned before, I wanted a feminine, floral, bohemian theme for my graduation party. To achieve this, I didn't have many decorations. I decided to purchase a lot of real flowers and plants and pot them in different style pots to add to tables and around as decoration.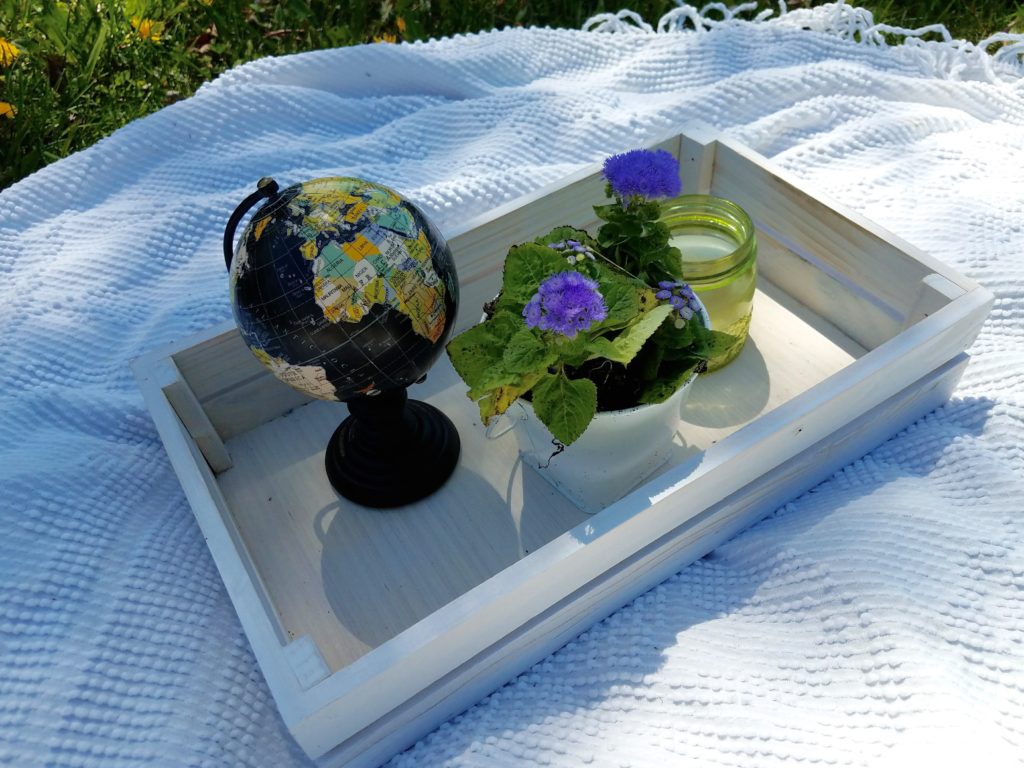 There were already chairs set up for seating, but to go along with the bohemian vibe, I laid out different style blankets on the lawn with different plants and knick knacks which were nice to have an almost picnic-like atmosphere. I ordered different shades of pink balloons to have around the tables and lastly topped off the area with some signs and pictures of when I was younger and of my graduation ceremony. I think that all of the decorations added a nice touch to the party without being over-the-top.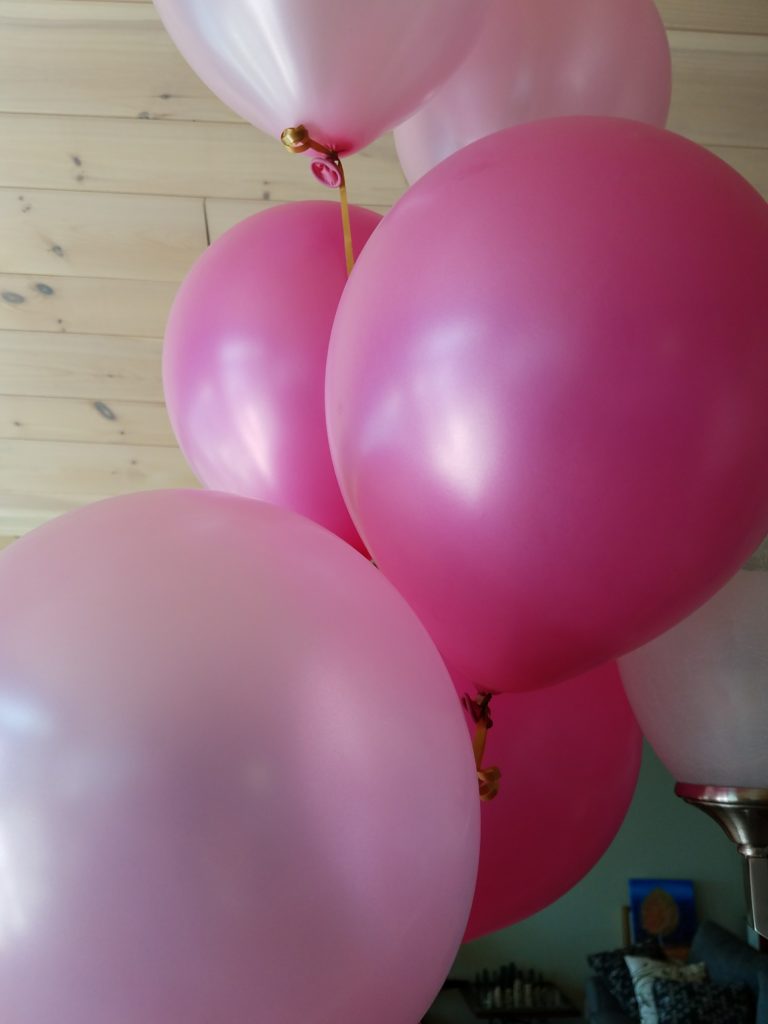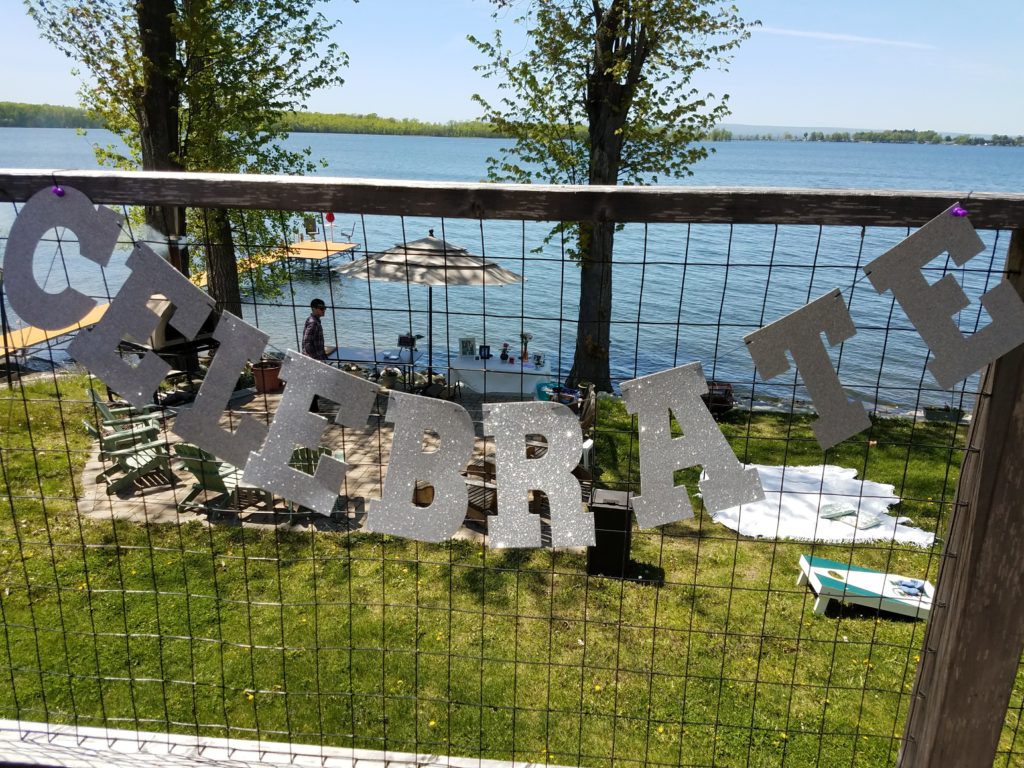 Activities
Mingling and eating kept the majority of the guests occupied, but if people wanted to get a little competitive, a game of cornhole was set up which is perfect for any outdoor party. I also had notecards with "advice for the grad" where guests could leave advice they had for me following graduating. This allows me to know who came to my party but is also a little more meaningful than just a traditional guest book.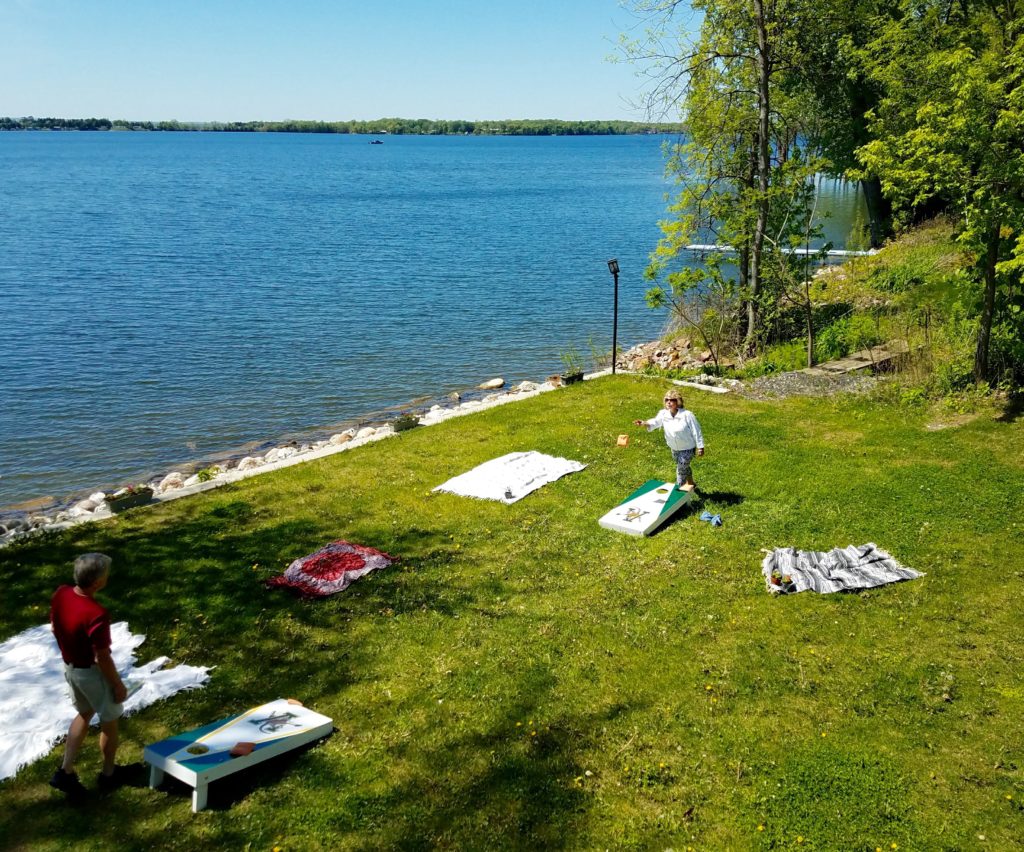 Overall my graduation party was a success. Of course, everything didn't go as planned but with the simple decor and the menu, I was able to actually enjoy my party and not be stressed or cooking the whole time which was great. I highly recommend you try out any of these recipes for a graduation party, any summer party, or just on any night of the week! They're all delicious and super easy to make!
What are you must-haves to have a party? Let me know in the comments down below!