Valentine's Day is right around the corner and if you're looking for the perfect gift for your significant other, look no further! If you've been following my Instagram lately, you would know that I recently received a gorgeous wooden watch from Jord Watches and I'm absolutely obsessed with it! If you're not following my Instagram, you really should! I'm constantly posting story updates on new products, new recipes, and new places that I'm traveling to.
Today, I was lucky enough to partner with Jord Watches for this blog post and they were nice enough to also host a GIVEAWAY specifically for my readers! How awesome is that?! Stay tuned to the end of the blog post with all the details on how to enter, but before we get to that, I wanted to show you a little bit more detail of the watch and about the company itself! As always, all opinions are my own.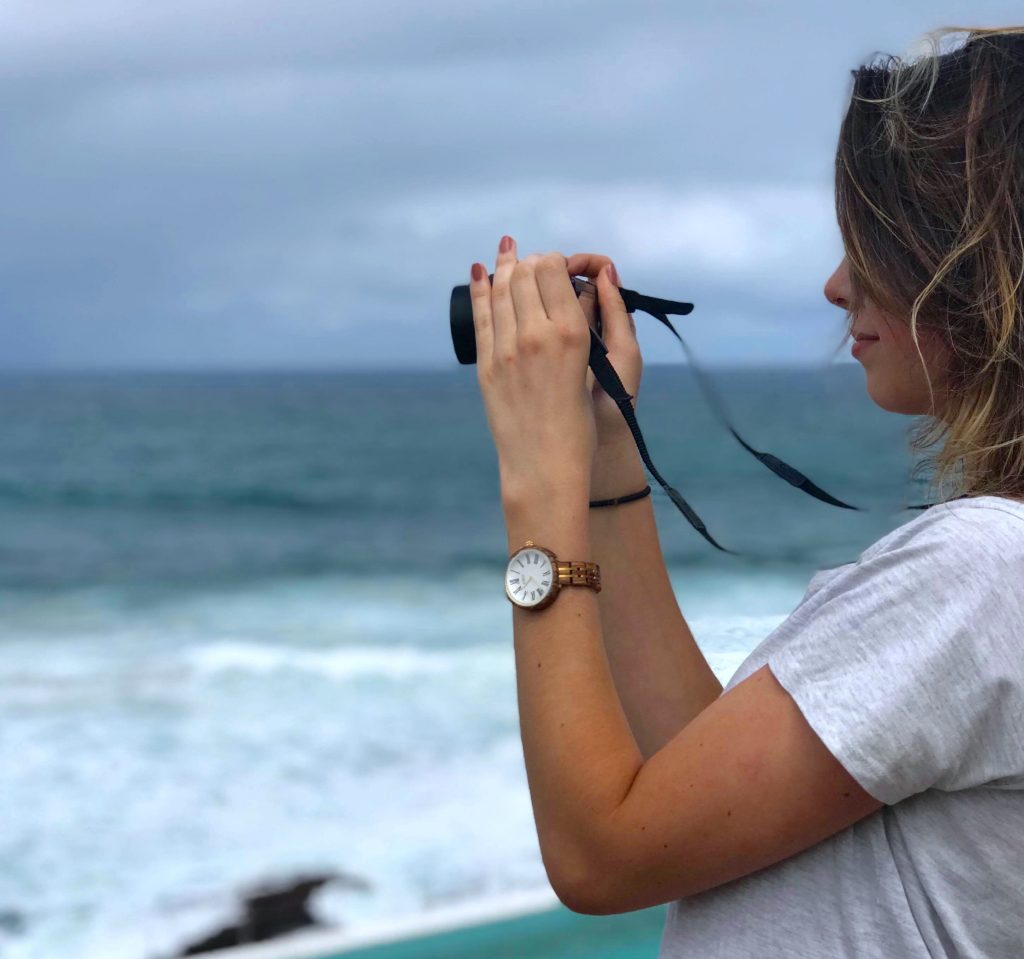 Jord Watches are the perfect gift since they have a wide range of beautiful timepieces that fit just about anyone's style. Jord is focused on creating beautiful timepieces that are modeled after modern lifestyles. What really makes me love the brand, other than their beautiful watches, is their motto "We make our watches for people who don't just have somewhere to be, they have somewhere to go." With my love for traveling, this is definitely the perfect watch for me.
The watch I chose for myself is the Cassia Wooden Watch in the Zebra & Ivory color, however, this style comes in four different shades. I love the natural wood color of this watch and it's not like anything I have ever owned or even seen before from other companies.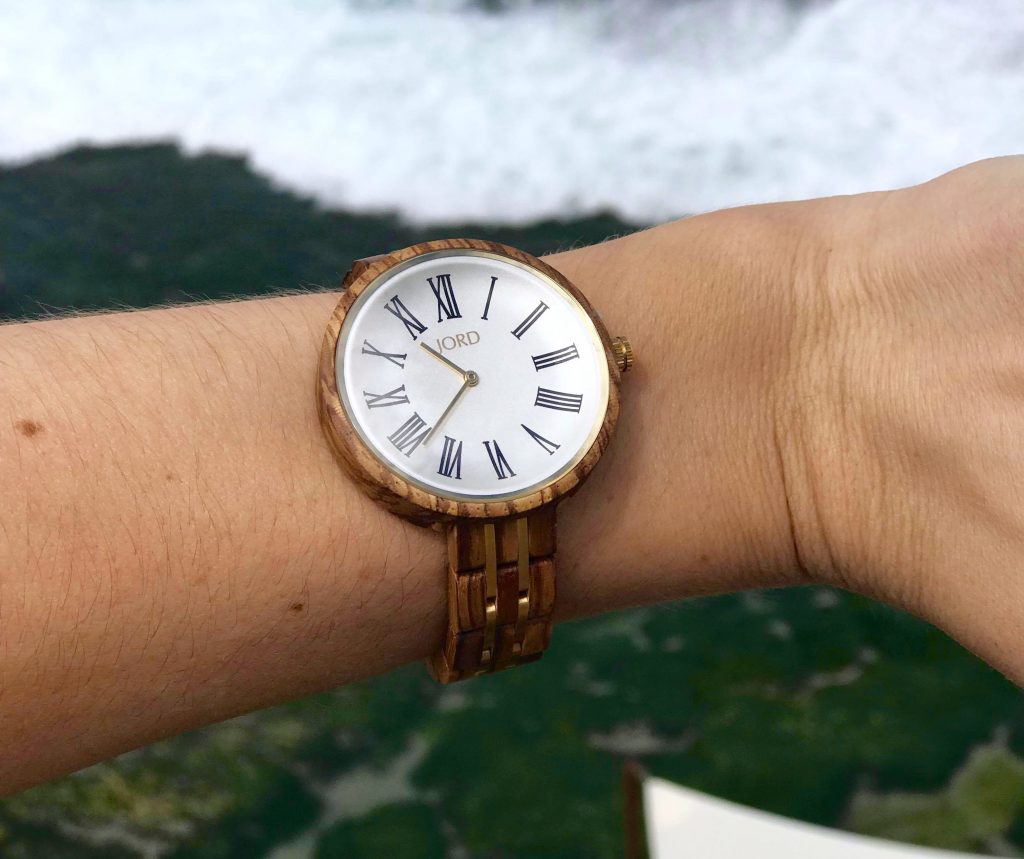 The Cassia Wooden Watch is inspired by Scandinavian street style and because of it's very natural appearance, it essentially goes with any outfit, casual or dressy.  However, if you're looking for something a little different, there are over 30 female watch styles and over 35 men's watch styles to choose from, so like I said before, there's definitely something for everyone!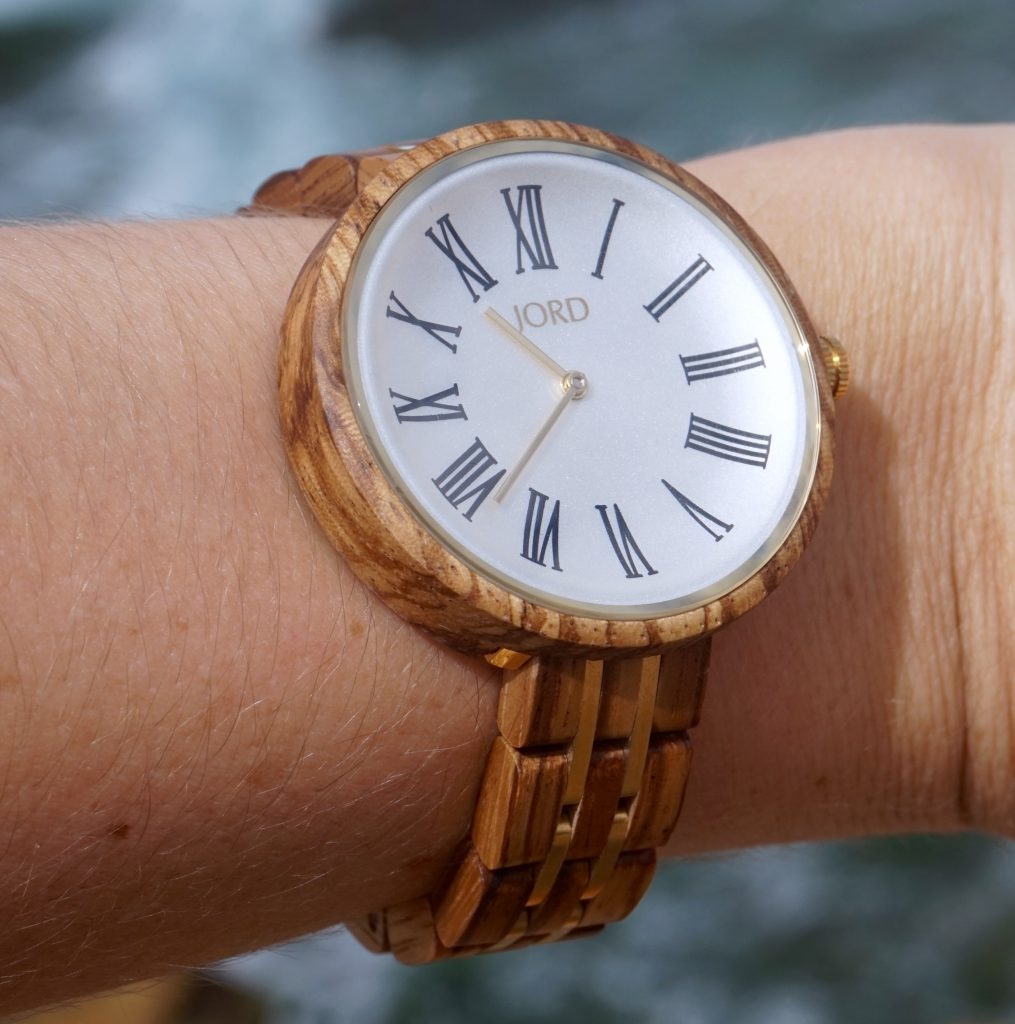 The packaging of the watch is nearly as beautiful as the watch itself. This beautiful, sturdy, wooden box is the perfect home for your watch when you're not wearing it. I love all the features and accessories that come with the watch and the customizable options the company provides such as engraving your own message or initials and sizing your watch for you. The sizing guides were super easy to follow and my watch came fitting my wrist perfectly, which was amazing.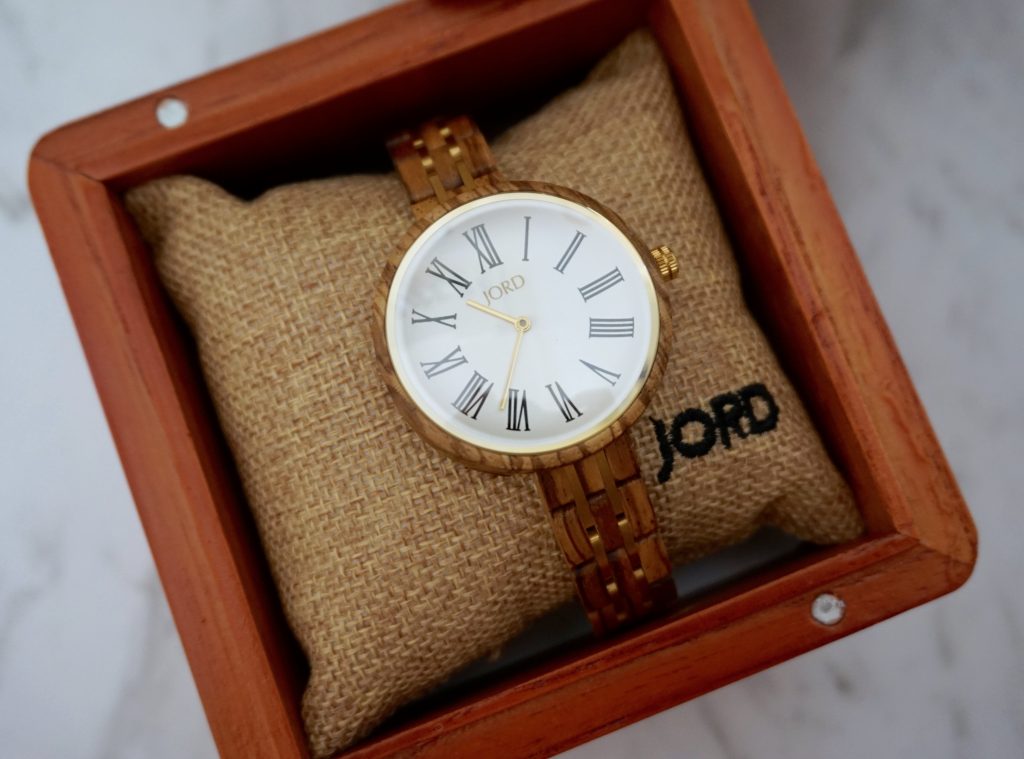 Along with the watch, you'll receive a pillow, cleaner to keep the wood in perfect condition, multiple cleansing cloths, and your extra wooden watch links if you had them size it beforehand.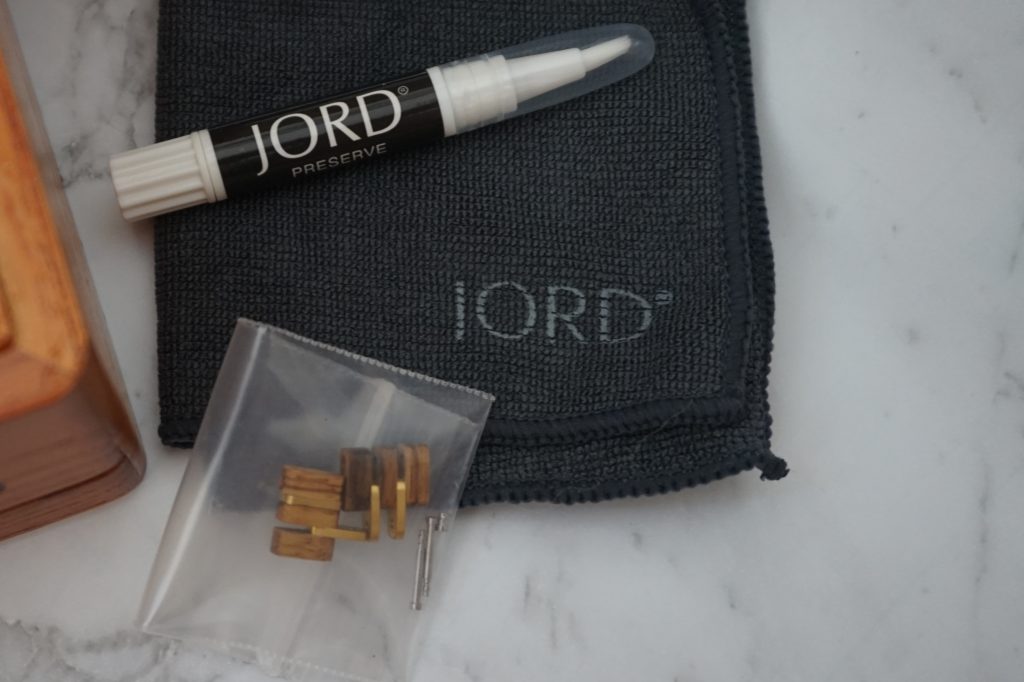 Not only is the wooden box stunning, but it's also extremely practical with a hidden drawer on the bottom of the box where you can store all your watch accessories.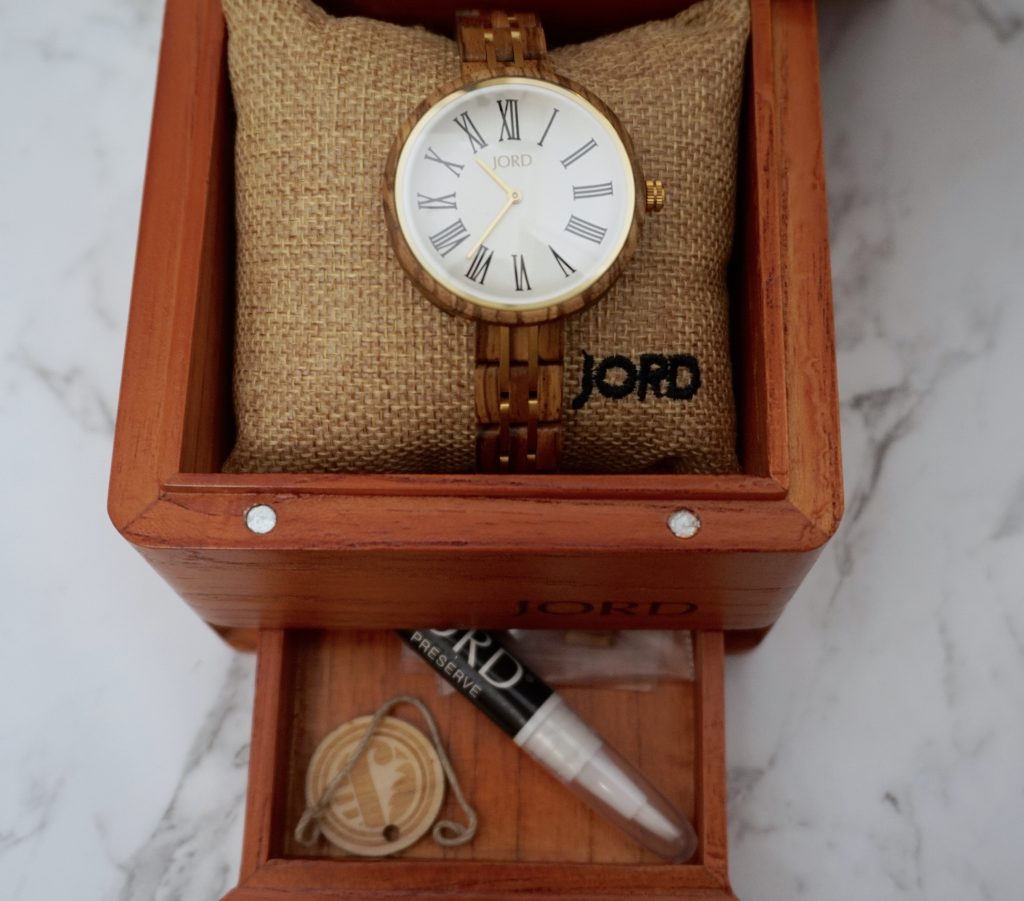 Now that I've raved about this gorgeous wooden watch enough, now you're probably dying to get your hands on one yourself! As I mentioned, Jord was nice enough to host a giveaway for my readers where you can get $100 gift card to pick out the watch of your choice! All you have to do is fill out your name and email and you're all set! You can enter the giveaway by clicking the link here! There will be one winner selected on February 28th, however, everyone who enters will get a code for 10% off their order after the contest is over!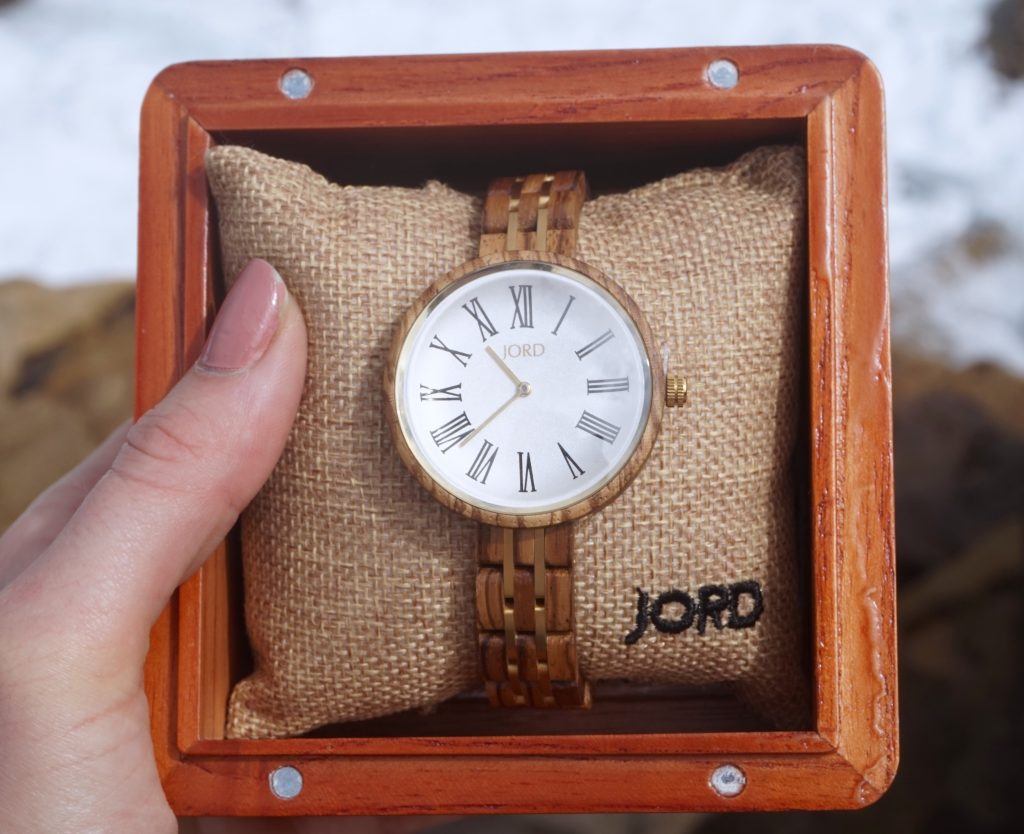 If you can't wait to order your own beautiful wooden watch for yourself or for someone else, you can get $25 off your order instantly when using the code ourwanderingmind25.
I suggest you take a look at all the beautiful watches Jord has on their website. You can check them out here. What's your favorite Jord Wooden Watch? Let me know in the comments down below!
Luxury Wooden Watch