This past Saturday I went to the Cleveland Flea with a couple of my friends. This market happens every year in Downtown Cleveland and has over 170 vendors, most of them are small Ohio businesses. I love supporting local businesses and markets, in general, are so fun, so I was so excited to check out the Cleveland Flea.
The best part was, the Cleveland Flea was literally happening right down the street from my apartment. Although it was a chilly day, we walked to the market and explored the vendors, especially the food vendors.
The overall vibe of the market was insanely bright and cheerful with signs like "live life colorfully," lots of plants and colorful ribbon were displayed throughout the market as well.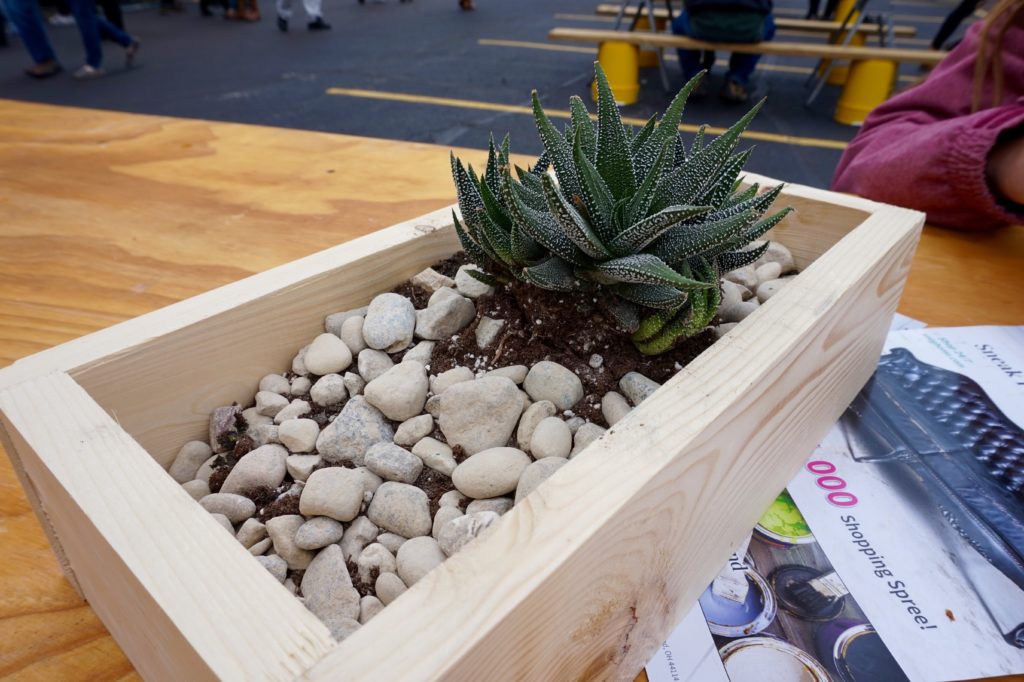 The front section of the market was where all the local businesses had their tents. There was everything from pictures to clothes to plants to the Humane Society. They honestly had something for everyone!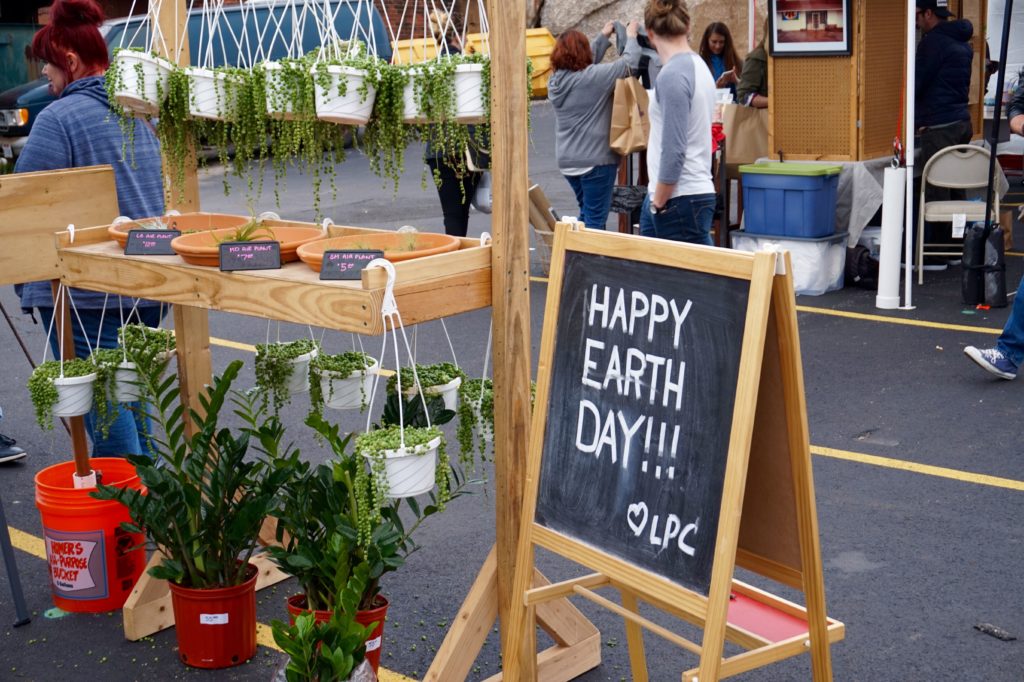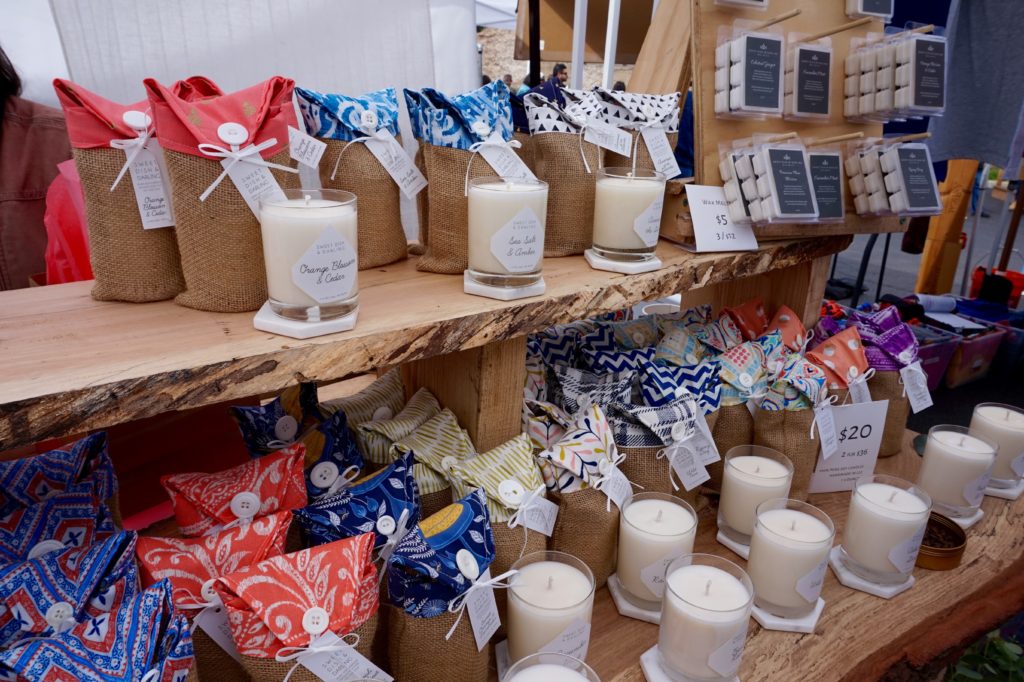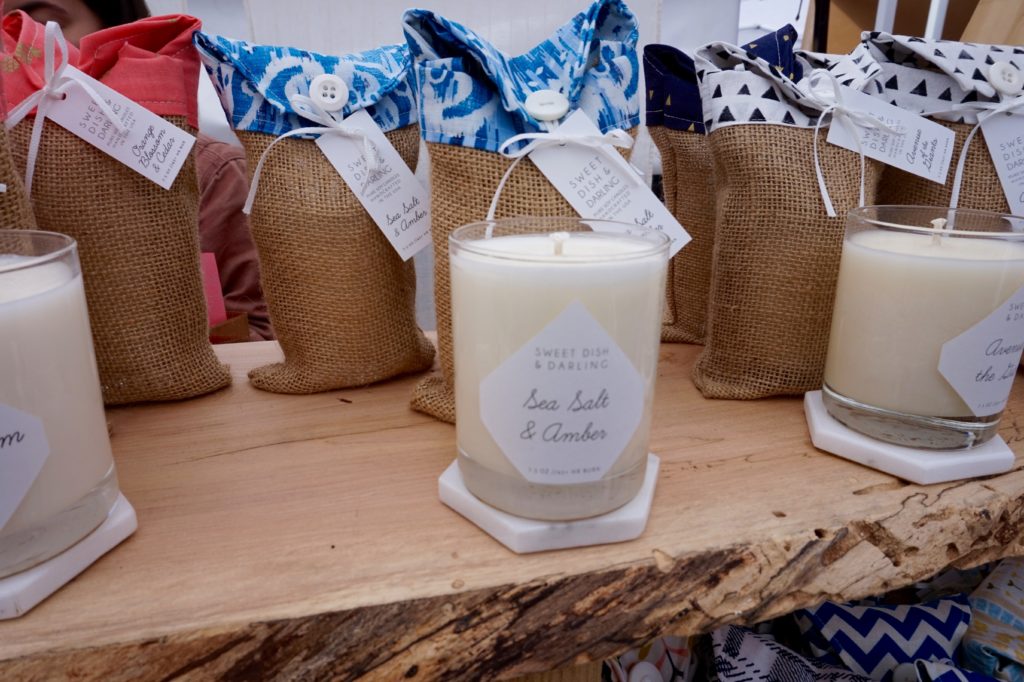 I was instantly drawn to Sweet Dish & Darling Candles by the amazing aroma that was coming from the tent. After smelling all the candles and admiring all the packaging, I decided to pick up one of the Amber and Sea Salt soy candles, that smells exactly like you're at the ocean!
Along with the ocean theme, I picked up a really cute graphic T-shirt that says "Let's go to the ocean." I think that this shirt is really fun and will be perfect to wear….at the ocean! If you haven't checked out my last blog post of my Outfit of the Day featuring one of my favorite graphic T-shirts, make sure to check it out to see how I style them!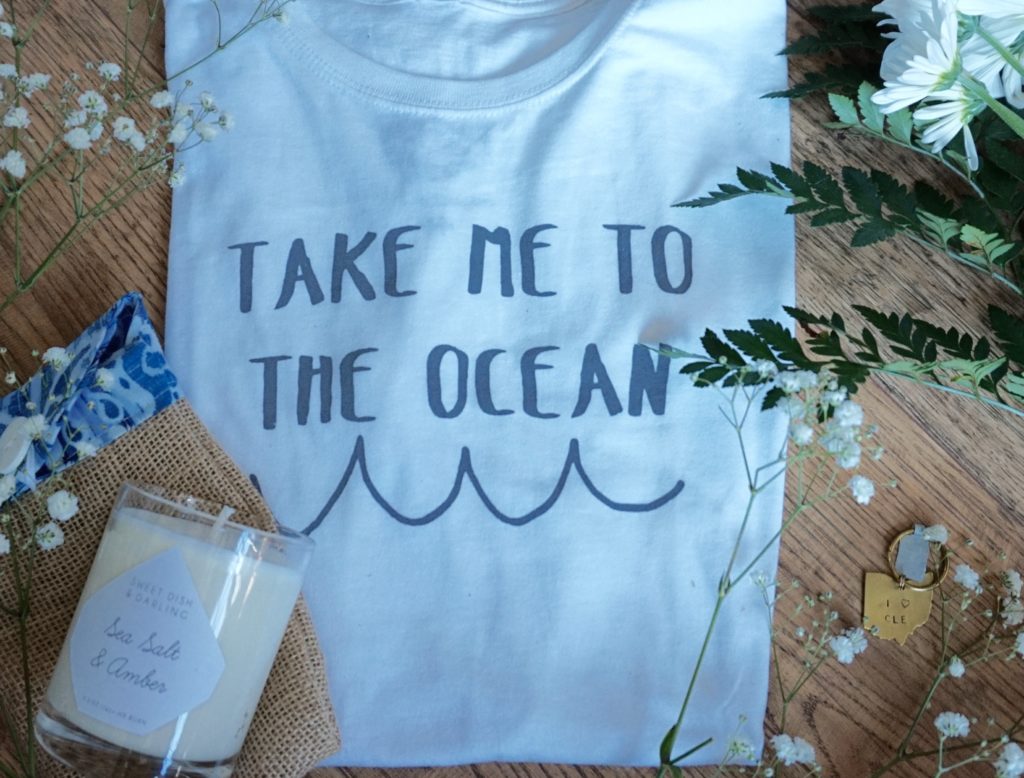 Sadly my time in Cleveland and in Ohio is coming to an end. What better way to remember my time here than to have a handmade metal keychain of the state of Ohio. It's something very personal and unique, but also allows me to have something small with me at almost all times to remember my time here.
Of course, I had to check out the food. In the back of the market, they had a section for the flea market where you able to browse and purchase "antiquey"/flea market items.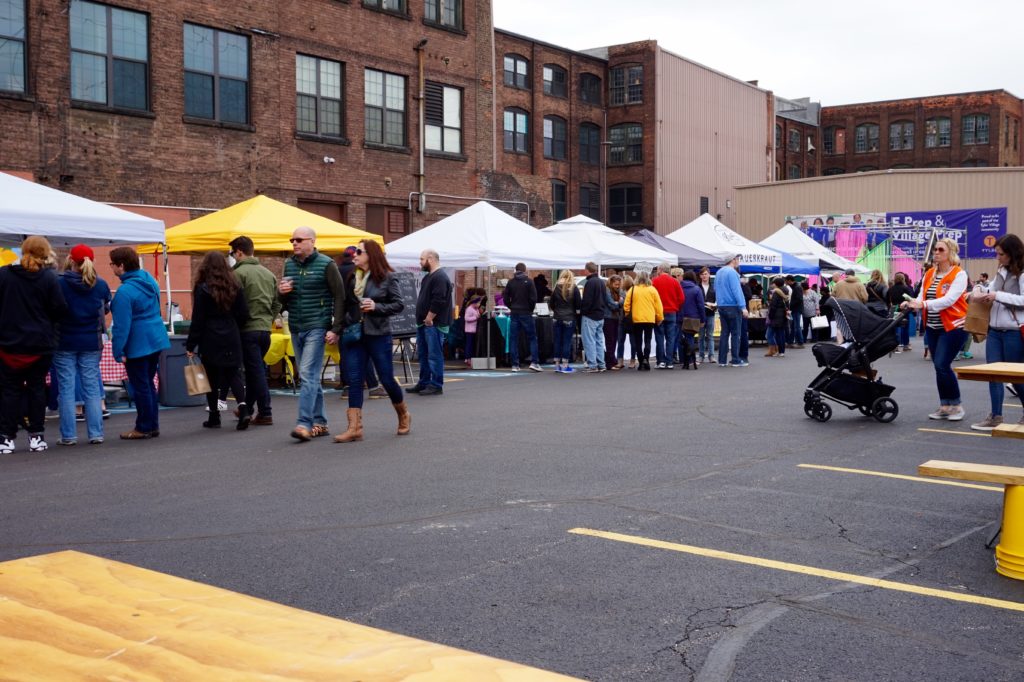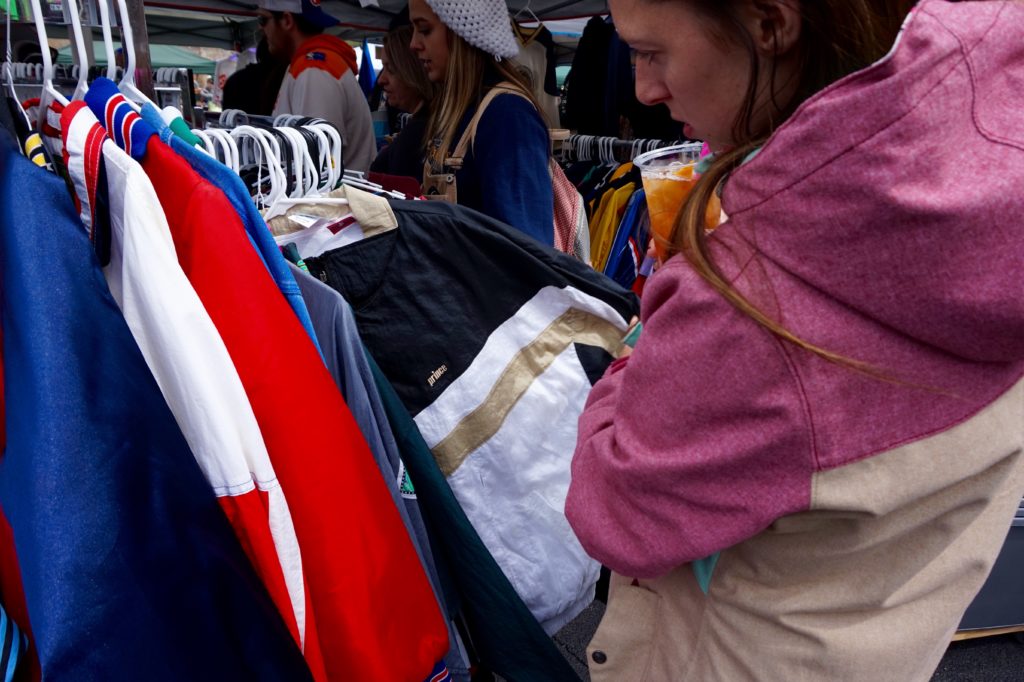 There were many food trucks and food tents along with a bar set up. I opted for the handmade perogies which were of course delicious. However, what stole the show was the handmade lemonade. There were many different flavors and combinations at this stand but I opted for the Blackberry Lemonade which was simply amazing!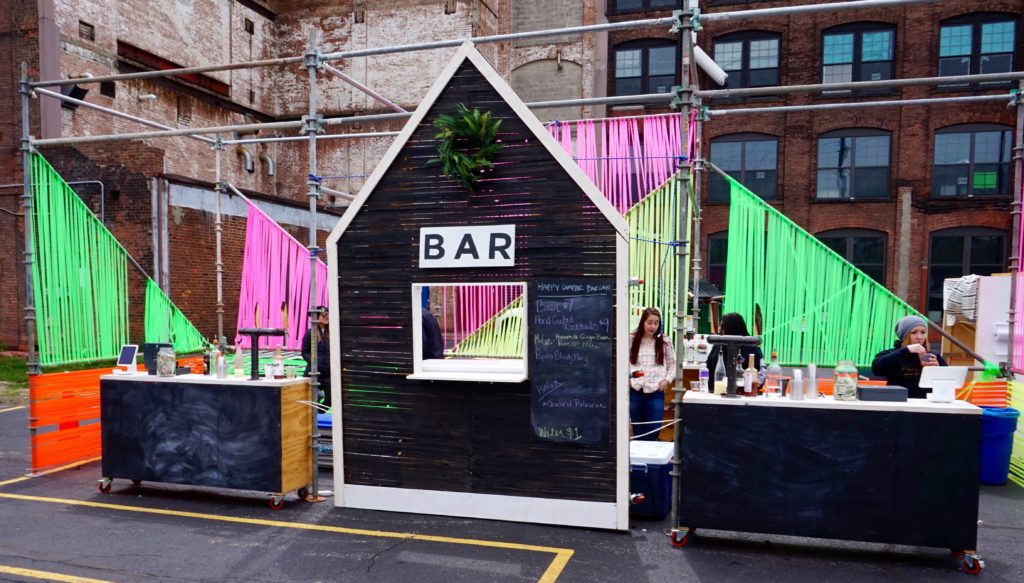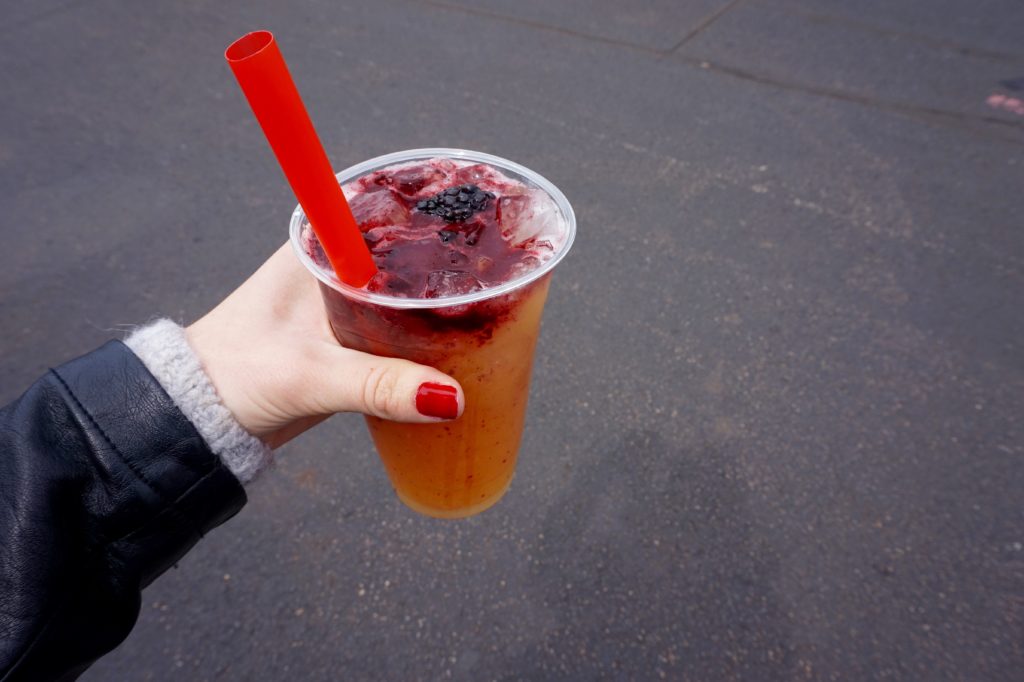 I absolutely loved my time at the Cleveland Flea and I definitely want to make it a point to go out and check out more markets before I leave! Do you like going to flea markets? Let me know in the comments down below!