I've been to Australia a few times now. Although for the most part,  I've only stayed in NSW while visiting, I've seen quite a bit. There is still so much that I want to see, but I'm slowly checking things off my list.
One day, my boyfriend and I decided to check out the Figure 8 Pools, which is about an hour or so South of Sydney. The Figure 8 Pools are known as rock pools by the ocean in the shape of a figure 8s.' They're a very popular spot of tourists, but there's a lot to see along the way that you won't feel like you're at a popular tourist destination.
How To Get There:
To get to the Figure 8 Pools, you have to walk, and for a quite a while. The trail is located in the Royal National Park in Lilyvale. We simply put in the directions on our GPS and we arrived at a parking lot for all the trails in the surrounding area. The parking was about $11 for the whole day. The walk itself is noted to be about three hours return and it was recommended to have water, food, sunscreen, and proper shoes, which I couldn't agree with more!
Three hours may seem like a long time, especially for just looking at some figure 8 pools, however, the walk itself was almost better than the actual pools. Throughout the walk we got to see some beautiful scenery and everything was honestly picture-perfect. If I was to do this again, I would take my time on the walk and make sure to pack a lunch so I could sit down and enjoy all the beautiful views.
Things You Should Know:
Unfortunately since the waves were so big, we weren't really able to see the Figure 8 Pools. That didn't take away any of the beauty of the area though, although if you're really adamant about wanting to see the pools, do you research beforehand and see how the conditions are before heading up. If the waves are really high, you're not recommended to go into the pools. While we were there, there were people who still went in the pools and they ended up getting caught in the wave and washed back, something that I would not recommend doing!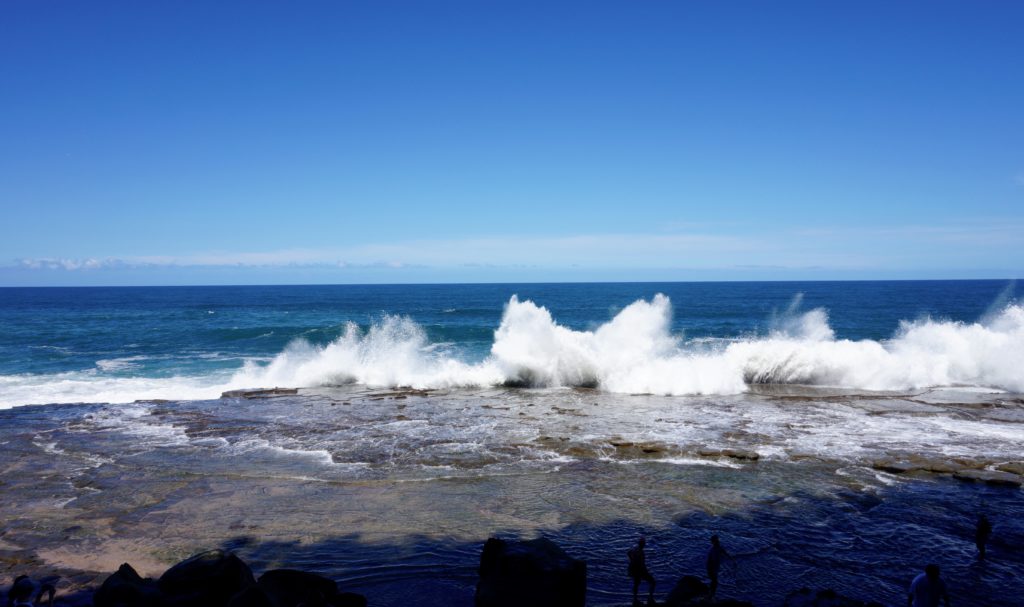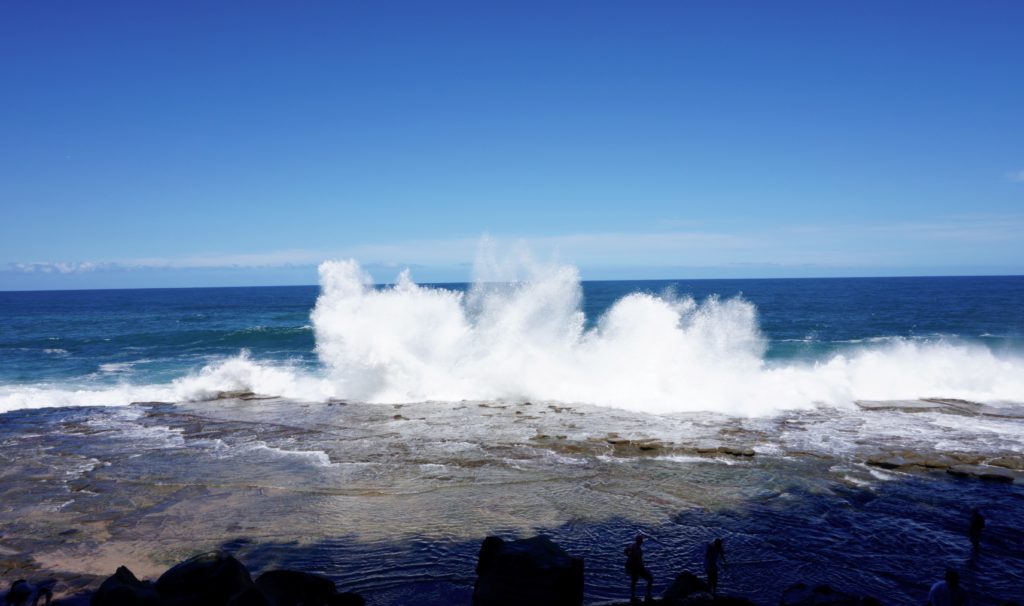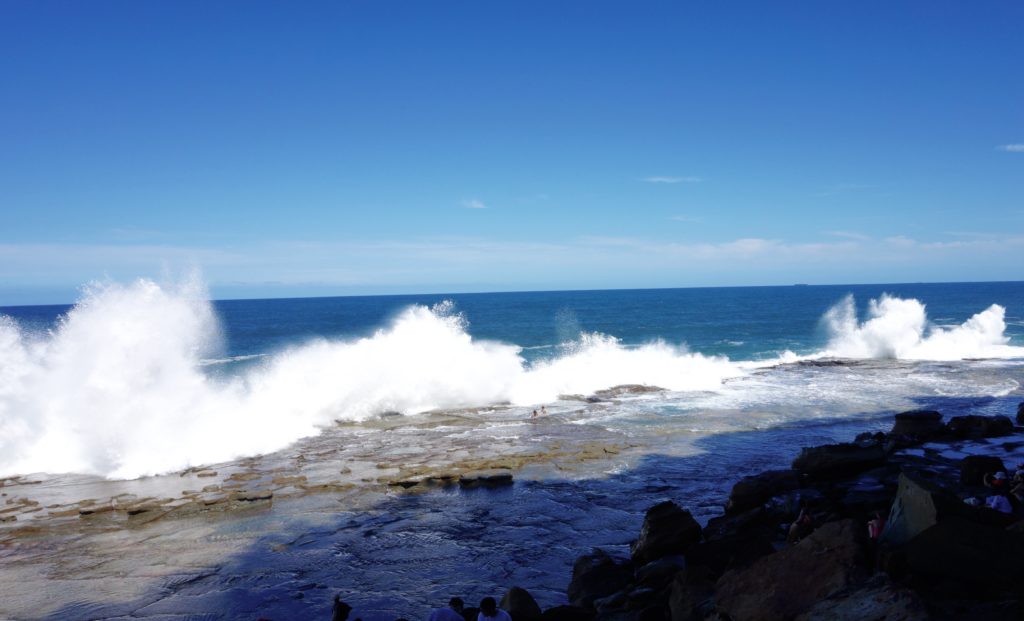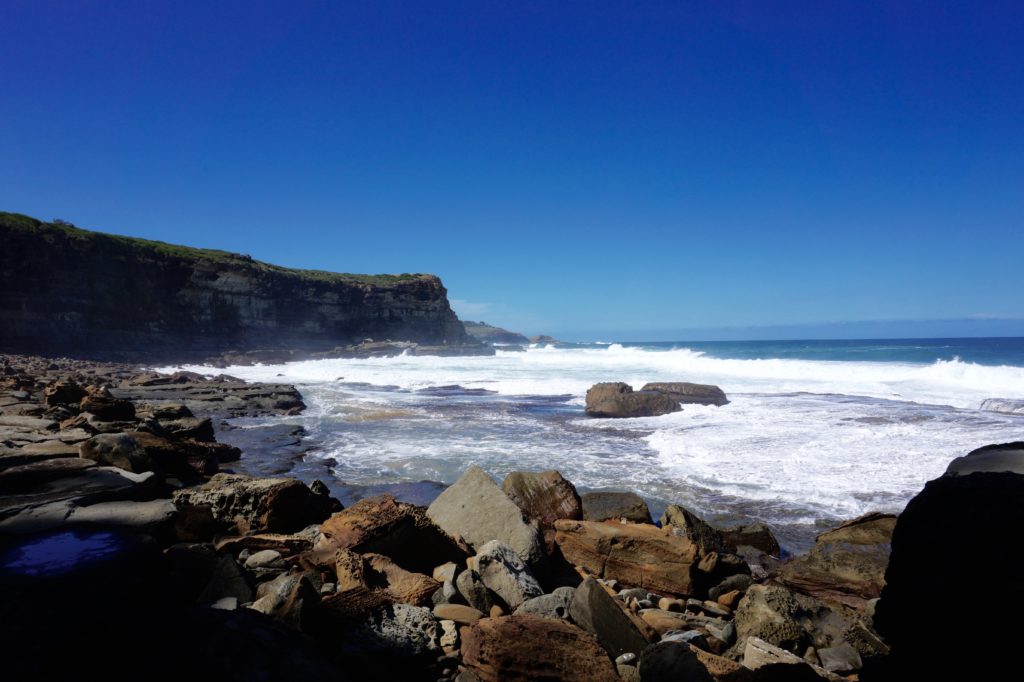 As I mentioned before, make sure you're prepared. Bring plenty of water, sunscreen and a snack. About half of the trail is covered by trees, but the rest of it is out and the open, so on a hot, sunny day, you're bound to get sun burned. Also make sure you have proper footwear. About halfway through the trail, you have to walk on rocks which can be dangerous and also slippery depending on the waves and the weather. Make sure to be extra careful and this walk could be difficult for small children or older individuals.
Overall, this area is beautiful. It's a shame that we didn't get to go into the Figure 8 Pools, but the hike itself was definitely worth it to me. Where in Australia do you want to go? Let me know in the comments down below!