There are so many stunning places around Sydney, Australia. However, a few weeks ago, I visited the Grounds of Alexandria, and if you don't follow me on Instagram, you wouldn't know how life changing this spot in Sydney is.
The Grounds of Alexandria is fittingly located in the town of Alexandria. Alexandria is just a few train stops away from Central and about a 15-minute walk from the station. The Grounds of Alexandria were once a former pie factory, but now the ceiling is gone and what's left is brick walls, a beautiful garden, and delicious food and drinks.
As soon as I entered The Grounds, I felt like I was in Instagram heaven. If you're looking for a beautiful place to catch up with friends, get a delicious meal, but more importantly, get some great photos, the Grounds of Alexandria definitely needs to be a must on your list of places to visit in Sydney.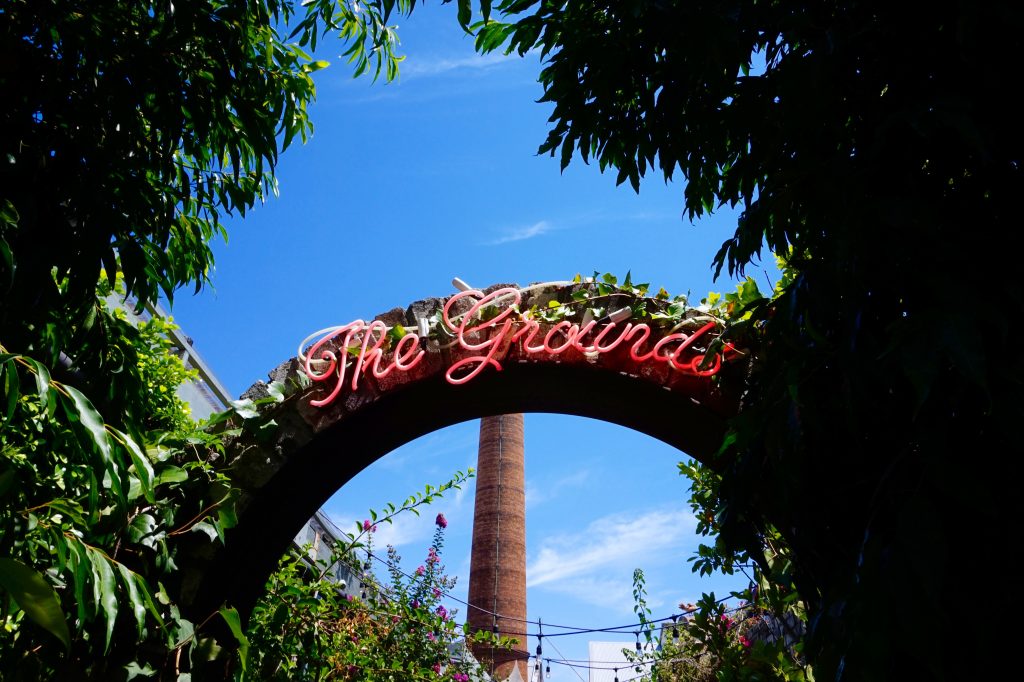 The Food:
Let's start with the food. Not only is the decor aesthetically amazing, but this boho, lively aesthetic also carries on into the food at the Grounds. There are a few different cafe style settings in the area and then a few other to-go style restaurants throughout the Grounds. We decided to get some brunch from The Grounds of the City and instead of waiting for a table inside, we chose to sit in the outdoor area, not only because it was gorgeous, but also it had much better lighting!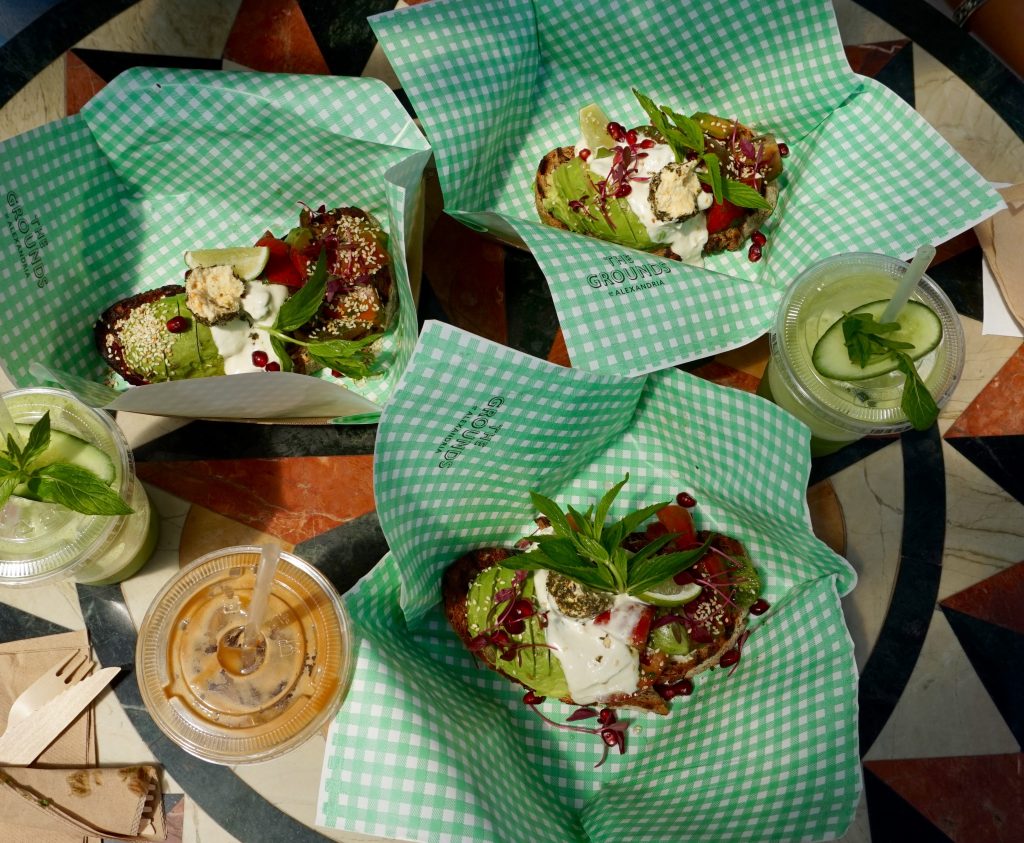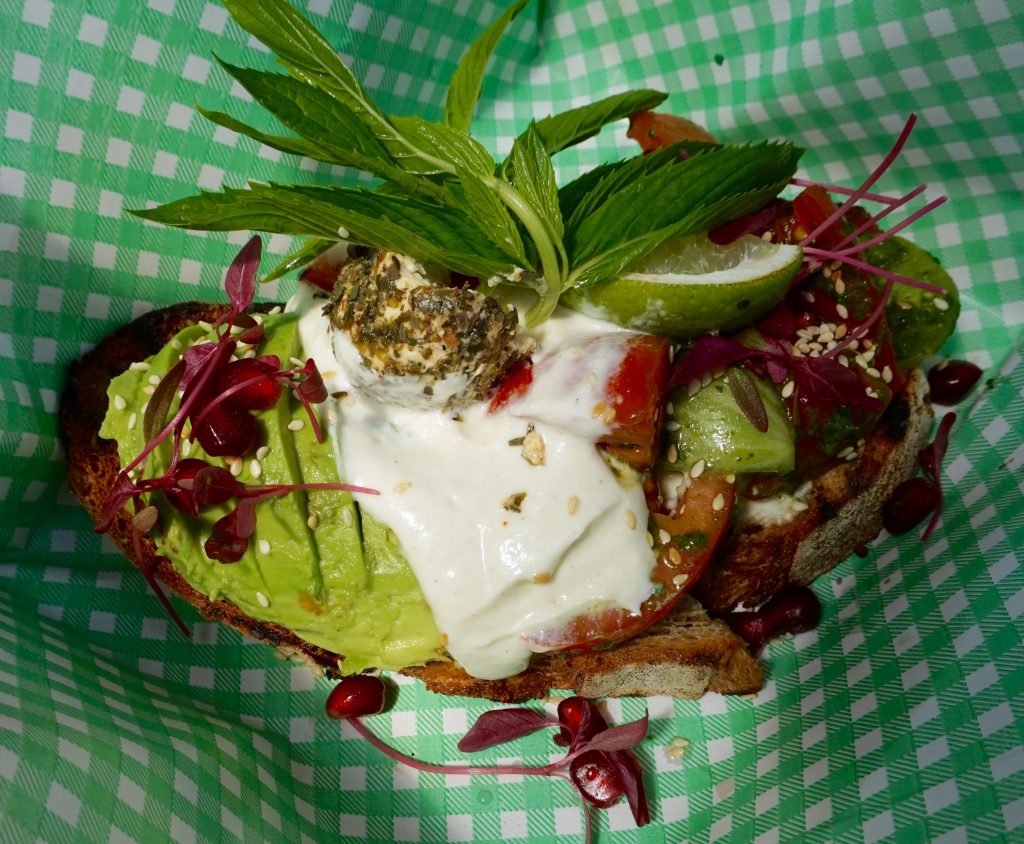 We all got the avocado toast which was amazing along with a few different juices and coffees. All were delicious. If you're looking for beer and cocktails, try The Potting Shed, strictly wanting an amazing coffee and a great catch-up with a friend, try The Cafe. Whatever mood you're in, they have a place for you at the Grounds.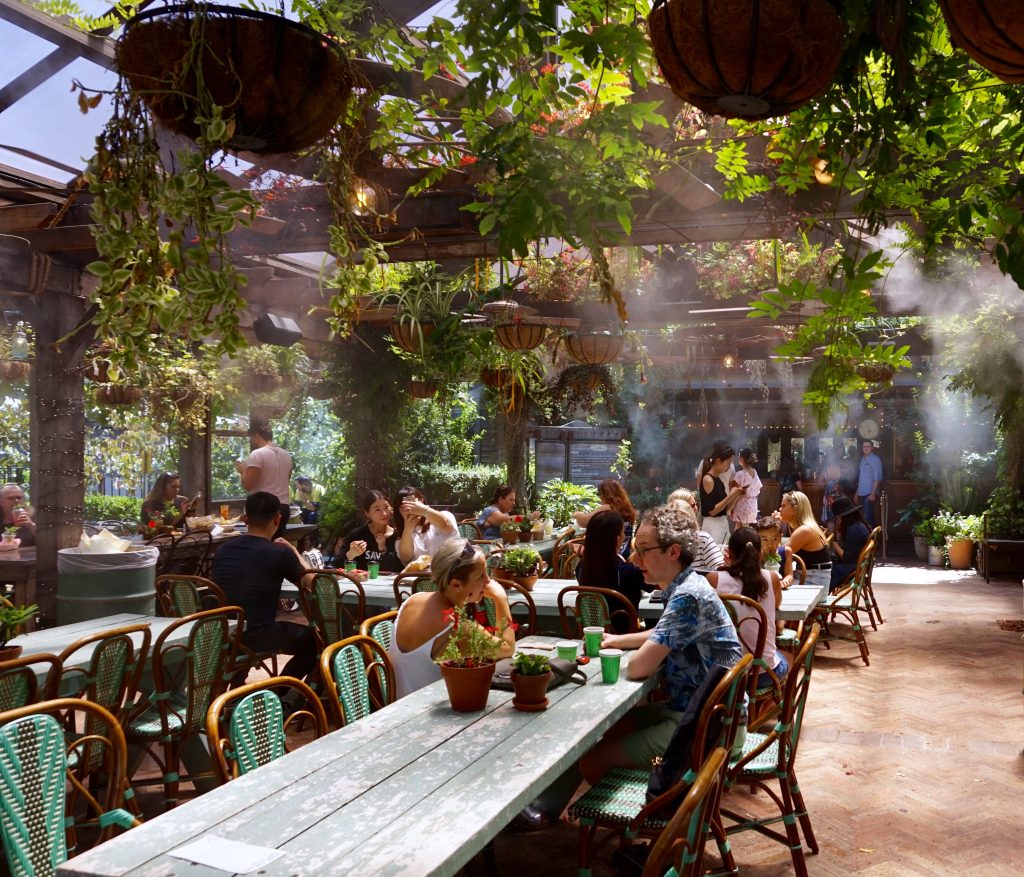 The Stands:
Along with the multiple restaurants throughout the Grounds, there are also multiple stands with a wide range of different options from sweet treats to delicious drinks! It gives the Grounds almost a Farmer's Market type feel, which I absolutely love! If you're in the mood for some dessert after getting a bit to eat, they have tons of amazing baked goods including Nutella filled donuts (yum!)  or if you after a refreshing drink, try some fresh squeezed lemonade.
What To Do:
Surprisingly The Grounds of Alexandria has quite a bit to do, other than just take hundreds of photos. Along with all the restaurants and stands, The Grounds also has a petting zoo with some goats, chickens, and a pig named Kevin Bacon.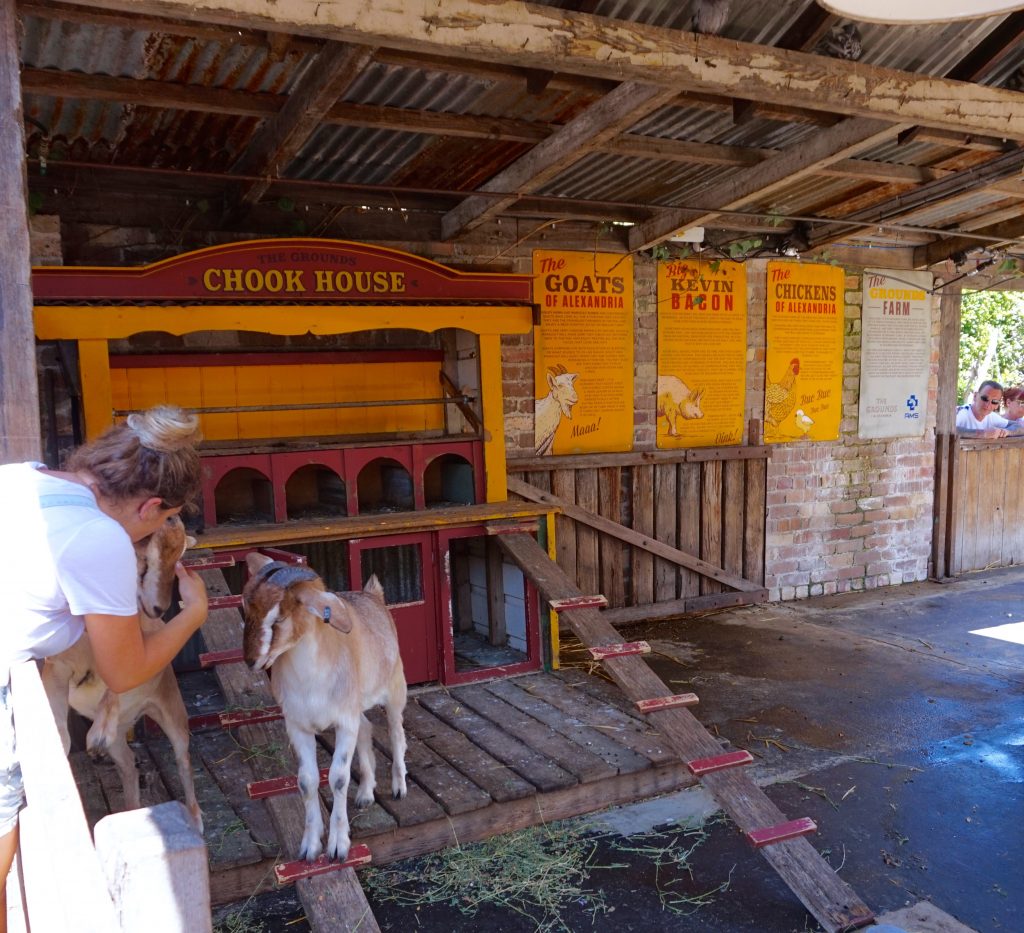 Another one of my favorite spots was the flower shop. Here you'll find some amazing premade bouquets, knick-knacks, tons of girls posing for pictures, and my absolute favorite part, the wall of flowers – where you can pick out different types of flowers and make your own bouquet. I'm seriously a sucker for fresh flowers so I spent way too long at this flower shop!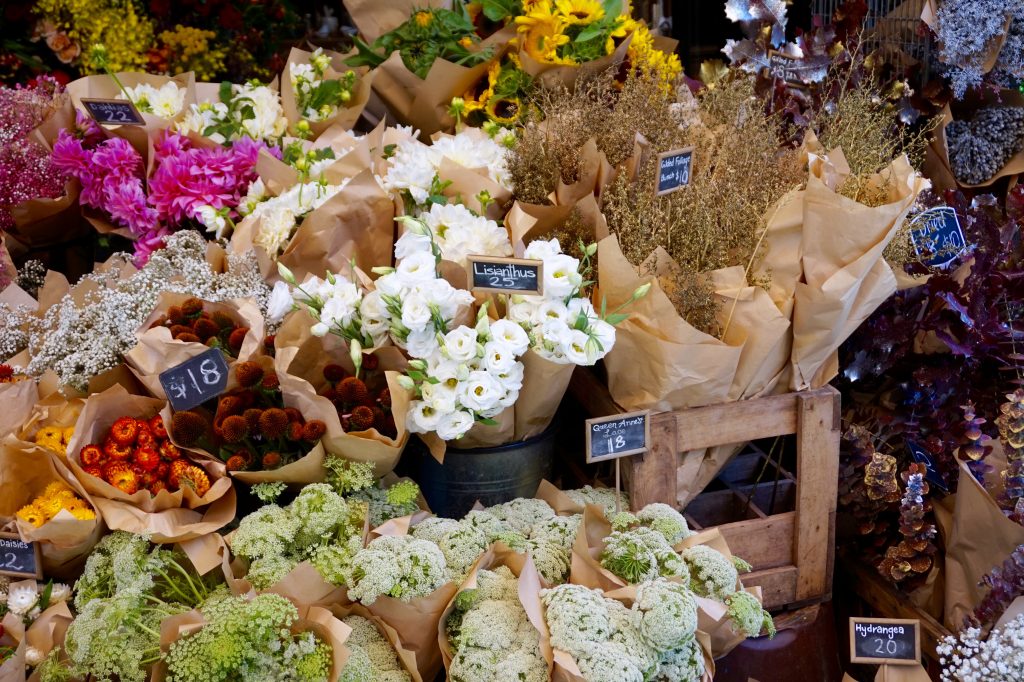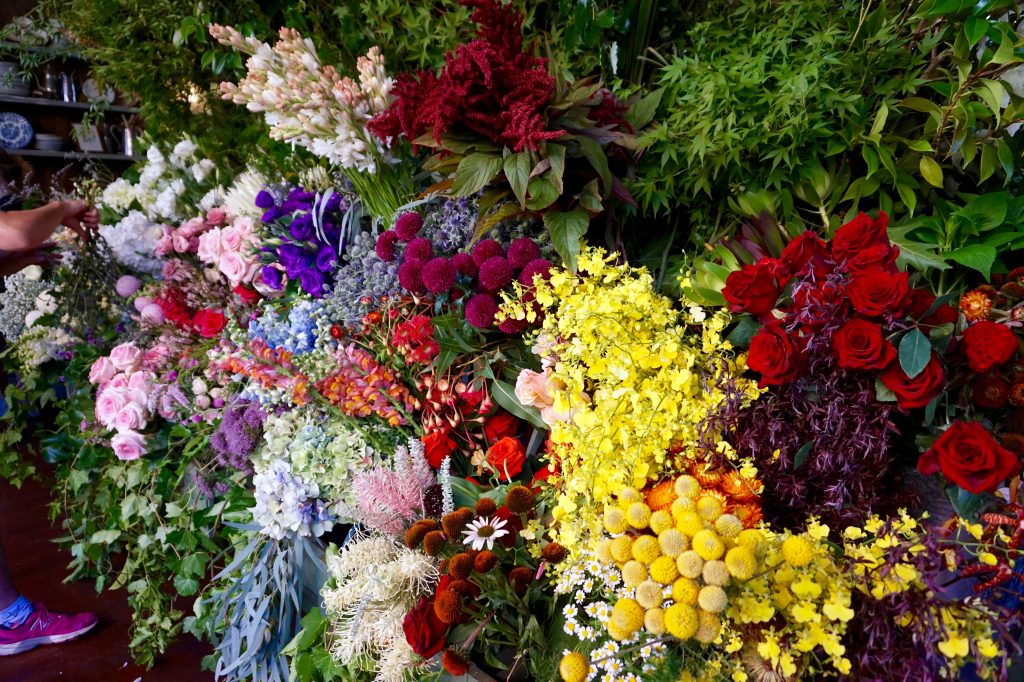 There are so many beautiful hidden gems in the Grounds that I recommend if you have an afternoon off, find a hidden spot and bring a book. Grab a cup of coffee, a Nutella filled donut, and absorb yourself into a great book. Even though The Grounds can get super busy, there are so many different spots throughout the area that you'll feel like you're in your own world.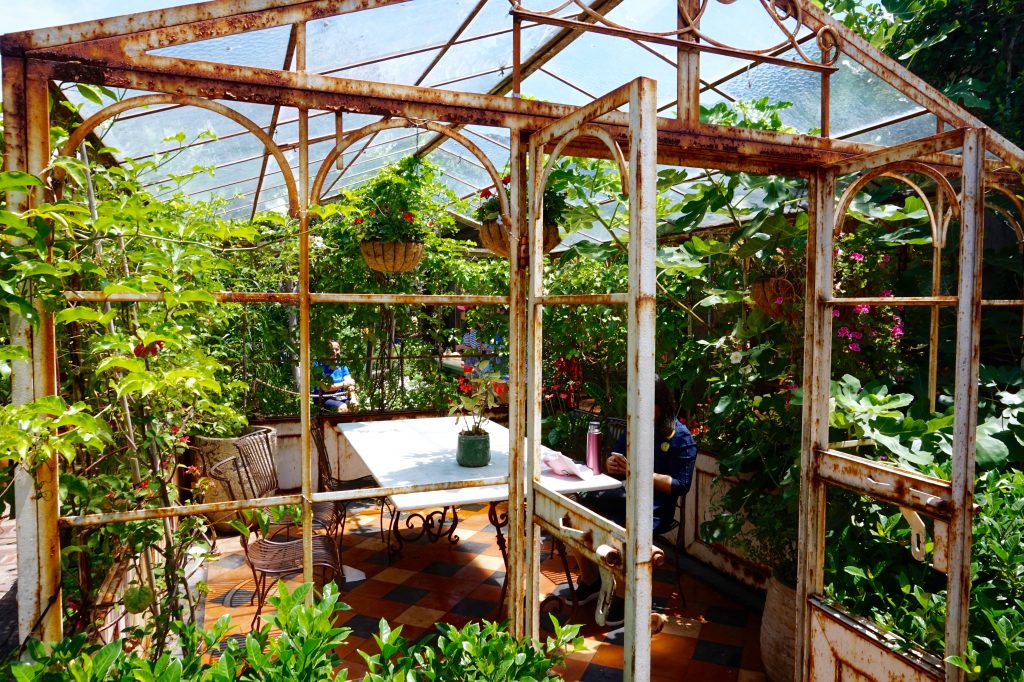 Lastly, since this place is extremely beautiful, it can get pretty busy on the weekends. However, weekend nights they have live bands place throughout The Grounds so the busy crowds would definitely be worth it!
If you're looking to visit The Grounds of Alexandria when it's a little less busy, I recommend going Mid-week in the middle of the day. That's what we did and we didn't find it too busy at all! Afterall, we were still able to get tons of Instagram photos regardless!
However, if you don't mind the crowds, the Grounds always have tons of events and workshops going on throughout the year such as coffee workshops, cake decorating and styling classes, which is definitely something I would love to do in the future!
If you haven't checked out any of my other Sydney guides, definitely do so! As I mentioned, Sydney has so many beautiful places in the surrounding areas. My most recent travel guide for Australia was for Newcastle, but also my posts on Figure 8 Pools and 6 Breathtaking Places Around Byron Bay were some of my favorite spots around in NSW as well.
I hope you plan to make your way to The Grounds of Alexandria and take in all of its beauty! What's the most beautifully aesthetic place or restaurant you've ever been? Let me know in the comments down below!