Seminyak, less than twenty minutes from the nightclub central of Bali, Kuta, is a perfect combination of entertainment and relaxation. Here we found ourselves constantly having something to do (and eat!) while still finding an abundance of time to sit back and relax!
Where We Stayed:
The Sanyas Suite: We had our own private villa, along with our own private pool, kitchen, beautiful bed, and even more amazing outdoor bathroom. I booked on Travelocity where I got a much better deal than from the actual website. Aside from the room being so dreamy, the staff here was so welcoming and we were about a 15 minute walk from Seminyak Square or the beach! However, they did have a complimentary driver that dropped us off practically anywhere we wanted in Seminyak. With the beautiful room, lovely staff, and the convenient location, I would definitely stay here again.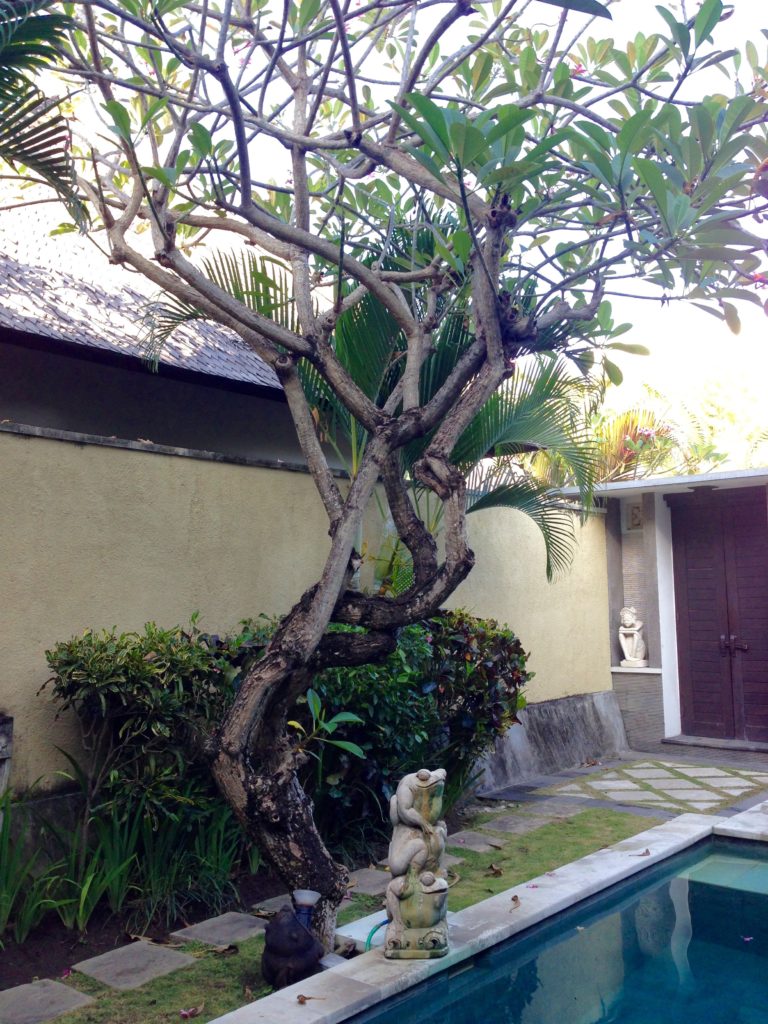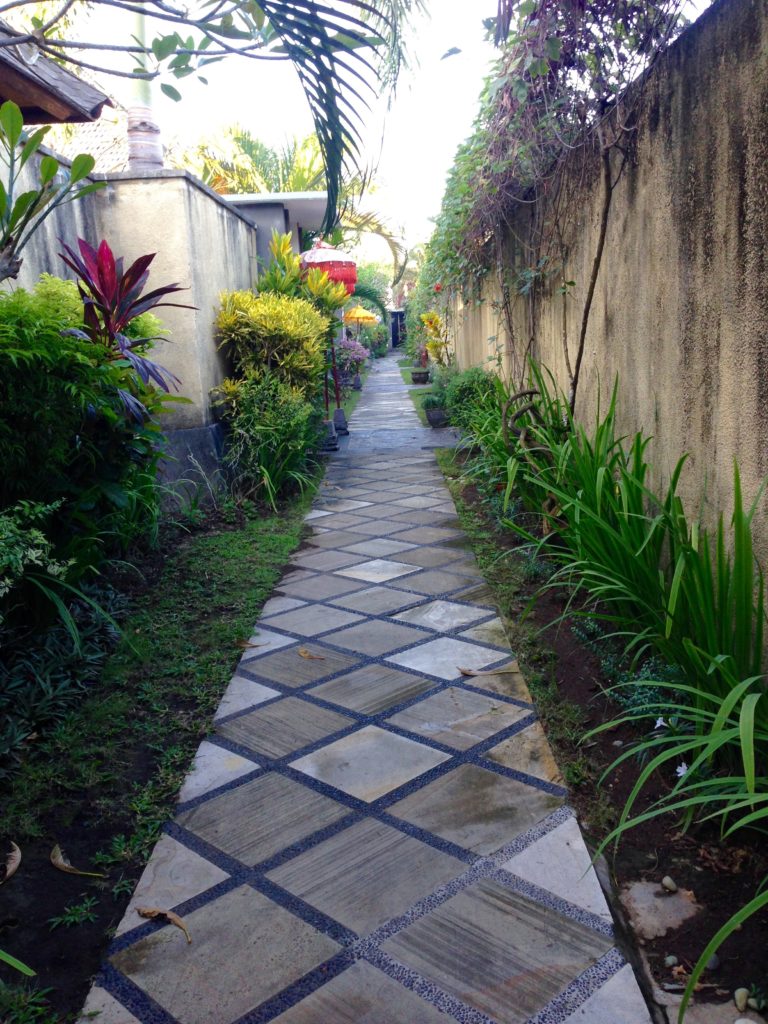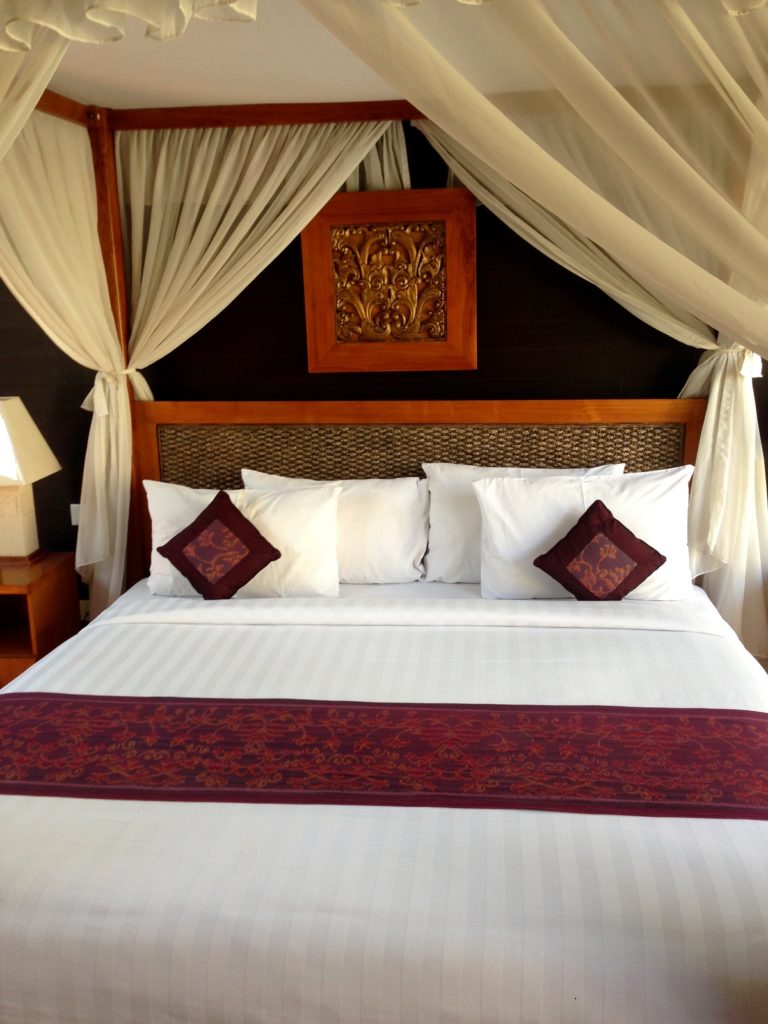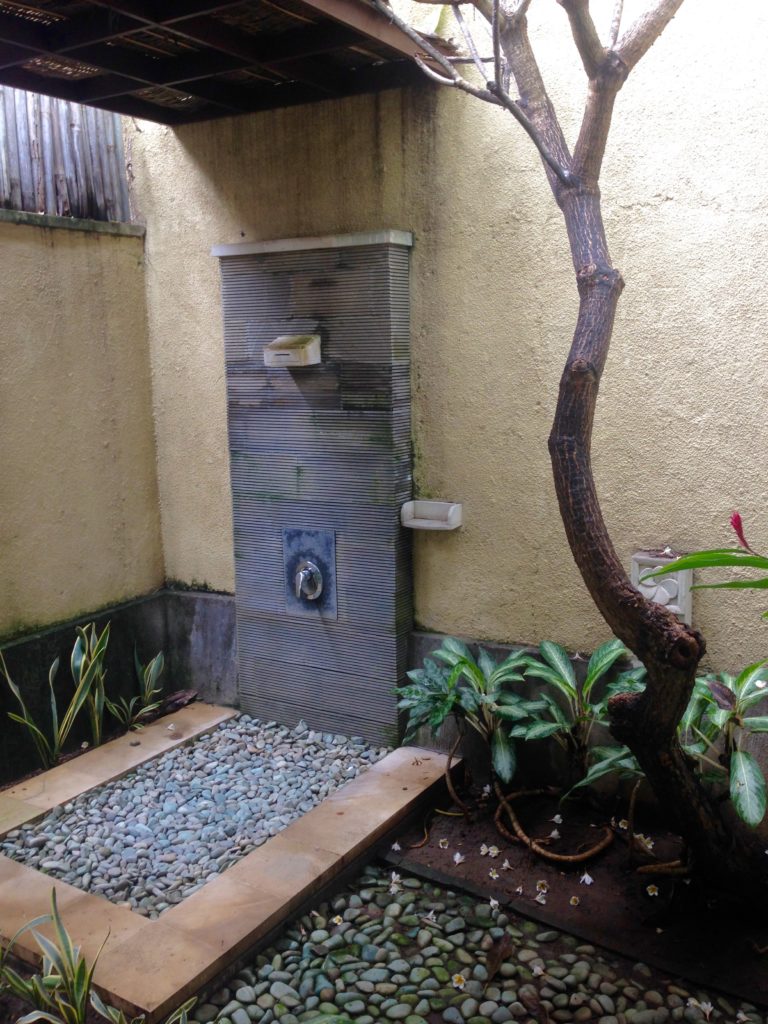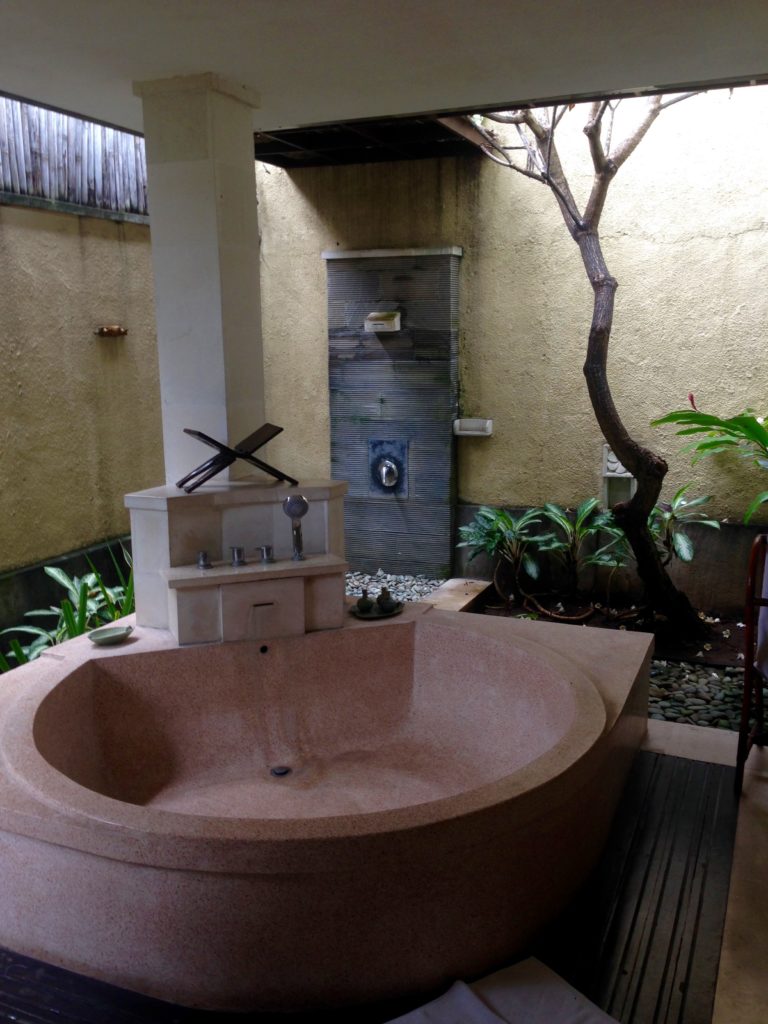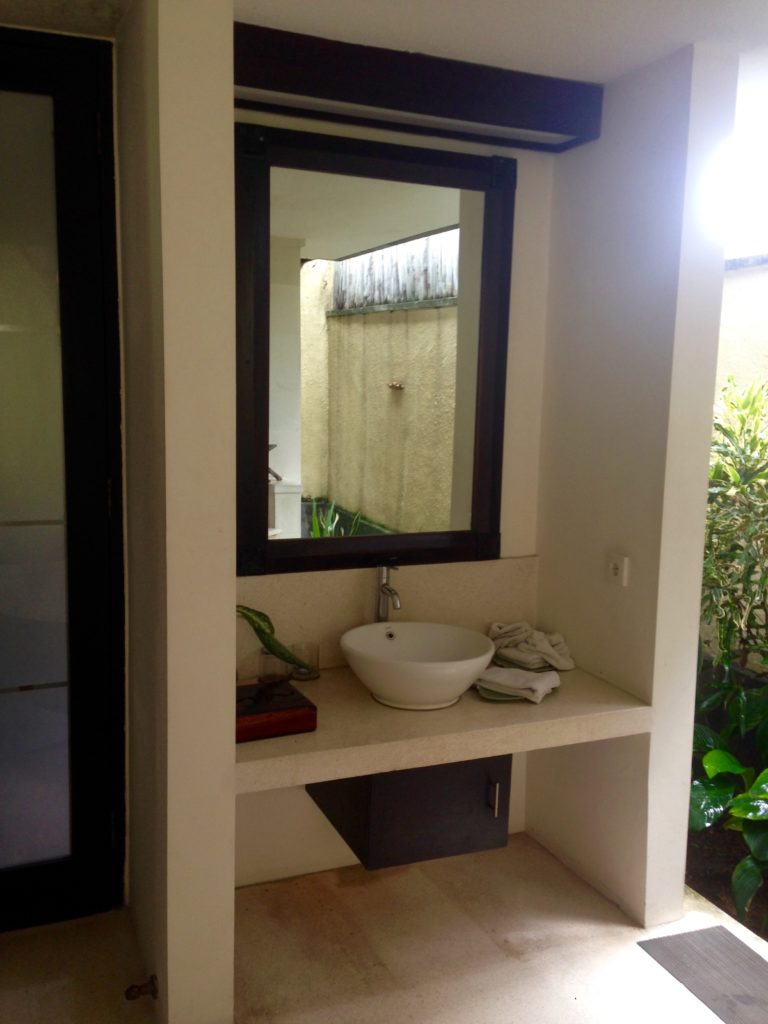 Where We Ate:
The Sanyas Suite: Each morning we would have our breakfast here since it's complimentary (but also so delicious). There were a couple of time however that we were wiped out from our day adventures (and the heat) and decided to get a meal or two in the comfort of our villa!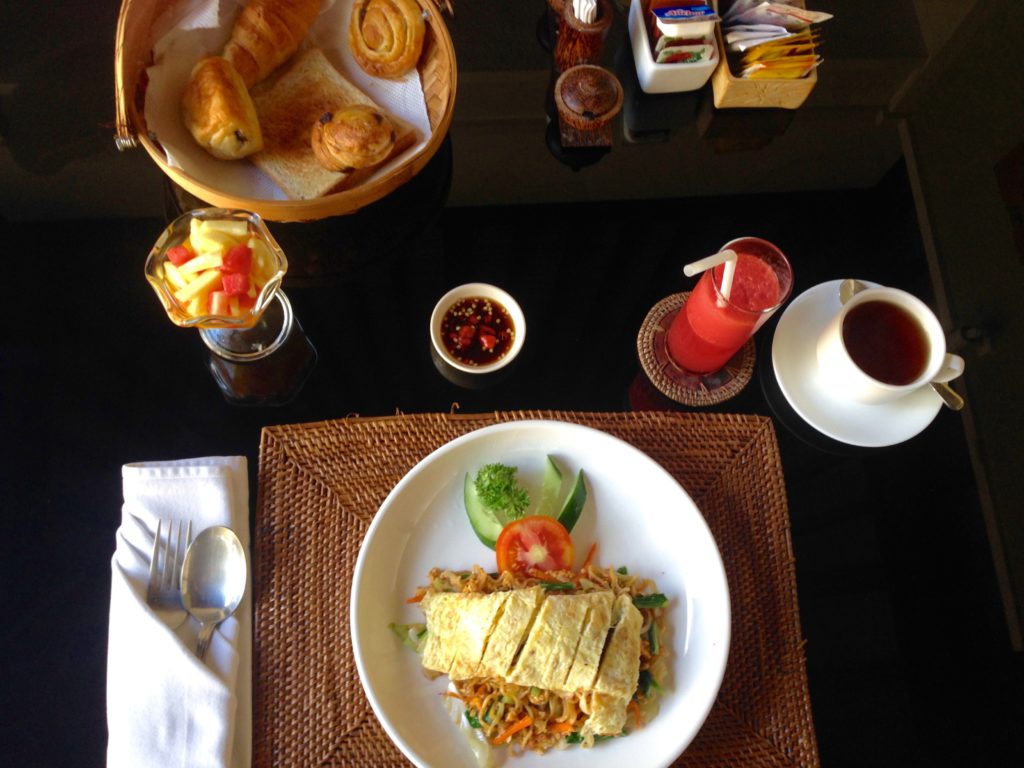 Cafe Bali: I loved this place. If you're with picky eaters, or have no idea what you're in the mood for, this is the place for you! They have such a large variety of a menu and everything looks so good. The prices were very well priced and the food was delicious.
Ling-Ling's: This was the first restaurant we ate out at..since it was right down the street from our villa and it set the bar very high! The atmosphere, the presentation of the food, and the food itself was great! I got some tacos, a piña colada (in a pineapple of course) and the Kimchi Fries which we couldn't stop obsessing of how good they were! 
Seminyak Square: There are so many different types of food in Bali. Instead of having a sit down meal at every restaurant, we went around the area and tried different drinks and small meals or appetizers at different restaurants to get a sampling of all they had to offer!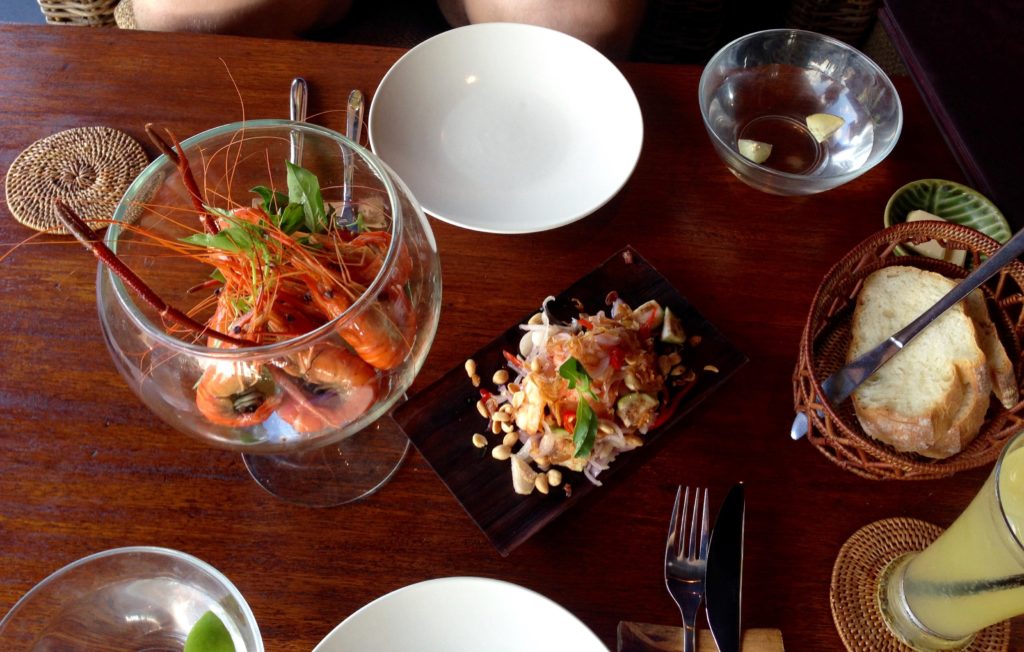 What We Did:
Relaxed At Our Villa: It's not everyday that we get to stay at such a beautiful, luxurious place, especially on a college budget! We spent the first half of our trip in Seminyak very relaxed and with a "go with the flow" type of attitude. We didn't really set a schedule on where we needed to be and when, but instead, we decided what we wanted to do for the day that morning and took our time getting ready. We hung out in bed, swam in our pool, walked around the area surrounding our villa, and it was really great.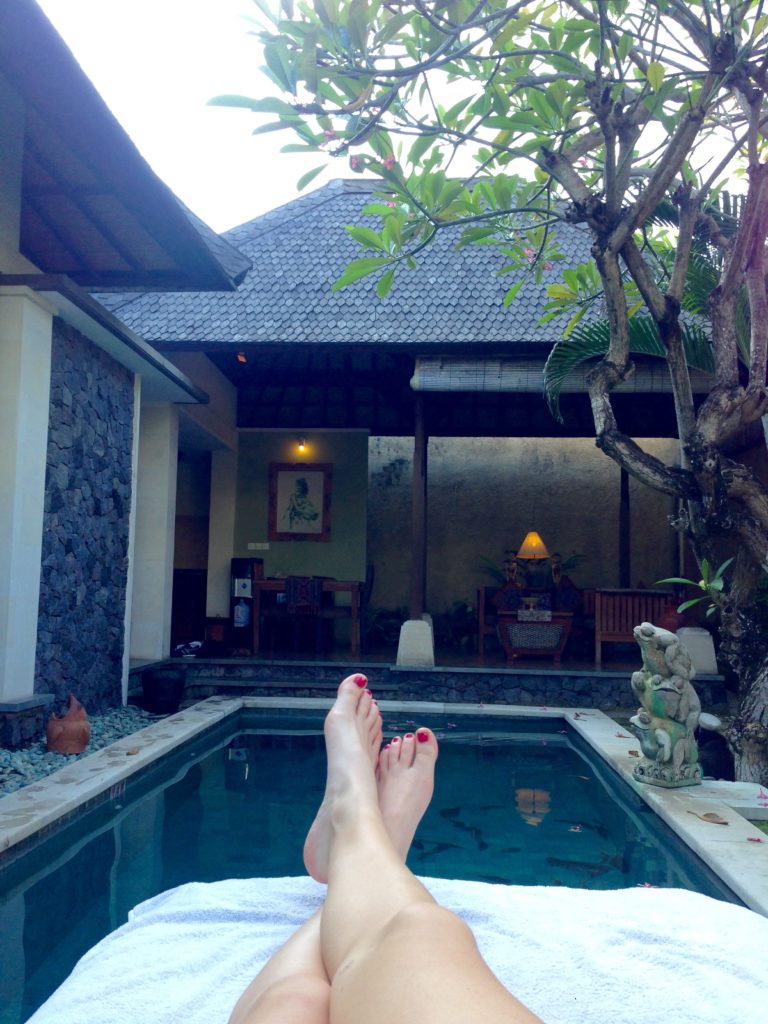 Massages: We were told before we went that massages are incredibly cheap in Bali, and they very much are! While walking around town, we saw that the average price for an hour massage was about 70,000-100,000 IDR. We passed Olivia's Spa (perfect name!) and saw the price of 50,000 IDR (under $5 USD)  and knew we couldn't say no! I decided to get a 45 minute full body massage (which felt amazing) and squeezed in a pedicure while my boyfriend finished up his 1 hour one. 
Markets: There are a lot of markets here and there around Seminyak and Seminyak Square. We hadn't really practiced our bartering skills, so we didn't end up getting all that much and we also knew that we were going to go to the Ubud markets in a few days anyways. That didn't really stop us from picking up some rompers, dresses, tanks, and sunglasses at crazy low prices!
Seminyak Beach: We took a 15 minute walk from our villa and ended up at the beach, which was beautiful. We didn't bring our bathing suits, because we were just planning on walking along the beach, getting a drink, and enjoying the view. After feeling the water, which was as warm as bath water, I wish that we had brought bathing suits to swim. The water was clear and wide, they did however only have certain areas where you were allowed to swim due to currents and dangerous conditions which are marked with flags.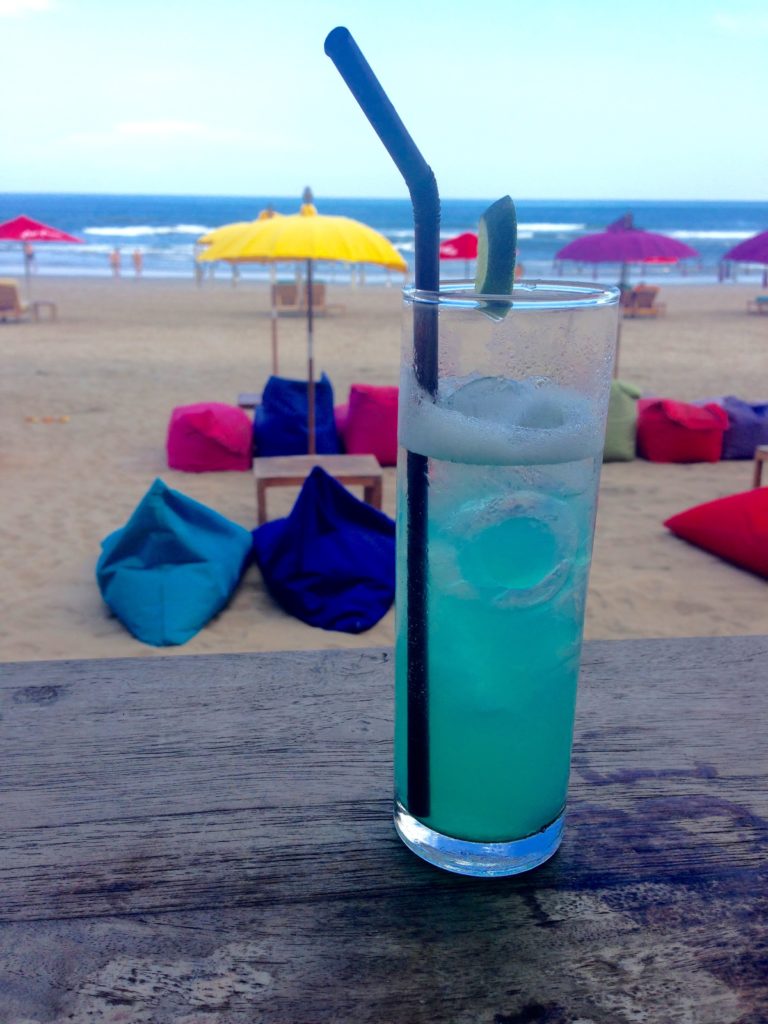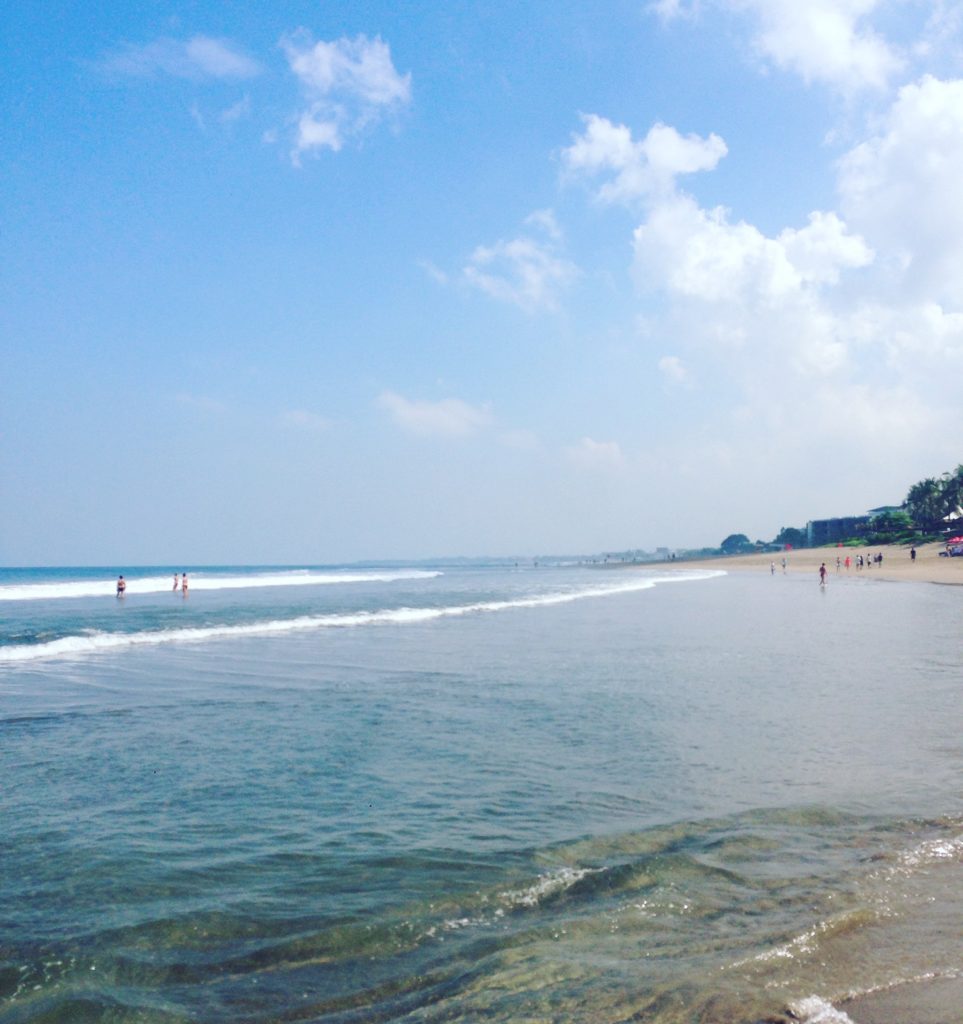 Seminyak Square: This area is the center of the town. We got dropped off here multiple times with no plan and were entertained for hours with shopping, both retailers and markets, and the endless number of restaurants and bars nearby!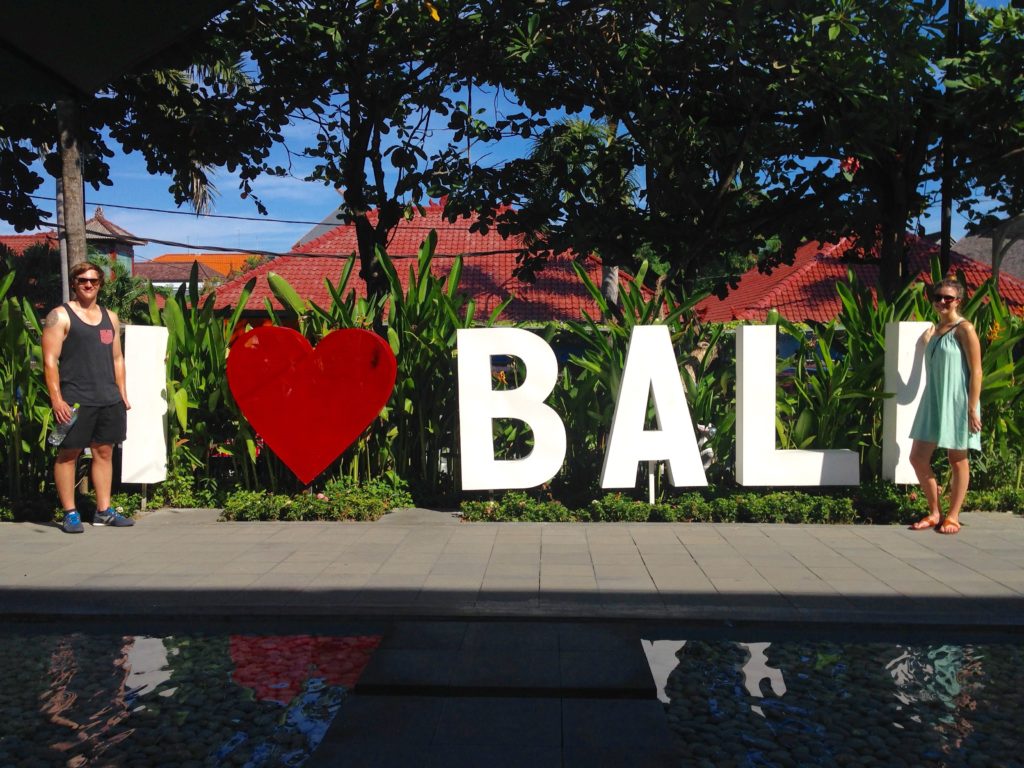 How We Got Around:
Taxis: Taxis are incredibly cheap in Seminyak. You should be able to travel anywhere in the town and it shouldn't cost you more than 50,000 IDR (a little under $5 USD). There was one day that we took a cab, stopped at a grocery store, shopped around, got back into the same cab, sat in traffic for about 15-20 minutes, and our total was still under 60,000 IDR! Make sure that when you get into a taxi, to ask them if they're using a meter, some drivers will try to get away without using one and charging you more. 
Hired a Driver: We didn't know what the taxi situation was going to be like when we arrived at the airport so I booked a driver off Travelocity which was from the baliKU Tours & Travel company. Our flight ended up being 3 hours delayed and we were unable to contact the company. Luckily the company kept up to date with our flight schedule and were there waiting for us with a sign with our names on it when we finally arrived. The ride was about 45 minutes to our villa and cost us a set fair of $17 USD total.
If you're looking for a nice area to relax and enjoy a little shopping and the beach on the side, Seminyak is definitely the place for you. It's conveniently located close enough to be able to take day trips just about anywhere and has enough to entertain you for a week in the town itself! Everything about our time in Seminyak was perfect and I can't wait to go back!