The utilitarian trend is being seen all over the runway with designers like Celine, Chloe, Stella McCartney, and Balenciaga. This trend is definitely going to be a must have for this upcoming Spring season. Although most of their looks incorporated a lot of khaki, I decided to do a little twist and incorporate the utilitarian trend with one of my favorite pieces in my wardrobe; my olive-green military jacket.
After searching for affordable overalls for a while now, I knew that as soon as I purchased these ones from H&M, I needed to include them in an Outfit of the Day post and something that would compliment my jacket perfectly. Even though I plan to mostly wear them during the warmer months, I feel like they're definitely a versatile item that can be incorporated in the cooler months as well.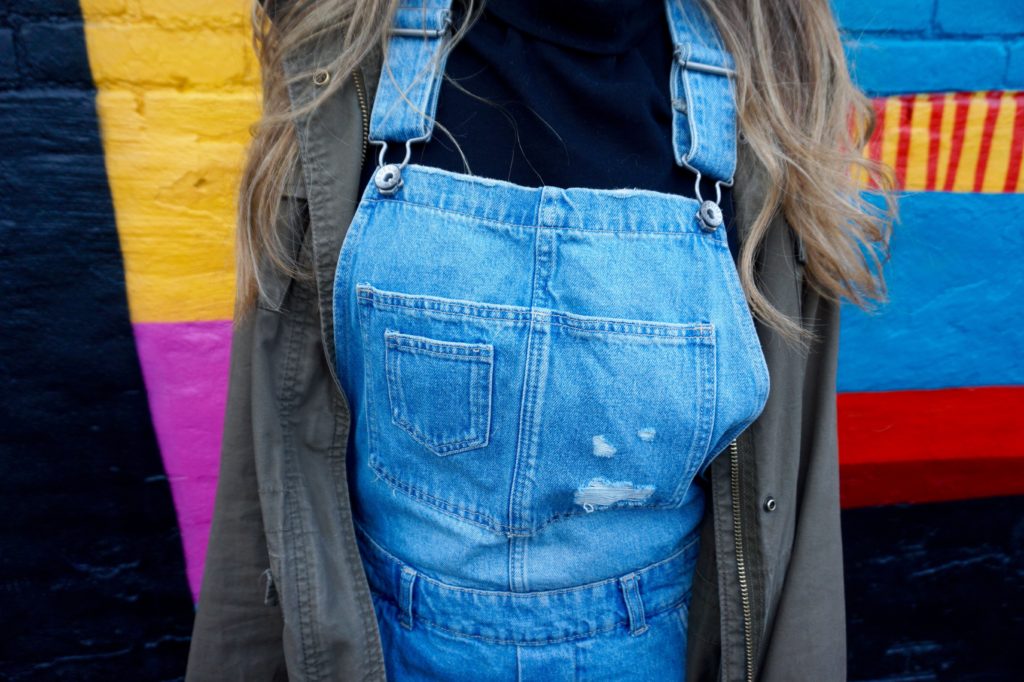 The overalls are a medium wash. This makes it extremely versatile for pairing them with both darker and lighter colors, which I love. I got the overalls a little oversized since I didn't want them tight on my body. I wanted to go for the carefree, baggy look, especially for the summer months.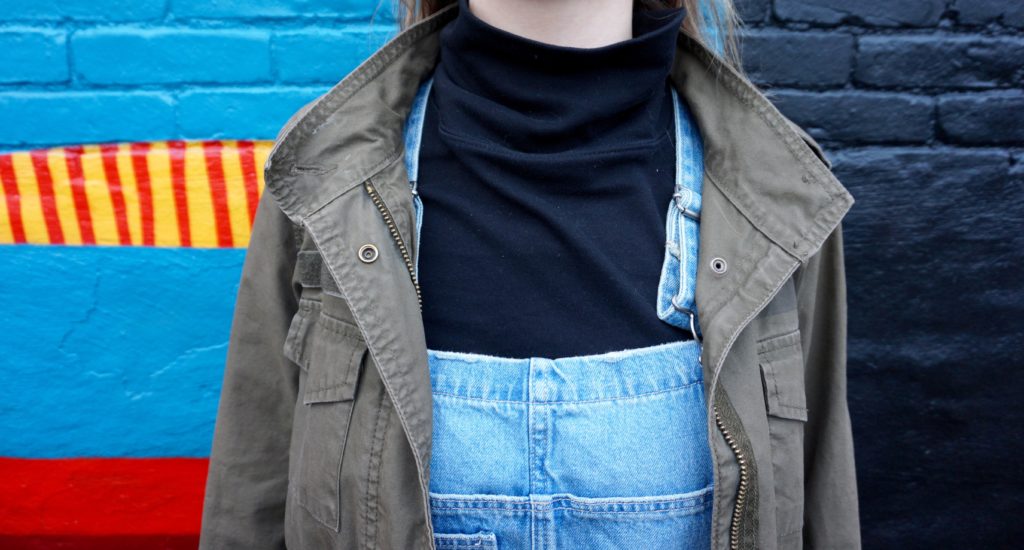 Since the weather is still cold, I decided to add a black turtleneck under the overalls. If you checked out my first Outfit of the Day post, you'd see how useful and versatile black turtlenecks truly are. If you don't have one in your wardrobe, I highly recommend picking one up!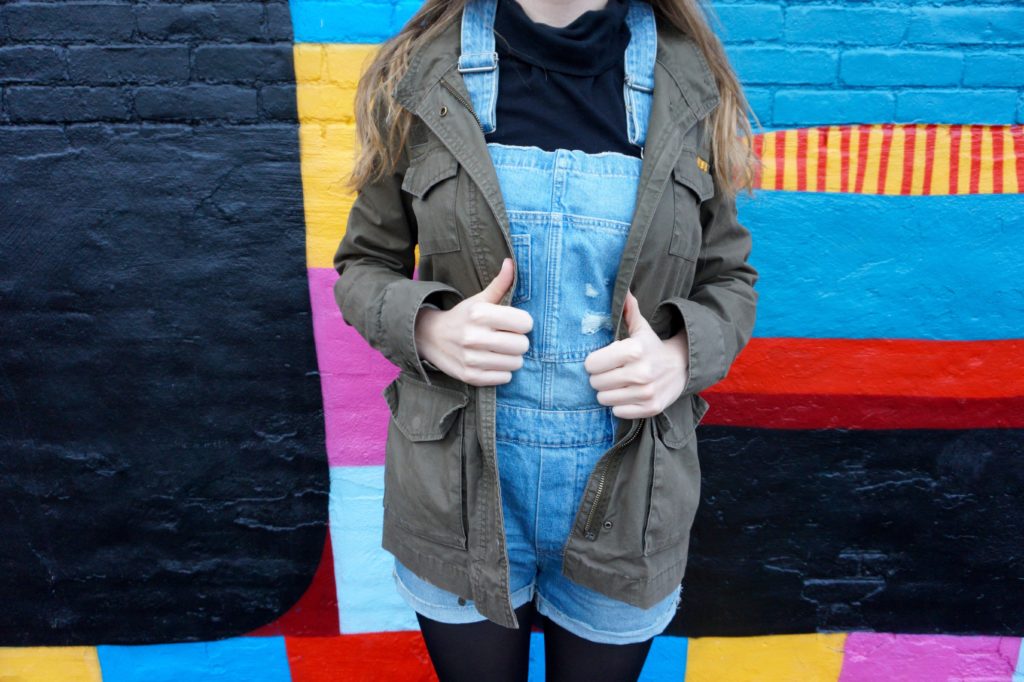 I have gotten so much wear out of this military utilitarian style jacket. Even though high fashion designers are incorporating the utilitarian trend this fashion season, I originally purchased it from Old Navy a few years ago, which just shows that you can follow this trend very affordably. I love the shade of green and the material of the jacket. It's a perfect jacket for layering over sweaters for cooler days, but it's also perfect for topping off over a tank top on warmer days.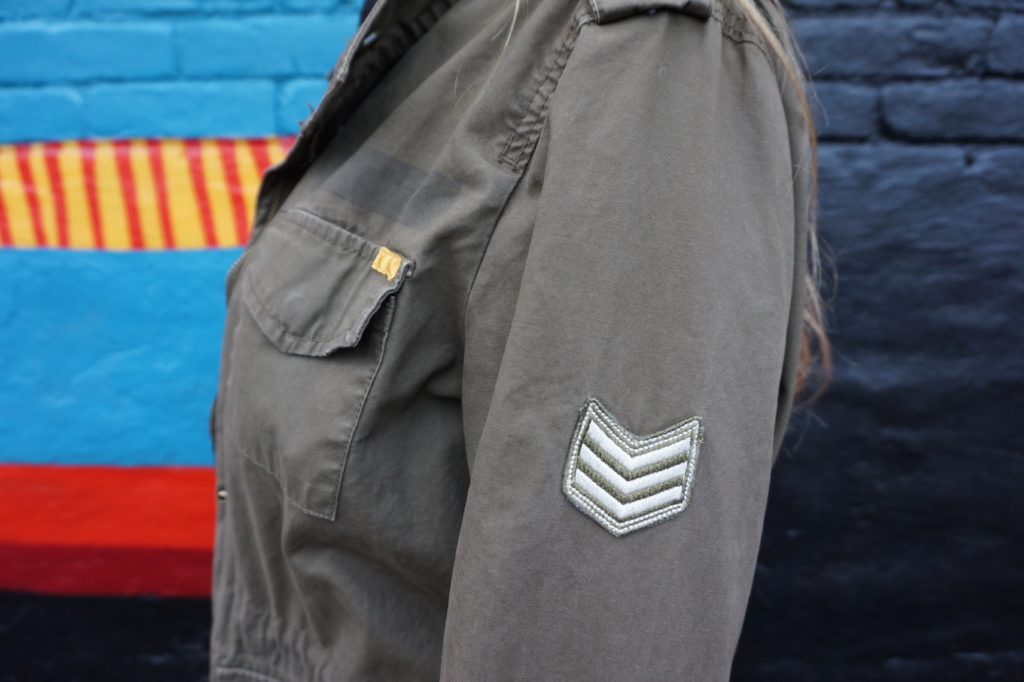 I love the little details that are around the coat. They're very subtle, which I love, but they add a little extra detail to the coat instead of it just being a basic, olive-green coat.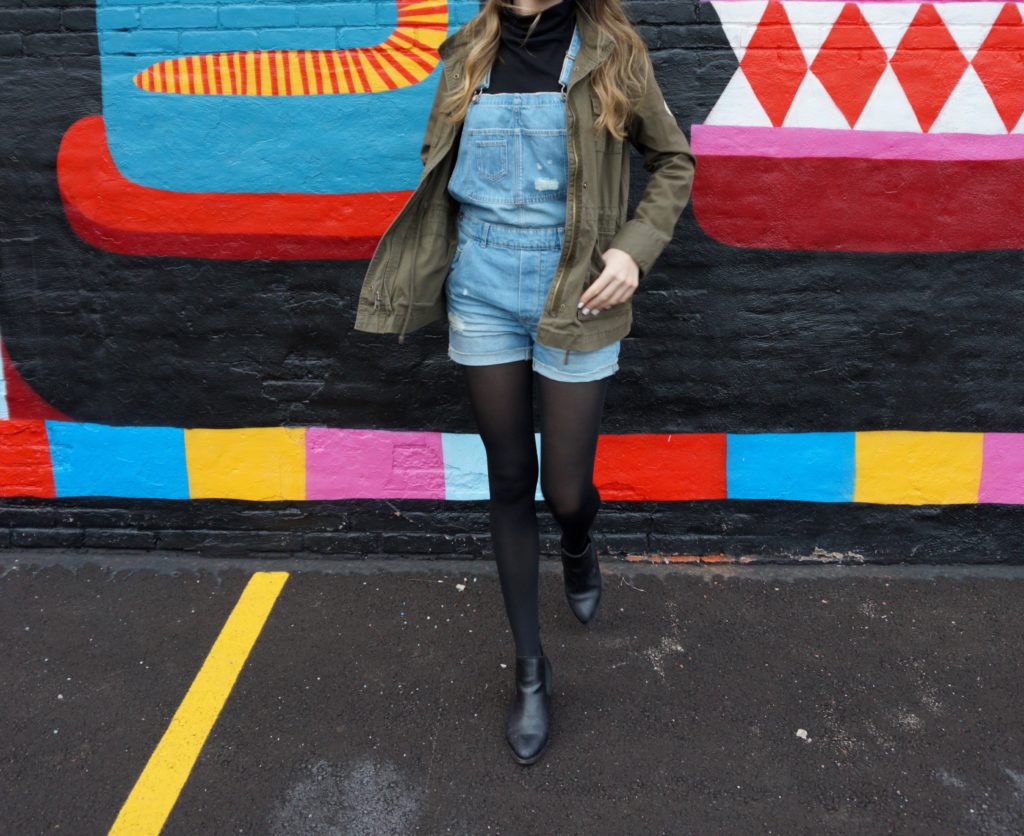 Due to it being chilly out, I again made this outfit a little warmer by adding some black opaque tights. I didn't want thick black tights (even though a day like today, my legs could have used them!) because I didn't want another harsh aspect of black, like I had from the turtleneck. I think what's really cool about this look is that it looks good with just basic black tights, but some pattern tights would be amazing as well!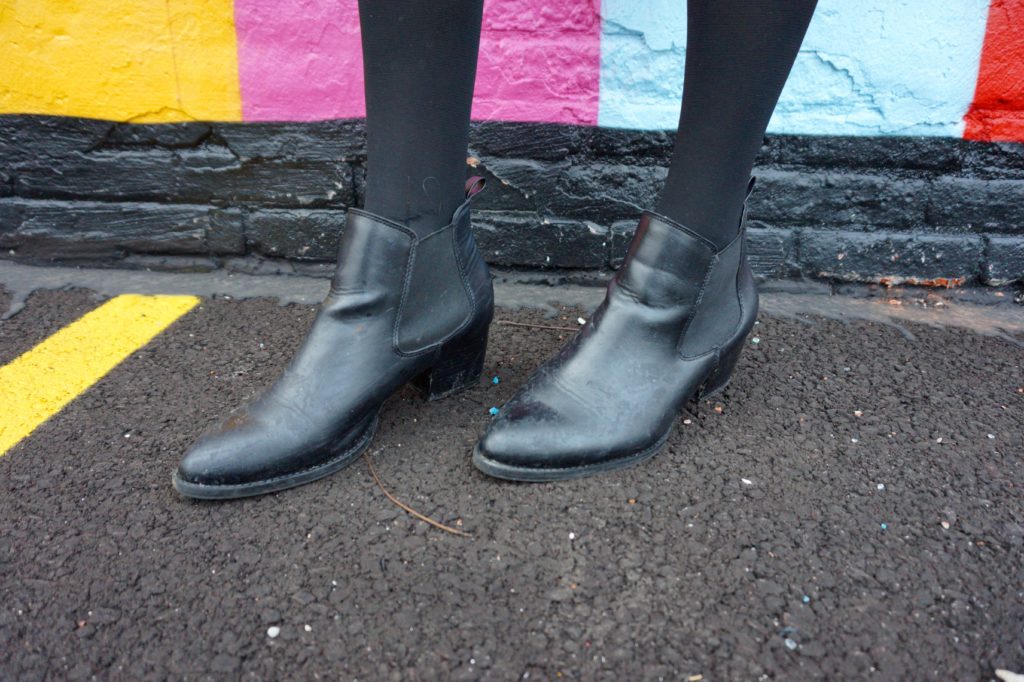 I finished off the outfit with some basic black booties from Target. I however purchased them at Target in Australia, although I'm sure that you can find them just about anywhere. I got them for a really affordable price and have been clearly wearing them all the time!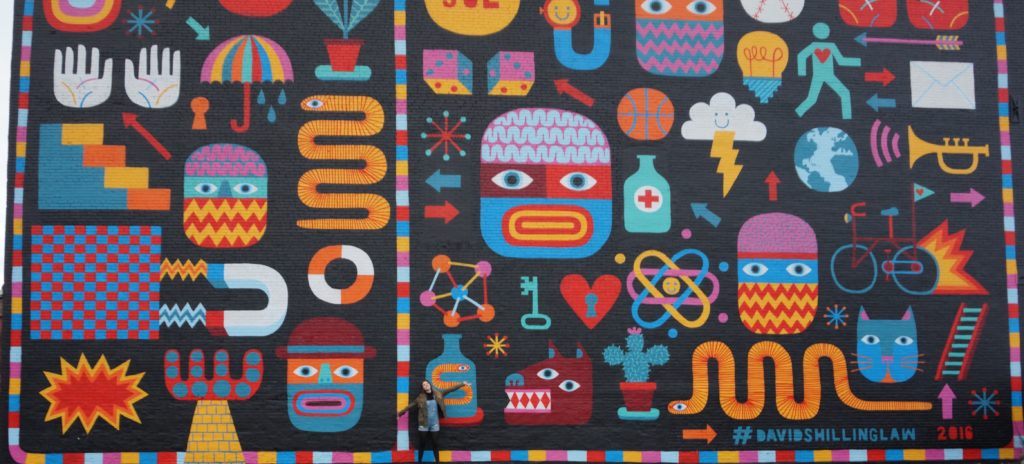 Overall I think this outfit was really fun and different. I absolutely love this mural that we found and I think it was a great place to shoot this 'funky outfit.' For recreating this look again, I would probably add a chunky scarf to finish off the look. I think that it would be the perfect addition to make this outfit complete.
I hope you enjoyed this look and had as much fun with it as I clearly did (along with this mural).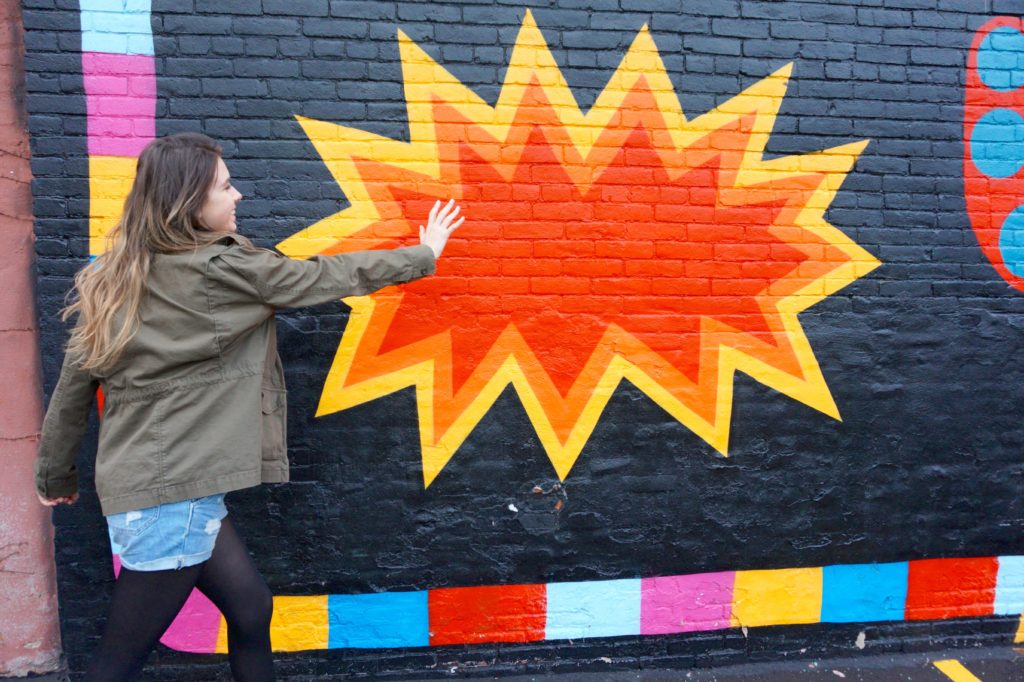 What do you think about the utilitarian trend? Let me know how you style them in the comments down below!