Decorating for the holidays is one of my favorite things to do during the holiday season. However, it can get really expensive. If you're like me and on a budget and rather spend your money set aside for Christmas on giving presents instead of Christmas decor, but still want your house to look festive, I have the solution for you! I still want to make my home feel cozy and ready for the holidays, but don't want to spend a ton of money. I'm here to show you that decorating for the holidays can be super affordable and look great too!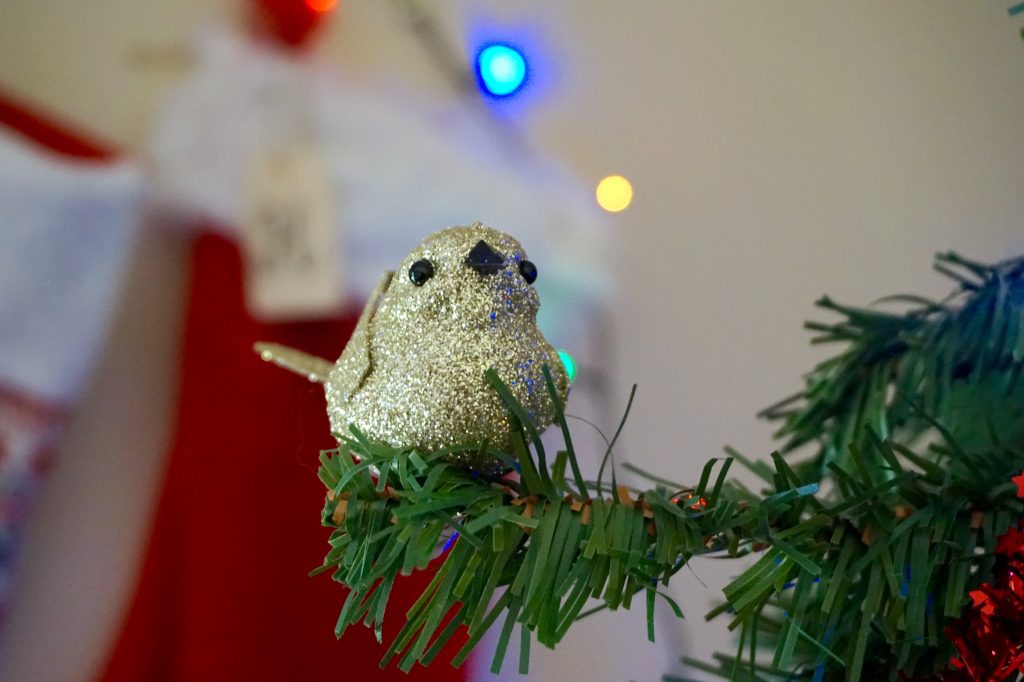 The awesome thing about these decor ideas is that they are a combination of DIYs, utilizing common household items, or extremely affordable items that when put together, look fantastic. So there's definitely something for everyone in this post and hopefully, you get some inspiration for these Affordable Holiday Decor Ideas.
Utilize Jars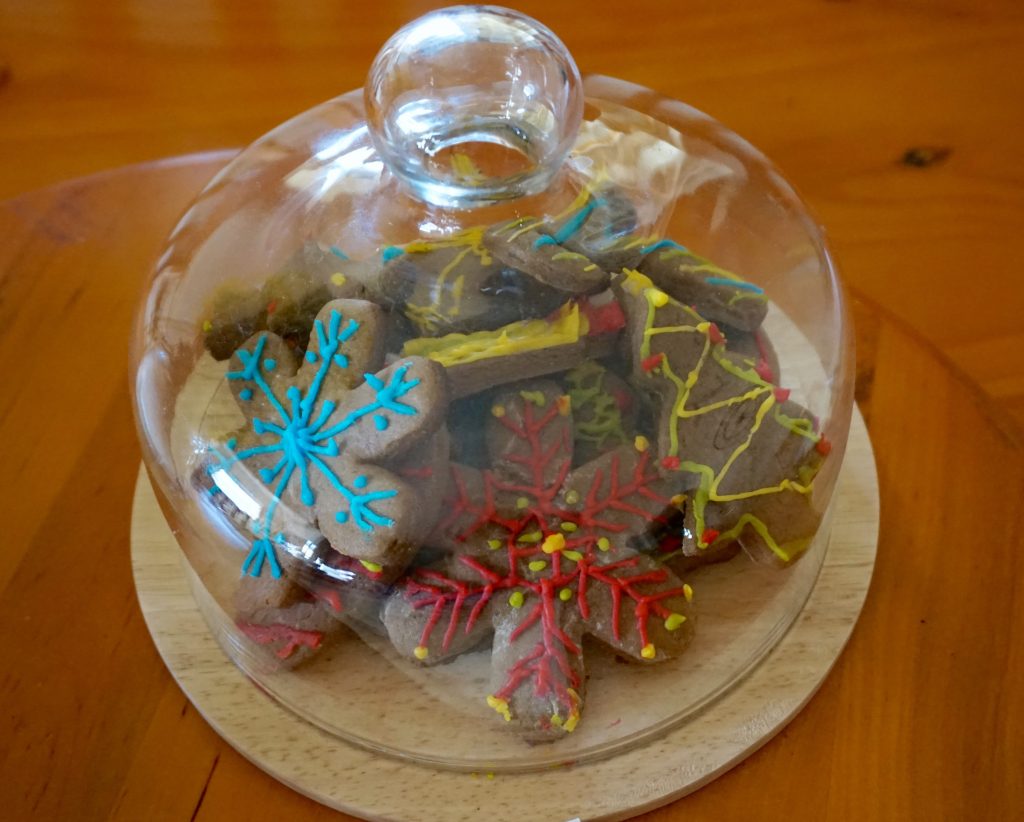 Jars are one of my favorite organization and decor pieces. They're super inexpensive when buying them at the store, but I also love to save jars from food purchases like coffee or sauce. The awesome thing about this decor idea is that these decor pieces essentially cost you practically nothing and can be used year round.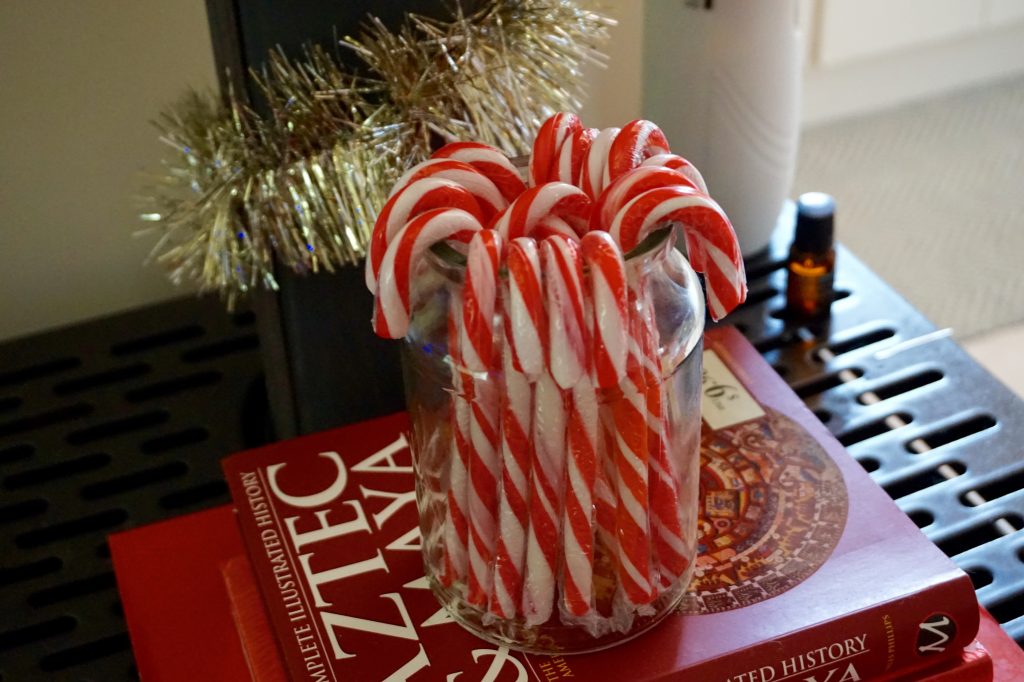 I have jars of candy canes and other Christmas items like bows. However, there are countless items that you can put in jars like ornaments, pinecones, candles, flowers or other greenery, and fairy lights that are all great, festive and super simple.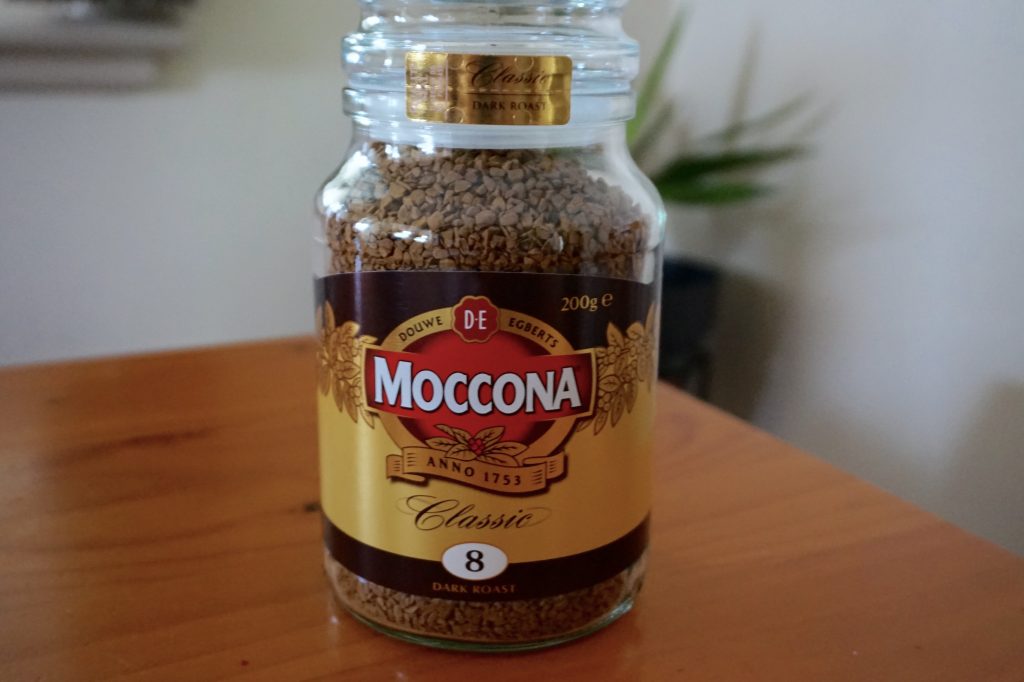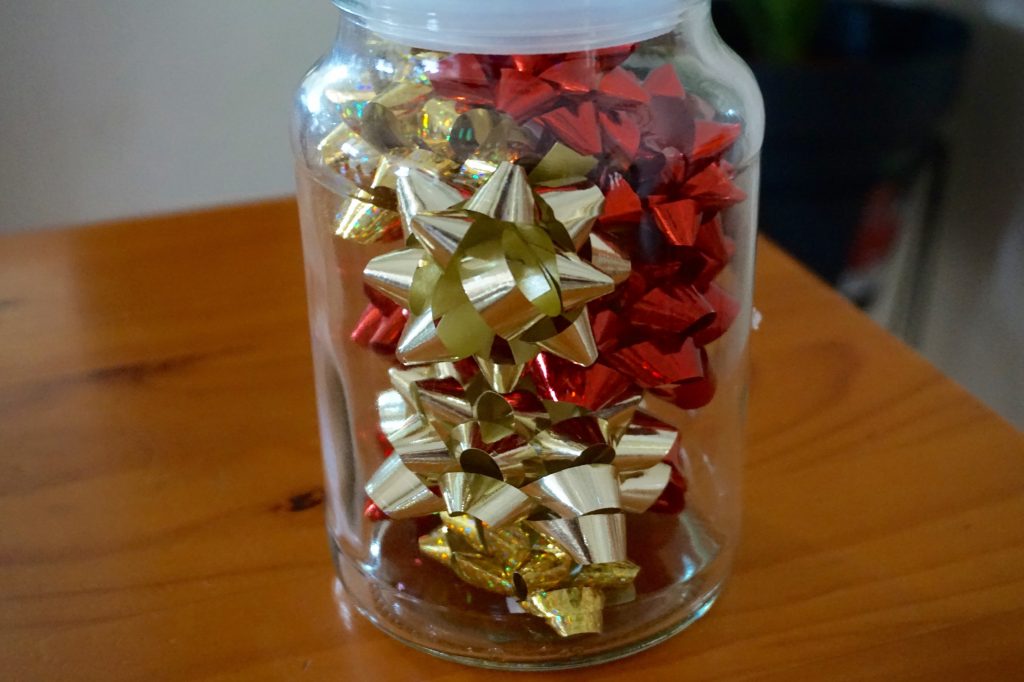 Christmas DIY Wreath
On my blog, I did a post on DIY your own Christmas Wreath for Under $10. Wreaths are normally super expensive, so the fact that you can easily make your own, one-of-a-kind wreath, for so cheap, makes me definitely recommend going this route instead of a store-bought version.
Regardless, adding wreaths to your front door or throughout your house can be so pretty during the holidays and it's definitely a must for me during this time of year!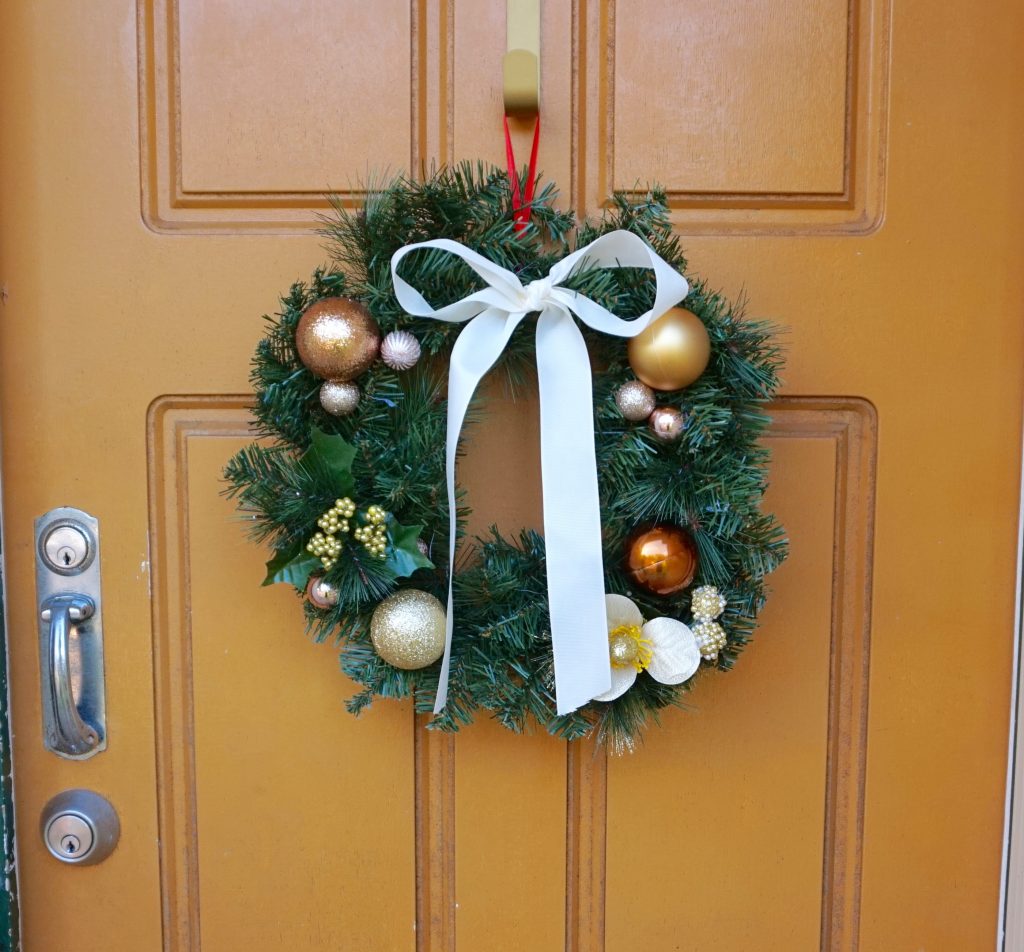 Wrapping Paper
Probably one of the most affordable items you can get around Christmas time is wrapping paper. Coordinating matching wrapping paper that goes with your theme or compliments it can actually be beautiful decor pieces for the holidays. We already have wrapped presents under the tree, but if you're waiting for Christmas day, simply getting some cute wrapping paper and taking the time to wrap some empty boxes and setting them under the tree or around the house will make your space feel really cute, and definitely get you more excited for Christmas day!
Textiles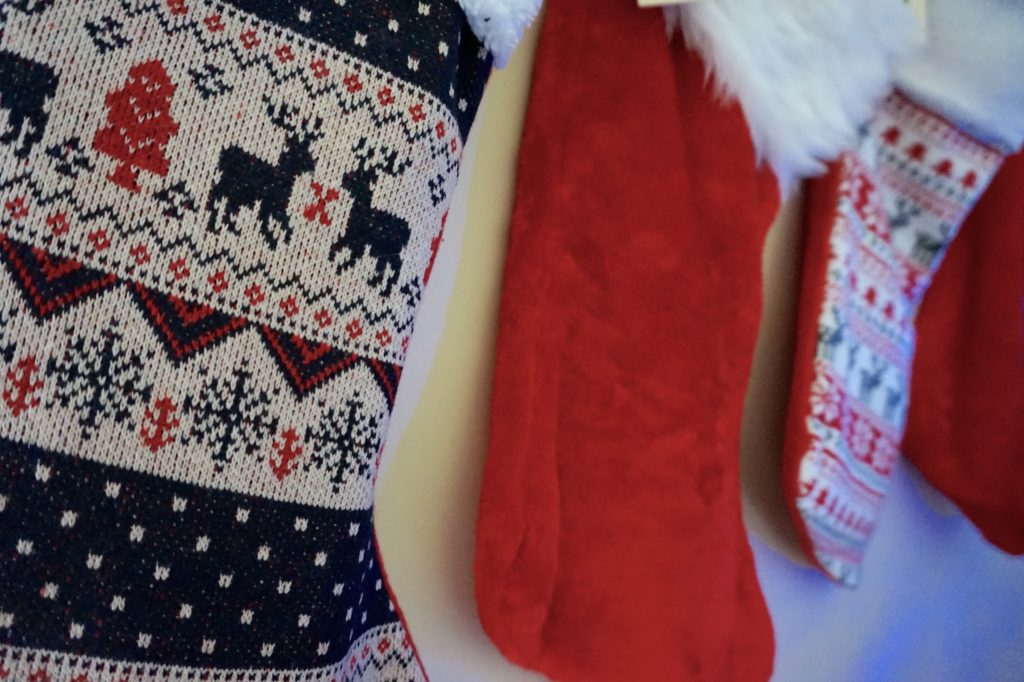 Playing with textiles probably makes the most difference in a space regardless if it's the holidays or not. Things like holiday placements, blankets, pillows etc. can be decently affordable. However, if you're not looking to just spend a lot of money on items that you would only use for a month or so, I recommend adding colors and textures that feel like Christmas but can be used year round. What I mean by this is setting out a fuzzy white blanket or picking up festive pillow case covers like I did with this red pillow cover from IKEA and slip it over your current pillows. Things like this will make your home instantly feel more "Christmasy", but you're not spending a lot of money nor do you have tons of items that will need to go in storage after the holidays, which is great.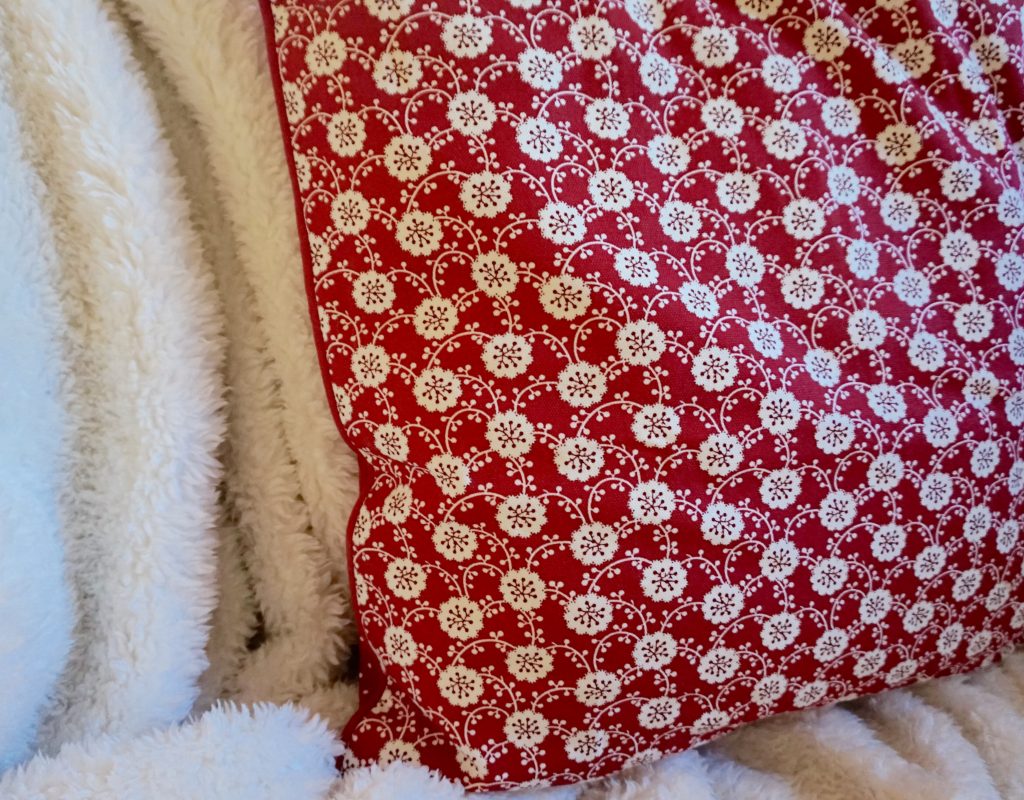 Although it's Summer here in Australia, Christmas back home was a white Christmas and I always associated it with a cozy feeling. So for me, regardless of the heat here in Australia, adding lots of blankets to my couch for example just makes my space seem more ready for the holidays! So regardless if you have 'holiday-themed' textiles or not, just making your space have that cozy feel will definitely make your space feel more festive for Christmas.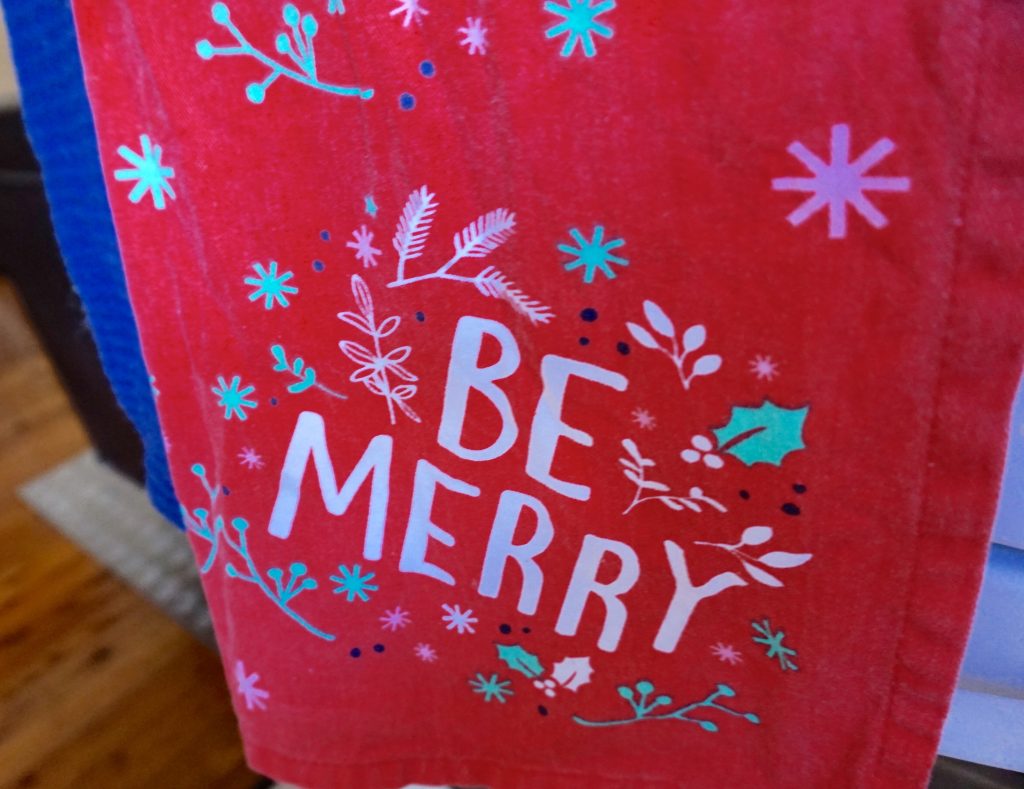 Lights
Lights can range in price but typically you can get them fairly inexpensive. Twinkle lights are something that you can definitely use year-round so if you like them, investing in a good set might be worth it. Lining your walls in lights or adding fairy lights to your bed just adds another cozy element that I personally love for the holiday time.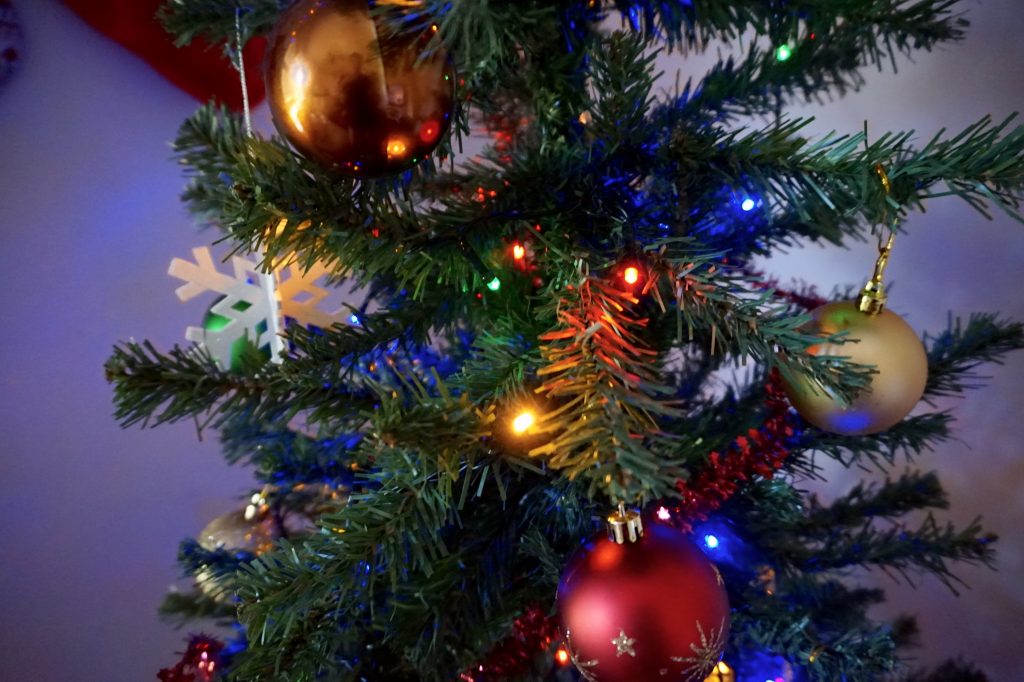 Candles
To go with the twinkle lights and cozy theme, candles are definitely a necessity for me when it comes to the holiday time. Candles can bring a nice iridescence to space, but can also make the home smell festive. It's a very inexpensive way to add some warmth and a beautiful scent to your home! My personal favorite seasonal scents are from Bath & Body Works, but places like Target and Homegoods also have a great selection of candles.
As always, Pinterest is a fantastic place to look for holiday decor items. I currently have a few Christmas Pinterest boards if you would like to check them out here. These boards include Christmas decor items that I absolutely love and recipes that look absolutely delicious!
Do you have any easy Christmas DIYs or what is your must-have affordable Christmas decorations? Post your blog link or let me know in the comments down below!