Bar Harbor is a small town on the Mount Desert Island harbor. It's a popular destination for families to road trippers and for good reason. Bar Harbor has the perfect combination of small town feel, a coastal city, and beautiful nature with Acadia National Park just minutes away. Bar Harbor was our first stop on our Maine Coastal Roadtrip and was a perfect welcoming to seeing what Maine has to offer.
Where To Stay:
We wanted to get as close as we could to Acadia National Park and on such short notice. We were fortunate to stumble upon Open Hearth Inn located in Trenton, ME. Not only was Open Hearth Inn very affordable, it was a perfect place to stay. The suite was nothing like I've ever stayed in before. Although there were cottages around the property, we stayed in a suite two in the converted 1800's house. Our 3-room suite made you immediately feel like you are right at home, or more appropriately at Grandma's house. It was full of charm and was definitely comfortable with modern touches like a coffee machine, TV, and free wifi. The hosts were also lovely and would brew coffee and make homemade muffins every morning. They were delicious and I'm still craving the multi-berry muffin we had our first day!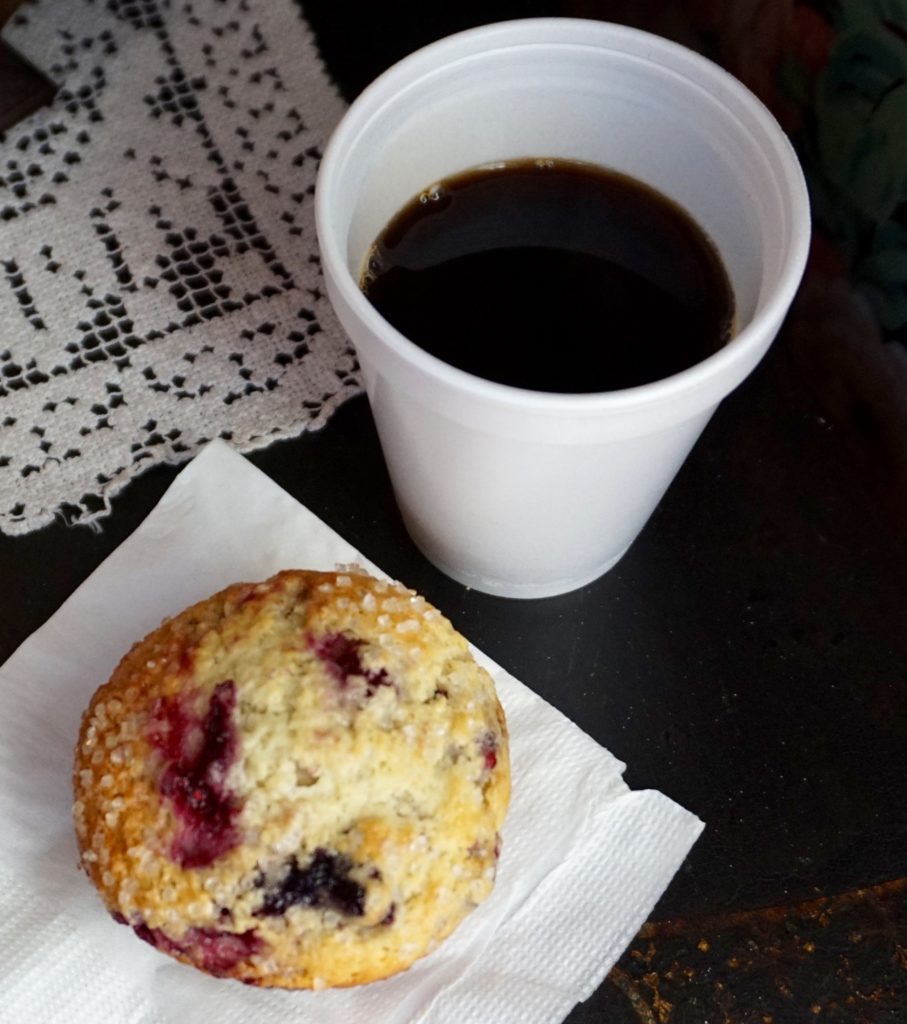 Where To Eat:
Down East Lobster Pound: Conveniently located right down the street from Open Hearth Inn, Down East Lobster Pound is a BYOB, counter-serve fresh lobster pound. Enter through the shop where it says "order here" and place your order, then proceed to the back of the shop to wait for your fresh seafood. This lobster pound offers full lobster dinners at fair prices especially compared to the prices in Bar Harbor or you can buy other combinations such as mussels, clams, jumbo shrimp and clam chowder. Although we tried many different items on the menu, I personally recommend getting the lobster along with the clam chowder but would pass on the jumbo shrimp. Make sure to get there early because the line can get extremely long especially during dinner hours.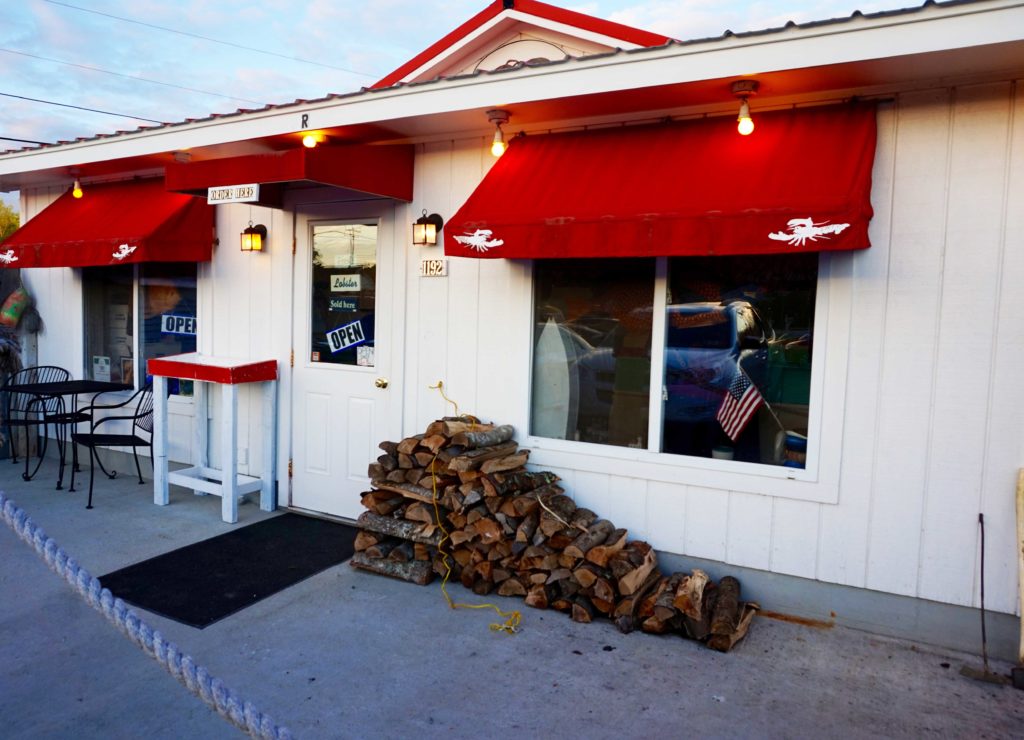 Jordan's Pond House: While exploring around Acadia National Park, make sure to stop into Jordan's Pond House. It's the only restaurant in Acadia and not only does it have a stunning view of the pond, but they have a wide-range of items on their menu that you'll be sure to find something you like! We heard about Jordan's Pond House simply for their popovers, which they're famous for! We enjoyed a nice pot of coffee and a couple of popovers served with butter and jam. If you haven't checked out my blog post on Acadia National Park, make sure to do so! I feature all the must-see picture-perfect spots in Acadia National Park.
Stewman's Lobster Pound: If you're looking for an authentic nautical Maine experience, then look no further than Stewman's Lobster Pound, located right on the water with both Dine-in and take-out options of all the seafood you can imagine. Enjoy a lobster roll either traditional with mayo or for a dollar extra with hot butter and a toasted bun instead, which is what we opted to do and it was delicious! The fried fish sandwich was also delicious and if you're having a hard time choosing between sweet potato fries and regular, not a problem, at Stewman's you can get them both! The food was delicious and the lobster roll was pretty much the standard price for the area. Tip: We found, the farther you go away from the town, the cheaper the lobster rolls are!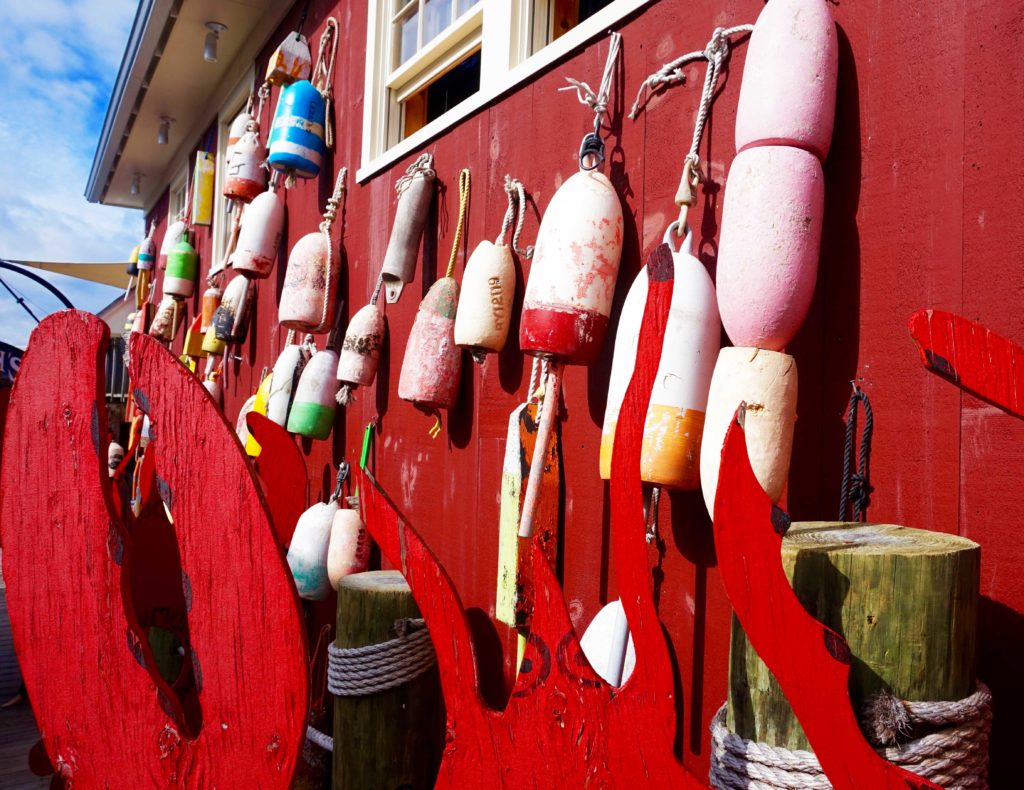 Pink Pastry Shop: Need your coffee fix? Head over to the Pink Pastry Shop located on the main Town Square in Bar Harbor. Not only do they have a wide selection of pastry goods (the cinnamon donuts are amazing!), but they have tons of different coffees ready in a matter of minutes. Normally a Starbucks kind of person? Don't worry, you can simply ask for your favorite Starbucks drink and they'll make it for you! How cool is that?!
What To Do:
Check out the Harbor: Of course with a town name like Bar Harbor, you can expect a pretty amazing harbor. This harbor, however, isn't filled with boats and a lot of traffic, it contains peaceful waters, beautiful sailboats, and a long, relaxing bike path instead. Grab a cup of coffee and take a stroll along The Shore Path about a half a mile long or set up a picnic in Agamont Park and take in the beautiful views of the area.
The Town: Just minutes away from The Shore Path and Agamont Park are tons of little shops where you can find just about anything you need from sweets to sweatshirts.  Find all your Bar Habor souvenirs here along with kayak rentals, bike rentals, and popular Bar Harbor Restaurants.
In the middle of the town, make sure to take a stroll through Bar Harbor Village Green Park. Although this park is tiny, it's definitely beautiful and the perfect spot to relax while enjoying an ice cream cone!
Acadia National Park: Acadia National Park is one of Bar Harbors most popular attractions and is the reason that many people come to Bar Harbor. Acadia National Park is about a fifteen-minute drive from the town center in Bar Harbor. It features countless stunning views along with hiking and camping. Acadia National Park definitely needs to be at the top of your list when visiting Bar Harbor. Plan on spending at least a day or two at the national park. Make sure to check out my guide to Acadia to make sure you stop at all the must-see picture-perfect spots in Acadia National Park.
Bar Harbor is a beautiful little town and is full of adventure! It should definitely be at the top of your list of places to visit in Maine. If you're planning on road tripping through the coast of Maine like we did, make sure to subscribe to stay up-to-date with my new blog posts. For more immediate information on traveling to Maine, check out my blog post of my stay at 250 Main in Rockland and my guide to Acadia National Park.
Have you ever been to Bar Harbor or Maine in general? Let me know in the comments down below!