Rockland, Maine, is a little over an hour and a half drive from Portland and two hours away from Acadia National Park. It perfectly combines a small town feel with adorable shops, boutiques, restaurants,  a lovely waterfront, and gorgeous local artwork displayed throughout the town via murals, numerous art museums, and the street art found around every corner.
Keeping with the artsy theme of Rockland, 250 Main, located practically on the waterfront, is a boutique hotel filled with tons of personality and countless little touches to ensure that your stay in Rockland is the best it can be!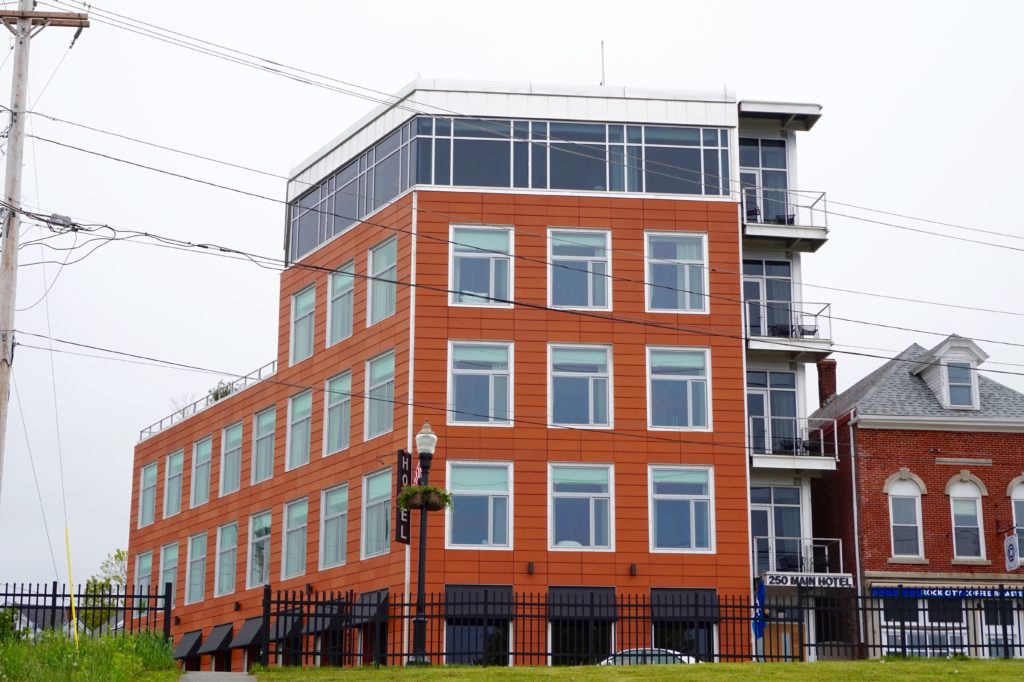 When you first walk into the lobby, you'll be greeted by friendly staff, modern music, and a display of local artwork. The lobby itself is stunning and probably one of the best designed and most interesting lobbies I've ever seen. As you wander around freely, you'll see countless pieces of artwork from local artists. If you see something you love, you can actually purchase it which is pretty awesome!
The lobby itself isn't just beautifully designed, but it's also functional with plenty of seating to relax and unwind in front of the large fireplace. Board games are scattered throughout and ready for a little friendly competition.
One of 250 Main's hospitable touches is their coffee and tea bar available 24/7 in their lobby. Choose from a varied selection of Tazo teas or enjoy a cup of coffee from a local coffee shop that is, literally, located right next door! You can enjoy your beverage while in the hotel in a 250 Main pottery mug, which I'm obsessed with, or grab a to-go cup before you head out to explore Rockland!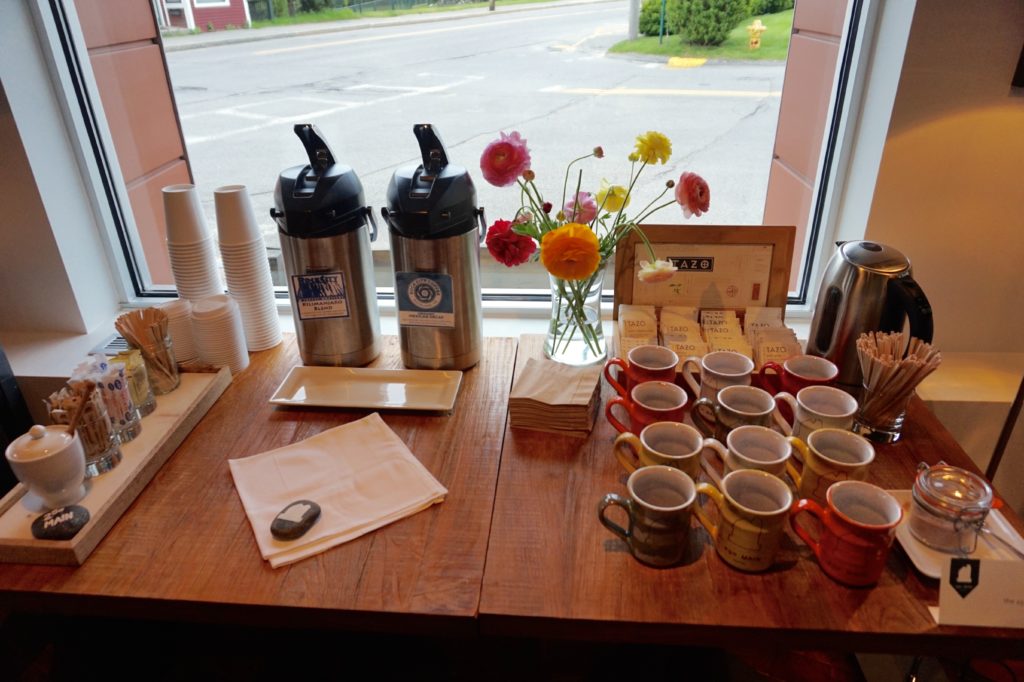 After seeing the lobby, I knew that the bedroom was going to be something special and it certainly was! I've never stayed in a boutique hotel before and wasn't sure what to expect. Essentially, each room is different and has its own personality which makes it not only interesting, but you can find the perfect room for you and your needs. Lucky me, I got to stay in the balcony room!
Upon opening the door, I was greeted by a very bright, modern, and welcoming space with a bed that looked like it was made out of clouds. The room itself was a very comfortable size with all the necessities one may need such as a reading area, a large desk, a wardrobe, and a dresser. Outside of the room, however, may be the best part with a balcony overlooking the waterfront!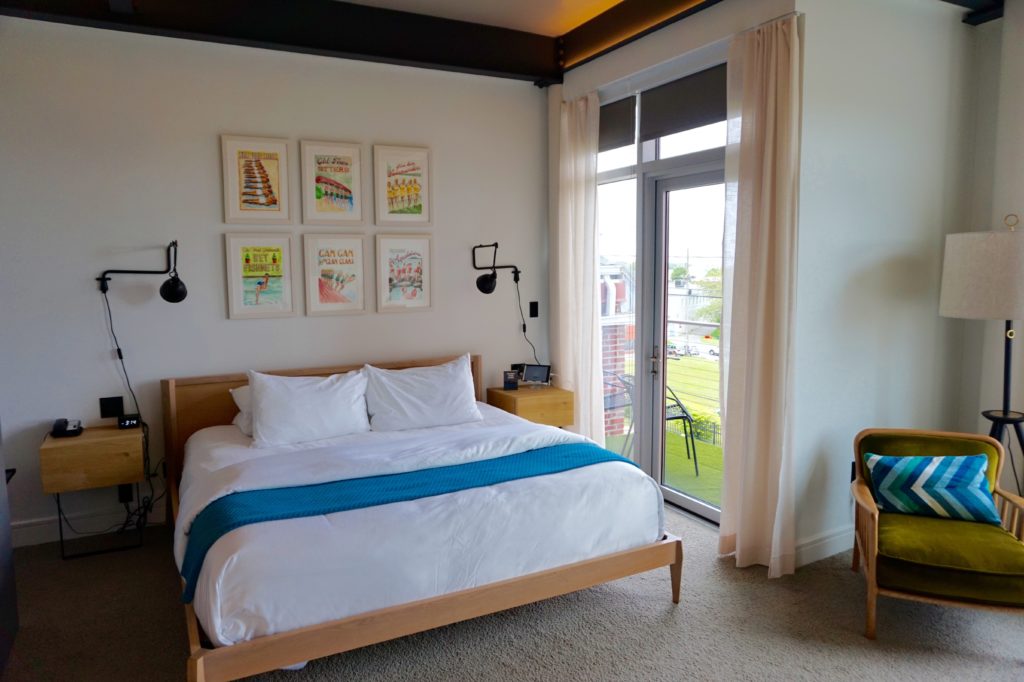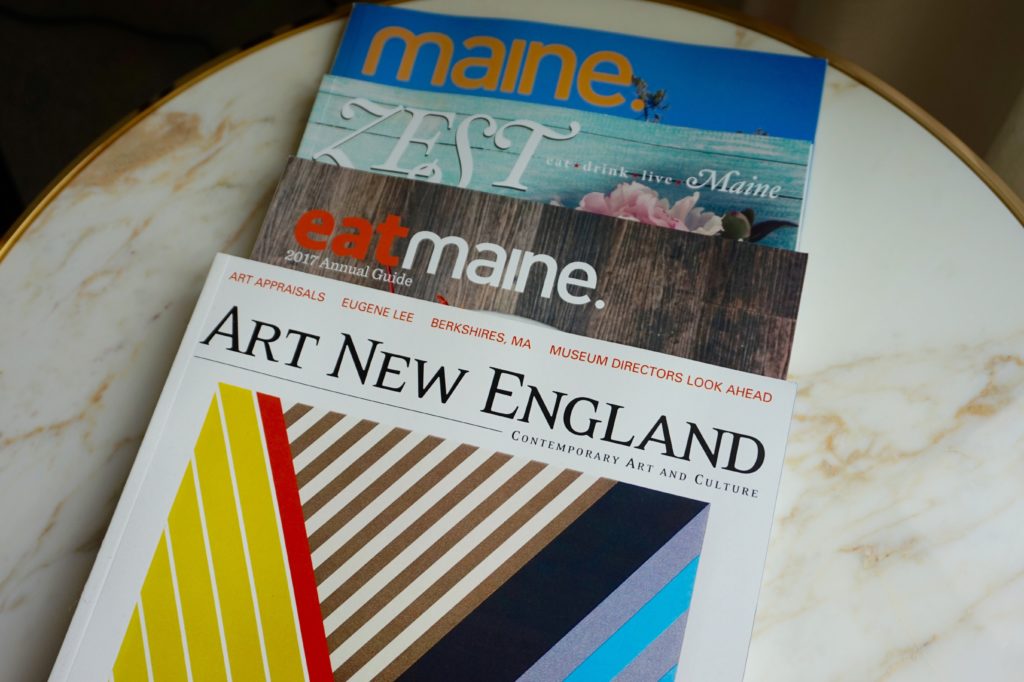 I could probably go on and on about the bed forever! This large king-size bed felt like you were lying on a cloud and the luxuriously-soft linens definitely added to the dreaminess of the bed.

Again, keeping with the artsy theme, there were pictures on the wall above the bed adding even more color and brightness to the space.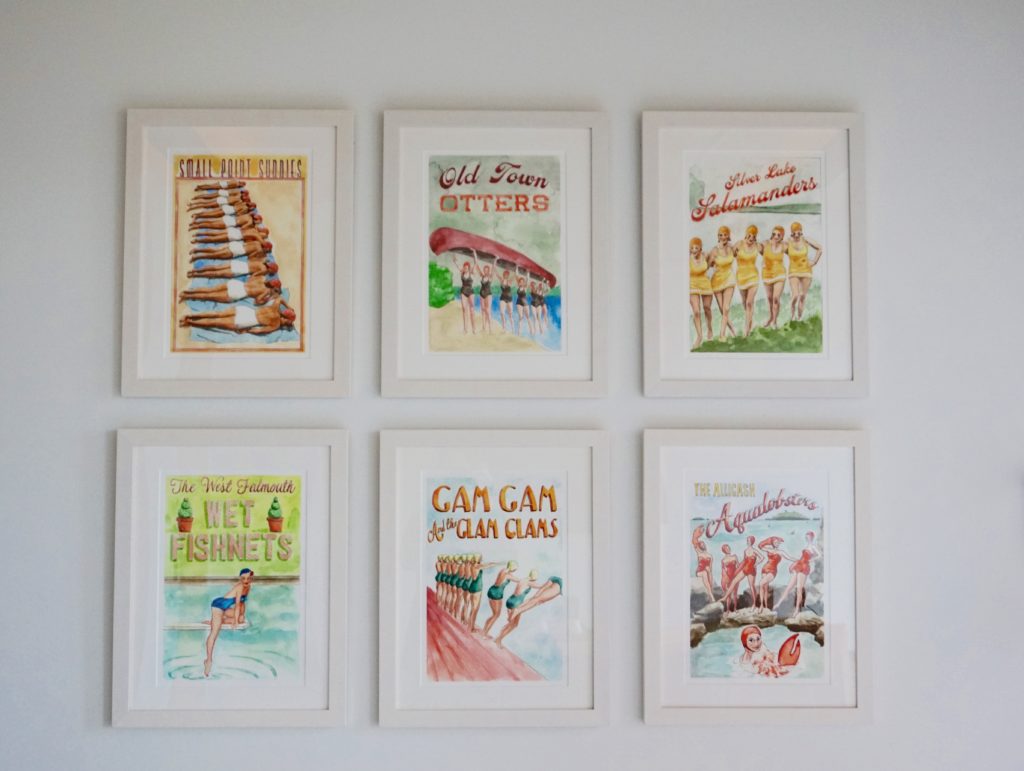 The bathroom itself was beautiful, clean, modern, and functional. It featured a European rain shower head with Malin and Goetz products that felt luxurious and smelled delicious. The vanity was spacious with a lot of room and compartments for soap, toothbrushes, and other toiletries.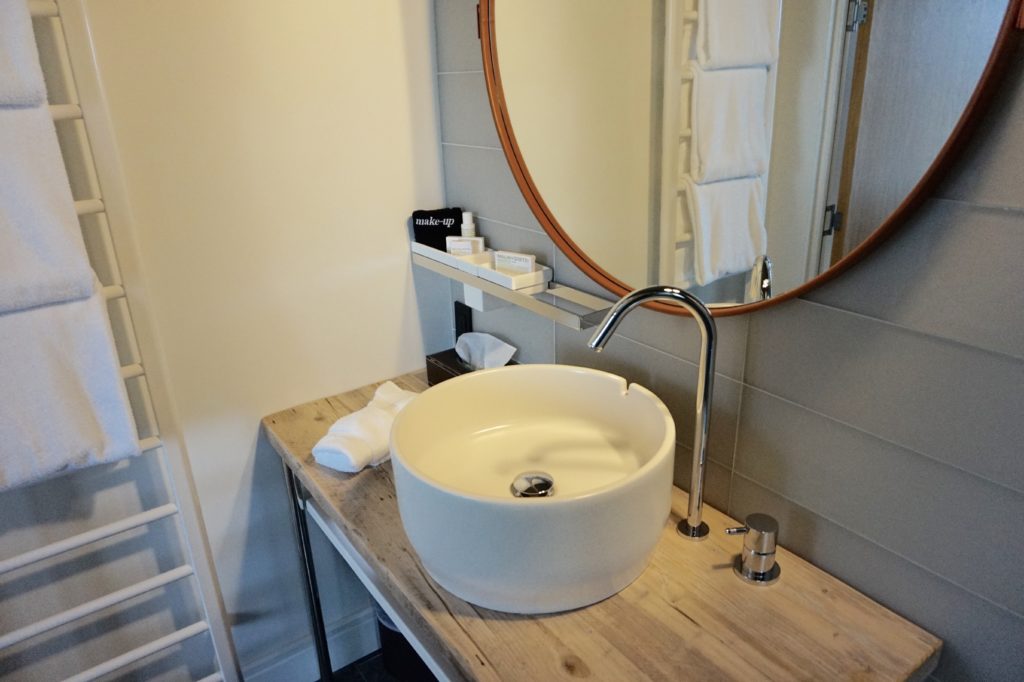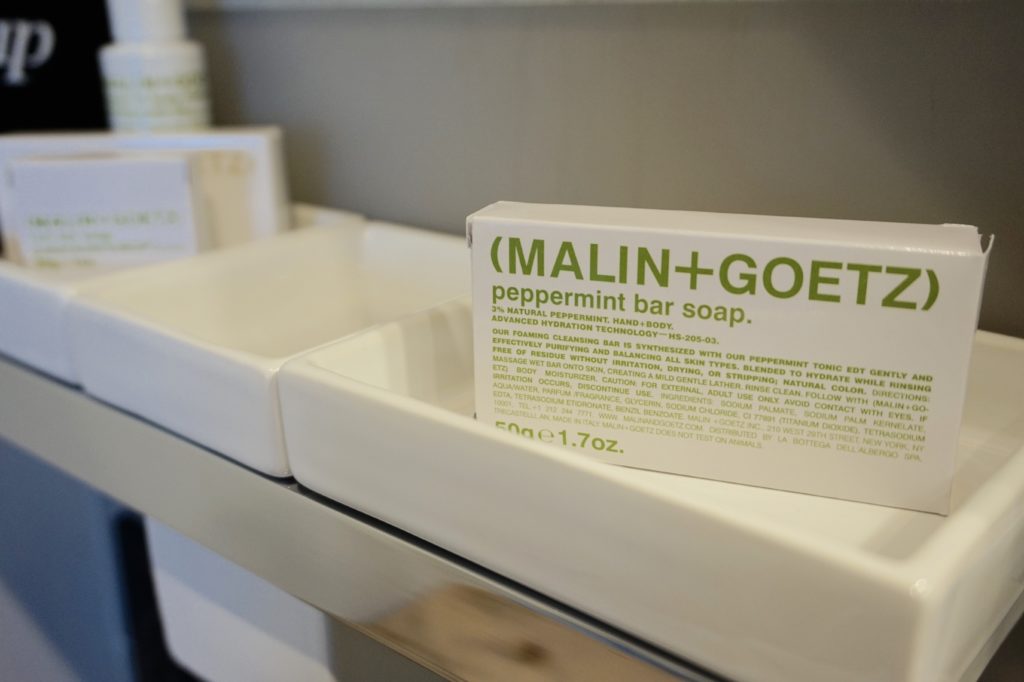 As comfy and cozy as my room was, I have to mention how tech savvy the room was as well. The bathroom floors were actually heated, which might just rival the balcony as being my favorite part! It was, honestly, amazing stepping out of the shower onto heated floors. I never thought that would make my list of must-haves, but after my stay at 250 Main, I'm starting to think twice!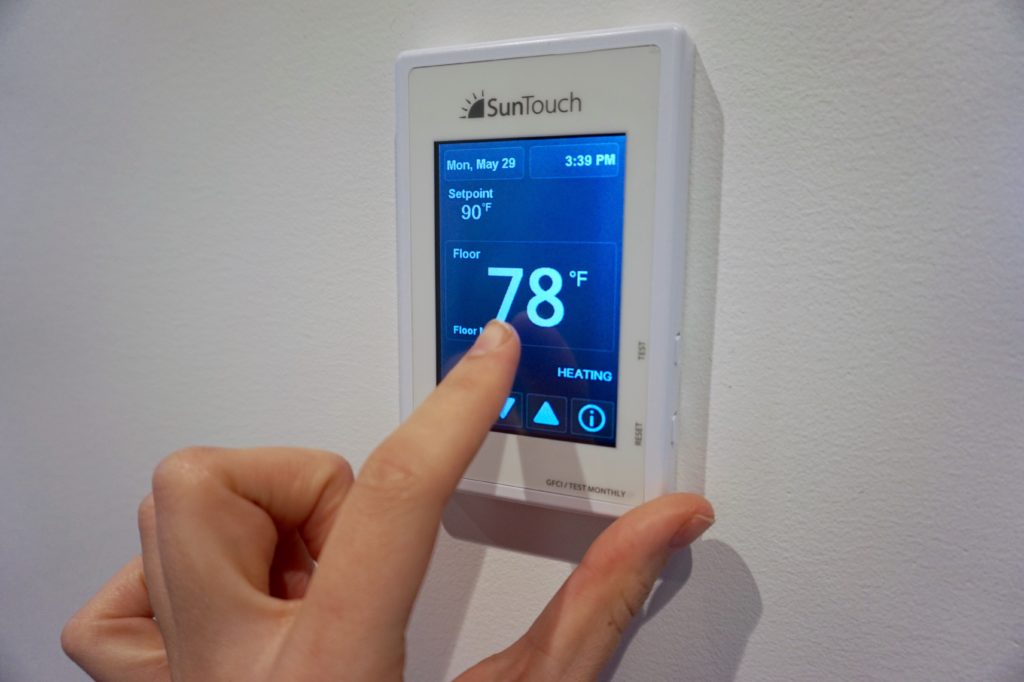 Along with the heated floors, there's a tablet located in each room which allows you to not only make requests for room service, housekeeping, and maintenance but also allows you to explore all the enticing restaurants and attractions that Rockland has to offer.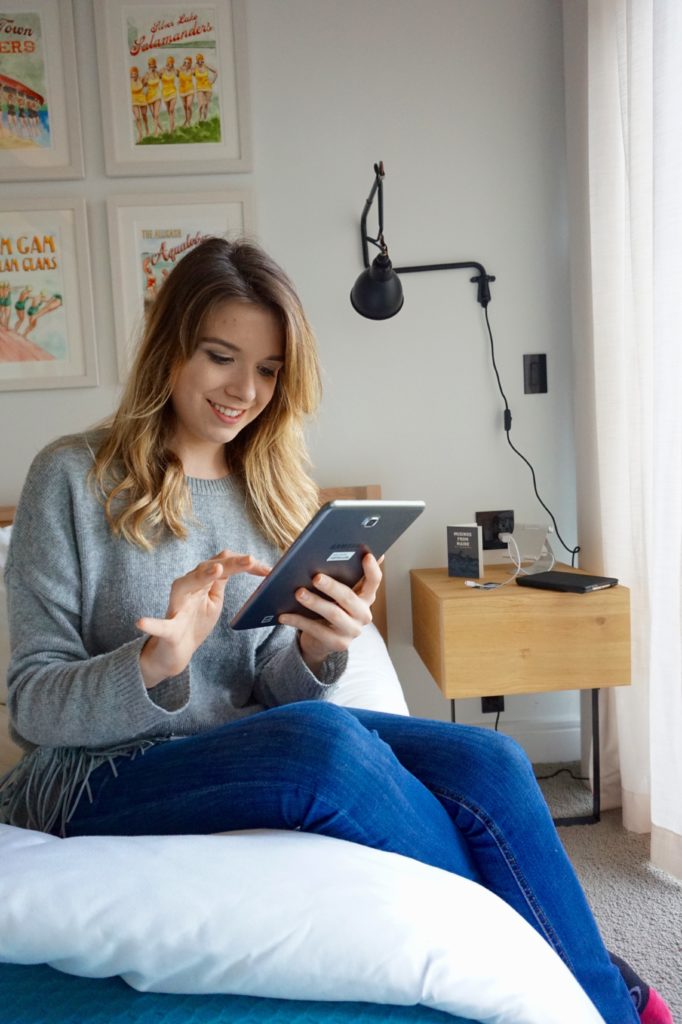 From 4-6 p.m. every night, 250 Main offers a complimentary happy hour! How amazing is that?! Enjoy a selection of cheeses and crackers along with wine and beer. You can either enjoy your drink sitting in the dining area or exploring all the levels of the hotel and checking out the different artwork displayed throughout.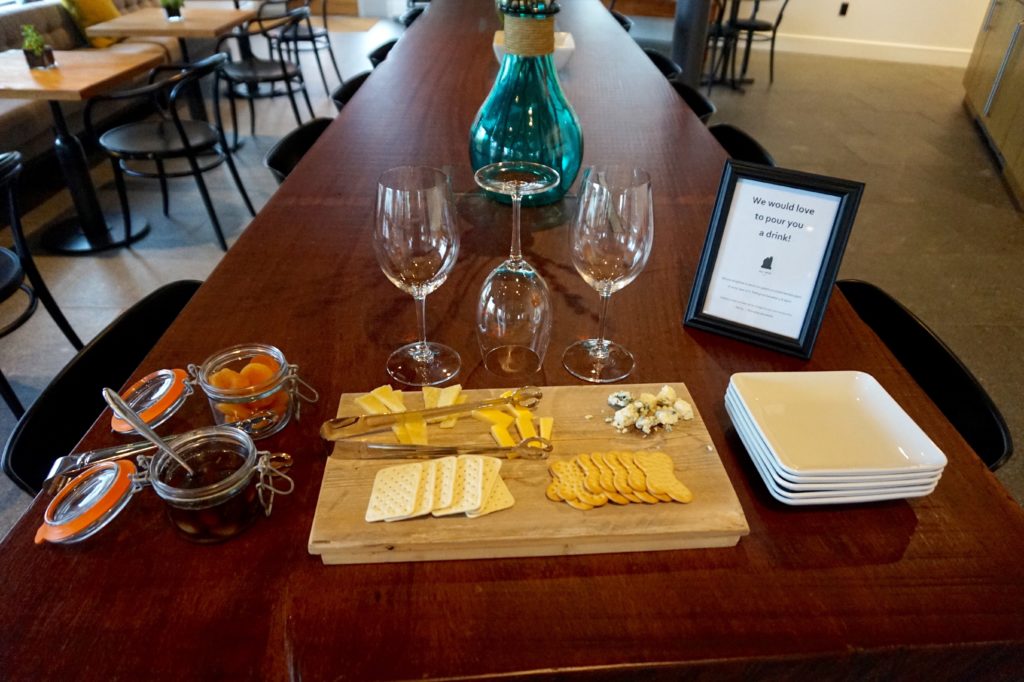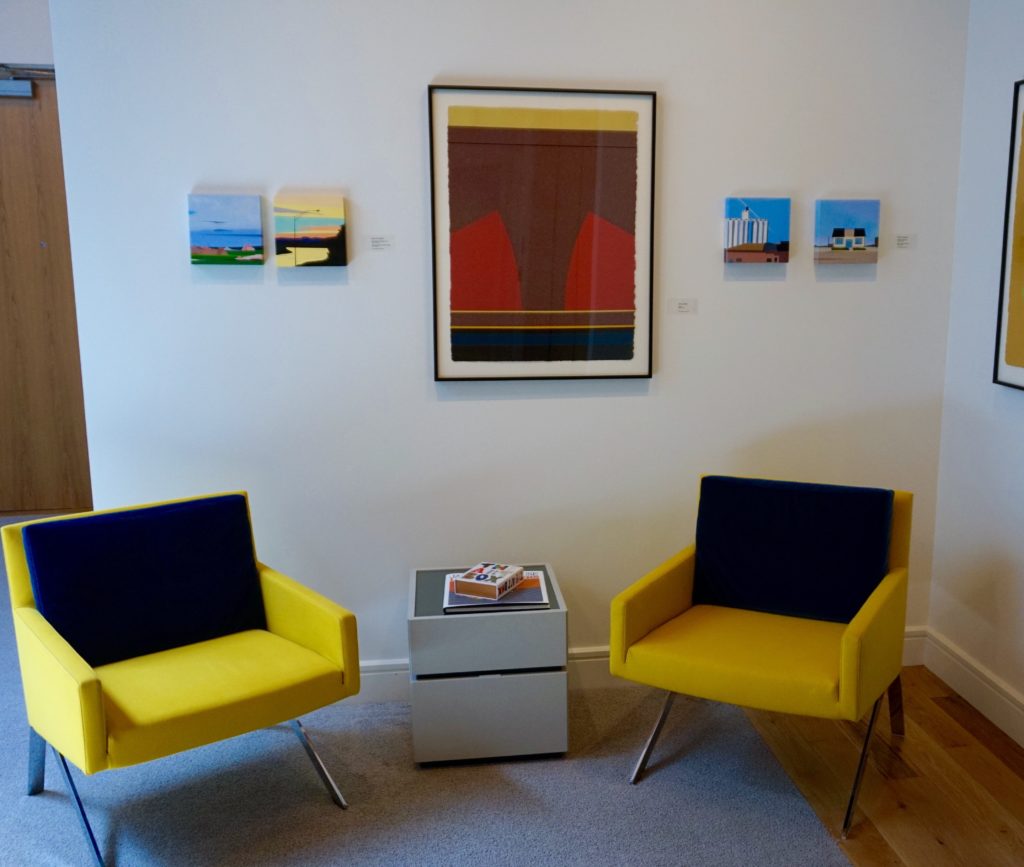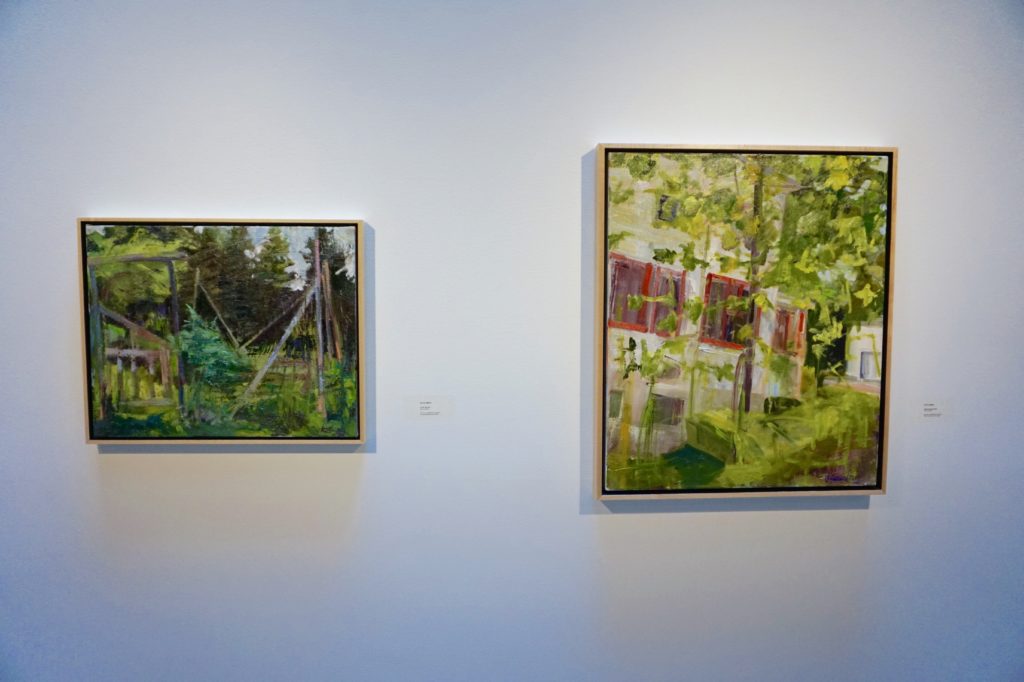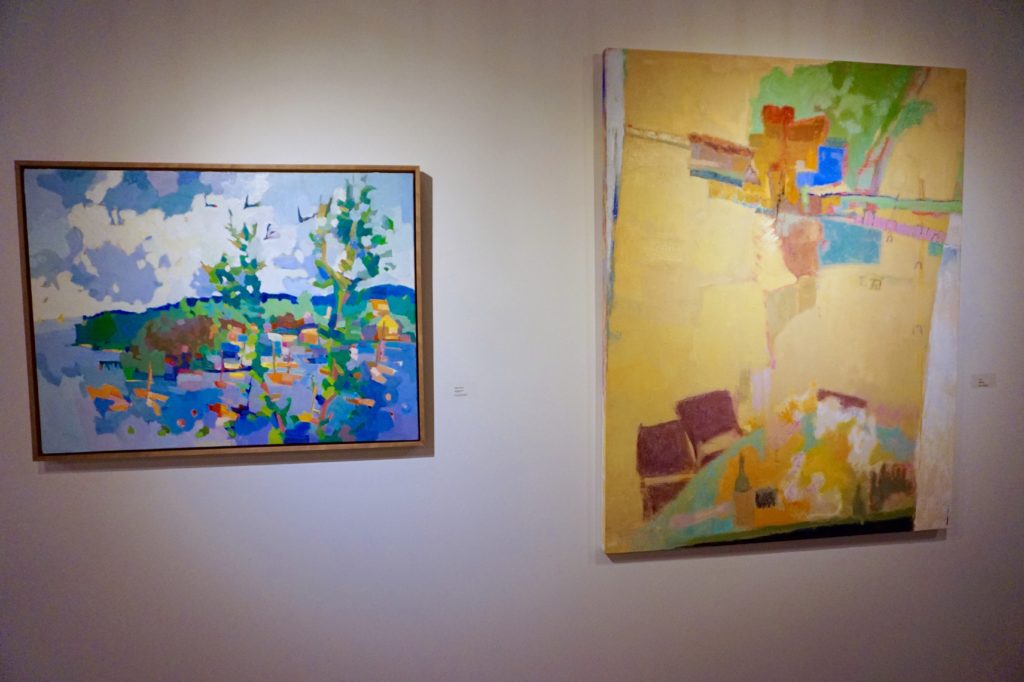 Along with complimentary happy hour, there is also a daily complimentary breakfast buffet with an assortment of local pastries, homemade parfait cups, hard boiled eggs, all the fruit you could want, and delicious juices. Don't forget to get your coffee and check out the rooftop deck!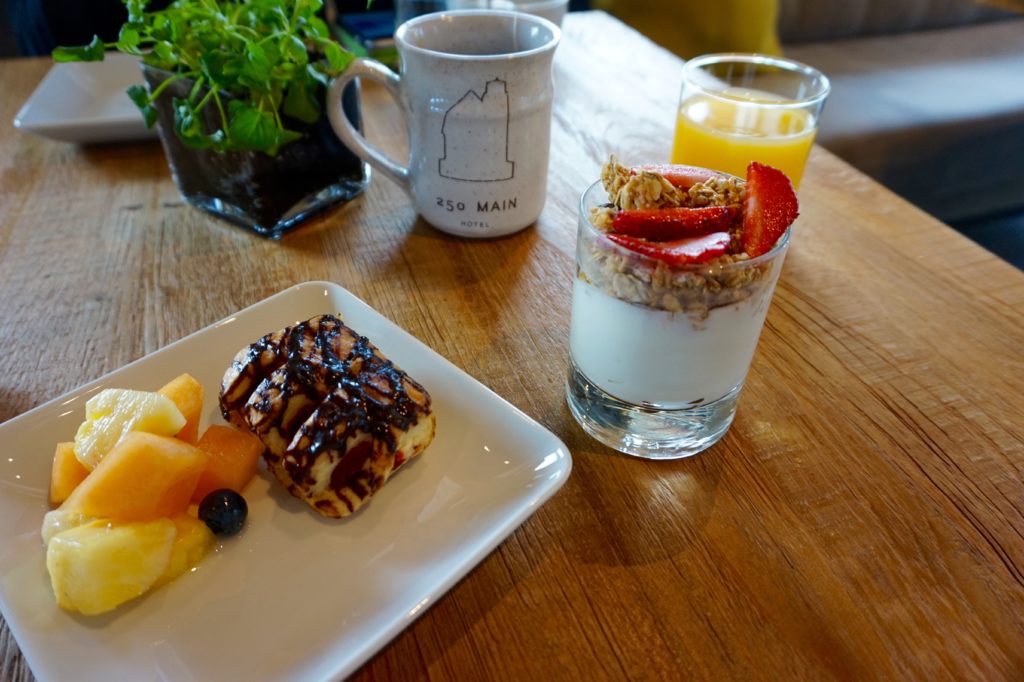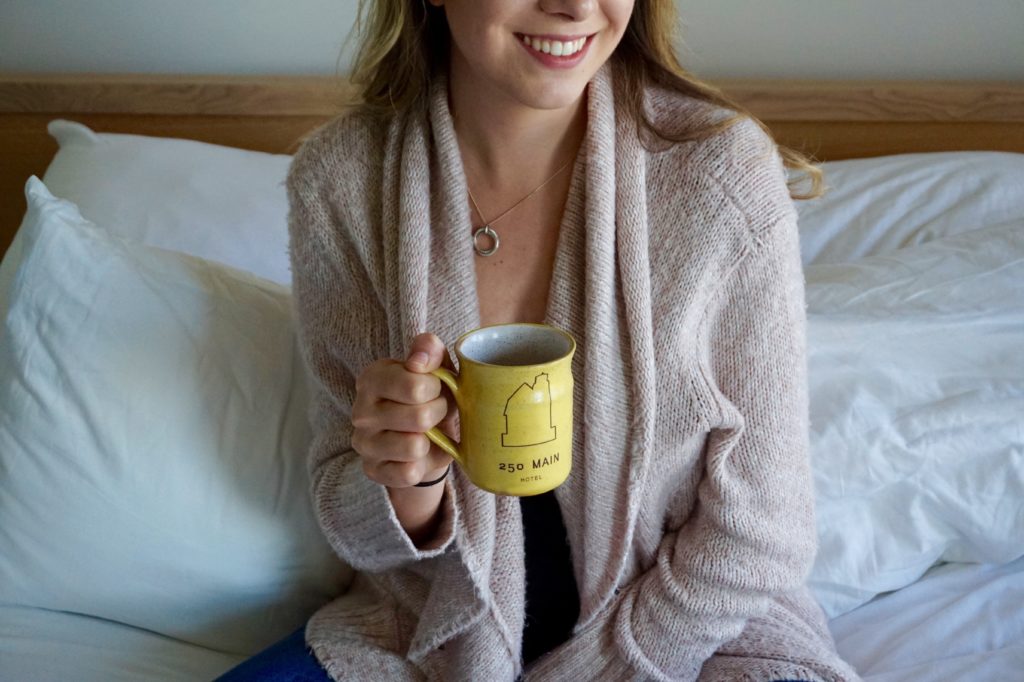 As the name suggests, the rooftop deck is located at the top of the building and is a beautiful space where you can sit and relax alone or with other guests to overlook the water and practically see all of Rockland.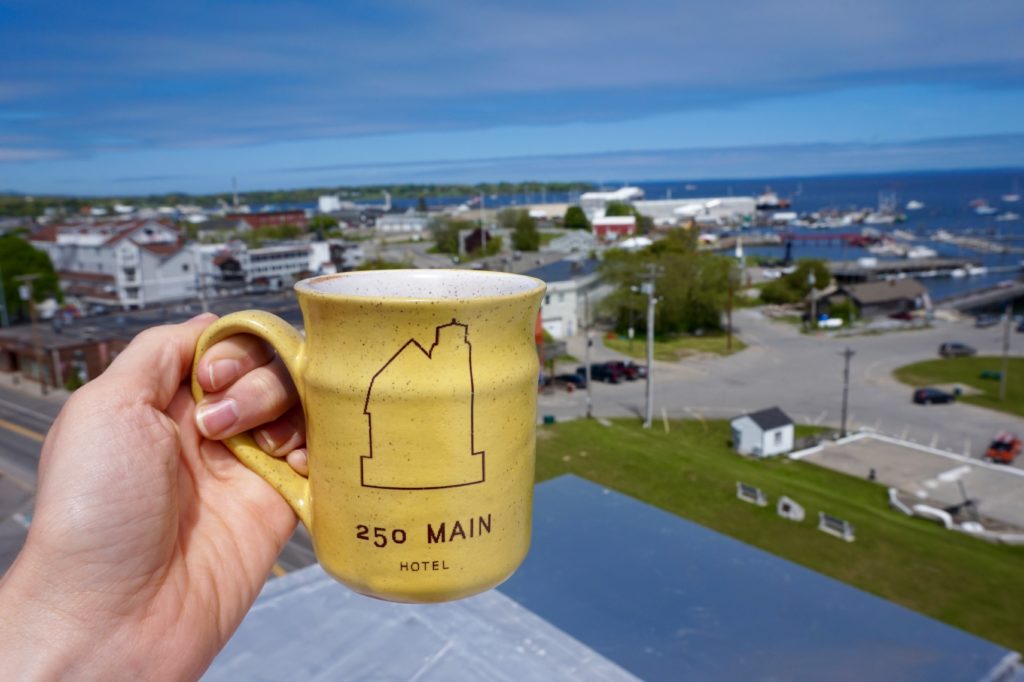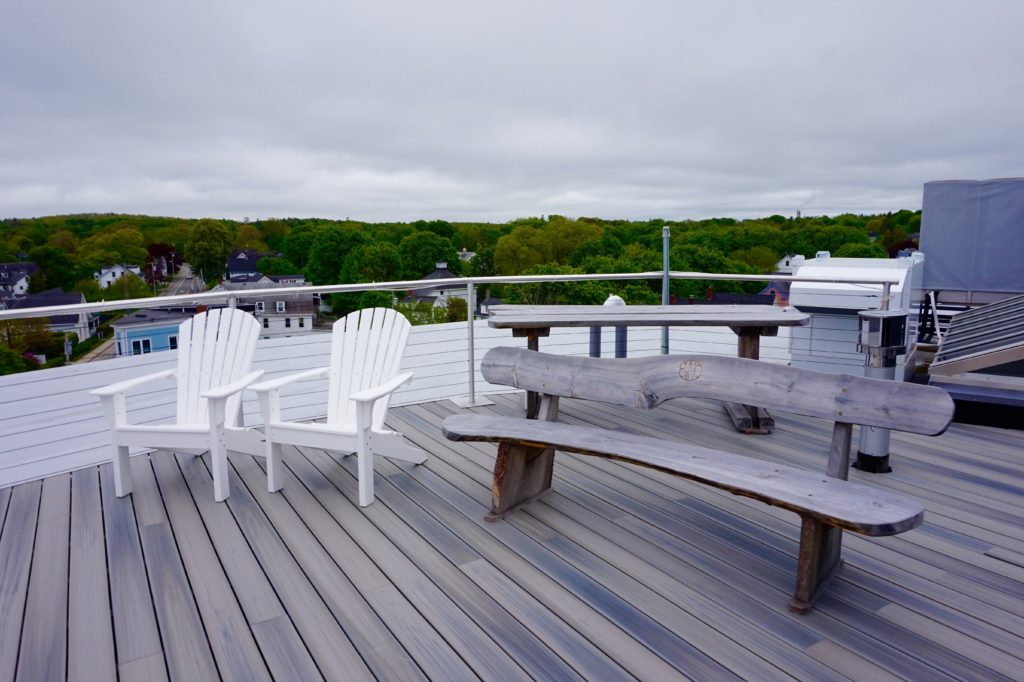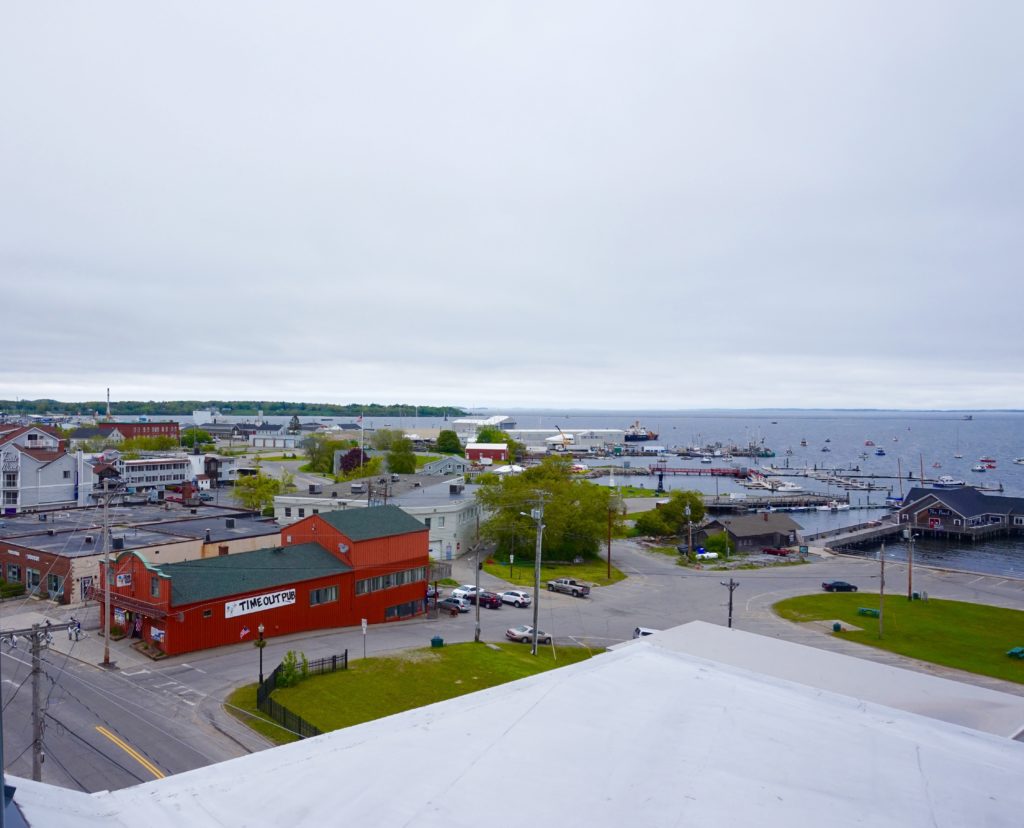 250 Main is also a pet-friendly hotel for an additional fee. With their extremely kind staff, gorgeous decor, cloud-like bed, and the countless other little touches throughout the hotel, 250 Main should definitely be a no-brainer when staying in Rockland! I encourage you to check out more on 250 Main whether that be on Instagram or on their stunning website where you can easily tour the different style rooms they offer and book your next stay! 
Make sure to subscribe to stay up-to-date with my blog and check out my Instagram for my travels. Travel diaries for my road trip through Maine will be coming in the following weeks!
Have you been to Maine before? Let me know in the comments down below!
Our Wandering Mind was a guest of 250 Main in exchange for reviewing the hotel. All opinions are my own.