I thought that I'd be a cool idea to do a little foodie round-up from my last trip to Sydney. Obviously, this wasn't all that I ate while I was in Sydney, I definitely cooked the majority of the time I was there. Not only is that more affordable since going out to eat is a lot more pricey in Australia but simply because I enjoy find new recipes to try out and cooking in general.
However, I've included three restaurants that I went out to that I've never been to before and one that I've visited a few times. I hope to do more of these in the future with all the other places I plan on traveling to.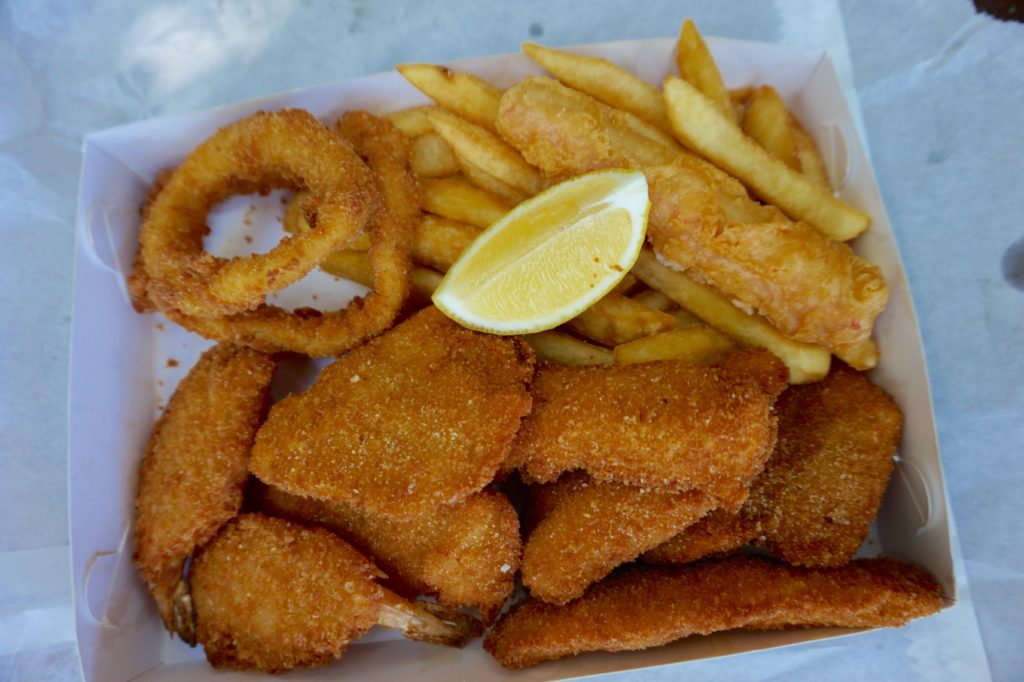 Location: 76B Murphy St Blaxland NSW 2774
What I got: We got the Fish and Chips family basket with breaded prawns, crab, calamari, fish, chips of course! It was definitely enough for 2 people to split and we delicious!
Atmosphere: This place is definitely a grab and go kind of place. Although they have some seating inside and a couple of small tables outside, I preferred heading to a park nearby and eating it there instead.
Overall Rating: This place had a really good rating and I definitely see why. Although it's not ideal if you're looking for a sit-down spot, the fish and chips are delicious and a good price for the amount of food! If you're in the area and craving fish and chips, definitely check out this spot!
Location:118 Devonshire St, Surry Hills NSW
What I got: I got a cappuccino with almond milk and the Paleo Breakfast. This breakfast included kale, mushrooms, tomatoes, smashed avocado, and two poached eggs. Overall the breakfast was tasty and all organic which was amazing, although I could have definitely used some carbs!
Atmosphere: I absolutely loved the atmosphere of this place, it's actually what drew us in to eat here in the first place! Ouroboros describes their restaurant with a minimalistic and contemporary design which I definitely agree with. The whole restaurant has a very bright, open, and peaceful feel to it. Definitely, a place to relax and enjoy brunch with friends or even get some work done.
Overall Rating: I really enjoyed my breakfast at this place. Although if I do visit again, I'd order something different, I loved the atmosphere, the coffee and the fact that everything is healthy and organic!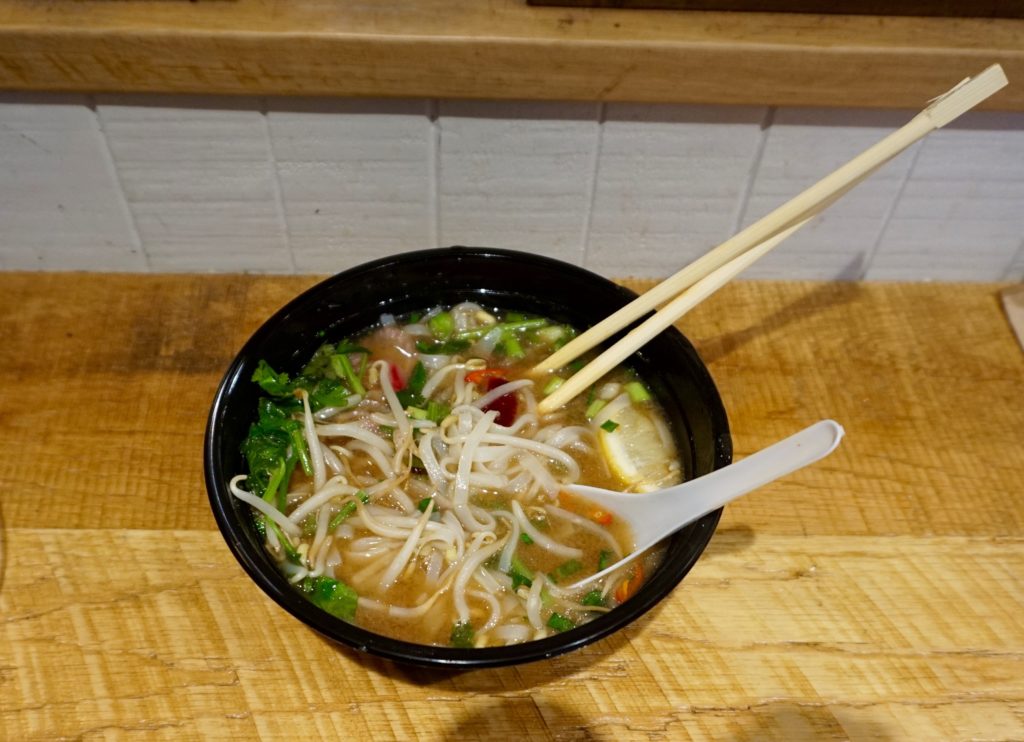 Location: Gateway Sydney, 1 Macquarie Place, Sydney 2000, NSW
What I got: I got the Pho with beef. I love Vietnamese and Pho in particular and this Pho was not an exception.
Atmosphere: The overall atmosphere was pretty hectic. It was hard to even find a seat for two of us together. However, this is definitely a great location to stop by if you're in the mood for different types of food. This cafeteria area has everything from fast food, cafes, to very fancy restaurants so there's definitely something for everyone.
Overall Rating: Overall this place has great Vietnamese and it's perfect for if you're on the go. They have several locations all over Australia which is awesome! If you're in the mood for some Vietnamese, I would definitely recommend checking this place out!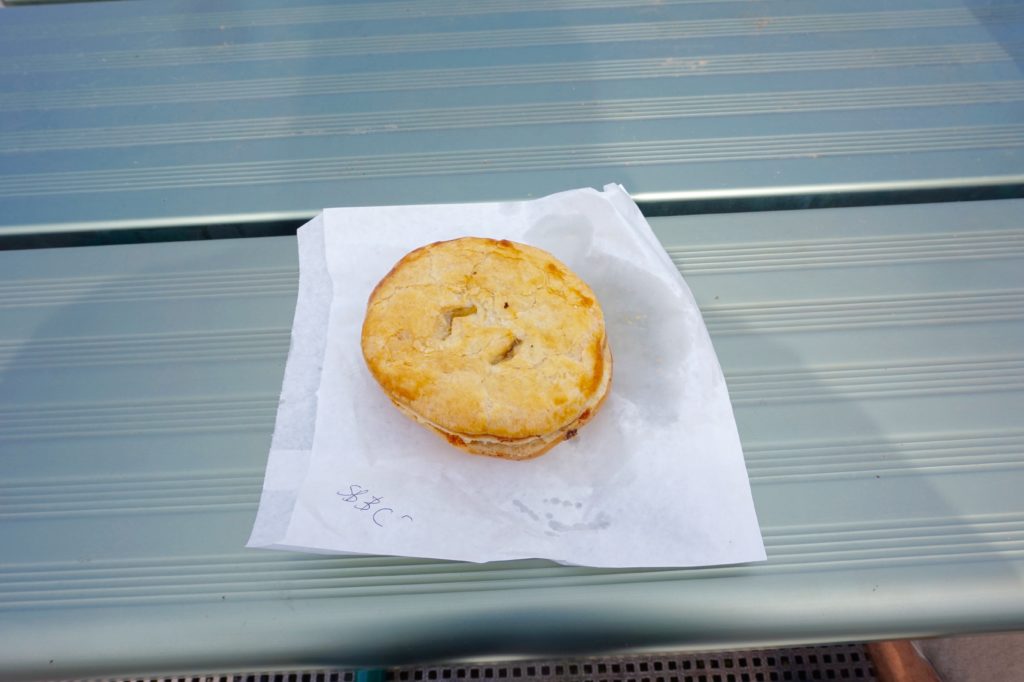 Location:1858 Bells Line of Rd, Kurrajong Heights NSW 2758
What I got: I got the steak, bacon and cheese pie. I'm not going to lie, I've actually had this exact pie before and it's delicious!
Atmosphere: This hidden gem is on the side of the road when you're passing through Kurrajong Heights/Bilpin. It's something that is very easy to miss, but you'll definitely be mad if you do! They have so many different pies to choose from including breakfast pies, vegetarian pies, traditional steak pies, and they even have some sweet treats to choose from as well. The restaurant itself is nice and they have seating both inside and outside, but I prefer to take my pies to go and eat at our destination.
Overall Rating: I've been to this pie place a couple times now and I can honestly say that it has the best pies that I've had in Australia (so far)! I highly recommend this place if you're in the area, just remember to bring cash since it's cash only.
I hope to continue doing more posts like this in the future. I always find it nice when traveling to a new area what restaurant other people enjoyed eating at and what they got. What's your favorite type of food? Let me know in the comments down below!