This post contains affiliate links, all opinions are my own.
Now that it's summer, I'm going to start my summer series of getting "summer ready." During this series, I'll be going over my favorite summer makeup, self-tanners, outfits etc. Today, however, I'm going over one of the most important things to get summer ready or feel confident in general, your smile. With all the travel and photos that come along with summer, having the perfect white smile is essential.
I love coffee. I'm definitely an avid coffee drinker. I noticed that between all my caramel macchiatos and hazelnut coffees, my teeth have gotten pretty discolored. I've tried other whitening products in the past such as whitening strips and whitening toothpaste, but they never worked that well. They either made my teeth extremely sensitive or if I spoke one word they would slide off my teeth. Needless to say, I was starting to get annoyed with whitening products, until I found Smile Brilliant.
I was fortunate enough to partner with Smile Brilliant and try out their complete at home teeth whitening set, review it for my blog, and give back to my viewers! This set is seriously like the whitening treatments you would get at the dentist for a fraction of the price. The kit is so easy to use and is perfect for sensitive teeth like what I have. Smile Brilliant sent me the complete kit for an honest review and as always, all opinions are my own.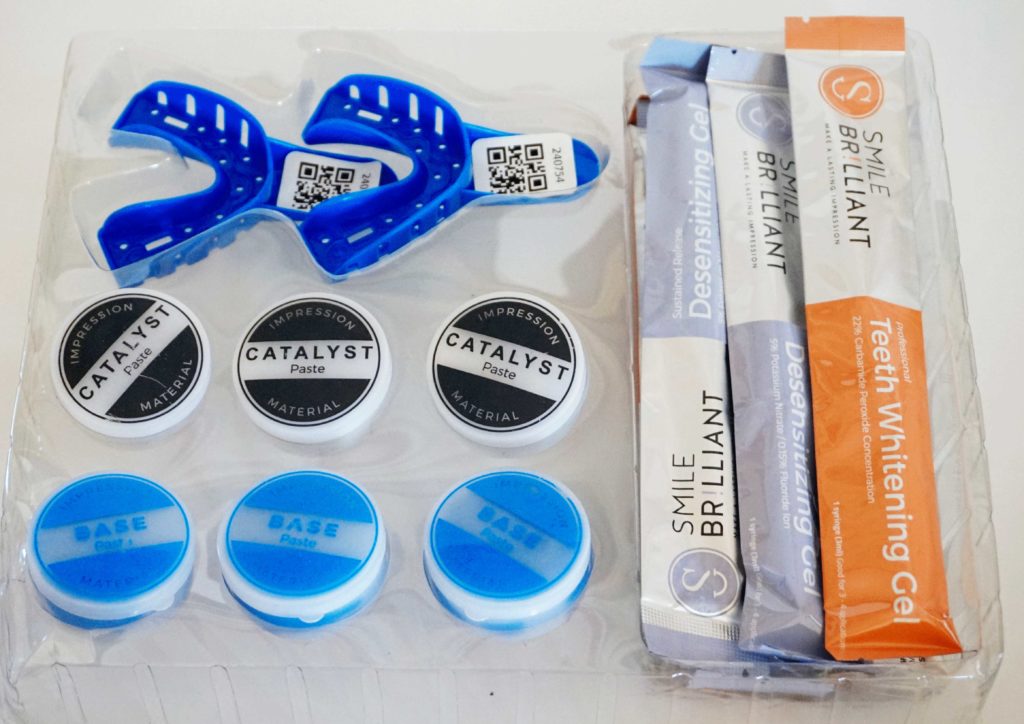 How It Works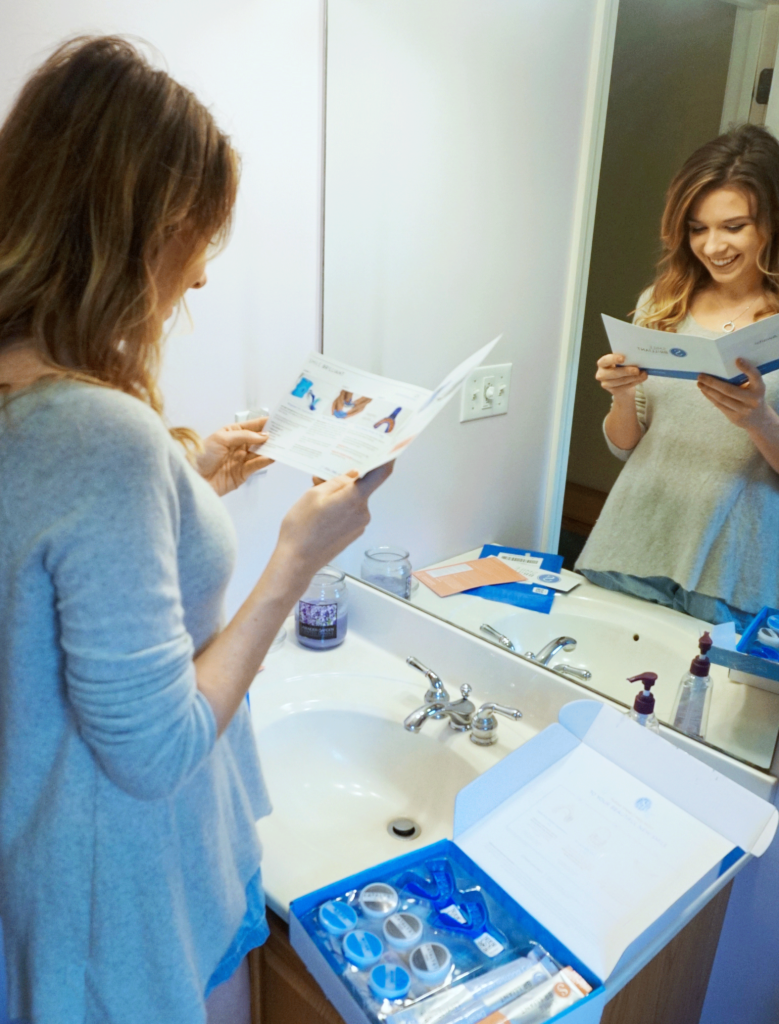 When you first receive your Smile Brilliant kit you might get a little overwhelmed, but you really shouldn't because with the step by step guide, whitening your teeth is super simple. Make sure you carefully read the instruction guide to learn how to make your teeth mold. It's really as simple as molding the Catalyst and Base Paste together, placing it on the tray, and putting it in your mouth. After you get your teeth impressions, mail them off to Smile Brilliant in the pre-labeled shipping package and you should have your custom whitening trays before you know it!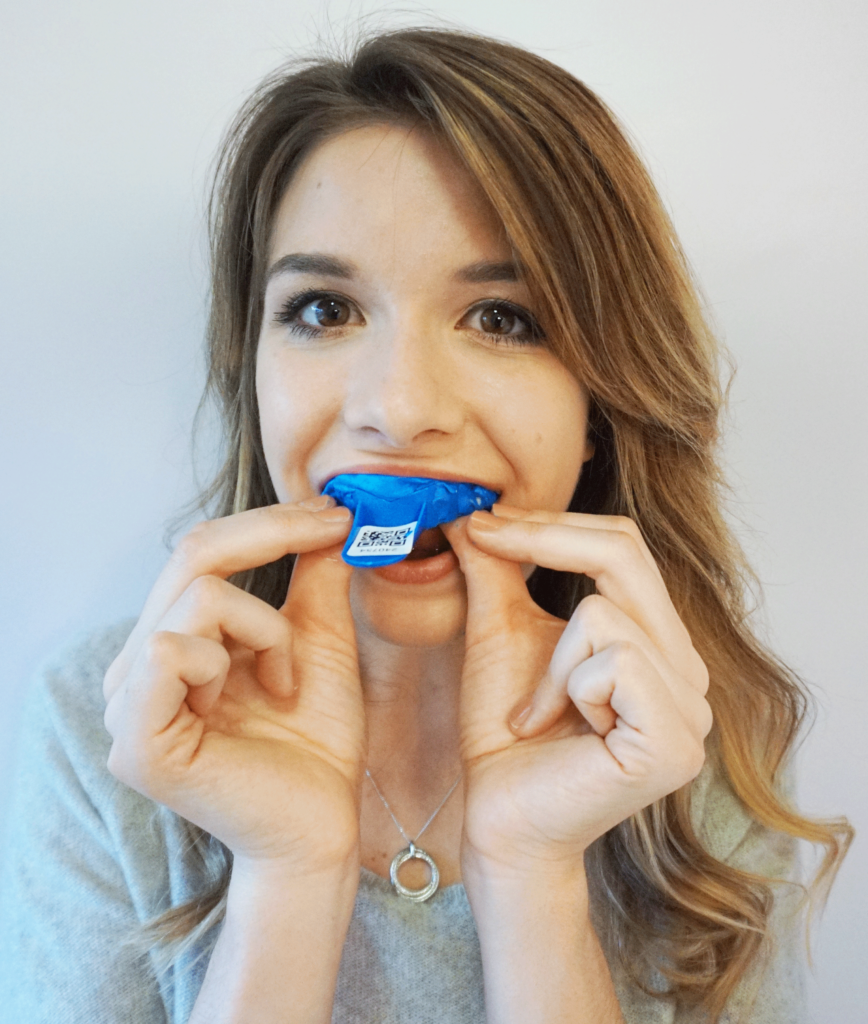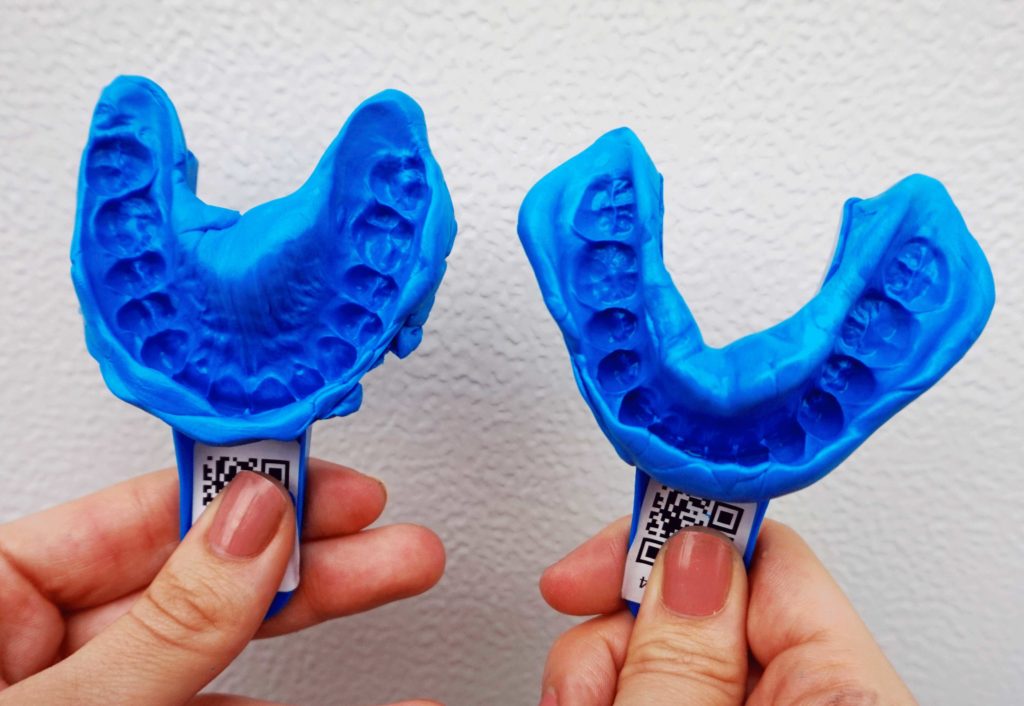 Once you receive your custom whitening trays in the mail, you are ready to whiten! Smile Brilliant recommends whitening between 45 minutes to 3 hours a day. Some people are able to whiten daily, but if you have sensitive teeth like me you can whiten every few days instead.
Depending on what kit you choose you will get a certain number of whitening syringes and desensitizing gel syringes. Even if you don't have sensitive teeth, it's key to follow up your whitening session with the desensitizing gel to get the best experience possible. In each syringe it's noted that you get 3-4 applications, I, however, always get 4 whitening treatments out of each syringe.
When I Whiten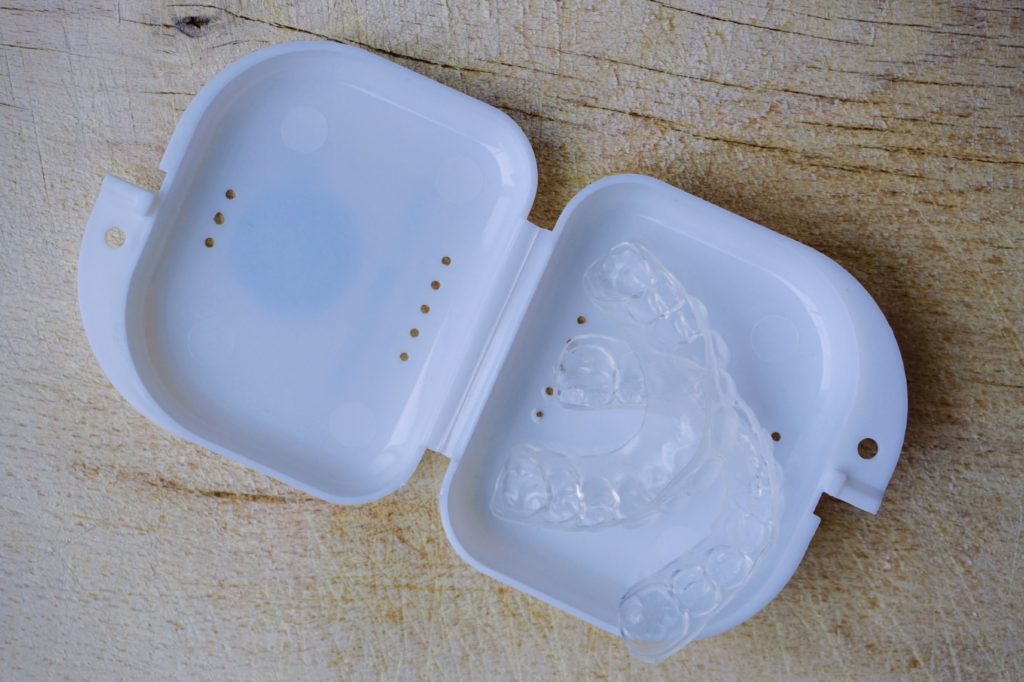 As I mentioned, I whiten every few days instead of every day due to my sensitive teeth. It's best to whiten at night. I like to whiten after dinner when I know I'm not going to be eating anymore for the day. The awesome thing is, I don't have to stand still when I'm whitening. I can easily hang out with friends or family while whitening because the trays are barely noticeable and you can easily talk with them in. Most times I'm simply working on my computer or watching Netflix when I whiten. I found for myself that whitening for anywhere from an hour to two hours at each time works best. Definitely, find out what works best for you when it comes to whitening!
Results
I'm very happy with my results with Smile Brilliant. It's noted that the average person needs about 7-12 whitening sessions to truly get the whitening effect. I did 8 sessions and I'm so happy with my smile, it's extremely natural looking and not too in your face. To show you the most honest and accurate results of my teeth, I have left these two photos of my smile completely unedited.
The awesome thing is that after those 8 sessions, I still have syringe packets left which means I can continue whitening whenever I feel my teeth are getting a little discolored again or if I want to achieve an even whiter smile! I'm extremely happy with my results and the company in general. As I mentioned in other product reviews, I'm a big fan of companies that are cruelty-free and Smile Brilliant gel ingredients are both vegan and cruelty-free! How awesome is that!
Giveaway
Want a chance to win a custom at home whitening set from Smile Brilliant? Smile Brilliant is giving my subscribers a chance to win a $139 store credit to use on any of Smile Brilliant's products! Kits start at $129 and range in price so you can pick out the perfect kit for you and your needs! You can enter the giveaway right here! Giveaway open to UK, Australia, Canada, and USA residents and closes on August 1, 2017. Want to try out Smile Brilliant right now? Use my code ourwanderingmind5 for 5% off your purchase! 
Want to learn more about Smile Brilliant or teeth whitening in general before buying? Definitely, check out their facts that everyone should know about teeth whitening and even find out more about custom trays vs. the LED kits that are starting to show up everywhere and find out what will work best for you!
Make sure to subscribe to stay up-to-date with the rest of my summer series! I have a lot more exciting reviews and blog posts coming up that you won't want to miss!
Have you ever had a problem with whitening your teeth before? Let me know in the comments down below!