Hobart, Tasmania was our first stop on our Tasmania cruise and was by far my favorite place in Tasmania. I really liked the feel that Hobart gave me with its cozy, small town feel. It had a beautiful boat house area that was surrounded by brick buildings and multi-colored houses, very picturesque. Although the weather was chilly compared to what we were use to in Sydney (understandably since Hobart's known as the stop before Antarctica!), the sun was still shinning and it was a beautiful day.
Unsure of what we wanted to do, we headed straight to the information office where we were able to rent a car to explore different areas of Hobart. We decided to make our first stop Richmond, a town where there's a lot of historical buildings, but it's also home to the Zoodoo Zoo.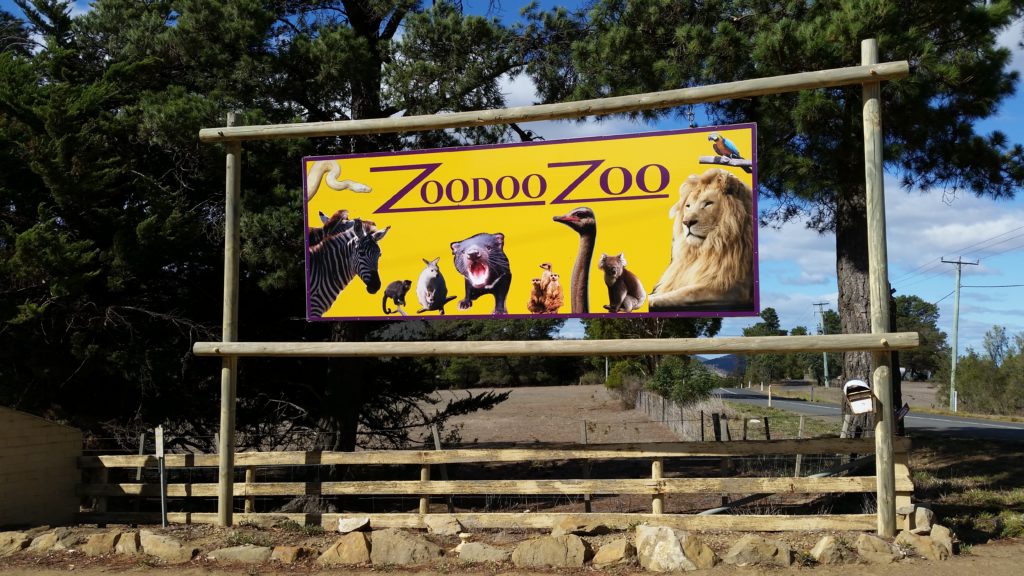 We wandered around Richmond, unsure of where all the historical sites were located and decided just to set the GPS to the Zoo, and I'm so happy we did. Zoo's are always a good time, in my opinion, but I've found that the Zoos here in Australia are more hands on (you get to feed kangaroos and pet koalas!), however this Zoo is the most hands-on zoo I have ever been to.
When we arrived we had the opportunity to board a safari bus that runs about every 20 minutes, which is like the main event at the zoo.When we got on the bus, we were handed a cup of food to feed the ostriches. I'm not going to lie, this was a terrifying experience for me. I'm not a fan of ostriches, never have been, never will be. There was a lot of screaming and almost crying involved (on my end) but once we moved on from the ostriches we were on our way to feed the zebras and camels which I really enjoyed…I was even able to get a couple selfies with some camels which was pretty cool!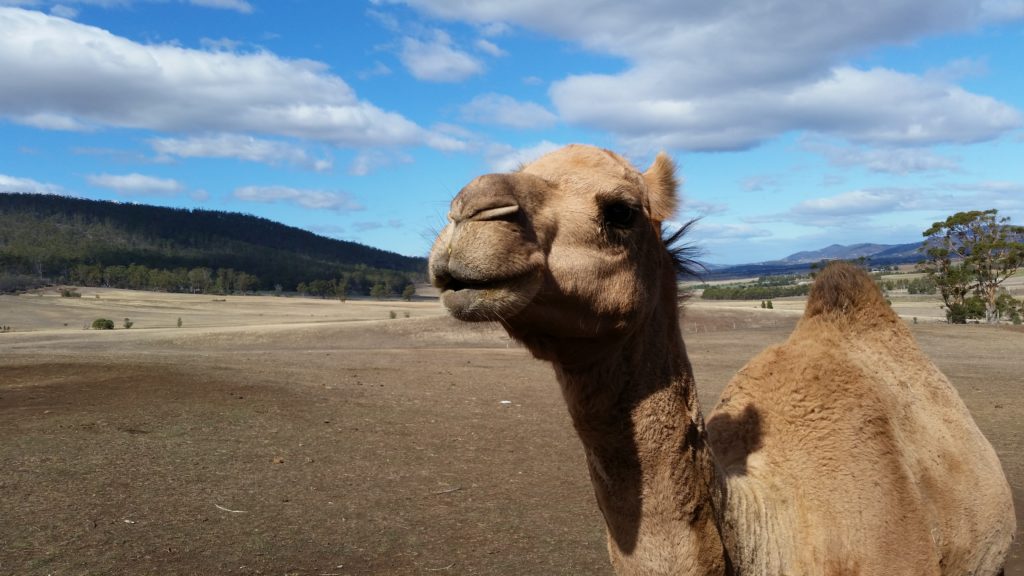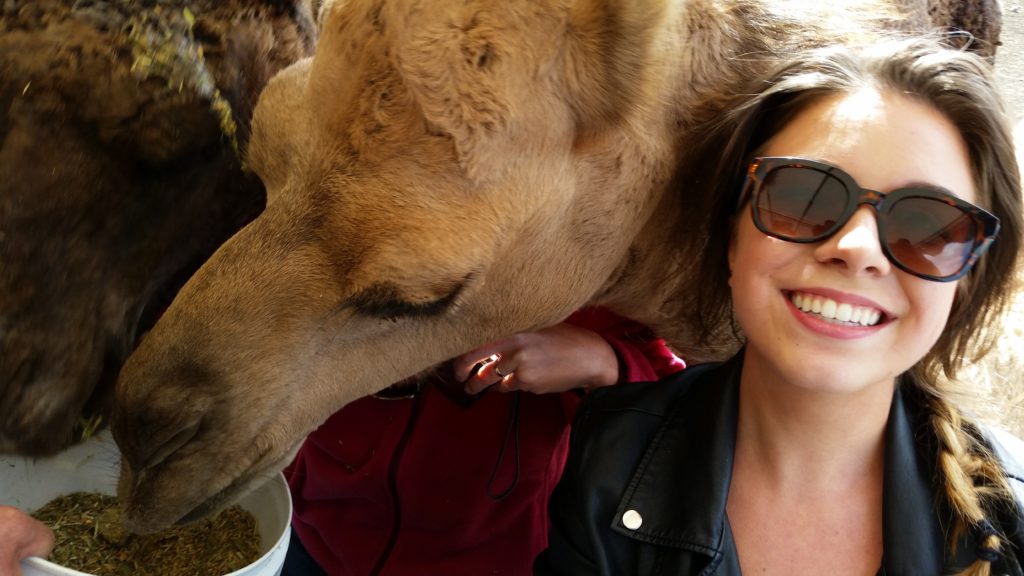 After our feeding tour, we moved on to feeding the kangaroos in a large fenced in area where we got to hang out with them, pet them, and feed them at our leisure.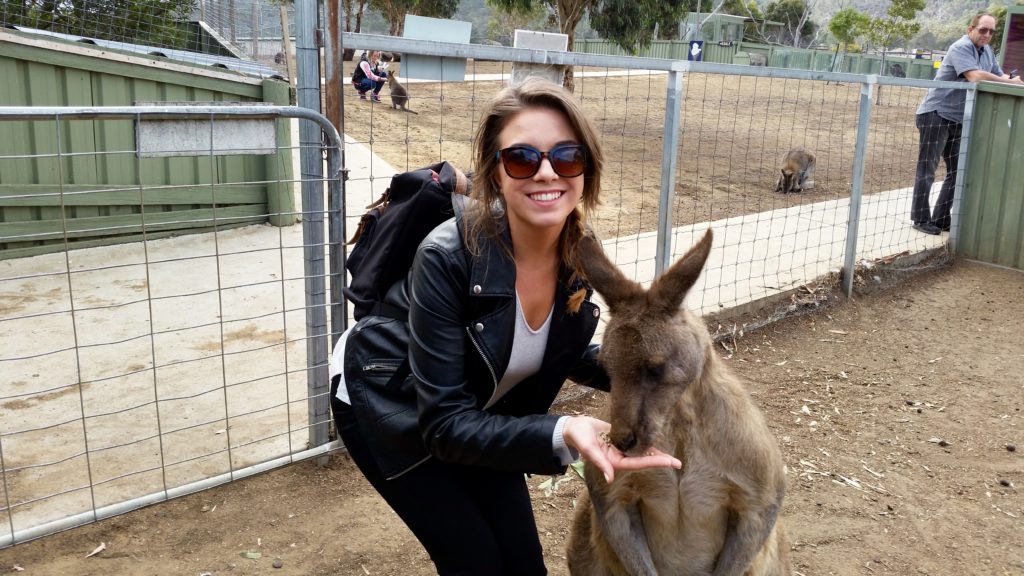 A little later in the day, they had the lion feeding. I was expecting the zoo keepers to be the ones to feed the lions, but just like the common theme of this zoo being very hands on, I was able to feed multiple lions!  After that, we continued on where we got educated about lizards, snakes, and ending with the Tasmanian Devil!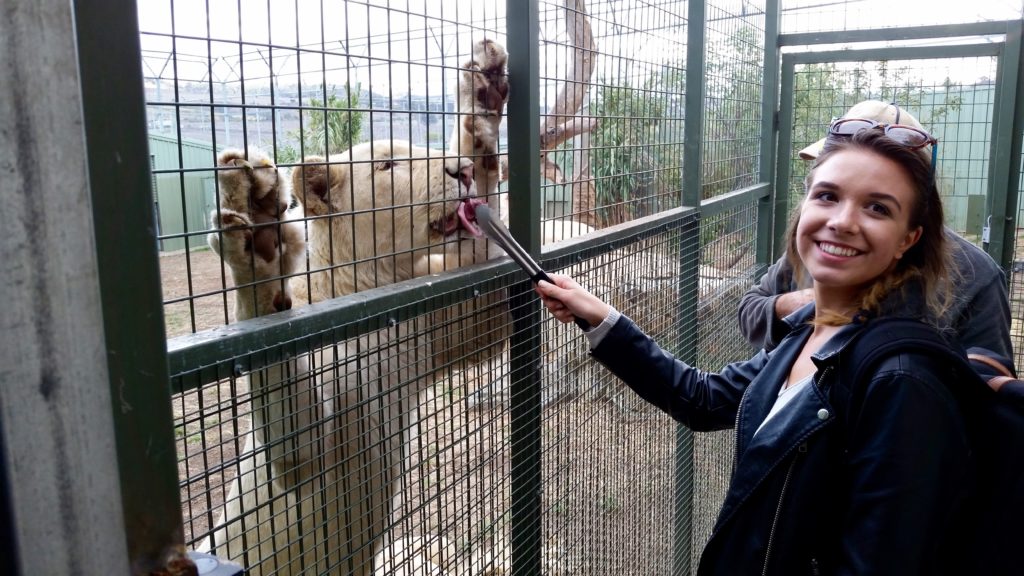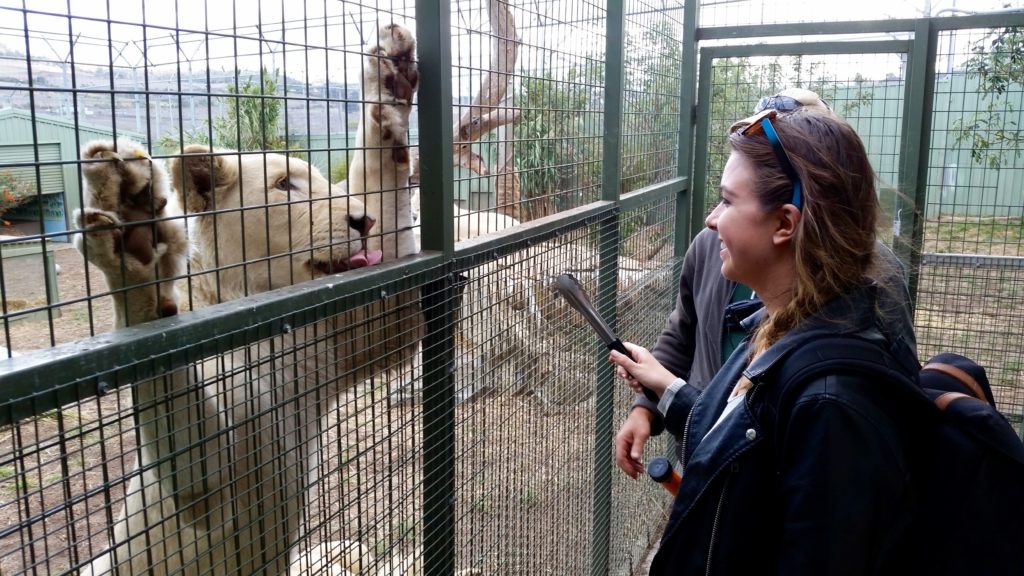 The staff was very knowledgable and friendly, which gave the whole experience five stars in my book! Just from what I was able to see from the short amount of time I was in Hobart, I wish I had more time there to explore the other aspects this city has to offer. If you're planning traveling to Hobart anytime soon, going to Zoodoo Zoo should be at the top of your list!