For the most part, I love packing. I however, dread packing toiletries. With the size constrictions (3 oz for liquids in a quart size bag), and all the little random bits and parts that go into a toiletry bag, it overwhelms me. For this trip I'm traveling to Sydney, Australia. Normally with long flights like this one, I'm awarded with two checked bags as well as a carry-on and personal item. However, although I'm still going for a few weeks, I decided that I didn't want to check any bags.
Checking bags stresses me out. Although it means that I can have fewer items in my carry-on, a lot of things can happen to a checked bag like it being delayed, lost, or just having to wait in a long line to initially check the bag at the airport. Since I'm not checking any bags, this means that all my liquids have to fit in one quart size bag for the whole trip.
This was definitely a struggle and I couldn't bring everything I wanted to bring. However I narrowed it down to the necessities so that everything fits perfectly.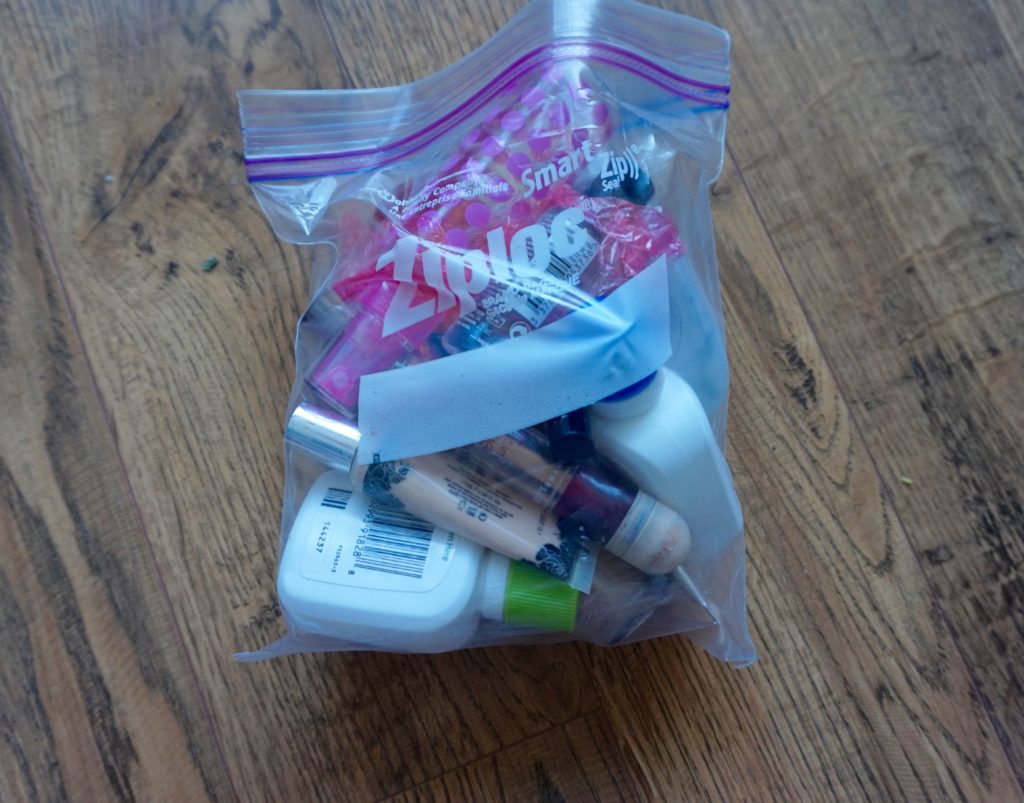 For makeup in my quart size bag I have my foundation, tinted moisturizer, concealers, and liquid eye liner. Other than that, I have skin care products. If you haven't checked out my post of How to Combat Dryness When Flying- Skincare Routine, I talk about my necessities when it comes to flying. Here I have rose-water, facial scrub, moisturizer, toner, face wash, and toothpaste. I put Saran Wrap around the containers that would possibly leak during my flight to ensure that everything stays in the containers!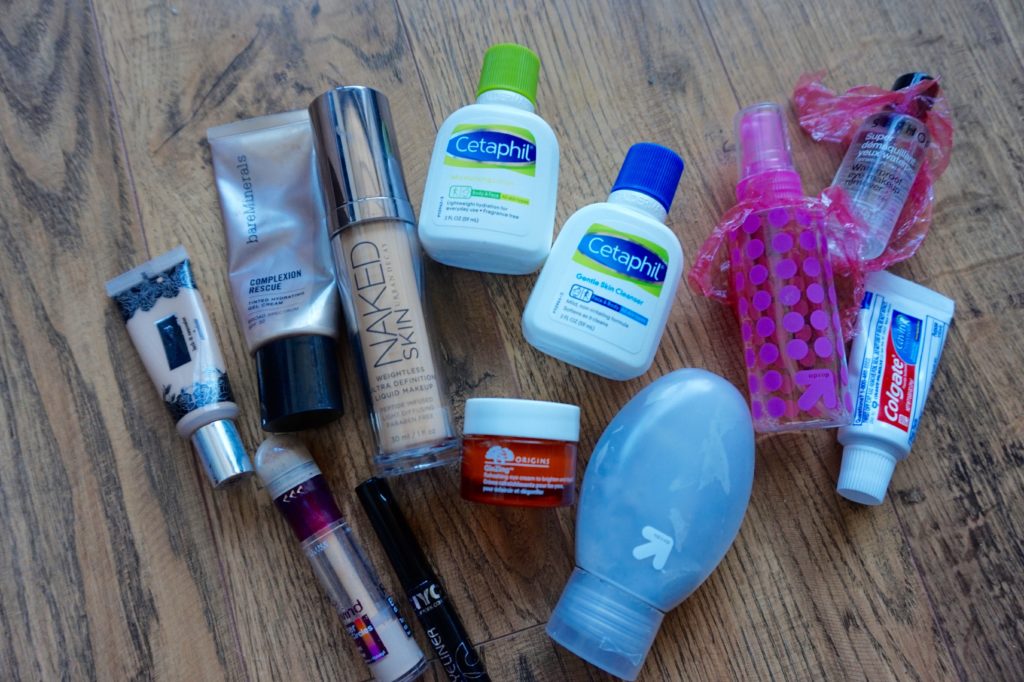 For my non-liquid items, I store them in this adorable Sophia Joy toiletry bag that I purchased from Target. I absolutely love the print and all the different compartments are really nice for organizing everything. In here I have everything else that would be considered a "toiletry" item.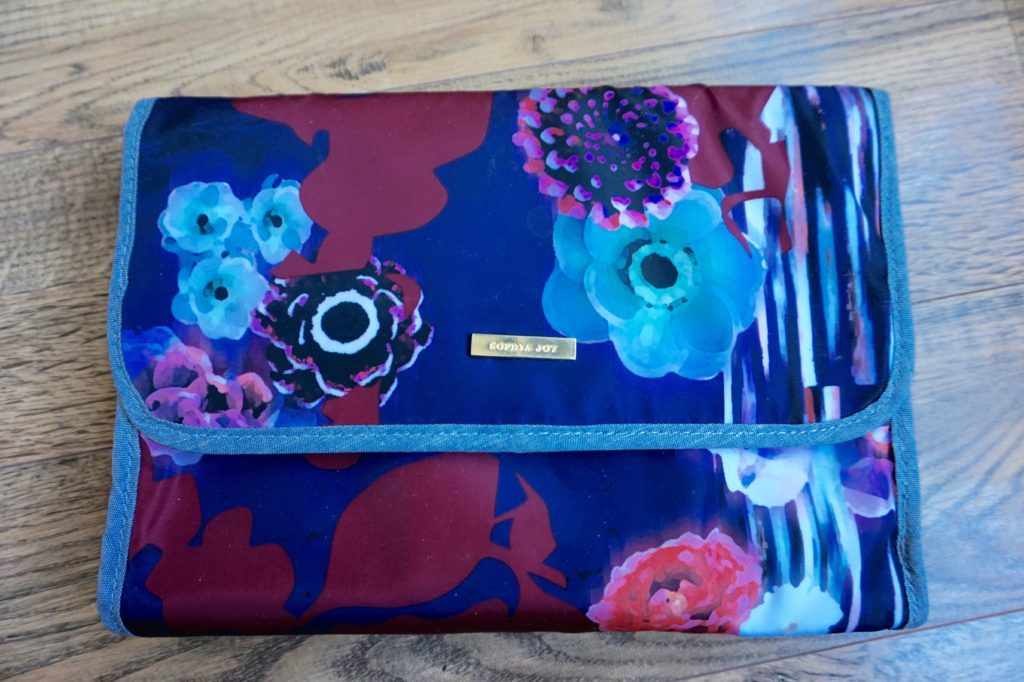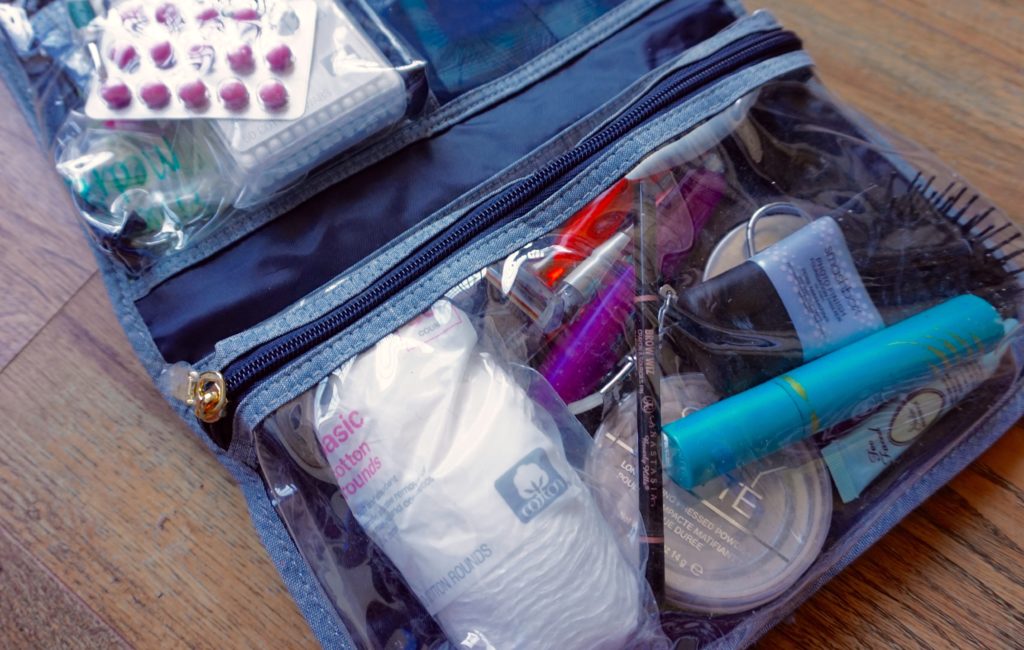 For my makeup, I have all my powders, eyeshadow, brow products, primers, eye lash curler, hair brush and hair ties, tweezers and mascara. Also I know that my face powder is broken! Normally I would purchase a new one, but every time I fly, my face powder breaks so I thought I would just take a broken one this time!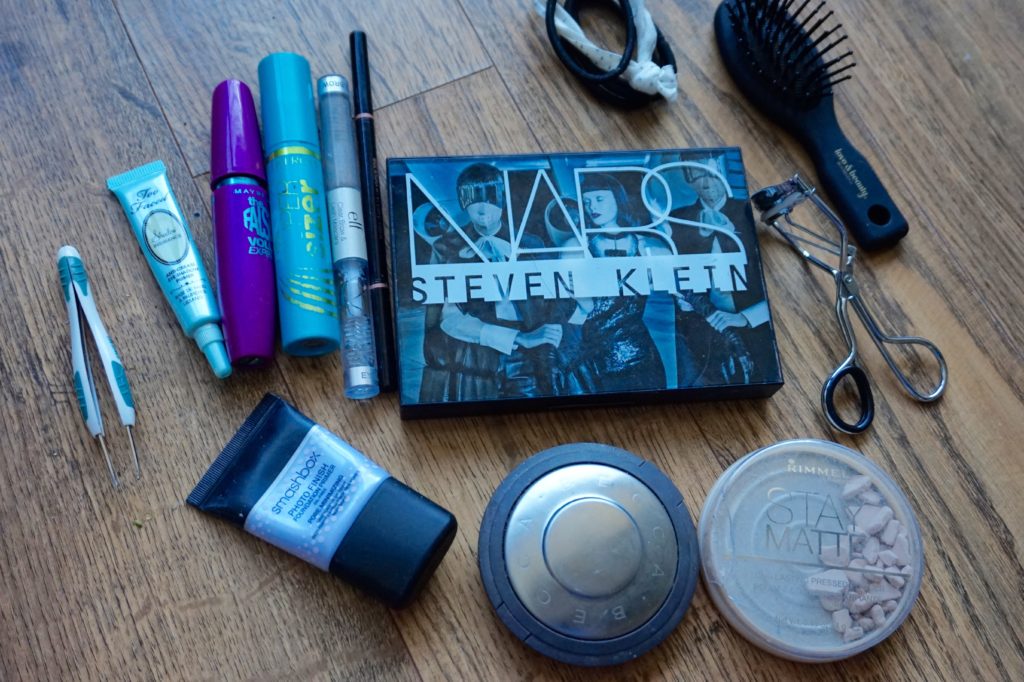 For skin care I have cotton pads, a pore strip, cotton swabs, a razor, and underarm deodorant wipes which I've never tried before so I'm curious to how they work!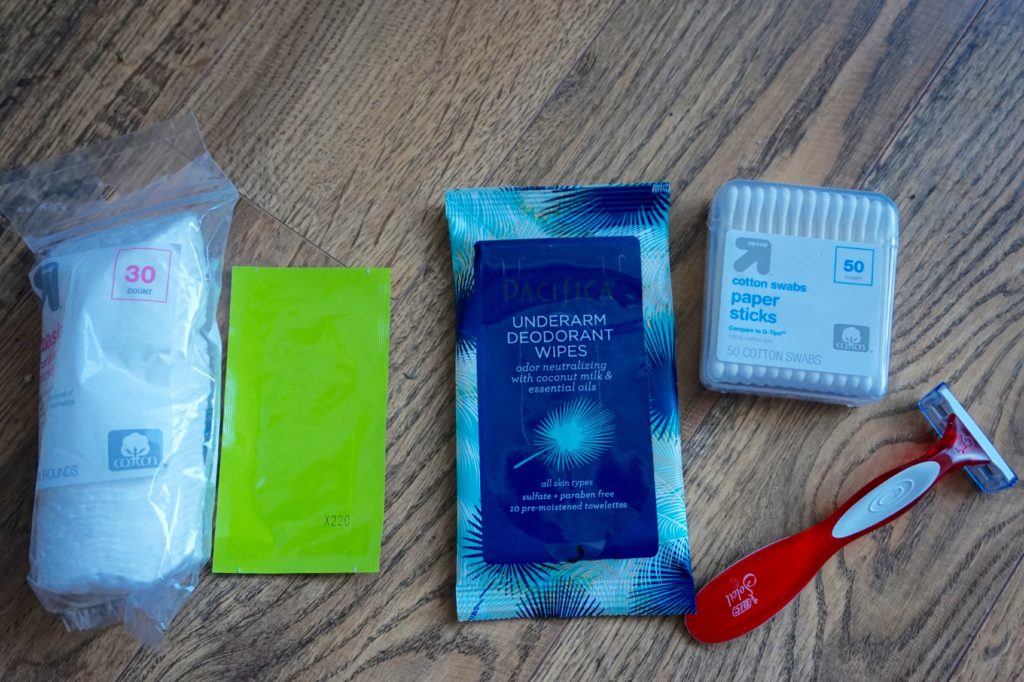 Other than that I just have a couple of pieces of jewelry and some medicine. For medicine I have allergy medicine, sleeping pills, and medicine to help with digestion! You always want to be prepared!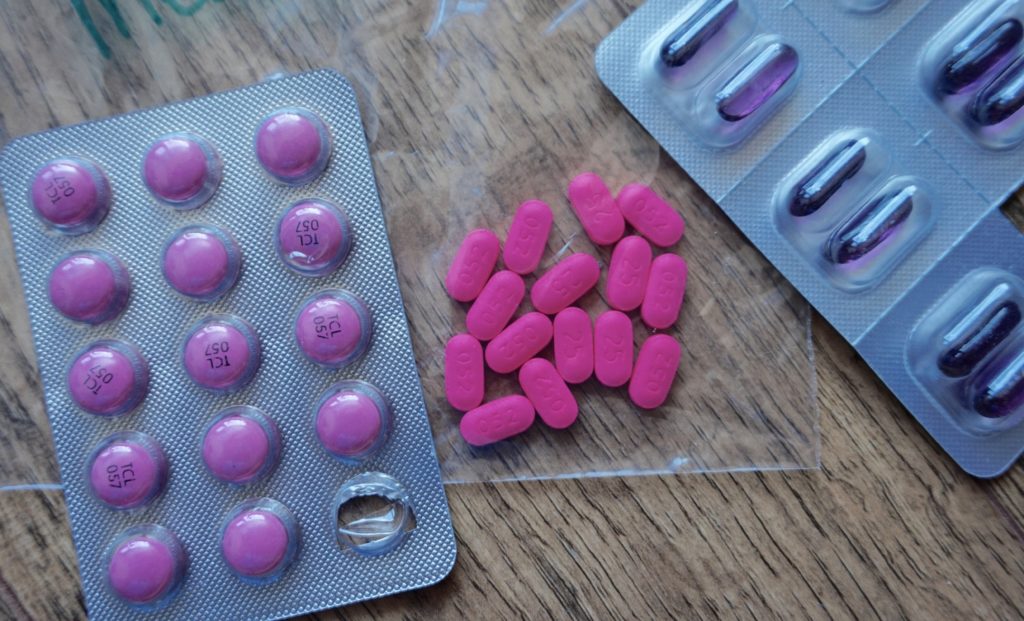 Although I find packing toiletries stressful, having a cute bag really helps make the process a lot more enjoyable. The awesome thing about toiletries is that 9 times out of 10 if you forget something you can go to the store and easily pick it up. If you haven't checked out my other packing and traveling posts make sure to do so, you can find them under the travel section here on my blog!
Do you find packing toiletries stressful like I do? Let me know in the comments down below!