As most people, I love trying out new products. However, when it comes to eyeshadow I know what I like and I tend to stick to it. I'm definitely a warm-tone shimmery eyeshadow kind of gal. Just because I tend to stick to a certain color palette, doesn't mean that I don't love experimenting and trying out different palettes. When I saw that Vanity Planet has the Classic 10 Eyeshadow Palette I knew I had to try it along with their Professional Makeup Brush Collection.
Vanity Planet was nice enough to send me both their Classic 10 Eyeshadow Palette along with their Palette Professional Makeup Brush Collection for an honest review. As always, all my reviews are completely honest and my own opinion.
I've been using the same drugstore brushes for years now. Although they're still holding up and doing the job, it was definitely time to try out something new. That being said, I find it very difficult to spend $40 on a single face brush which it seems like most decent brushes these days cost. This was one of the reasons why the Vanity Planet brush set was so appealing to me especially with the fact that the whole 15 piece brush set is only $72! However, if you use the code BBPalette70 you receive 70% off your makeup brush set order! How incredible is that?!
Brush Set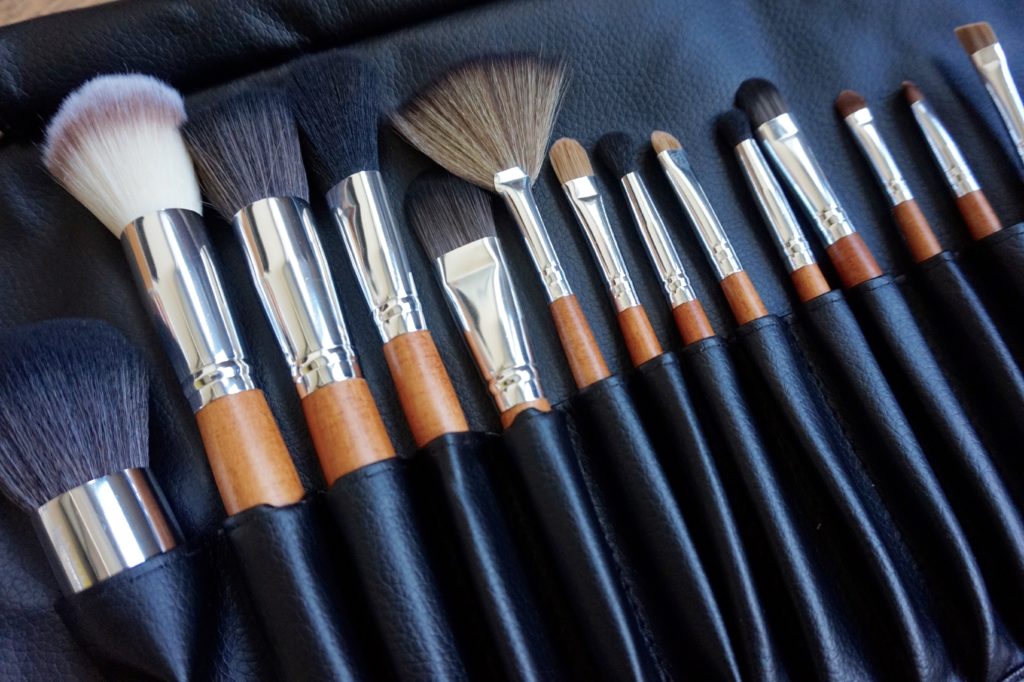 This brush set comes with 15 brushes; seven face brushes such as the Kabuki Brush, Powder/Blush Brush, Flat Top Stippling Brush, and a few other foundation and concealer brushes. It also comes with seven eye brushes such as Smudging Brush, Concealer Shader, Rounded Liner Brush and a few others. The overall quality of the brushes is pretty decent. The brush heads are extremely soft and since they're made from premium synthetic bristles, they create a beautiful finish whether that be with eyeshadow or my face products like bronzer or blush. I absolutely adore using the Large Fan Brush for my highlight, it's something that I've definitely incorporated into my daily routine.
Out of all the brushes, I have to say the eyeshadow brushes are my favorite. Although all the brushes are pretty good and definitely perfect for a starter kit, I find that I'm still reaching for my makeup sponge and other brushes when it comes to my face products. Nothing against the Vanity Planet brushes, just maybe it's more of a force of habit. However, the all of the eyeshadow brushes are incorporated in my everyday routine and definitely a staple for me now.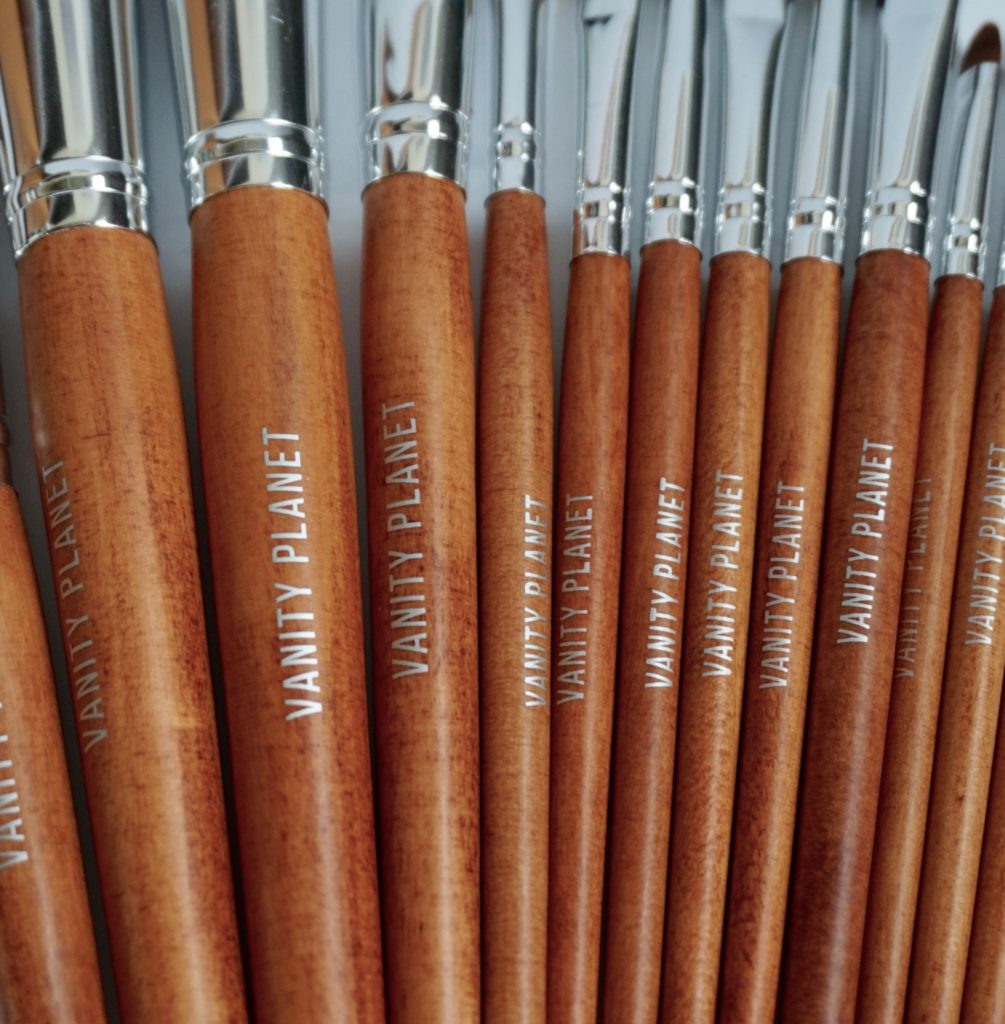 All and all, the brushes are really good, especially for the price and they're cruelty-free which is a huge plus. The wooden style handles are beautiful and very aesthetically pleasing and the carrying case makes it absolutely perfect for travel. If you're in the market for some good quality brush set that won't break the bank, I highly recommend checking out these brushes from Vanity Planet!
Eyeshadow Palette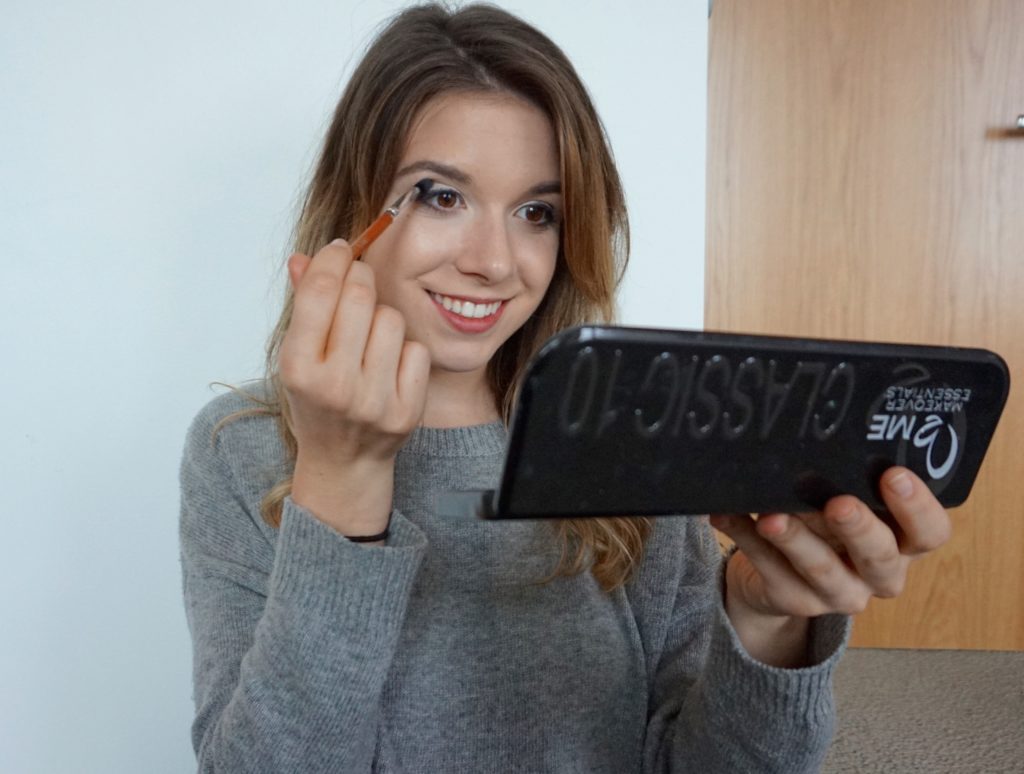 Along with the brushes, I got to try out this beautiful eyeshadow palette from Vanity Planet. When I first opened this palette up, I knew I was going to love it. This palette is full of beautiful warm-toned shimmer and matte eyeshadow, basically, this eyeshadow palette was made for me!
The quality of the palette is pretty decent as well. Although it's a little chalky especially compared to the Naked Palettes, the colors are stunning and just wiping out any fallout or wetting my brush beforehand really does the trick to minimize the chalky texture.

I find that all of these color combination creates numerous looks perfect for an everyday smokey eye and are almost identical color dupes for many of the Naked Palette colors that I reach for every day. This palette is also practically a steal especially when you compare it to the Naked Palettes which are $54. If you also love warm-toned eyeshadows this is the palette for you!
Overall my experience with Vanity Planet and the products was pretty good. I'm happy that I got to try out a few different products from the brand since I've never purchased anything from them before. After this experience, I'm definitely interested in trying other products from them after the positive experience with the eyeshadow palette and the Palette Professional Makeup Brush Collection.
Along with the coupon code for the makeup brushes, if you're interested in purchasing the eyeshadow palette or any of the makeup on Vanity Planet, you can use the coupon code BBMakeup50 to receive 50% off any of the makeup products on the website!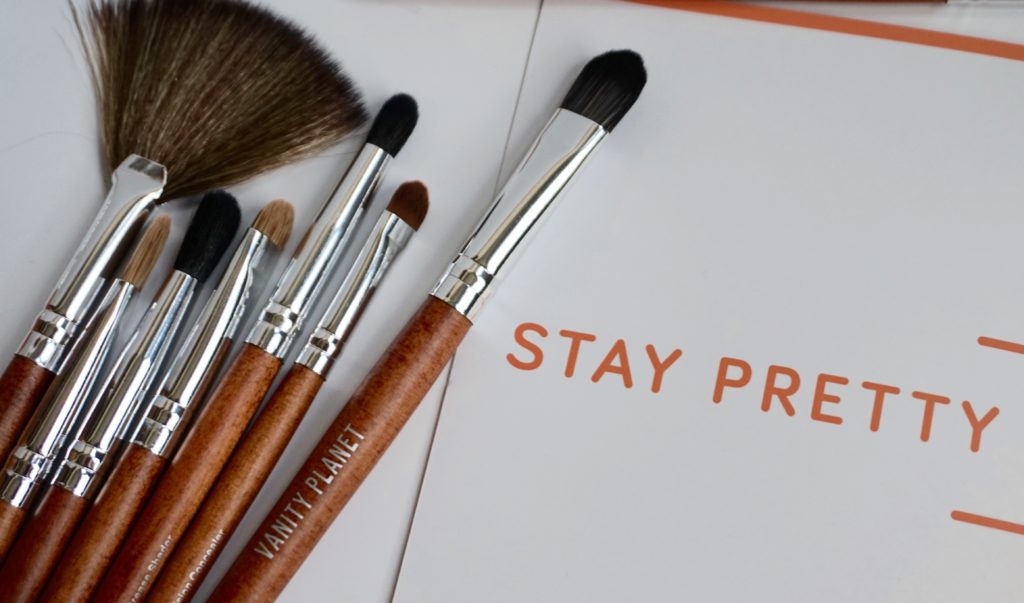 I hope you found this review helpful and let me know in the comments down below if you tried anything from Vanity Planet before and your thoughts!
"Powered by BrandBacker"