A few weekends ago, I spent the labor day weekend here in Australia traveling to Newcastle. Although the drive itself was only about 2.5 hours away from our home, it was definitely the perfect getaway. While I'm here living in Australia, I definitely want to explore as much as possible, so when I get the opportunity to get a long weekend and travel around, I definitely want to take advantage of all the amazing places the country has to offer.
Newcastle is about 2.5-3 hours away from Sydney and about 1.5 hours away from Port Stephens which I've been previously and absolutely loved it there. Seriously, the coast of Australia (or what I've seen so far), is so incredibly beautiful and Newcastle was no exception.
The city of Newcastle has everything anyone would ever want. There are great restaurants, beautiful views, and everything's practically within walking distance. If you're looking for a low-key weekend away where you can just relax, enjoy some amazing food and some stunning views, Newcastle is the place to go!
Where We Stayed:
Travelodge: Since this trip was pretty last-minute, we had limited options when it came to places to stay. As with most of our trips, if not all of them, we try to find the best budget-friendly options and Travelodge was the best accommodation that I could find in our price range. The Travelodge was a pretty standard hotel with a large king bed, decent bathroom, TV, mini-fridge, and microwave. Nothing too fancy, but it was comfortable and in a pretty good location. We found that a lot of hotels in the area didn't include what might be called "standard amenities" in the 21st century like free wi-fi or free parking. Parking was $15 a day and wi-fi was $10 a day, so not a huge deal, but it might be something to consider before booking.
Where We Ate:
The Happy Wombat: One of the places we had breakfast was The Happy Wombat, which serves breakfast, lunch, dinner, and also has a full bar. It had a great atmosphere and located within a 5-minute walk from our hotel. I decided to get The Fat Wombat which was massive, but nonetheless delicious! Their menu is what you would find at a common Australia cafe with some little twists here and there! I'd definitely recommend stopping to get some breakfast here!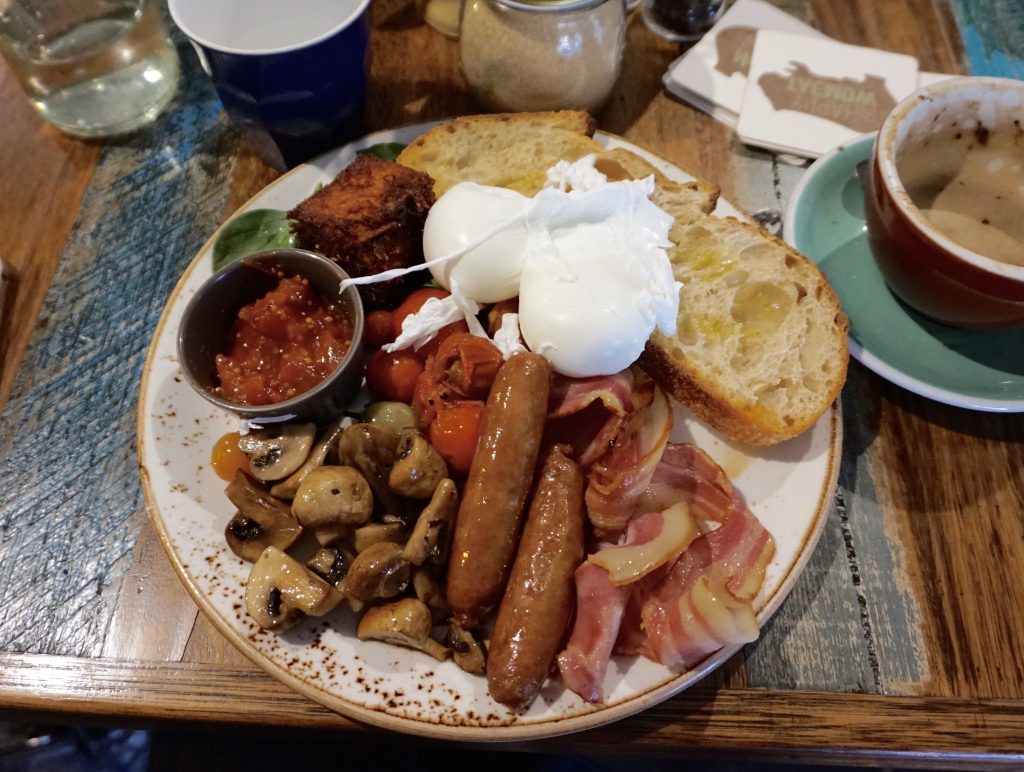 Meet: We celebrated our anniversary (our excuse for the weekend getaway), at Meet, a Brazillian barbecue restaurant. I've actually been to a few different Brazilian restaurants similar to Meet, however, Meet was a little different. Instead of the other Brazilian restaurants that I've been to that have a large salad bar for the side options, Meet brought out on a platter and put on the table with six different side dishes and a few different dipping sauces. If you haven't been to this style restaurant before, basically the servers come around with different meat and sometimes other options like pineapple and they cut however much you want off for you and serve it to you right there. This restaurant has different set menus, including a vegetarian option, so you don't need to leave your vegetarian friends at home! Meet was definitely delicious, but it wasn't the best Brazilian barbecue I've ever been to. Regardless, if you're looking for a less traditional type of dinner, Meet is definitely a fun place to enjoy the night out!
Silo Restaurant & Lounge: Another great spot for breakfast is Silo, a restaurant, and lounge overlooking the water. They have a large menu and a beautiful view! I got the Eggs Benedict and they were pretty great! If you're looking for a nice place to get a drink with friends or have brunch on Sunday I definitely recommend stopping at Silo!
What We Did:
The Bike Path: All along Newcastle, there's a popular bike path that you'll find countless people walking, running, and biking. It's definitely a popular thing to do when visiting Newcastle due to the amazing views and stops along the bike path. Along the path, you'll find beaches, restaurants, cafes, and stunning views. Grab a to-go coffee, make sure to pack your camera, and take a long walk along the path.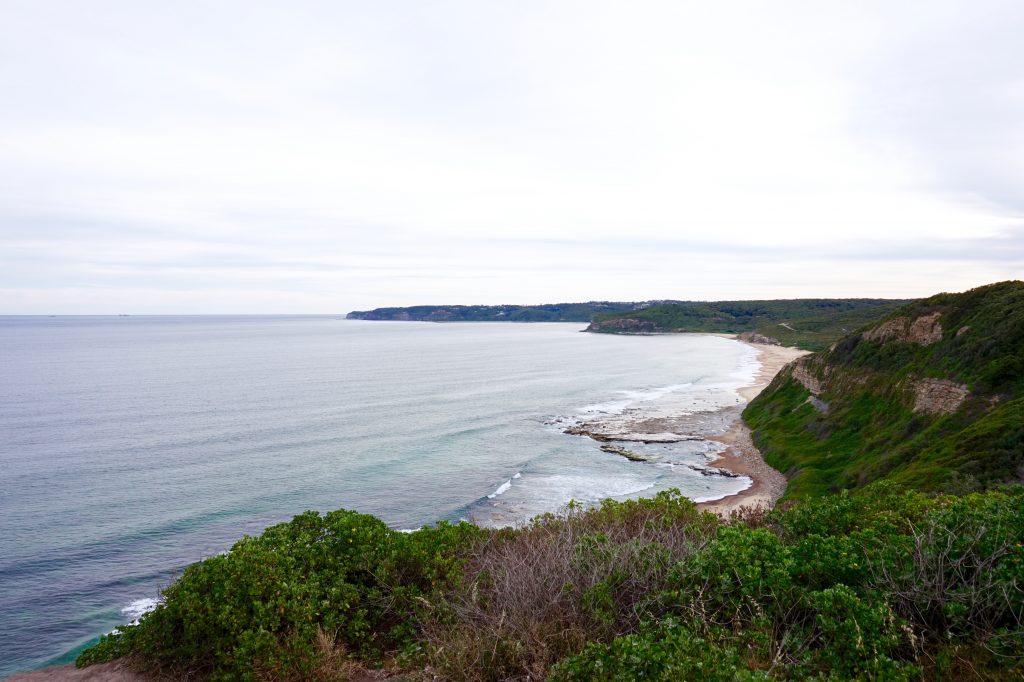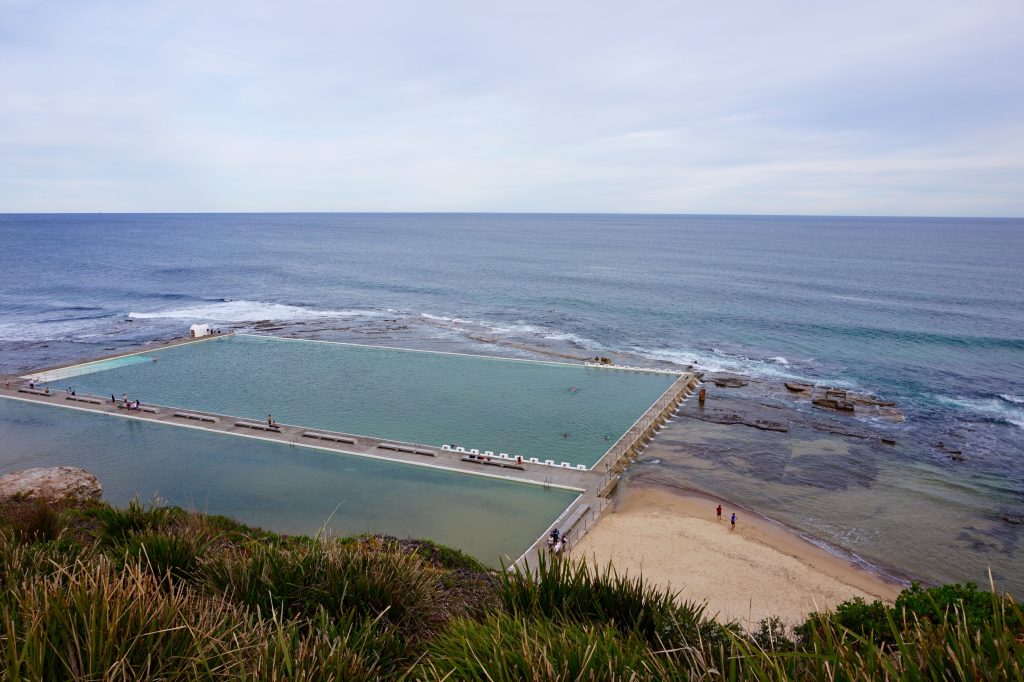 Newcastle Memorial Walk: One of my favorite things we did while visiting Newcastle was walking along the Newcastle Memorial Walkway. We did this the morning before we headed out and it was honestly the most breathtaking views I've ever seen. The walkway itself isn't that long so it's suitable for all ages. This is definitely something I think that everyone should do when visiting Newcastle!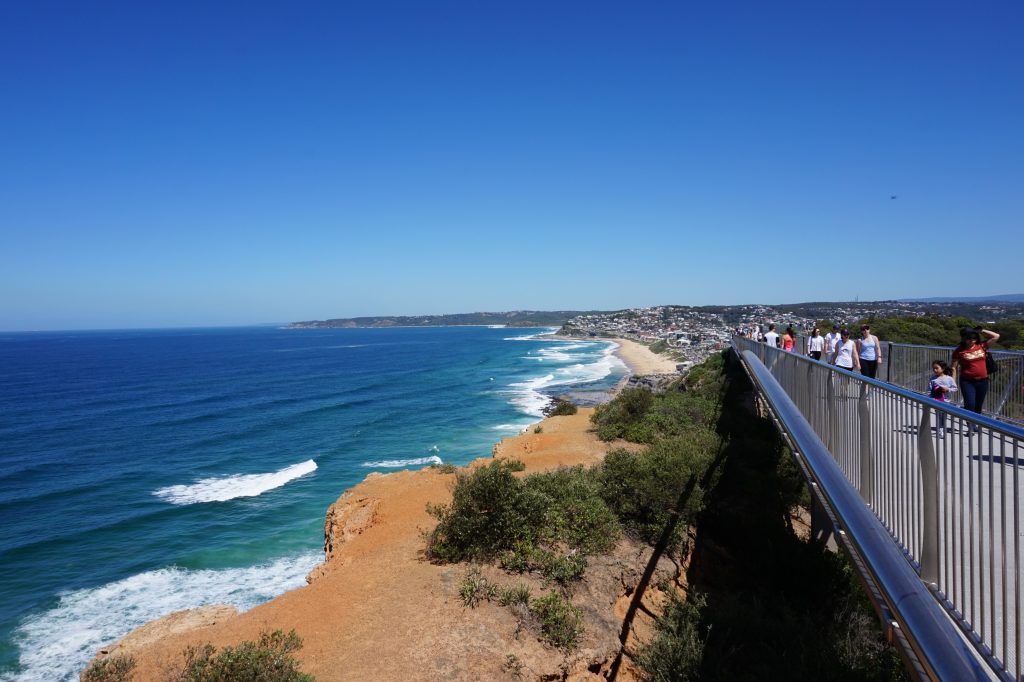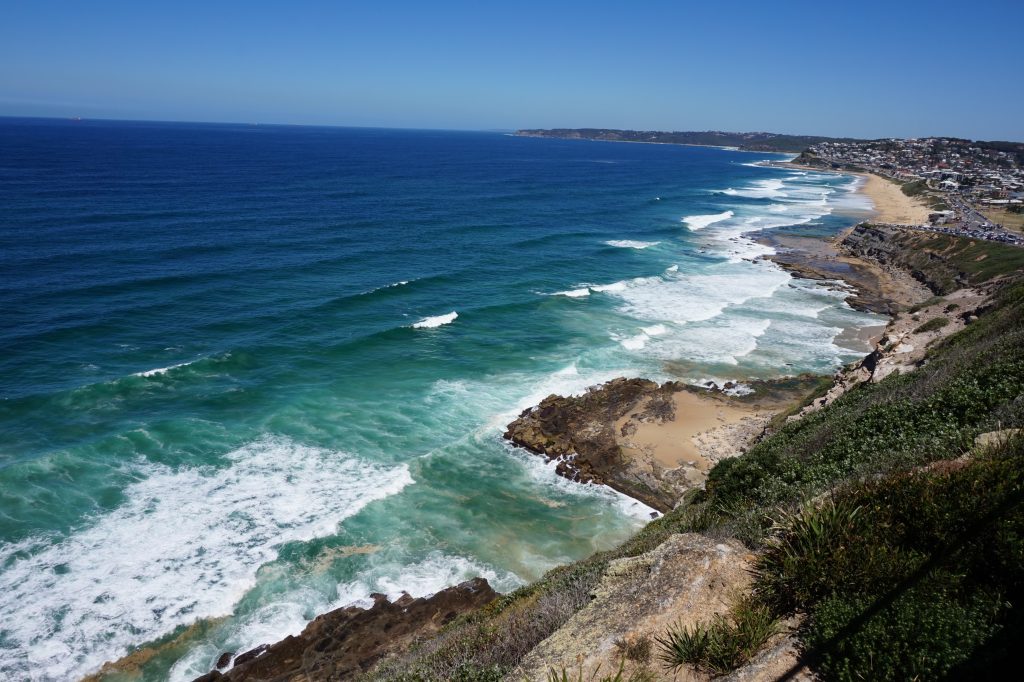 Shopping: There are tons of cute little boutique shops and other trendy stores in the Newcastle area. Also if you're planning on getting married in the near future, there were a ton of bridal stores in the area, with all the amazing views, it doesn't surprise me that Newcastle is a popular wedding destination. I had so much fun looking at all the cute home decor stores with all the one-of-a-kind knick-knacks. Specifically, Zebra Finch had some amazing stuff and I honestly would love to buy everything in the store!
Picnic With a View: We decided to pack our lunch, drive around, and stopped near King Edward's Park. Of course with Newcastle, it's full of stunning views and where we stopped was no the exception. We just chose a random spot, but there are tons of popular picnic destinations all throughout Newcastle including Nobby's Beach, Horseshoe Beach, or if you're bringing along your pup, the Mereweather Off-Lease Dog Park is a fun time for all!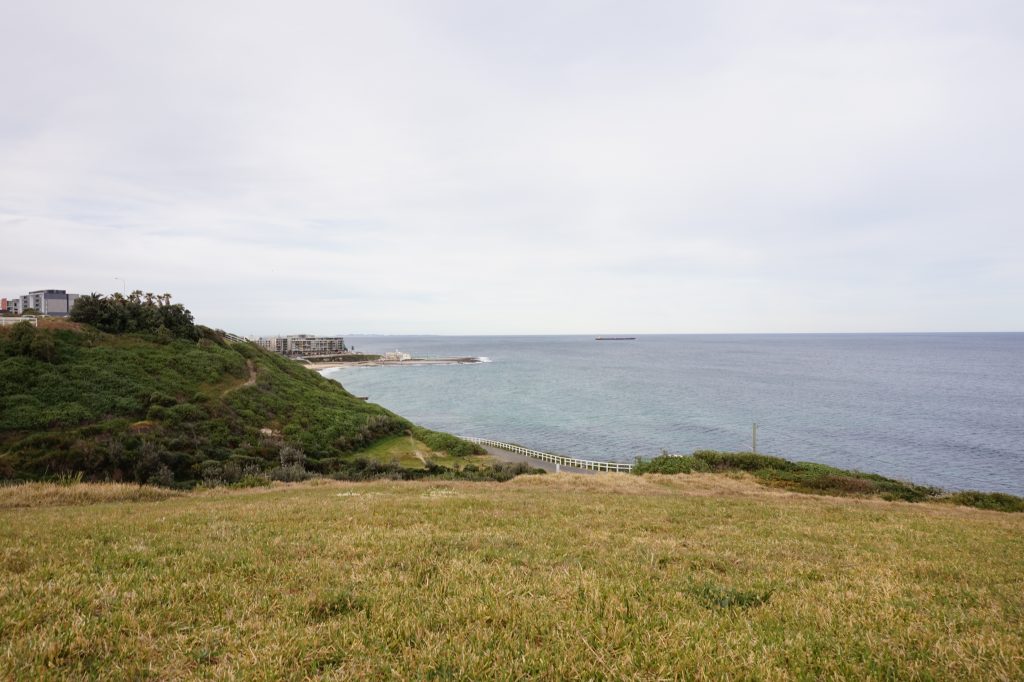 Newcastle itself is breathtaking and definitely a place that will occupy you for a weekend or even a week. However, if you're looking to explore a little more outside of the area, as I mentioned before, Port Stephens is an amazing day trip along with Hunter Valley, both which are under 2 hours away.
However, if you want to stay in Newcastle you're the whole trip, you'll have a great time, I know we did! After exploring only a few places around the coast of Australia, I'm excited to explore more and keep finding all the amazing places this country has. If you haven't checked out any of my other travel guides or travel diaries around Australia, I have posted on Byron Bay, Nimbin, Sydney, and a few other places around the country.  If you would like to stay updated with all the other places I travel around the country, make sure to subscribe.
Where would your perfect long weekend getaway be too? Let me know in the comments down below!